Joshua Kissi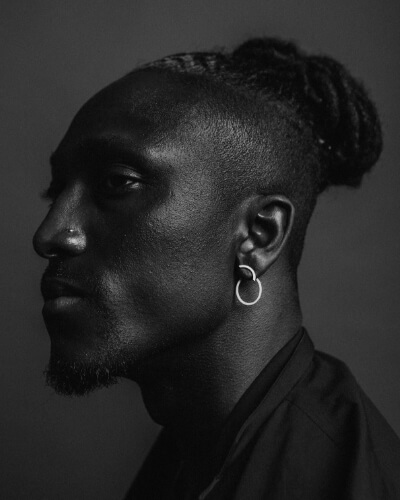 Joshua Kissi is a Ghanaian-American photographer and filmmaker based in New York City. Raised in the Bronx, Kissi grew up with an affinity for the arts and picked up his first camera at the age of seventeen. Despite the lack of exposure and inaccessibility to the creative industries, Kissi's determination paved the way for a decade of creating intimate visuals for communities of African descent and beyond.
As a first-generation Ghanaian-American, Kissi has always been interested in topics of identity— a theme that underpins his work and continues to serve as a source of inspiration.
Kissi's primary mission is to empower communities of color and use visual platforms as a means of amplifying an array of voices. Kissi's boasts a solid range of commercial and editorial work from clients, such as Apple, Google, Vogue, GQ, Nike, Adidas, L'Oréal, Viacom, HBO, Twitter, The New York Times, Vice, Bevel, Target, Sony, and the NBA.
Accolades include,: Inc Magazine's "30 under 30" and Fast Company's Most Creative People to watch in 2018.