Paul Reiffer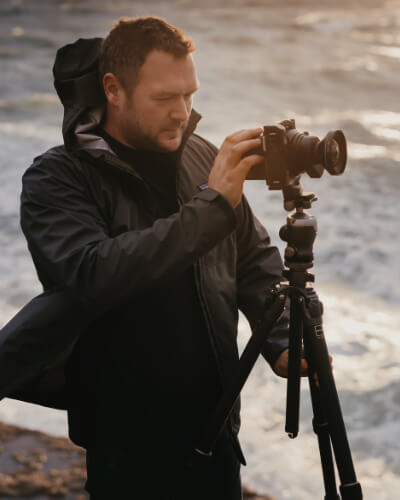 Producing content for airlines, hotel chains, travel magazines and destination guides - working with demanding clients from all around the world - Paul has both the challenge and enjoyment of shooting a huge variety of subjects along with access to some unique locations along the way.
Having visited over 70 countries so far, from New Zealand's Pacific coastline to the desert rocks of Canyonlands in the USA, to the rooftops of Shanghai - shooting with Phase One's iQ3 100MP digital backs means Paul can deliver incredible results which match what he envisioned each and every time.
Whether it's the energy of the rapid light-trails in a bustling city or the calm waters reflecting the mountains during a winter sunrise, being able to share them with the world, however, makes it even more special.
Why I love Capture One
"I consider Capture One Pro as much a part of my photographic production as the camera itself - without it, my images would simply feel incomplete. With a toolset that is unrivalled by competing products, Capture One Pro allows me to squeeze every last detail, shadow, texture, and tone out of the already stunning results I can see on my camera. When integrity is key, Only Capture One Pro delivers the truly faithful renditions I need to match my client's exacting requirements. The ability to then further customize the entire application around the way I choose to work just makes that process even easier to run through time and again."