Since the invention of photography, countless images have been taken with women as the subject. Most of these have historically been taken by men. As more women are carving out a space for themselves in the industry, the way women on both sides of the camera are represented is changing.
We asked three female photographers about the depiction of women in their work and their thoughts on what the future looks like for women in photography.

Note: This article was originally published in March 2022.
Eva Sitko
Through her colorful style of photography, German photographer and former graphic designer Eva Sitko works to bring out emotions in her subjects to show the interpersonal dynamics of our feelings. Sitko takes a keen interest in her subjects' emotional display, in particular when shooting women.
"A self-confident, strong woman who deals openly with her emotions is the incarnation of beauty for me."
Her interest in the emotional life of her subjects has led her to notice differences in how men and women are represented.
"Women are often portrayed in very different ways than men. Masculinity often fulfills a certain function, femininity is represented more by a feeling," she explains.
"I often see myself faced with the challenge that female models are more likely to show and pose in a more sexual way. Men, on the other hand, want to radiate strength and authenticity. However, I find it more important to depict the feelings of the person, may it be love, anger, curiosity, anger, etc."
Sitko notes that female photographers have in the past received little publication or marketing despite having a distinctly different and, according to her, intuitive approach to aesthetics when compared to men.
"I see a big positive shift in the support of women's photography today. This contributes to a holistic view of the genders in art or photography. After all, every human being, male or female, should have the same opportunities. Because that's what unites us: how we feel."
Explore more of Eva Sitko's work on her website and Instagram.
---
Carly Zavala
For Carly Zavala, being able to relate to the women she shoots helps her find the best way to frame her subjects.
"I know the struggles and experiences we deal with on a daily basis. As something I relate to, I tap into that connection instinctively to get a feel on how to photograph and portray women," says the Venezuelan-born, Brooklyn-based freelance photographer. With 15 years of experience working as a nurse, Zavala uses her knack for reading her subjects to put them at ease while shooting.
"I let my intuition take the lead and I believe this is where I produce my best work. I want the women that I photograph to be seen in their authenticity, and most importantly for them to see themselves in their natural light."
Light and shadow play a big role in Zavala's work to create emotive and moody images giving dimensions to her subjects drawing out interesting stories.
"Being in the age that we are at now, I think it's extremely important for there to be a focus on the female perspective to help change the narrative of how current society sees and depicts women. We have slowly started to see a shift in the perception of what beauty standards have been, especially for women. I think that women in photography will continue to shift that narrative in a more positive light."
Discover more of Zavala's images on her website and Instagram.
---
Madlena Motaki
"I am a woman and mother above all. In every woman, I try to discover the light," says Madlena Motaki.
As a self-described part-time photographer and full-time mother, much of her work centers around intimate and profound moments between women and their loved ones – mothers with their children, grandmothers and granddaughters, husbands and wives.
"I choose to represent women as raw as they will allow me with a bit of aesthetic."
Seeing her job as capturing moments of real emotion, her main priority is to make people feel safe and comfortable in front of the camera so they can open up and show their true selves.
"I hope [the future of women photography] will become less perfect and more real. Like when you look at the portrait of a woman and start to wonder 'who's she?', 'what's her story?', 'why is she sad or happy?' and I want to keep looking trying to find answers."
See more of Motaki's work on her website and Instagram.
---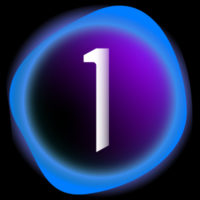 Capture One
Born out of a passion for photography, Capture One provides photographers with the tools to collaborate with clients and creatives, achieve the highest quality photograph, and bring their visions to life. Today, Capture One offers the fastest tethered shooting in the industry, an intuitive and efficient workflow, unparalleled image quality with support for over 600 camera and lens profiles, true-to-life color processing, and precise editing and collaborative tools. We are on a journey to become the most powerful ecosystem of creative and collaborative tools with workflow freedom spanning across multiple devices, letting professional photographers work from anywhere with anyone.
Follow Capture One