Step into the exciting world of Dariane Sanche, a Montreal-based photographer known for her fashion, beauty, and portrait photography. Her unique style brings out true emotion and moves beyond regular photography by breathing life into her characters.
Join us in a chat with Dariane as she gives us a sneak peek at her art creation and visual journey, diving deep into her inspiration and storytelling. During her recent trip around southern France and Sicily, Dariane captured breathtaking landscapes while testing our mobile app. She highlights the ease of working with less gear and the natural freedom to move that it allows.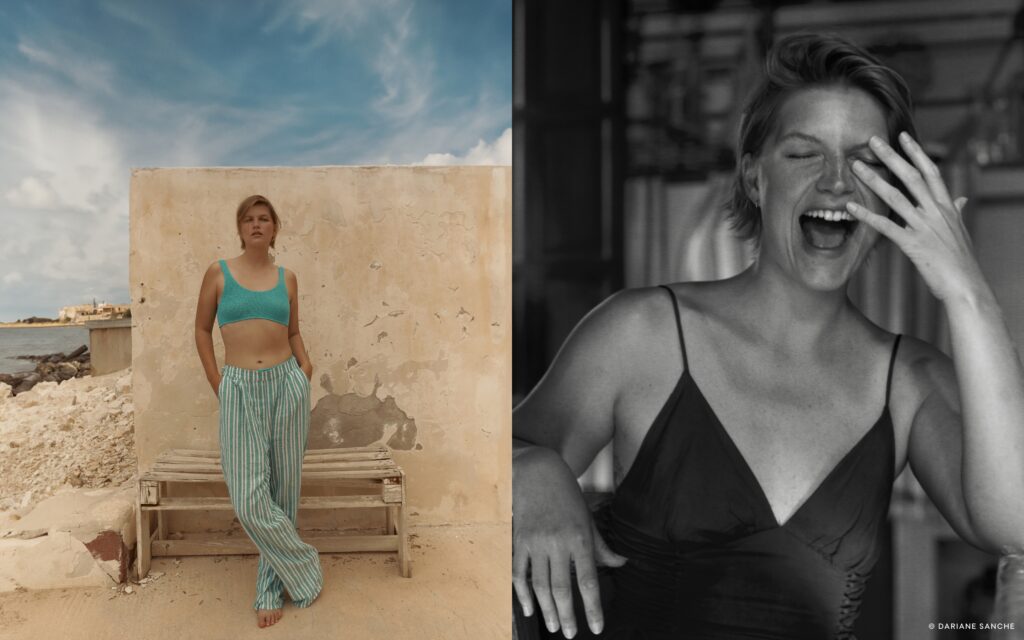 Dariane, how would you describe your style as a fashion, portrait, and beauty photographer?
For me, photography is a vehicle for capturing emotions and telling stories. My photographs are characterized by a cinematic style. I love contextualizing my photoshoots and immersing my models in characters – like playing a part in a film. Whoever my models are and their status, I like to create a universe around them and capture the essence of the individual before me. I draw much inspiration from nature and materials for my photo shoots. I love adding texture to my images. Whether shooting or in post-production, there's always some material that adds a form of texture, I love that.  
Finally, I'd say my style is one of contrasts. I like to explore softness, minimalism, and realism – while I also like creating surreal scenes.
Follow along with Dariane as she uses our mobile app on her recent trip.
What inspires your work?
Everyday objects and elements can be a source of inspiration for my photographs. For example, I was doing artistic research for a project one day. I came across a photo of a mushroom-shaped reading lamp. I was inspired and knew I had to develop a concept around this little reading lamp. The idea matured, and I finally made a human-sized fantasy world. With my team, we created a giant mushroom about 10 feet high, illuminated along with all the surrounding scenery. This photoshoot can be found on my site and on my social networks.
Are there any parts of your process that could be improved?
I always work with a team – in the studio or on location. This can be a small, medium, or large team, but communication and sharing is always key. On all my sets – important criteria, is the weight of my gear, speed of execution, and the technological ease of my tools.
Location shoots are more challenging, as we often can't have the same equipment as in the studio due to travel constraints, portability, and access to a power source. For me, having a rental workflow without big compromises that are as efficient as in the studio would be the best improvement – and you [Capture One] have developed a solution. 

Tell us about your recent road trip to southern France and Sicily, Italy.
My team and I were there to produce photo and video advertising campaigns for various brands. We mainly shot in Aix-en-Provence & Marseille (France), Syracuse & the Monte Cofano Nature Reserve (Sicily). We wanted a variety of landscapes: mountains, cities, seas, rocks, and cliffs.   
Were there any challenging experiences on the trip that affected your work? 
This trip involved a lot of air travel and several car journeys. Given that we were a small team and sometimes worked at several locations per day, our number one criterion was to be light on equipment, able to set up quickly without mobilizing a fixed space and be ready to leave easily. For example, on a single day, we shot in downtown Syracuse in Sicily, took a Tuctuc ride, and shot while on the move. We then had a shoot in a villa and by the sea at sunset. None of this would have been possible if we'd been shooting connected to a laptop with hard drives, several batteries to carry with us, and our cameras and lenses. To do this, we chose to shoot connected to our iPhone using the brand-new mobile app – and it was a real revelation.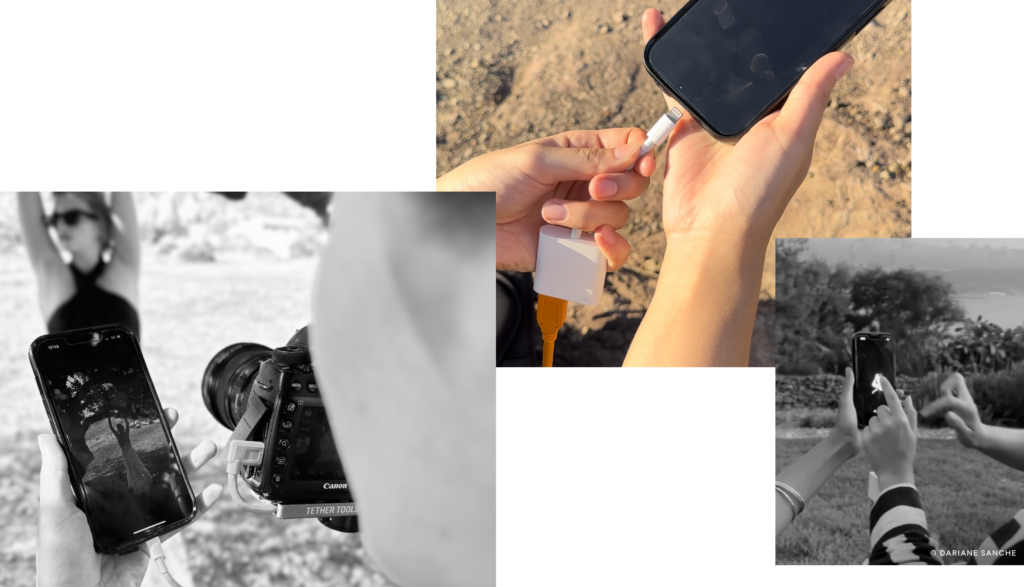 You shared some beautiful images with us. Can you guide us through the process of your shoots during the road trip?  
I'm super happy you liked the images I captured during this trip! For the part of the shoot in Sicily in the Monte Cofano Nature Reserve, we rented a superb stone house typical for the area. The region was so rich in beautiful architecture and landscapes that we decided to carry out the project as a road trip with friends. It's the story of two friends who love fashion and go on a vacation together. Like any good road trip, the camera is often in hand to capture the best moments, create memories and tell stories. From a more technological aspect, we shot with the camera connected to an iPhone, enabling instant editing of photos, sharing them with each other, selecting them together or separately, and publishing them directly to social networks.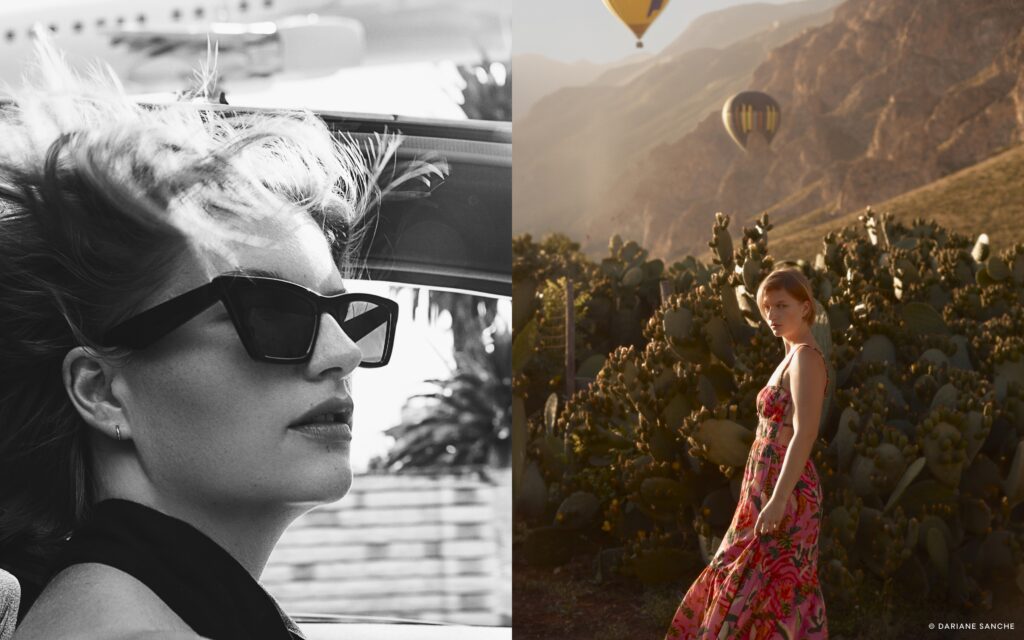 You've used our new mobile app during your trip – how was the experience?
I was lucky enough to be able to test the Beta version and shoot with the final version at launch. It's an absolute charm – I love it. It's intuitive, easy, simple but powerful, fast, and efficient. Photos are displayed instantly, edits are precise, and it responds as quickly as on my usual work computer. The 'Share Online' option allowed me to share the images I took in Sicily on my phone with my clients in Montreal. They could rate the photos from 1 to 5 stars and leave comments. While the pics were taken, we completely forgot the distance between us and the customer since we were connected live.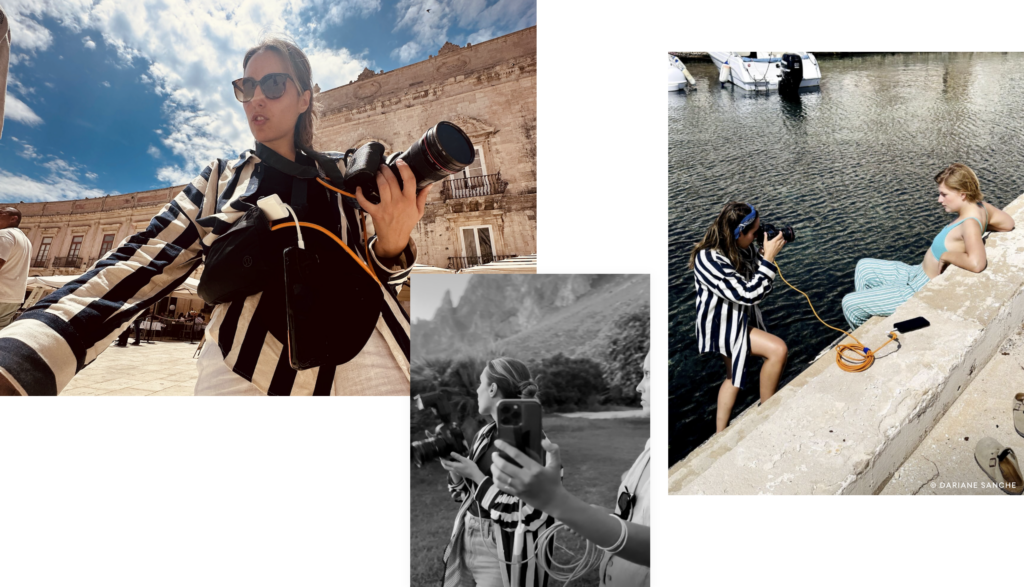 Usually, you shoot a lot in the studio. What were the biggest challenges during outdoor and on-the-go shoots?  
In Montreal, we're used to shooting more in the studio. Here, we don't have the temperatures of Italy and the south of France, which often pushes us to shoot indoors. In the studio, I'm used to previewing my photos on my laptop and/or on a 32-inch 4k screen. I was wondering whether my iPhone screen would allow me to see the images correctly – I quickly realized that it would be no problem at all, whatever the outdoor conditions.  
After the shooting, I exported my files in EIP format to keep all my adjustments made on mobile. I imported them into Capture One Pro on my laptop and left them at our HQ to continue editing. It's the best solution for cross-platform work – you offer a highly adaptive solution that perfectly meets all needs and situations.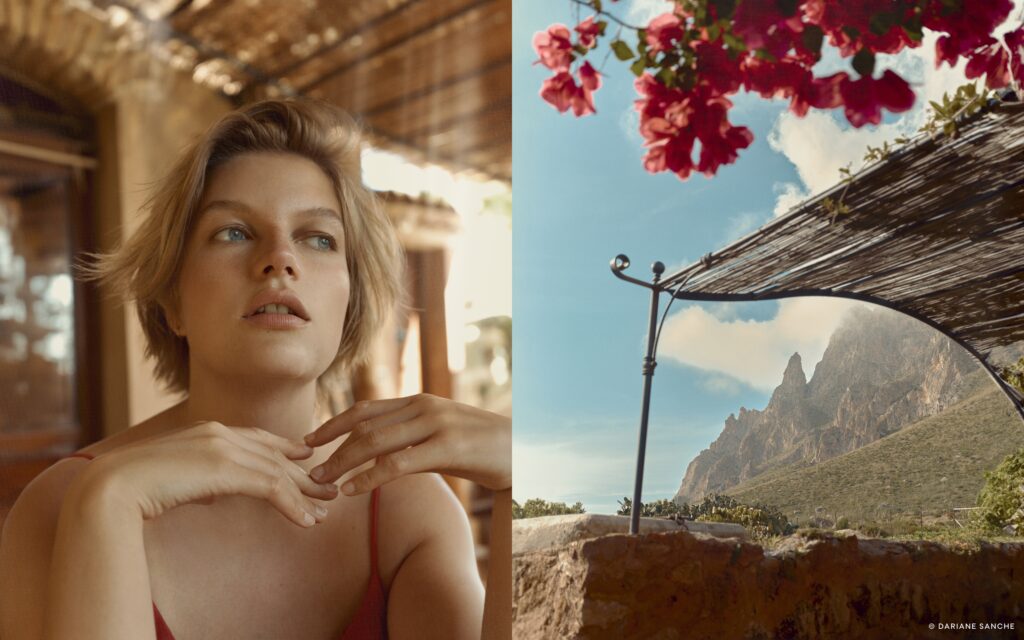 When do you think you'd use the new mobile app most? 
I can think of several uses for mobile. All shoots in location in Montreal can be done with the mobile application without any problem. The ability to share the session online with 25 people makes for excellent collaboration between all team members. I plan another trip like this for winter 2023-24 to produce our customers' next advertising campaigns. Also, any shoots made at the destination (while traveling) can be made using mobile.  
It's also not uncommon to do a photoshoot in the studio, while the client might want to have a few quick looks outside or further away from the set. Without having to move all the equipment into the studio, mobile is so fast to prepare that I can see it being combined with my studio equipment.  
For a recent production, I had to take photos of a model inside a taxi while sharing the images with the rest of the team. It was a perfect fit, enabling me to be more agile and flexible.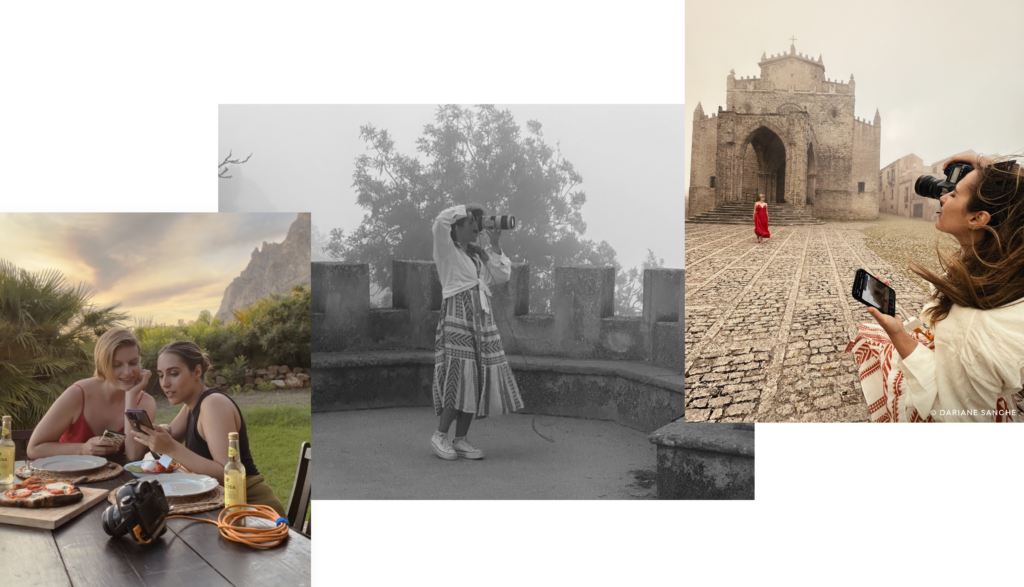 See more of Dariane's work on her Instagram and website.
---
---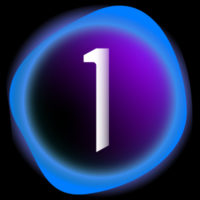 Capture One
Born out of a passion for photography, Capture One provides photographers with the tools to collaborate with clients and creatives, achieve the highest quality photograph, and bring their visions to life. Today, Capture One offers the fastest tethered shooting in the industry, an intuitive and efficient workflow, unparalleled image quality with support for over 600 camera and lens profiles, true-to-life color processing, and precise editing and collaborative tools. We are on a journey to become the most powerful ecosystem of creative and collaborative tools with workflow freedom spanning across multiple devices, letting professional photographers work from anywhere with anyone.
Follow Capture One