Despite moving to the UK at 19, Wika Wójcikiewicz has not left her Eastern European roots behind. Allowing for curated "mistakes" in her work, the Polish photographer is inspired by the natural, raw, and sometimes gritty side of life and often brings elements from her own upbringing into her photos through the colors, motifs, and subjects she captures.
The soon-to-be London College of Communication graduate shares her thoughts on the in-between moments that create true beauty, mixing media and genres, and how to understand your own aesthetic.

What was your first experience in photography like?
I recall one of my first endeavors with photography occurring when I was gifted a small, plastic, pink-colored Nikon camera at eight years old. I got it for my first communion and started having fun by taking my first images and filming with my friends where we would even partake in styling, set design, and putting together childish scripts. At twelve years old, the idea of becoming a documentary photographer came into my mind. My interests in other subjects, such as geography, had drawn me to documentaries.
Throughout the years, I have been picking up and exploring more and more interests. Personally, I am not only intrigued by one area of photography or film. Since I have been into lens-based media since the age of eight, it only continues to evolve, weirdly leading me to the point I am at now.
Going from Gdansk in Poland to London in the UK must've been quite a change of pace and scenario. How did this journey affect the way you use photography to interpret the world?
After leaving Gdansk to come to London, I began to realize that as both an individual and a photographer, I carry the traditions, culture, aesthetics, and colors of both my people and my country. When you grow up with others who act or think like you, you tend not to acknowledge many differences. Differences exist regardless of where you are, as we are all human. However, differences between individuals are not as visible in comparison to the differences in a city like London. Identity was not spoken about often as everyone has a similar identity around you, whereas in London, your identity is more apparent.
As I had both observed and acquired this sense of identity, it revealed my aesthetics and my understanding of beauty through photography. Through this, my sense of expression has been elevated and developed. My awareness of my identity has tremendously helped with expressing where I am from, to the point that it is now something I unconsciously do, not something that is necessarily being forced to be implemented in my work.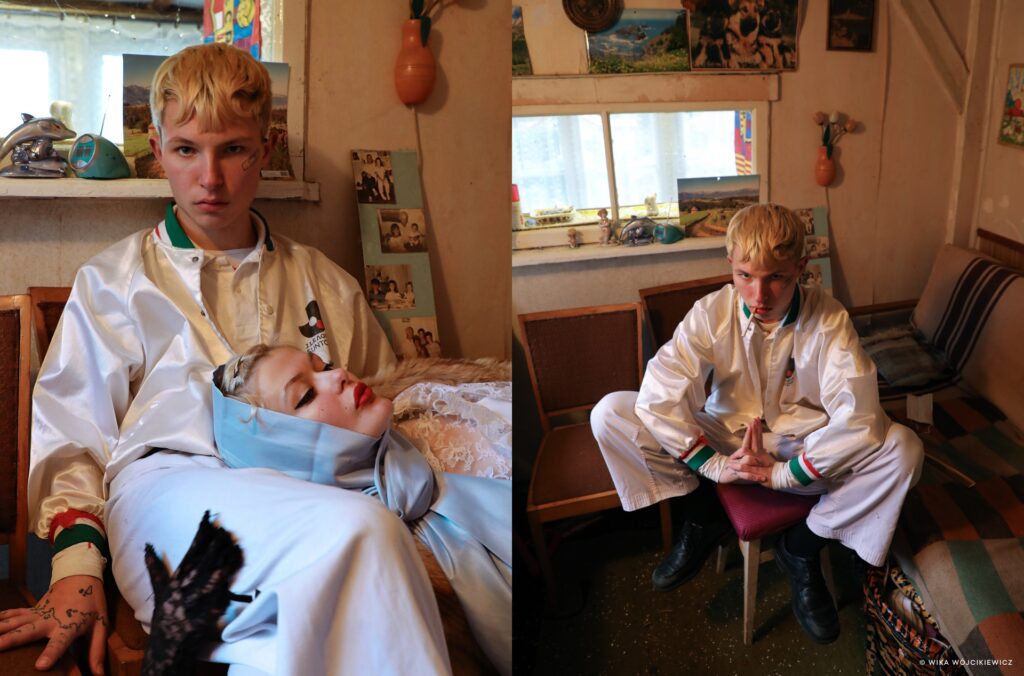 Raw and rough are sensations that have a lot to do with your subjects and surroundings. How do you capture this feel in your work across different types of photography?
I suppose many may see my work and believe it to be raw or rough because they are used to perfection when it comes to photography; perfect bodies, faces, and products. As a consequence of this idea of perfection in photography, more organic and candid photos may be considered raw or rough.
However, I perceive those photos as more natural pieces of work. The way I personally achieve this is definitely through analog photography. It allows more room for certain mistakes that a DSLR might not, which is where the roughness of the images comes from.
For example, in fashion photography, I pay attention to and actively look for these candid moments when I shoot. These are moments you have to be patient for, for example, in-between glances from the model. I always seek and find these moments in all styles of photography, whether it is fashion, documentary, or film. I believe it is the true beauty of what we do as photographers – waiting for that particular moment and capturing it.
Many individuals have become accustomed to photography that is highly edited, often shot on a DSLR. These beautiful images of perfect people may have led more organic or less edited photographs to be deemed as rough or raw. For the past three years, I used to describe my work similarly. However, in more recent times, I believe my work to simply be more natural and just less edited in comparison to other photographers. My work being more organic is definitely because I look for these in-between moments and glances. These in-between moments can be crucial as they amplify the honest feel of the photograph and capture the true state of the situation.
Follow along with Wika as she edits one of her photos to bring out the detail of the scene. 
How would you describe your style?
As mentioned before, it's truly about the in-between moments. I would like to call it alternative portraits, which involve less conventional mimics and body language. I appreciate when there is an aspect of my work that catches the viewer's eye and is remembered. This is executed best when your subject is relaxed, otherwise your subject will only be posing. I prefer when my subjects are both comfortable and natural rather than posing; I then have the room to capture what I need.
What are some of the types of photography you like to shoot the most?
Documentary, fashion, and film (which is also a lens-based media) are my favorites. I love mixing these genres and often find myself doing so. I encounter more space to create something new when mixing genres and styles, and it creates many future ideas. I enjoy sticking them all together by looking through a cinematic lens.
On a different note, how has studying at LCC (London College of Communication) helped you become a better photographer?
Being able to work on projects and study with so many different students from various backgrounds has been mind-blowing. I have seen and tried things that I have never even heard of before, in both a personal and photography/professional context. Exploring new media, colors, textures, and even tastes have helped me find out what suits my ideas best.
In places like that, you are given a chance to develop your identity as both an individual and a photographer.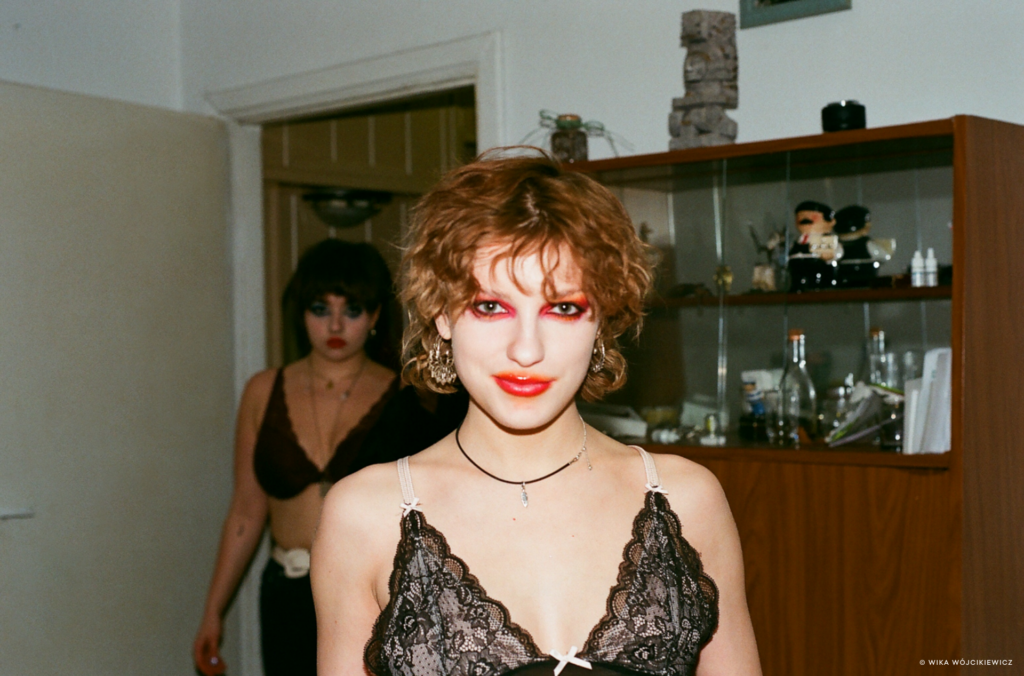 My tutors are also very helpful. I would love to mention my tutor Derek Wiafe, who consistently provides people on the course with opportunities and tremendous help. It does not matter how busy he is – he would always find time to help everyone. He creates professionals out of his students. Derek honestly pushes us to the best place we possibly can be and ensures that we are working to the best of our potential. He definitely provides both technical and mental support as a tutor and mentor. Big shoutout to him!
Was studying at LCC where you first came in contact with Capture One? What role does the software play in your workflow?
I was introduced to Capture One at LCC through my tutor Derek. He advised us to download the software, and we later had an introductory workshop. We were shown how to use the software and explore its features. Even though I am fond of mistakes in my work, through my use of Capture One, my mistakes become more experimental than unknown. It allows me to see what I am getting and gives me the platform to see whether mistakes are worth developing or not.
Capture One is especially useful when decreasing ambiguity and the unknown from images. At this time in my work, I find it beneficial to know what I am getting on the day of shooting. I used to not consider the importance of this, but as I am now working in a more professional space, it has most certainly been of great assistance. It saves a lot of time.
What are the biggest challenges you've faced in your career so far, and how have you overcome them? Any advice for other upcoming photographers?
One of the biggest challenges for me was moving to a new country by myself at the age of 19. I had come to London knowing nobody but ready to start a new life and embark on my photography career. I knew I had to work hard in this new endeavor, or I would have to go back home. This relates to my advice for other aspiring photographers, regardless of where you are – originality and hard work should be your two main priorities when considering your creative work. There are no shortcuts; even if you make good connections and can easily network, you still have to show worthy work.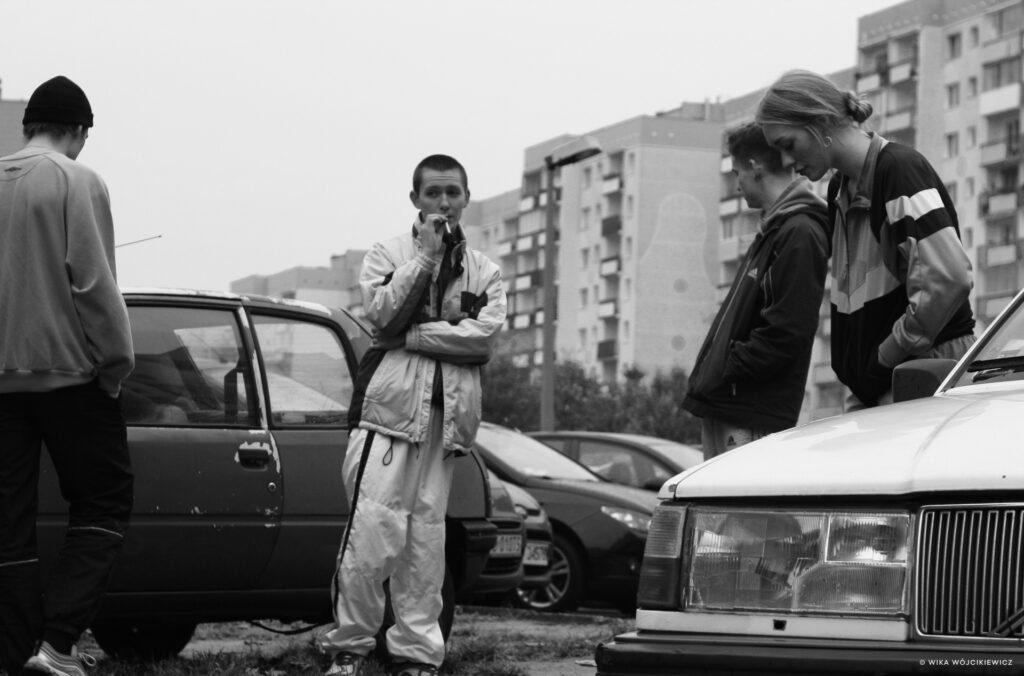 To produce good work, I would suggest to others that they ensure they enjoy what they are doing. Your work should be pleasurable but should also drive you. I trust that when someone truly believes in what they do and the style they create, they can find their audience. I believe this is due to the fact that your work will come out true and honest, which individuals will see and can deem as good. No one can recreate your work as no one has had the same experiences as you nor possess your own personal aesthetics, aspects which are vital.
In short, I would tell other photographers like myself that understanding yourself and your aesthetics should be your goals when building your style and embarking on originality. Hard work is crucial; if you don't work hard, no one will do it for you.
Finally, what are some of the photographers you look up to?
One of my favorite documentary photographers is definitely Boris Mikhailov. He's a photographer who often deals with ideas of roughness and organic work while honestly showing how everything is. He also picks really alternative portraits, which align with my favored styles. In regard to specific genres such as fashion, I would say Zhong Lin is a photographer I'm rather fond of due to their use of color and aesthetics. In terms of alternative portraits, it is very eclectic, and that is exactly what I admire while shooting fashion.
Follow Wika on Instagram to see more of her work
---
---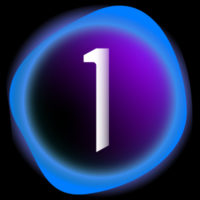 Capture One
Born out of a passion for photography, Capture One provides photographers with the tools to collaborate with clients and creatives, achieve the highest quality photograph, and bring their visions to life. Today, Capture One offers the fastest tethered shooting in the industry, an intuitive and efficient workflow, unparalleled image quality with support for over 600 camera and lens profiles, true-to-life color processing, and precise editing and collaborative tools. We are on a journey to become the most powerful ecosystem of creative and collaborative tools with workflow freedom spanning across multiple devices, letting professional photographers work from anywhere with anyone.
Follow Capture One