When I first joined Capture One back in December of 2020, I did some snooping on social media and was blown away by the experience and talent connected with Capture One. I'd encourage you each to do the same: search #captureone in Instagram, and you will quickly be transported to a world rich in color and creativity.
Whether it's photography of nature, fashion, sports, or the odd selfie, it's clear to me that #captureone is a vibrant, diverse, and global community of passionate photographers.  We're inspired by the photos you create, and humbled to support you from our base in Copenhagen, Denmark.
Our mission to deliver the most powerful photo editing software to elevate the field of photography would not exist if it were not for you.
Our brand ambassadors, like Paul Reiffer and Tina Eisen, always remind us of the critical role we play in their professional domain as first-class photographers. Their ceaseless drive and inspiring creative vision push us to set our gaze ever higher and strive towards more ambitious goals.
In listening to the stories of photographers – I can see a common thread: a wish to share beauty and joy. Our relentless commitment to helping you achieve your vision stems from this profound conviction that photography brings beauty and joy into our lives. There has to be a passion for filling countless memory cards, for rising in the early hours when the rest of the world slumbers because that's when the light is just right.
We're exactly the same. We won't rest until the color is perfect. Until the quality we can render for your image is pristine. The final touch is only complete when you have everything you need to achieve your vision.
Thank you for sharing your images with us—in return, we will provide the same level of openness, giving you timely and regular insights into what will be in our releases and our future roadmap. This is our plan for 2021. I hope you'll be as excited as we are.
So, thank you for your passion, it inspires and drives us.
Yours,
Rafael Orta
CEO
Capture One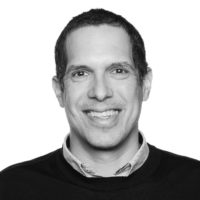 Rafael Orta
Rafael Orta was appointed CEO of Capture One in December 2020. Originally a computer engineer who moved into marketing and management, Orta brings over 25 years of experience working with leading high tech and hard industry players. His passion for technology and innovation drew him to Capture One – and he believes firmly in putting the user community at the heart of decision-making