NOTE: This article discusses an outdated version of Capture One. To learn more about our latest version, click here.
Go beyond the Speed Edit tool and discover the performance improvements in Capture One 21 that will make your photo editing faster.
You may have heard about Speed Edit in Capture One, but there's also some exciting performance improvements and additions in this release to make your overall photo editing software experience faster.
We've also seen the performance differences between the respective platforms of Mac and PC addressed, to make them better aligned.
Let's take a look at what is now faster to do in Capture One 21: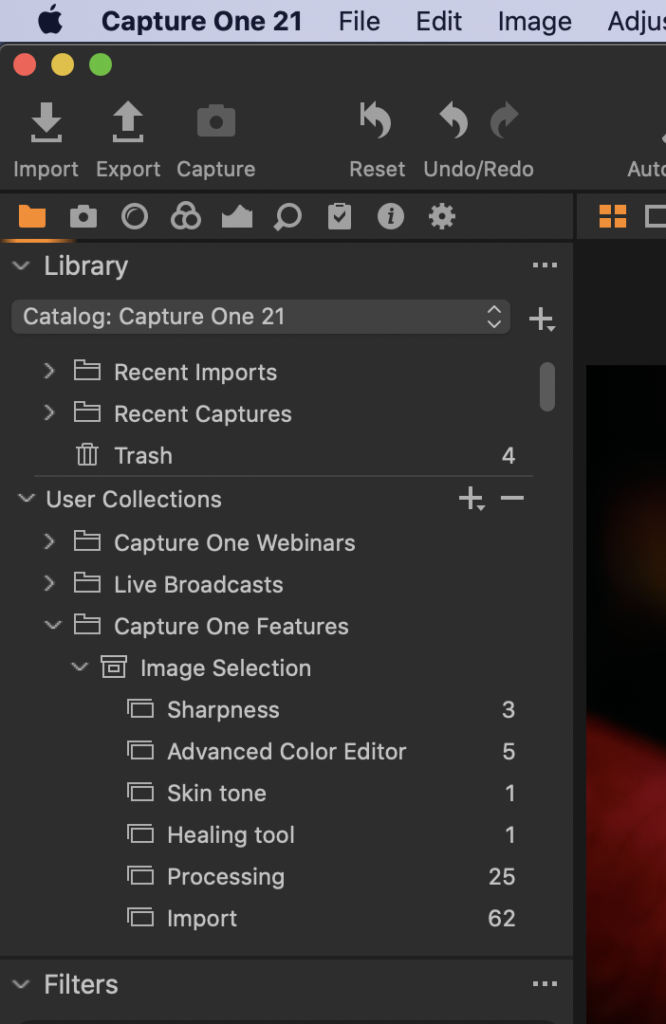 1. Browsing Collections
Switching between different folders in the Folders area, or different collections in the User Collections area. Both found in the library tool.
2. Importing Photos
Using the Importer to add photos to your Catalog or Session.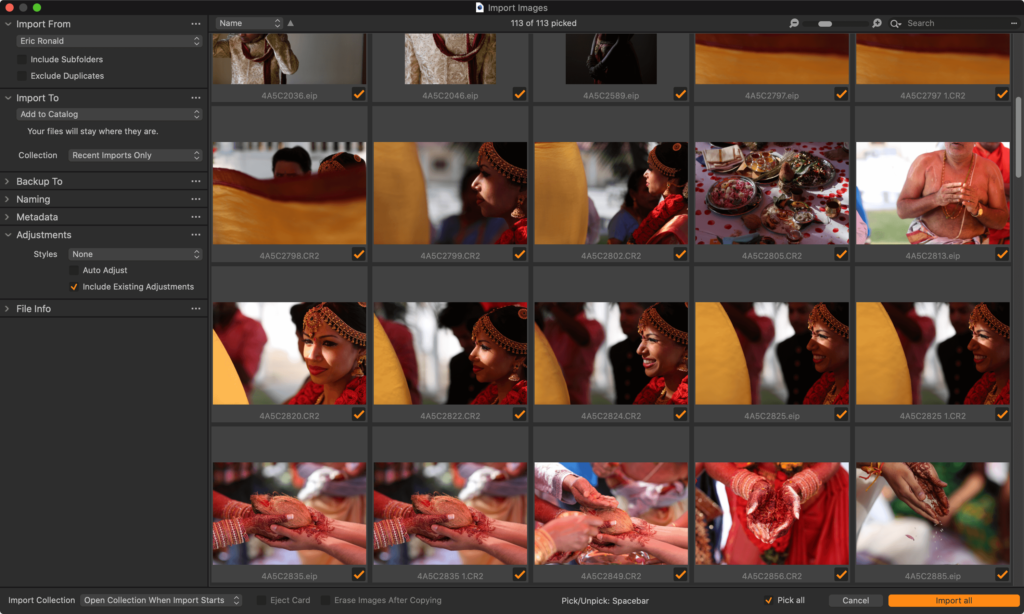 3. Locating Offline photos
Using the "Locate" function to re-establish a link to a photo or collections of photos which are shown as offline.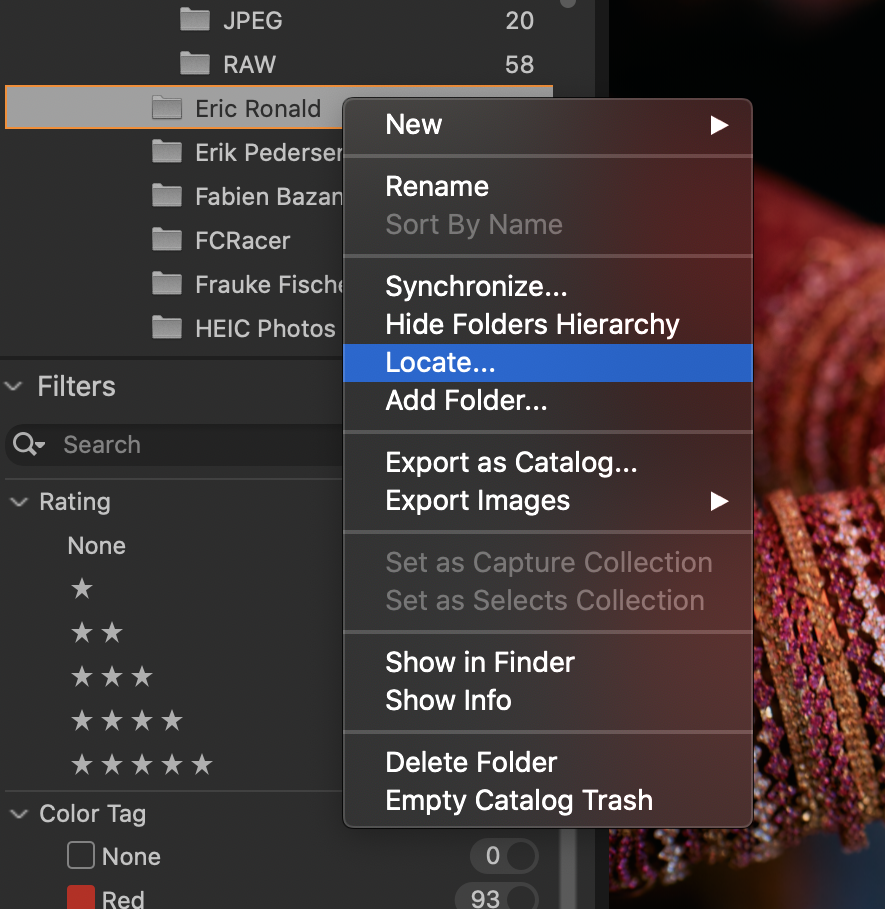 4. Trashing photos in Catalogs
Removing photos from the Catalog trash.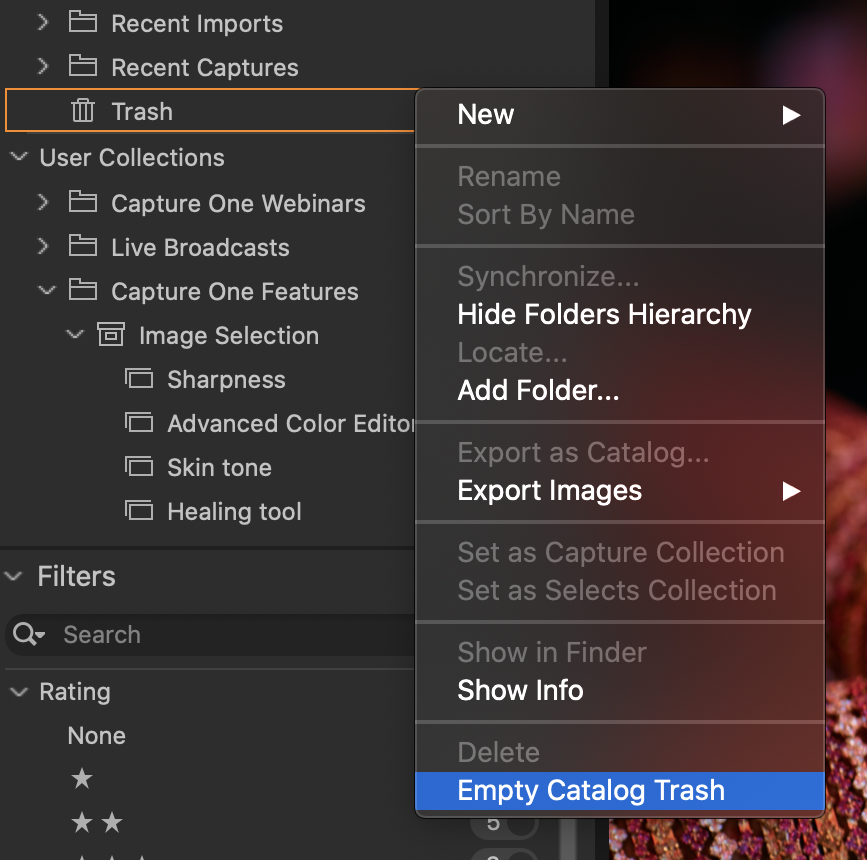 Finally, searching collections, either by using Filters, or the Advanced Search Dialog. Basically, the time it takes to return a result in the browser.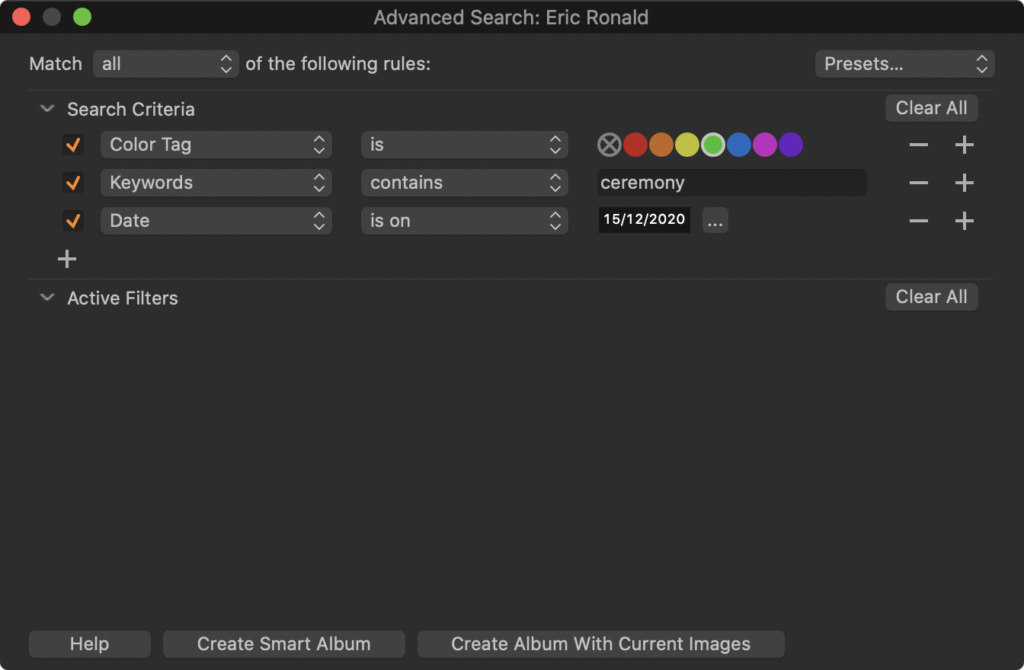 What performance increase can I expect?
There are many factors that contribute towards the performance of any software. With regards to Capture One, importing 100 x 50 megapixel files with take longer that 100 x 20 megapixel files as an example. We also need to consider speed of memory cards, hard drives, processors, GPU and so on.
However, testing across a variety of systems gives the following maximum gains possible.
| | | |
| --- | --- | --- |
| Action | Windows | Mac |
| Browsing collections | 20% | 30% |
| Opening large documents | – | 25% |
| Importing images | – | 25% |
| Locating offline files | – | 400% |
| Trashing images in catalogs | 1,000% | – |
| Emptying trash folder | 1,000% | – |
| Searching collections | 700% | – |
Why are there missing metrics in either category? Simply because it brings the two MAC and PC platforms closer in line with regards to performance.
Therefore, whether you work on Mac or PC you can expect similar levels of performance, with of course the caveat of system power and other factors as mentioned earlier. Let's read in a bit more detail about the changes for Mac and PC.
Mac
Browsing Collections
Capture One 21 improves the performance of general browsing of Collections (Folders, Albums, Smart Albums). Switching between Collections is up to 30% faster when measured in pure timing, but thanks to a redesign of how Collections are loaded, the improvement will feel even more significant to most Mac users.
Opening Sessions and Catalogs
Opening Documents (Sessions and Catalogs) is up to 25% faster in Capture One 21. Large Catalogs in particular will feel faster and more responsive when opening. A new loading window for Catalogs indicates the progress to let you know what is happening.
Importing images
Importing images in Capture One 21 is up to 25% faster. Adding images to Catalogs without moving or copying the files will in particular feel noticeably faster. Copying the images to a new location while importing is limited to the speed of the file transfer, which depends on the speed of the source and destination devices, and anything in between, like a card reader.
Locating offline files
Capture One 21 speeds up locating offline files with up to 400%, making it significantly easier to locate images that are offline.
Windows
Browsing Collections
Capture One 21 improves the performance of general browsing of Collections (Folders, Albums, Smart Albums). Switching between Collections is up to 20% faster.
Trashing images in Catalogs
Moving images to the Trash Folder in Catalogs has been improved by up to 1000%.
Emptying Trash folder in Catalogs and Sessions
Emptying the Trash Folder in both Catalogs and Sessions have been improved with up to 1000%, making it significantly faster and more pleasant to clean up.
Searching Collections
Capture One 21 introduces multi-threading for searching in Collections. This improvement scales with hardware and will be up to 100% faster per CPU core*. For example, a system with a 2-core CPU will see up to 100% speed improvements, while a system with an 8-core CPU will see up to 700% speed improvements.
*Faster than Capture One 20
High speed across the board
Besides the unique new Speed Edit tool, Capture One 21 offers many overall gains in speed to accelerate your photo editing performance and end-to-end workflow tool.
If you don't already have Capture One, download a 30 day trial and try it out.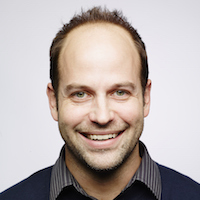 David Grover
David Grover is part of the Capture One team, bringing you help, advice and education on a variety of subjects and platforms. David can be found on most weeks delivering live Capture One Webinars or anytime on our YouTube Channel.
Alexander Flemming
Alexander works as a Product Manager at Capture One. Previous experience as a Test Engineer along with 10 years of photography have provided Alexander with a broad understanding of the many technical advantages of Capture One Pro.