Going further than anyone to immerse yourself in unique places. Going to bed later and waking up earlier than everyone to find the perfect light and the ultimate angle. That is the life of a landscape photographer.
On the road, surrounded by the spectacular scenery in Iceland, photographer Paul Reiffer tried out the new Capture One for iPad to see what it means for taking your work on the go.
Join Paul behind the scenes and see how Capture One for iPad can elevate the way you work.
Want to try Capture One for iPad? Download the app here.
---
About Capture One for iPad
Capture One for iPad is the latest tool for photographers on the go who want to save time and travel light without compromising on quality.
The iPad app has the same image quality and color rendering functionalities as the desktop app, but now in a more portable package. It lets you bring the full power of our RAW converter anywhere you go and be confident that the images you export are the same quality as if you were working on your computer.
Take your workflow anywhere
The app lets you step away from your desk and take your workflow on the go.
You can go through the entire editing process – import photos, make selects, apply adjustments, and export your final photos to clients and colleagues when you need to deliver quickly.
Culling images during a commute, applying styles, and batch editing are all available at your fingertips, ready for you to take them to the streets, a wedding, an event, or your couch.
Start on the road and finish at home
Capture One for iPad has several ways to transfer your photos and all the edits you have made from the tablet to your computer.
One of those ways is our first cloud service to transfer raw files and all their adjustments. It lets you pick up where you left off on the iPad and continue working on Capture One Pro desktop.
Made for mobile
The interface is designed to fit the way you hold and interact with an iPad.
The app includes intuitive gestures and touch interactions like swiping between pictures, easily dragging controls, long-pressing to see the before and after of your photo, and double-tapping to view your images at a hundred percent zoom level.
Explore the full list of features you get with Capture One for iPad here.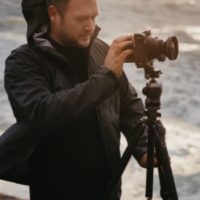 Paul Reiffer
Paul Reiffer is an award-winning photographer and landscape artist. Specialising in grand vistas, electrifying cityscapes and iconic views; his images have been published all around the world in well-known books, newspapers and magazines as well as supporting global travel and hospitality brands to reach and excite their audiences.
His technical expertise is regularly called upon for editorial features, and through his luxury workshop programme as well as online channels, he's carved out a unique style of teaching that is now appreciated by thousands worldwide. Shooting with ultra-high-resolution Phase One cameras, his limited edition fine art prints are designed to wow customers and designers when placed into bespoke spaces, while his work is used commercially by clients ranging from National Geographic, British Airways, Marriott and many more.
Follow Paul Reiffer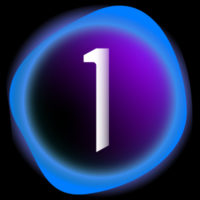 Capture One
Born out of a passion for photography, Capture One provides photographers with the tools to collaborate with clients and creatives, achieve the highest quality photograph, and bring their visions to life. Today, Capture One offers the fastest tethered shooting in the industry, an intuitive and efficient workflow, unparalleled image quality with support for over 600 camera and lens profiles, true-to-life color processing, and precise editing and collaborative tools. We are on a journey to become the most powerful ecosystem of creative and collaborative tools with workflow freedom spanning across multiple devices, letting professional photographers work from anywhere with anyone.
Follow Capture One