What's your creative process? From the first cup of coffee to the moment you hit export, workflow is about editing as seamlessly as possible so your ideas can flow free.
During July and August, we're inviting you to share your creative process through 3 fun photo challenges. Join our #captureonecreatives challenge and win a private session with a Capture One Ambassador.
Challenge one: Ideation
8-20 July
From simple sketches to big brainstorms, show us your ideation process for a photo shoot or creative project – and share your tips and tricks for how to get inspiration going.Share your ideation photos on Instagram with the hashtag #captureonecreatives and @captureonepro.
Challenge two: Behind-the-scenes
21 July – 10 August
Go behind-the-scenes. From finding the perfect light to achieving perfect composition, show us what it takes to bring your vision to life – and share your tips and tricks to setting up a shoot.Share you behind-the-scenes photos on Instagram using #captureonecreatives and @captureonepro.
Challenge three: Your editing workflow
13-27 August
Inspiring edits and post-production magic. Show us how you bring your creative vision to life with your editing workflow – and let us in on your best tips and tricks to edit to perfection.Share your editing workflow on Instagram using #captureonecreatives and @captureonepro.
How to enter
To participate, follow Capture One on Instagram – here you can get inspired and follow along as we share more about the challenge.
For the chance to win a private session with a Capture One Ambassador, share your creative process on Instagram using #captureonecreatives and tagging @captureonepro.
Entries must be shared no later than August 27, 2021 at 8 am CEST
Your entry must be an Instagram feed post and not an Instagram story.
Terms & conditions
By entering the competition, entrants confirm that they have read and agree to be bound by these terms and conditions and all rules and guidelines applicable to the use of Instagram, including the rules located at https://help.instagram.com/581066165581870.
The Promoter is Capture One, Roskildevej 39, 2200 Frederiksberg.
The competition runs from 8 July 2021 to 27 August 2021
By participating, you allow Capture One to reshare your image with credit and caption on their respective social media platforms until 20 September Existing posts will not be taken down after this date, however new posts will not be published without explicit consent.
Entrants must be aged 18 years or over and with a valid postal address. This competition is not open to any employees of Capture One or any of their affiliate companies, their families, agents or anyone else connected with this promotion.
Selection of the winner:

A panel will select 1 winner from all images tagged with #captureonecreatives and @captureonepro on Instagram.
Winners will be announced on Capture One Pro's Instagram profile, and will be contacted by Capture One via Instagram. If the selected winners do not reply with their full name and address within 5 days, Capture One reserves the right to select replacement winners.
The prizes will be issued within 30 days of the winners being announced.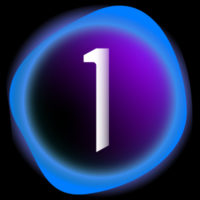 Capture One
Born out of a passion for photography, Capture One provides photographers with the tools to collaborate with clients and creatives, achieve the highest quality photograph, and bring their visions to life. Today, Capture One offers the fastest tethered shooting in the industry, an intuitive and efficient workflow, unparalleled image quality with support for over 600 camera and lens profiles, true-to-life color processing, and precise editing and collaborative tools. We are on a journey to become the most powerful ecosystem of creative and collaborative tools with workflow freedom spanning across multiple devices, letting professional photographers work from anywhere with anyone.
Follow Capture One