The Art of Retouching
Jan Wischermann may be new to the Capture One Brand Ambassador program, but he is no stranger to the multi-faceted every evolving world of images. Since the ripe age of 17 years old, the Düsseldorf-based creative has always had a fascination for images, particularly image manipulation. Therefore, it should come as no surprise that he is a full-time retoucher, but his journey to retouching for Elle and Harper's Bazaar took some time. We spoke to him about his experience from graphic designer to art director and now retoucher.
The Beginning
It all began with two teenage boys playing an NHL-themed video game and deciding to create their own personalized jersey.
"I was 17 and already keen on manipulating images," said Wischermann, "Since we could not have our own style of shirt, we decided that we had to find the graphic files, and once we found them, we downloaded them and manipulated the images to create our own."
Wischermann's passion for image manipulation was born.
"I was utterly fascinated by the fact that it was possible to alter the graphic."
Image is Everything
As one of Capture One's new brand ambassadors and the only retoucher, Wischermann's journey to image manipulation may have started during his adolescence while playing video games but did not transpire until much later in his career.
His first touchpoint with the creative industry was with a Düsseldorf-based graphic agency, where he had the chance to work under the wing of two very experienced art directors, one of whom taught Graphic Design at the University of Applied Sciences in Düsseldorf.
"I enjoyed employing graphic design in art direction but also loved the technical work involved in photo editing. But after I finished my studies, I left the first agency and preceded to work for a new agency as an art director."
For four years, Wischermann worked primarily as an art director, developing campaigns for various brands.
"I always enjoyed working on the images, the colors to define each campaign," he said. "However, I noticed that all of the good and challenging stuff – or what appealed to me – was given to a specialist – in other words, a retoucher."
On My Own
In 2009, together with two friends, Wischermann decided to launch his design agency. While a short-lived endeavor, he reflects on the experience fondly.
"We were still pretty young, and while we did have success and managed to win a few international design awards, we ultimately wanted different things and decided to pursue our separate paths."
For Wischermann, he knew his path lay with the world of retouching but getting there would be another challenge.
Brave New World
Wischermann continued to work as an art director but soon shifted his focus entirely on the world of high-end retouching in 2011, which began to take shape under his first retouching mentor, Robin Preston.
Preston was a seasoned retoucher and veteran of the scene—when Wischermann met him in 2007 while working on a campaign for T-Mobile.
"I guess he saw something in me back in 2007," said Wischermann. "And while he supported me, he was also hard on me as he wanted me to earn his praise. I tried to learn as much as I could and assist him with his retouching projects. Robin told me that, 'You have to put the hours in,' and ignited an inner fire of passion in me that I will always be humble and grateful for.'"
After working with Preston, Wischermann sought out further advice and knowledge, primarily online.
"I found additional mentors online and had Skype sessions with other well-established retouchers based in Argentina, Australia, and the United States – basically, all around the world," he said, "But you have to realize that back then, there was not so much quality content available on YouTube, and so I am still so grateful to these strangers who made themselves available to me one on one."
Moving away from the world of campaign creation, Wischermann sought out local retouching studios to showcase his new work.
"They said I needed to practice more," he said, laughing. "I never took it personally, and instead, it was more like, 'Okay, challenge accepted.'"
Turning Point
In 2013, a major advertising agency asked Wischermann to retouch the entire campaign for the Metro AG – a major marketing campaign comprised of 200 visuals for a worldwide rollout.
"I was hired there for two months and was able also to establish a connection with the beauty department and a bunch of brands like Henkel, Schwarzkopf, and SYOSS," said Wischermann, "It was then that I knew I had finally arrived in this world, but I continued to reach out to new photographers and advertising agencies to expand my network."
For Wischermann, working with artists, many of whom he admired, never felt like work.
"I did not care that I was working all the time on retouching images," said Wischermann. "You could wake me up in the middle of the night and would have been happy to retouch images. I wanted to do something that got me to the next level, and it felt terrific to get step by step experience, and soon, other retouchers started coming to me and asking for collaboration or advice."
Today, Wischermann is working for many international photographers, advertising agencies, brands, and renowned magazines and is specialized in high-end beauty, hair, and commercial retouching. "For me, it's an honor to be the last crucial element of a high-end production in a chain of professionals. "
Giving Back
Having first cut his teeth in the art directing world, Wischermann already had a passion for communication, leading to spearheading his podcast Game of Mentors in 2017.
"I wanted to connect with as many people in the creative industry and at the same time nurture those relationships," he said, "It was a chance to give something back to the creative family, share inspiration and motivation, as so many people had helped me throughout the different stages of my career."
Establishing a platform to discuss creative life – both its perks and perils – opened a new door for Wischermann, who soon was invited to speak at events like Photokina, PhaseOne STAND OUT, or for significant photographer's associations throughout Germany.
Today, Wischermann acts as a mentor to many up-and-coming creatives and continues to welcome collaborations with artists worldwide.
"I love sharing my deep knowledge in the craft of retouching. And when asked to become a Brand Ambassador for Capture One, I didn't hesitate a second. It's a great honor for me to support a brand I love and to connect to so many creative talents around the globe."
Outside of his daily grind, Wischermann also hosts his own YouTube channel, where he shares his techniques and skills in the fields of high-end retouching.
"My YouTube channel has led to many new possibilities and new gigs," he said. "I have never kept any secrets about how to retouch. While other professionals hesitated to share their workflow, for me, it felt right to empower people and help them pursue their dreams, and I am happy to support someone in their journey. It is fulfilling for me to give back."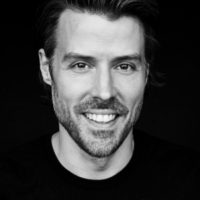 Jan Wischermann
Jan is a beauty, hair & commercial retouch expert based in Düsseldorf, Germany. Having worked as an art director for many years, he later chose to follow his passion for retouching and soon transitioned into working as a full time pro retoucher. With almost 20 years working in the creative industry, Jan remains committed to providing high-end results to well-known international advertising agencies, photographers and magazines. Jan strongly believes that radical collaboration is critical to delivering the best possible results to his clients.
Follow Jan Wischermann