The Art of Food Photography
Foodie Craze
In the last decade, food photography has accrued a cult-like following, thanks in part to digital platforms such as Instagram. The meals once recounted on personal blogs (think Nora Ephron's film, Julia and Julie) have now been replaced with imagery of one's breakfast, frothy cappuccinos in southern Italy, or the perfect slice of pizza in some dilapidated Brooklyn borough. You get the picture.
No stranger to this is Jean Cazals, a French food and lifestyle photographer based in London. For the past 35 years, Cazals has photographed food after 10 years of shooting portraiture, witnessing all its trends and guises, or what he refers to as the "fashion of food."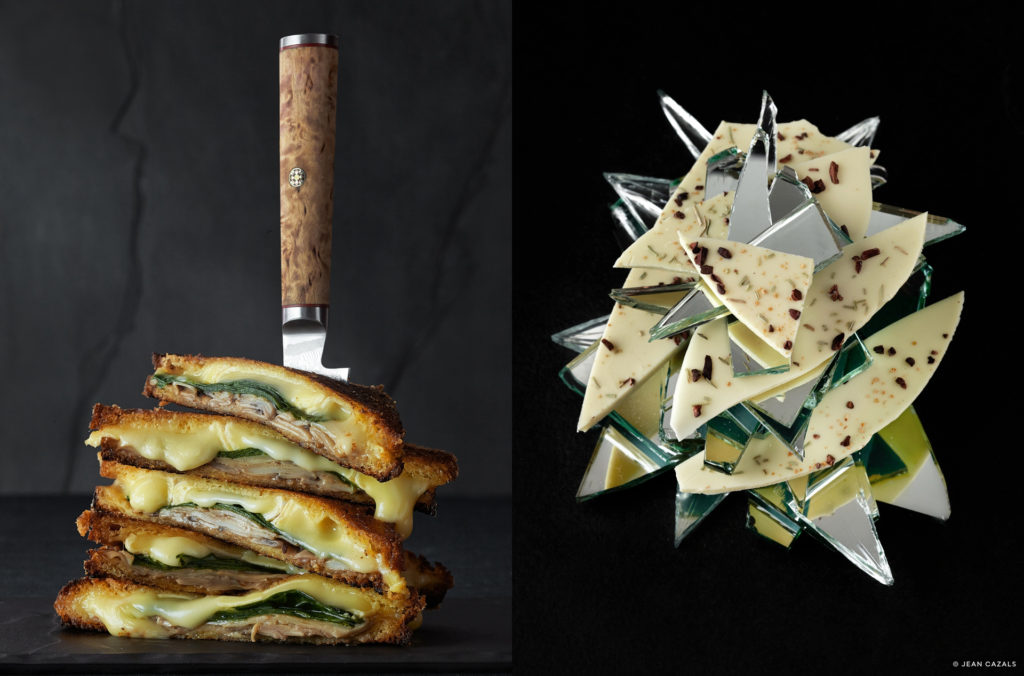 "I originally wanted to be a heart surgeon," said Cazals from his Notting Hill home base of London, "But I did not have the grades, and my parents urged me to explore something else, which then led me to photography."
The visceral element of Cazals' ambitions to be a doctor permeates much of his work. His unconventional approach to photographing food sets his work apart from most product-driven food photography, rampant in the gastro genre.
Business of Food Photography
Having worked primarily photographing food for 35 years, Cazals is familiar with the different waves of fashion and trends that impact the business, whether it's one-shot or a series of shoots.
"Often, it depends on what the client wants," said Cazals. "For instance, the textured background or shooting down on food is something which is very much in fashion at the moment."
The fashion element of food can, often, be problematic in Cazals' opinion.
"All of a sudden, people take one thing, and then everybody wants to be like that. So you get advertising companies and companies say,' Oh, we want it like that,' which to me is saying, 'Oh, you want it to be like everybody else,'" said Cazals, "And then in a year, there will be something different, and so you have to do that."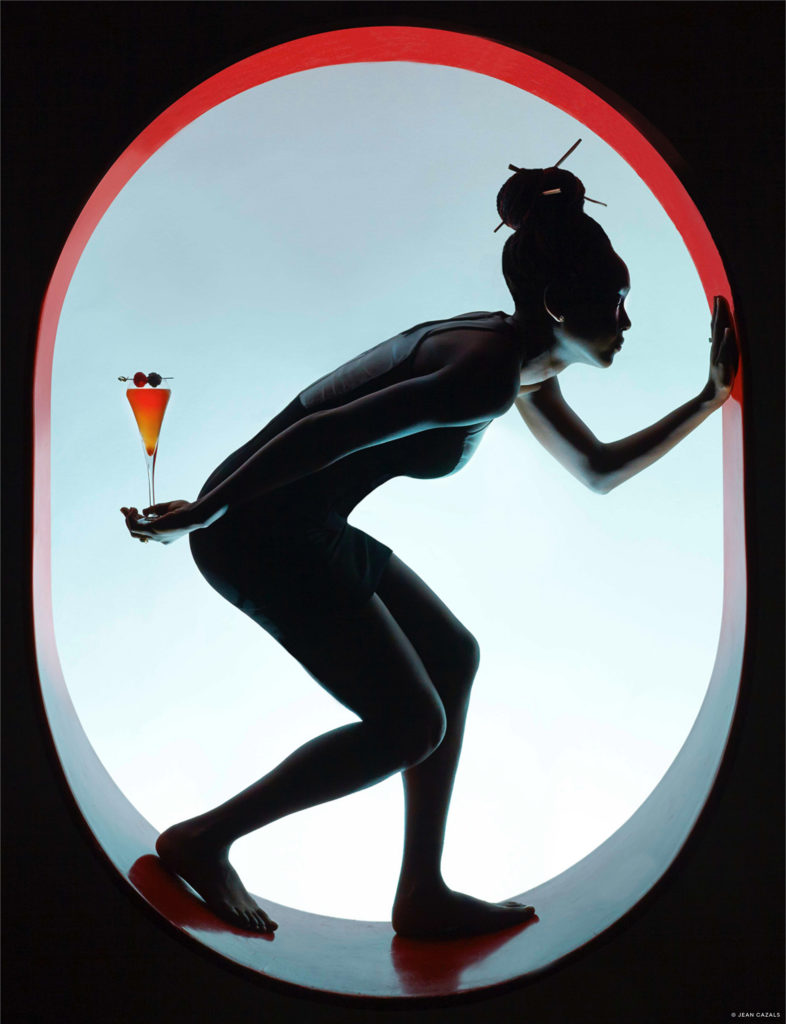 Making Your Mark
And while trends may come and go, Cazals believes he has managed to impose his style in his 35 years working as a professional food photographer. For him, it's essential to capture what he refers to as a "stunning" element of food. Think French Impressionists.
"The stunning is important for me. Food photography nowadays can be someone plucking something on the table, taking the shot, and that's it," said Cazals. "And yes, while a picture of food must show the reality of things, I do think as an artist, you can create this altered reality within food photography – just in a more curated way."
Drawn to the graphic elements of food, Cazals is interested in how food photography can tell a story – rather than show an appetizing product. For him, this is what appeals to him about the genre.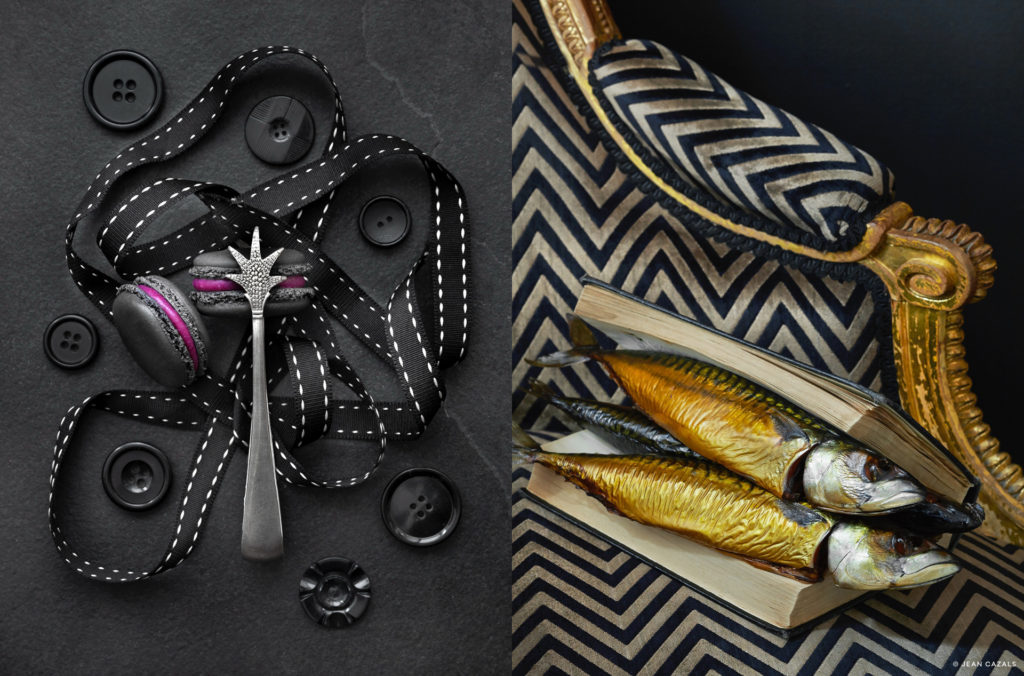 "You can't get into depths within the subject with just one image," he said. "And with food, you can go through a theme, like a series of few pictures of tomatoes or play with the surroundings. So it varies a lot. It really depends. The main thing for you as the artist is to insert your own style and vision."
Make Room at the Table
There's no denying that food photography has drastically changed since Cazals first embarked on his career. As a trend, Cazals believes food photography has become more accessible due rise of technology. Today, there's also more room at the table, and by that, more women shooting food which makes food photography "richer because you have two visions instead of one."
"I think at the moment the young food photographers generation is more interesting in capturing food on the go than curating food photography," he said.
Balancing Act
The consummate stylist, Cazals, loves to use food also as a prop in his work. Styling is a key factor in my photography. The way the space, element, light work in harmony.
"While normally food should be there to show something like a recipe in a book, or for a magazine, I also like to push the boundaries and play around with the subject whether it's an egg with a knife underpinning it."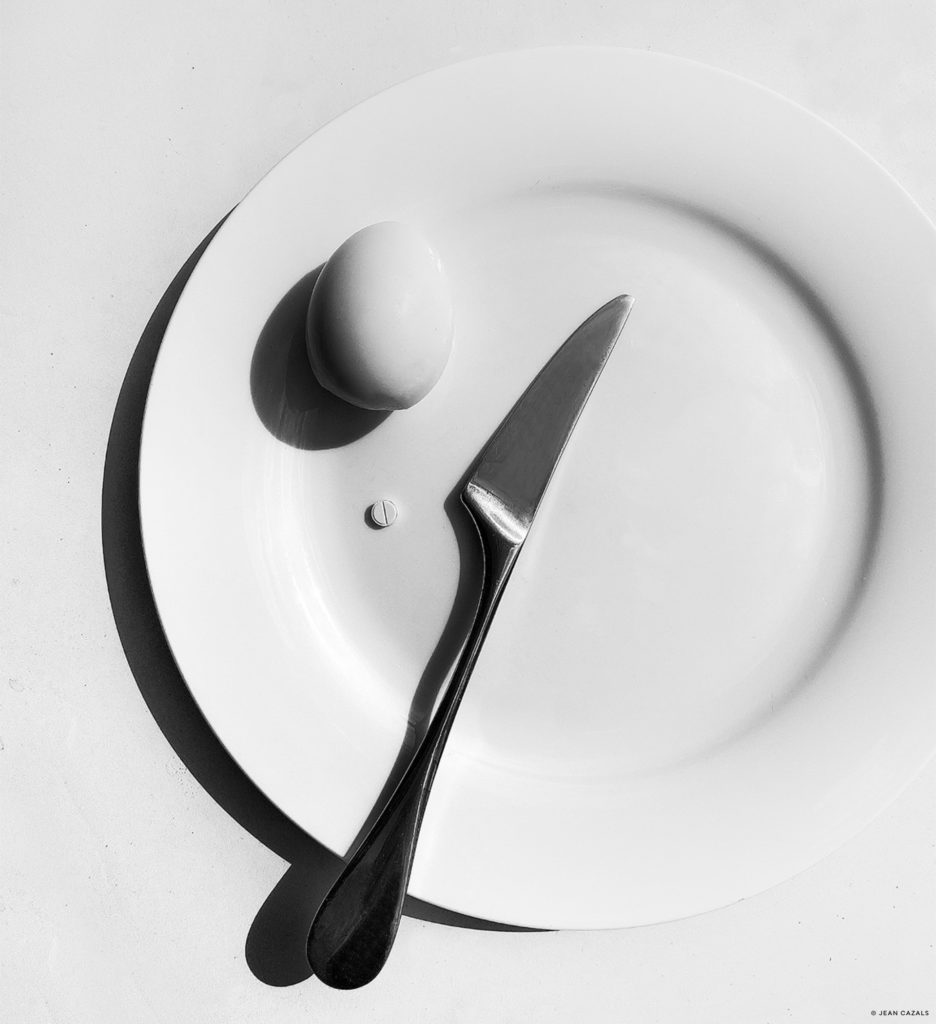 For Cazals, this playful approach to food photography epitomizes his vision of the disicipline.
"I want people to look at an image that is not just a snapshot of a food, but something that goes a bit further that surprises the viewer whenever possible."
On juggling the artistic and commercial demands of being a photographer, Cazals says that the desire to take photographs means becoming a professional, which means taking on commercial work.
"Because we're artists that will always serve as the foundation for what we do – whether it's hobby and profession, or both," said Cazals. "We do photography because we like photography, and we like to take pictures, and then it becomes a professional, which means we earn money."
However, Cazals negates the notion that by becoming a professional or doing commercial work will compromise one's artistic integrity. Yes, money is involved, but it allows him to do what he loves every day and earn a living from it.
"I was and am fortunate to be able to do something I enjoy every day, which started out initially as a hobby that became my livelihood," said Cazals, who also acknowledges how crowded and competitive today's photography landscape is, in part due to the rise of digital technologies.
"Again, it's a privilege to do what I love and make my living from it."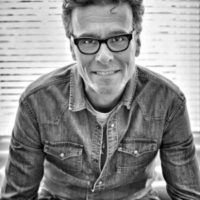 Jean Cazals
Jean Cazals is a London-based food photographer. For many years, Jean has worked at the forefront of food photography, bringing a new edge to his images through his lighting and composition. Before his work as a food photographer, he spent ten years focusing on portraiture, which he considers one of his first loves. Jean champions the role of ideas and concepts in his work. His sharp eye for details & decor offers him a chance to play a role in styling his own shoots. His work has appeared in international food, lifestyle & travel magazines, as well as over 80 cookery books across the world. Jean has worked with some of the world's top restaurants and chefs.
He is the recipient of numerous photography awards.
Follow Jean Cazals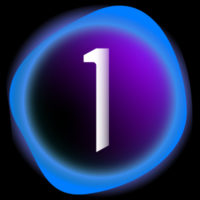 Capture One
Born out of a passion for photography, Capture One provides photographers with the tools to collaborate with clients and creatives, achieve the highest quality photograph, and bring their visions to life. Today, Capture One offers the fastest tethered shooting in the industry, an intuitive and efficient workflow, unparalleled image quality with support for over 600 camera and lens profiles, true-to-life color processing, and precise editing and collaborative tools. We are on a journey to become the most powerful ecosystem of creative and collaborative tools with workflow freedom spanning across multiple devices, letting professional photographers work from anywhere with anyone.
Follow Capture One