For Russian-born photographer Kristina Varaksina, upending the traditional perceptions of female beauty continues to underscore her work as a conceptual photographer. Based in London, the Capture One Ambassador also doubles as an educator and commercial photographer. The Capture One team sat down with Varaksina to hear about her journey and why she thinks photography is the most powerful medium today.
The Beginning
"As a child, I liked drawing," said Kristina Varaksina from her studio in London. "I liked all kinds of art and went to a children's art school in Russia. I also loved painting and anything creative, really. So naturally, I began to think how I could make this my profession."
Like so many young artists, Varaksina's parents encouraged her to explore the creative industry's more practical and financially lucrative side.
"My parents thought you need to have something a bit more solid," she said, laughing. "They said that I should become a designer or an architect or something like that."
So, it was no surprise that later, Varaksina found herself in architecture school, where she studied architecture and interior design. Upon completing her undergraduate studies, she pursued another 'solid' line of creative work – enrolling in a master's program in graphic design in Yekaterinburg, Russia.
"While I was pursuing my bachelor's, I had already started working in a graphic design company, and I liked it," said Varaksina, "So I decided to get my master's in graphic design, but by then, I realized I did not want to be a graphic designer, but instead, an art director."
Varaksina viewed the role of art director as a chance to lead the creative process from concept to completion—stamping it with one's unique style.
"I started working at one of the city's biggest advertising agencies back then, and then I moved to Moscow to pursue my advertising career and started working on bigger projects for bigger clients primarily as an art director."
From Hobby to Profession
During her first forays as an art director, Varaksina's side hobby was photography.
"I had actually studied photography during my bachelors, and I particularly loved black-and-white and analog film photography," she said.
But Varaksina struggled to see how photography could become a viable profession and decided to stick with advertising while honing her photography skills during her free time.
"As I worked on photography, I began to realize that in my advertising work, the ideas I proposed were adapted to the client's needs and to what the client thinks the consumer will like. So, when we see the final product, it doesn't look anything like my initial idea."
From her vantage, she saw how photographers could exert more control – whether it was deciding on the light, the suitable color pack, or even how to direct talent on set.
"I thought to myself I sit in an office from morning to night just handling clients' comments. And that's all I do!" she said, "So, I decided to quit my job, and I moved to San Francisco to get my master's in photography. And that was a big turning point for me."
Subversive and Liberating
Growing up in Russia, Varaskina acknowledges how there was always an enormous amount of pressure on women to look beautiful – to be well-groomed, skinny, always leave the house with make-up—and in other words, look "perfect."
"Even my mom would tell me, 'What kind of girl are you if you're not taking care of yourself?'" said Varaksina. "Even as a child, I could hear boys at school say they wanted their wife to be beautiful."
Even from an early age, Varaksina saw that a woman's worth stemmed from her physical appearance.
"I always was so enraged with that whole concept that if a woman was not beautiful, then she had no value in society, and so I wanted to change that perception."
While pursuing her MFA in photography in San Francisco, she started to think of her thesis project.
"I wanted to focus on women and the multiple roles they can have in society," she said.
This notion served as the foundation of her thesis project.
"I found different women at different ages, and I staged where they were and what they were doing."
Upending traditional notions of what it means to be a woman continues to guide Varaksina's conceptual work today, which has broadened into giving visibility to 'ordinary' people. Including as diverse voices and perspectives has become another important goal of her personal work.
Different series of her work are on display at galleries globally from Lumas, Germany to Hello World, Vienna to Brownie, Shanghai. Most recently her work was shown at Photo London – an annual photo fair that features the best contemporary photography from across the globe.
Professional Life
Leveraging a background in art direction, Varaksina noticed that most of her student work tended to be concept-driven, underscored by a cinematic quality.
During this time, the AMC hit series, Madmen was making waves in the US, which piqued an interest in the 50s and 60s style fashion for Varaksina.
"I think the style of the show partially inspired me," she said. "I like that part of stylizing, matching the color, the shape, all of those things. And that made me fall in love with fashion because I thought how all the clothes and the accessories can serve as a unique tool to tell a story and to express your vision."
Upon completion of her master's, Varaksina began working as a fashion and beauty photographer.
"I quickly realized that there are some expectations from the industry," said Varaksina acknowledging the vicious cycle of trends intrinsic to the fashion world.
She soon realized that she would like her fashion and beauty work that challenged the idea of beauty—and beauty for the sake of beauty.
"Beautifully dressed beautiful people can only excite you for one second, but I wanted my images to touch people's feelings and stay in their minds for longer."
Instead, she wanted to focus on creating images that captured the essence of the person – similar to her conceptual work that emerged during her MFA studies in California.
"Rather than dress up someone, I wanted to strip it down and by doing that, reveal who they are –their inner self, their inner world."
Photography Today
For Varaksina, photography plays two different roles in her life: global and personal.
"I think photography has become a very, very important tool of this generation. We communicate a lot through photography. Just look at Instagram and how influential it has become when it comes to news, events, trends, and so forth," said Varaksina. "Look at something like Black Lives Matter and how we are able to see all these people around the world protesting; it's all through photography."
There's no denying that medium of photography has taken on a new power in today's digital and image-obsessed economy, which is why Varaksina believes photographers are in a unique position to foster change.
"I think photography has never been more powerful than it is now," she said, "We as photographers have so much power in our hands right now. We can change trends, change the 'norm', change people's perception of certain concepts and events, by showing a different point of view, by being inclusive and drawing attention to someone or something that is not normally visible."
On her personal connection to photography, Varaksina, the consummate creator – loves the quick turnaround that the discipline affords.
"If I were a painter, it would take me a lot of time to complete one painting, which is, of course, an enjoyable process," said Varaksina.
But the instant gratification that the discipline affords – the confirmation of one's vision highly appeals to her. Digital, film, and even post-production offer creatives like Varaksina even more freedom and flexibility.
"You can express yourself in so many ways through photography, which is exciting to me. And I know that I can experiment and will keep experimenting with photography for the rest of my life. I will never feel stuck in this medium."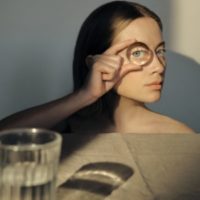 Kristina Varaksina
In her personal work, Varaksina explores vulnerabilities, insecurities and self-search of a woman and of an artist. Her work is a creative response to what's going soon in the world and in her immediate environment. Through visual symbolism, carefully curated colour palettes and lighting she reflects the strongest emotions she and her subject experience. Varaksina gives voice to women from different ethnic, socio-economic and cultural backgrounds, each doing their best job as a photographer to make "ordinary" women more visible and therefore, more valuable.
Follow Kristina Varaksina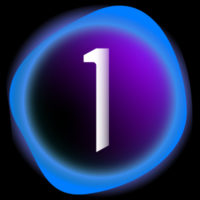 Capture One
Born out of a passion for photography, Capture One provides photographers with the tools to collaborate with clients and creatives, achieve the highest quality photograph, and bring their visions to life. Today, Capture One offers the fastest tethered shooting in the industry, an intuitive and efficient workflow, unparalleled image quality with support for over 600 camera and lens profiles, true-to-life color processing, and precise editing and collaborative tools. We are on a journey to become the most powerful ecosystem of creative and collaborative tools with workflow freedom spanning across multiple devices, letting professional photographers work from anywhere with anyone.
Follow Capture One