London Calling: From Amazon to Street Style Mavens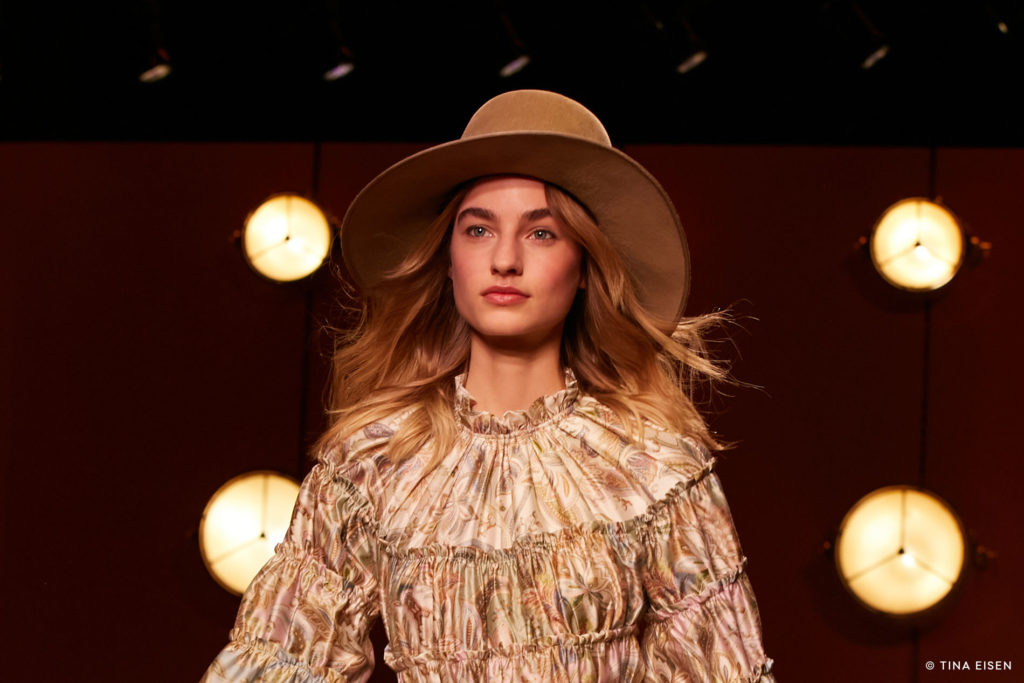 For German-born London-based photographer Tina Eisen, shooting fashion was never the goal. Her first foray into the "fashion" world occurred via the e-commerce route while shooting fashion products for e-commerce goliath, Amazon, and later for ASOS.
While Eisen says that she was never super interested in fashion, she admits that she was always drawn to the editorial side of fashion, particularly its ability to craft engaging visual narratives.
"I love witnessing the transformation that occurs with fashion," said Eisen. "You can see these models show up on set, completely knackered and uninterested, and when you see them put on these nicely tailored outfits, and then witness how suddenly their mood – even their character completely changes."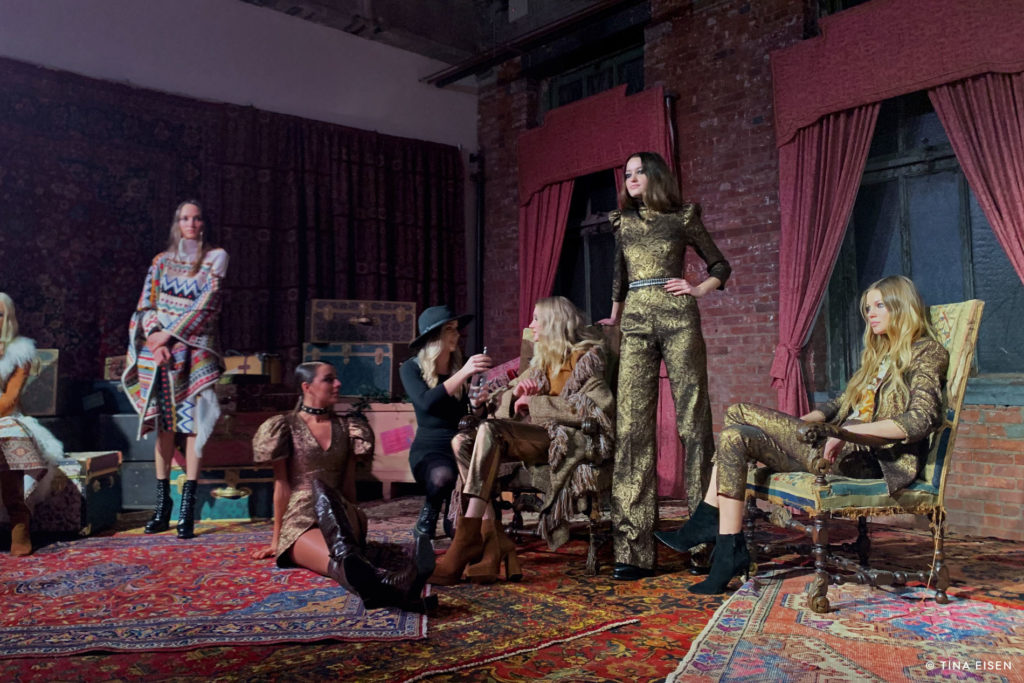 As for her own transformation, Eisen said it did not happen for at least ten years, pointing out how she only noticed the change occur in models and never thought of it as something that could happen to the person behind the lens.
"Always for years, I said I am not interested in fashion – I am just here to take the picture," said Eisen. "Finally, one of the brands I worked for approached me and said, you are always wearing black, do you want to try something else? Afterward, I became a lot braver in what I wore, which until then was primarily all black."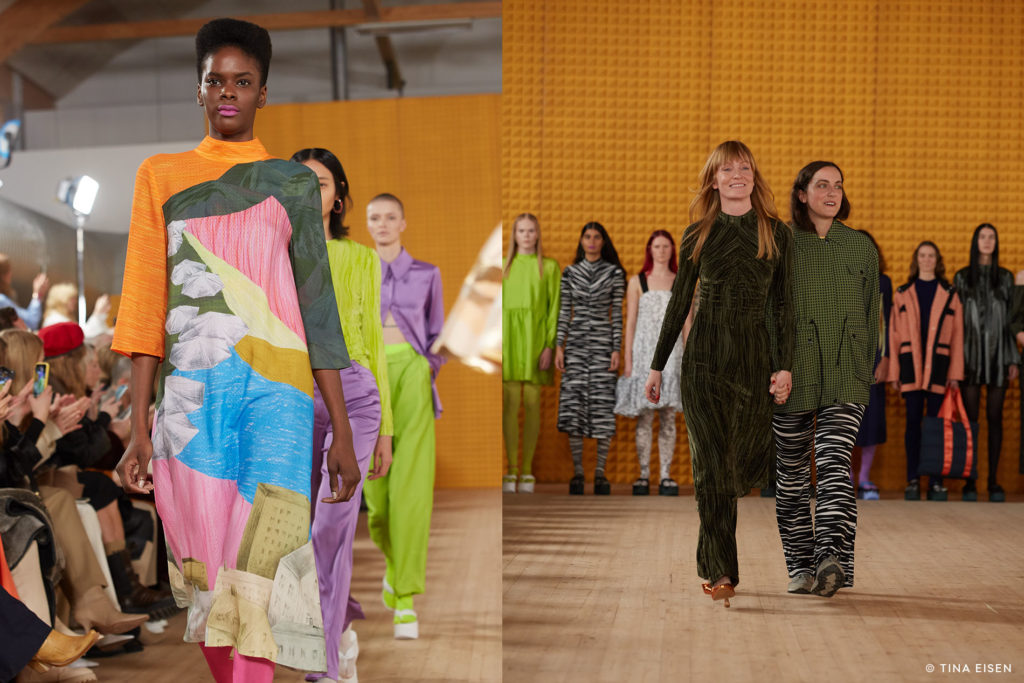 Soon, Eisen began experimenting with more patterns and injecting more color into her wardrobe.
"I realize that there is some joy in being the only person in a floral dress," she said, "You can easily make yourself feel good without necessarily showing off."
Fashion Week Mania
Before the pandemic, Eisen was covering Copenhagen Fashion Week and New York City Fashion Week. She had also covered London Fashion Week, covering the Sibling show while dividing her time as a speaker for Canon – her camera brand of choice.
For Eisen, the main challenges covering a fashion week are balancing between speed and quality.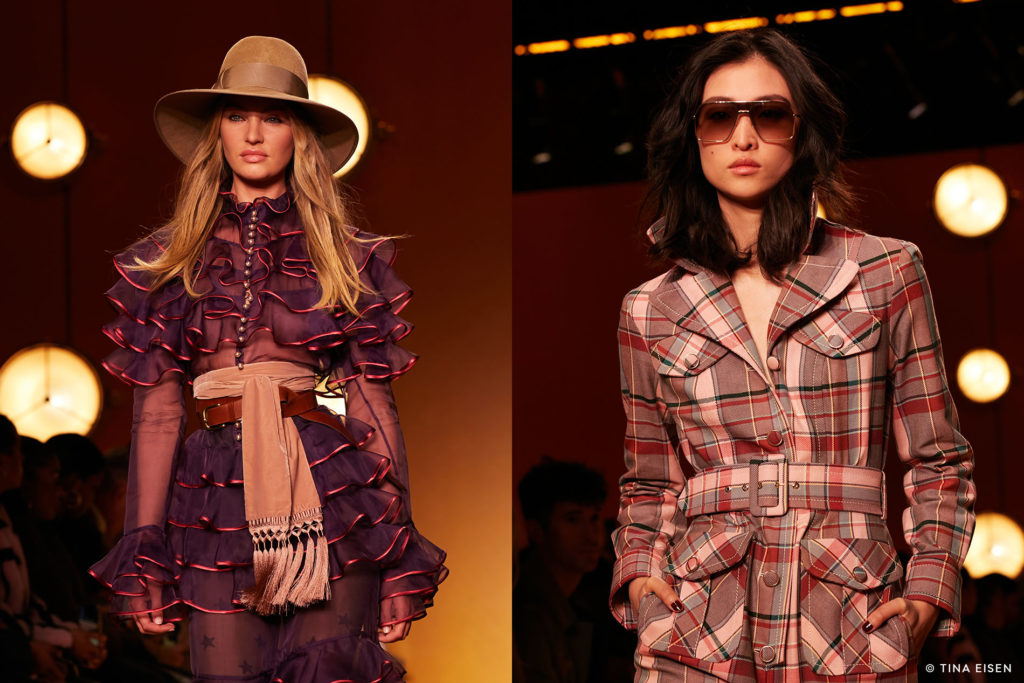 "The first time that I ever covered for a client, I was amazed by the speed of delivery," said Eisen. "You shoot the runway and then immediately deliver to the client, but I also did not know that as a fashion week photographer, you also see the outfit before they go on the catwalk. So, you get to see and document these new styles before they make their first debut, which is such a thrill. The first time this happened to me, I felt so privileged to see the trends before they reached the world."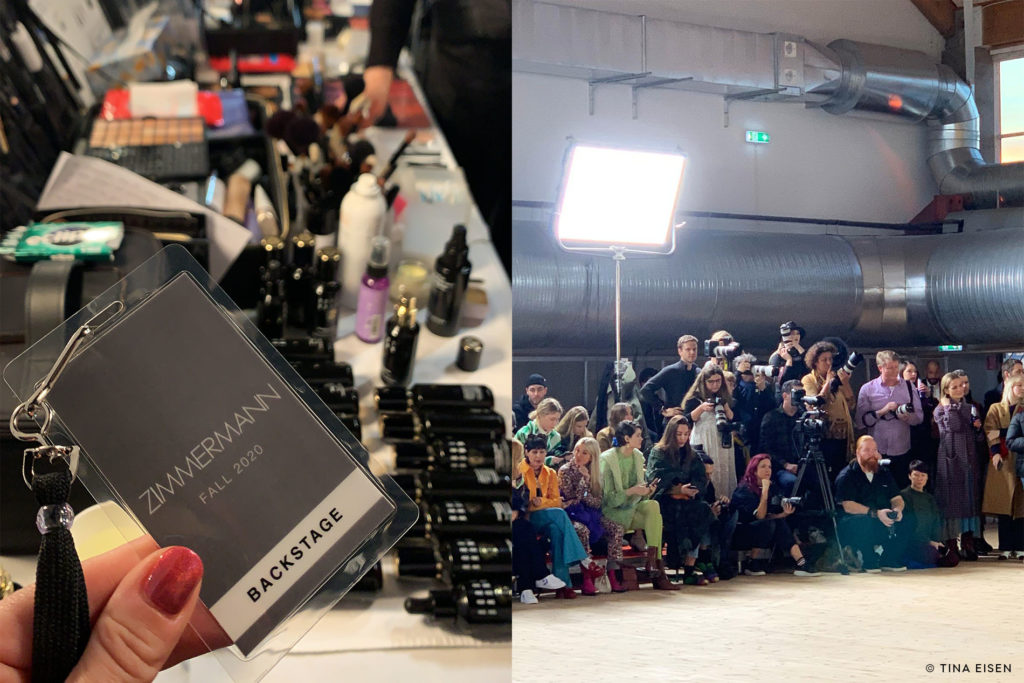 Eisen's experience highlights a critical challenge for the most seasoned of fashion photographers – that of juggling speed and quality – in addition to two different devices.
Juggling different demands is another story as Eisen points out that some clients want the quality of footage while others prefer the speed to post immediately on social platforms, like Instagram.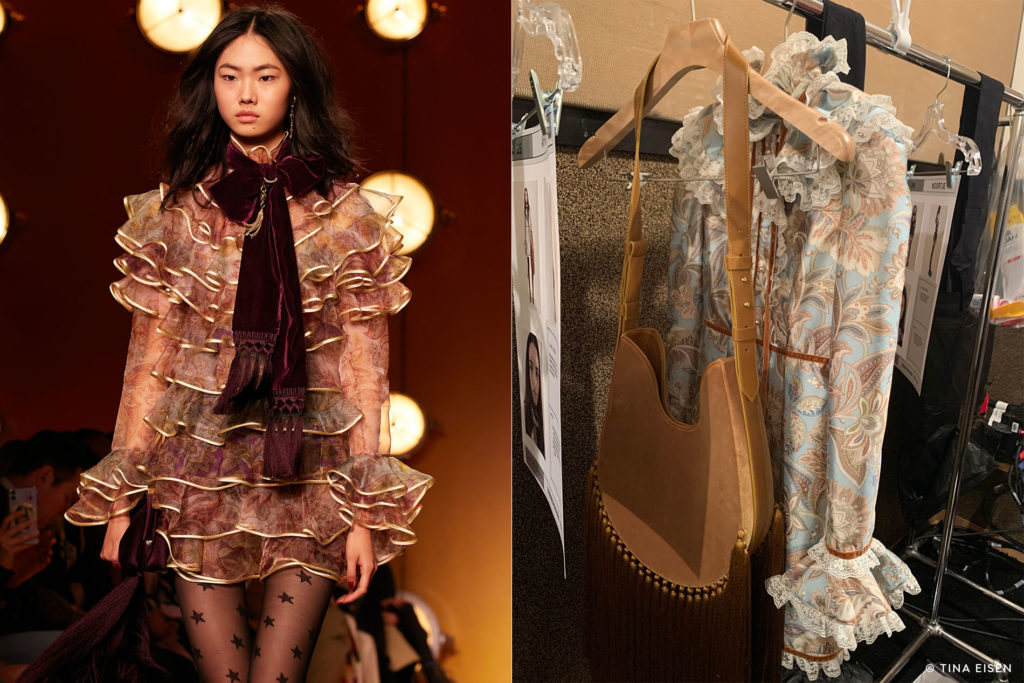 As for the other fashion weeks she's covered in the past, she notes that fashion weeks like Copenhagen Fashion Week have provided a window into the rise of Scandi-cool style and the minimalist trends that have emerged from the Nordics. While New York City fashion week tells a different story –one where beautiful frilly over-the-top styles tend to dominate.
Each fashion week's designers and styles differ in their aesthetic attitudes and predispositions and the crowds they attract.
"There are massive differences in the characters of the crowds," said Eisen. "It's cool how outside of each fashion week show, these crazy characters are lurking nearby."
Street Style Mavens
No Fashion Week is complete without its street style spectacle, which in Eisen's opinion, can give you a good idea of upcoming trends.
"The first time I was asked to cover street style, I was nervous because I am not a people photographer – I don't do weddings. So naturally, I was super nervous about approaching people on the street to snap their photo."
Eisen's reservations were immediately quashed.
"These people are there to be photographed and are ready with little business cards detailing social media info," she said. "And some of them don't even go to the shows – they are just there to have their photograph taken."
The Future Forecast
As for what' next on the fashion horizon, Eisen's commercial fashion shoots have hinted to her that incoming trends will focus on being more environmentally conscious and using recycled materials.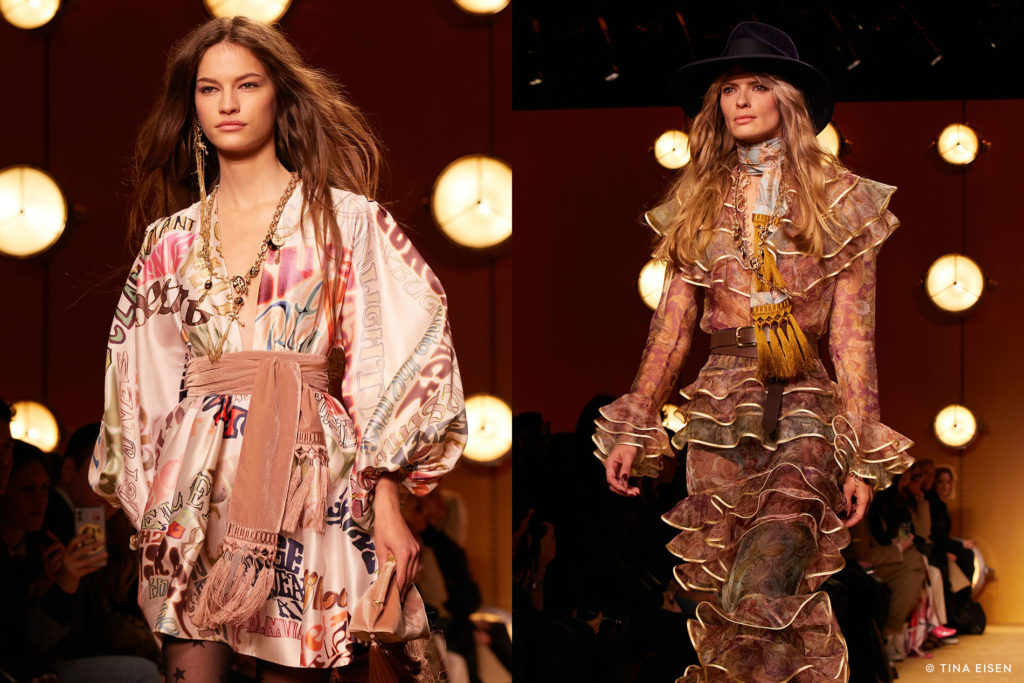 "The whole theme of fast fashion is done, and there seems to be this push to be much more conscious," said Eisen.
While recognizing its detrimental behavior is a positive step forward for the fashion industry, Eisen notes another theme at play- one that seems to be happy and celebratory.
"I noticed that there are a lot of primary colors – 90s smiley-themed clothing adorned with beads, which is quite fun and happy," said Eisen recognizing that the fashion industry wants to shake off the pandemic and celebrate – in style, naturally.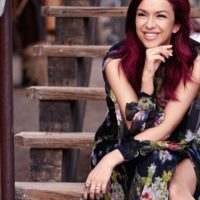 Tina Eisen
Tina Eisen is a UK-based fashion and beauty photographer for both commercial and editorial. Tina's unique style and passion for all things striking and dramatic have garnered major clients such as Max Factor and Sephora. Tina's workshops and tutorials on beauty photography and retouching have a global audience. Her photography style is inspired by often-overlooked beauty found in nature, treasures hidden in dark corners and obscure creatures. Tina is passionate about transforming her subjects rather than capturing everyday realities and uses beauty photography to invite the viewer into her unique aesthetic world.
Follow Tina Eisen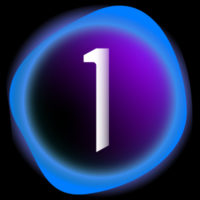 Capture One
Born out of a passion for photography, Capture One provides photographers with the tools to collaborate with clients and creatives, achieve the highest quality photograph, and bring their visions to life. Today, Capture One offers the fastest tethered shooting in the industry, an intuitive and efficient workflow, unparalleled image quality with support for over 600 camera and lens profiles, true-to-life color processing, and precise editing and collaborative tools. We are on a journey to become the most powerful ecosystem of creative and collaborative tools with workflow freedom spanning across multiple devices, letting professional photographers work from anywhere with anyone.
Follow Capture One