Tired of constant back and forth with clients and unnecessary delays taking up your precious time?
With Capture One Live – a real-time image-sharing tool that integrates seamlessly with Capture One Pro – you can instantly share your work with others and speed up your workflow leaving more time to do the things you love. Here are eight reasons to use Capture One Live to create a more efficient and collaborative workflow for your next photoshoot.
1. Have clients and colleagues join photoshoots anywhere in the world
Your clients/collaborators can join a photoshoot and view images as you shoot them from anywhere in the world. No need to fly across cities, countries, or continents for you or your clients, saving time and money. The freedom of location Capture One Live offers can also help you widen your client base outside of your local area.
2. View images in real-time on separate devices
Even if you are in the same location, Capture One Live can be useful. Your clients/collaborators who are on set can view images as you take them on any device with access to a browser. Not only does this leave your workstation free for you and only you, but it can help others feel more integrated with the process.
Whoever you choose to share the live link with can view, cull, proof, and select images in a web browser on a device of their choice.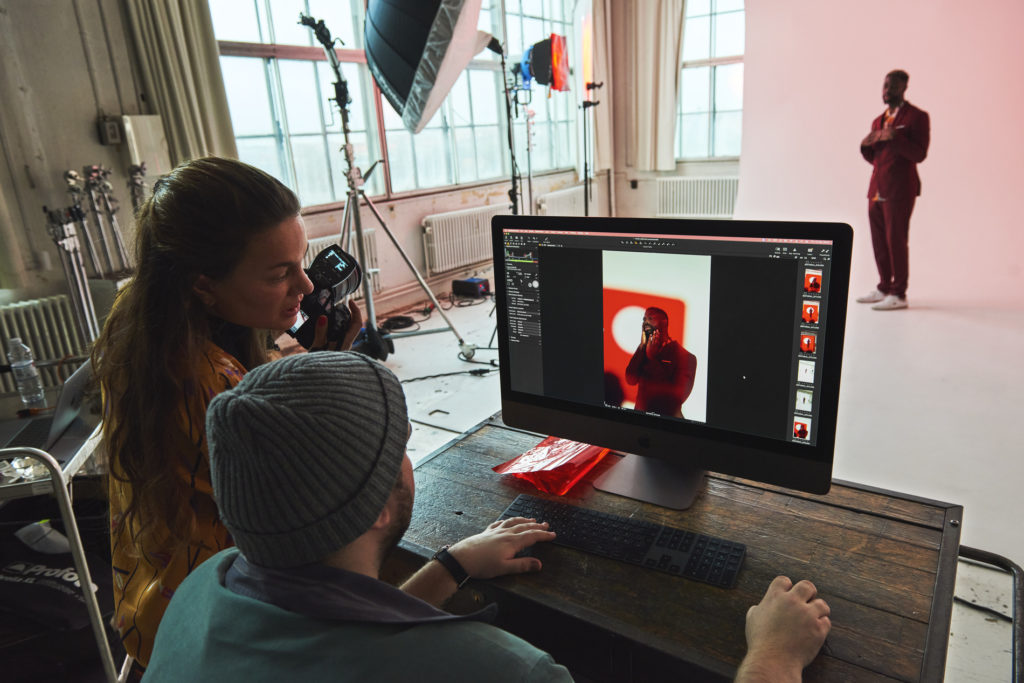 3. Get instant feedback without exporting
Your clients/collaborators can provide feedback by rating, tagging and leaving comments* on your images using the Capture One Live sharing link you provide while you shoot. As they review the images, you can follow their feedback in real-time in your Capture One Pro collection or in the 'Live' link.
That means no more uploading, downloading, or transferring the images and emailing back and forth to get their feedback. Everything stays in one place so that you have a clear overview of what happens at all times.
*Comments for Capture One Live are currently in the beta phase and only viewable through the browser.
4. Get feedback on your edits
Capture One Live is not only for sharing during your shoot. Your clients/collaborators can also follow along as you edit your photos. Through their browser, they are able to watch the process at any step to get the best result, whether it is to approve a final edit or give input on different Styles or looks.
RELATED: See how Capture One Live became a lifesaver for fashion photographer MOJA
5. Leave your mark and keep your images safe from screenshotters
Concerned about people screenshotting your images in Capture One Live and using them without your consent? Don't worry. You can add a watermark to your images in the Capture One Live menu making sure no one uses your images without your permission.
By adding a watermark to your images, you can also keep your brand at top of people's minds when you are sharing a Live Session.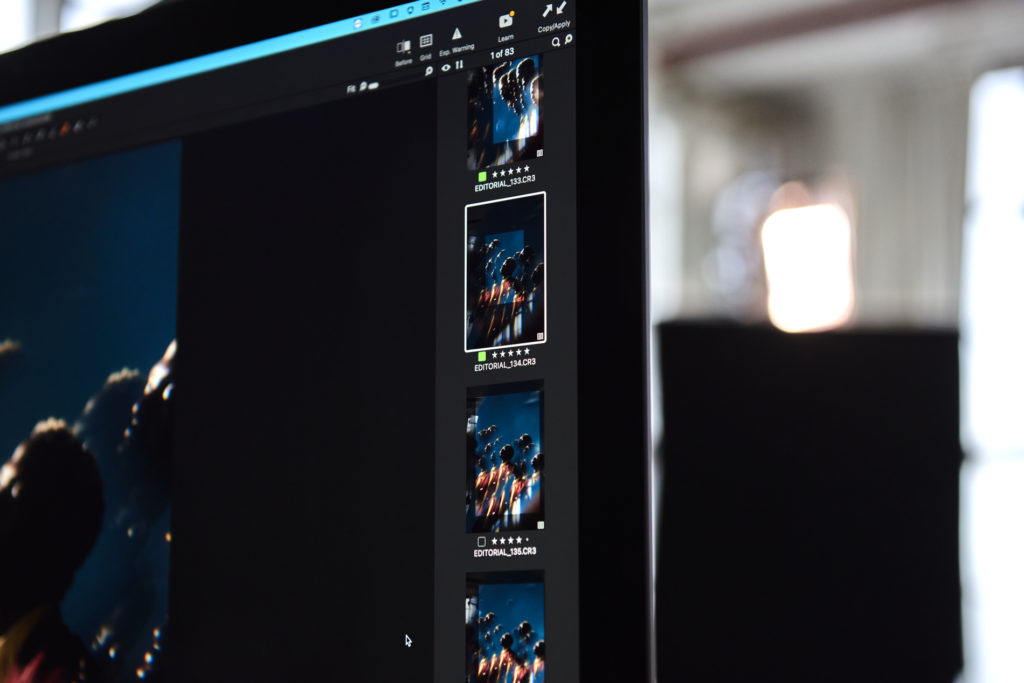 6. No need for screen-sharing
Capture One Live cuts out the need for messy screen-sharing over Teams or Zoom. Clients and collaborators can view the images in any browser and have full control over which image to view and how much time to spend on each image – a much better user experience for everyone involved.
Soon you will also be able to add comments in addition to tags and ratings, meaning all feedback from your clients and collaborators can be found within Capture One Live.
7. Keep your sessions live for as long as you need
When setting up your Live Session, you can choose how long you want to share the images – a day, a week, or longer. It's up to you.
For those who want to do things at their own pace, the link that you share can stay live for up to a month – giving your clients/collaborators time to approve images and give you feedback. You can be away from your computer and close down Capture One Pro while this happens. Simply click "Resume sharing" when you return to your computer, and the ratings, and tags will sync to your Capture One Pro desktop app or check the Capture One Live link to see or respond to comments.
8. Pick and choose which images to share
If you don't want to give your clients/collaborators complete access, you can choose which images you want to share. You can create a separate Album just for them and use keyboard shortcuts to move images back and forth (see more about that here).
The benefits speak for themselves – Capture One Live is the perfect way for you and your clients to make the most of a photoshoot, letting you save both time and money on reshoots.
If you are ready to let Capture One Live help make your life as a photographer run smoother, then click here to get started.
Or watch this short tutorial to learn how to use Capture One Live.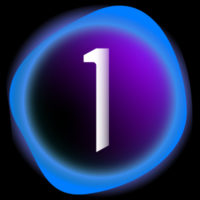 Capture One
Born out of a passion for photography, Capture One provides photographers with the tools to collaborate with clients and creatives, achieve the highest quality photograph, and bring their visions to life. Today, Capture One offers the fastest tethered shooting in the industry, an intuitive and efficient workflow, unparalleled image quality with support for over 600 camera and lens profiles, true-to-life color processing, and precise editing and collaborative tools. We are on a journey to become the most powerful ecosystem of creative and collaborative tools with workflow freedom spanning across multiple devices, letting professional photographers work from anywhere with anyone.
Follow Capture One