NOTE: This article discusses an outdated version of Capture One. To learn more about our latest version, click here.
You've heard it over and over, and over and over, and over and over……..regardless of how often it's said, it will always hold true and never ring truer than when your data is lost.
A corrupt file is a corrupt file
It doesn't matter if it's an award winning shot, or just a picture of a friend drinking a beer on an inner tube, a corrupt file is a corrupt file and that is always going to ruin your day.
Sure your workflow is safe enough?
From a "Tech Tip" perspective you may roll your eyes and not heed the advice but trust us, no matter how safe you think your workflow is, it can likely stand to be a little bit safer.  Here are a few suggestions to improve your security.
1. Use a dedicated Backup system, NOT JUST a RAID system.  RAIDs are great to keep you working if a drive goes down, but separate sources dedicated to backup are a MUST for redundant and safe storage.
A typical RAID system isn't smart enough to know if a file is corrupt, but it will do a fine job of making sure you never lose that corrupt file! Should a file become corrupt, a RAID system will just perpetuate the existence of that corrupt file, not provide you with a backup of the viable data.  Separate, dedicated backup drives are the only way to ensure the safety of your files going forward.
2. Use Automated backup software.  You don't always remember to back up and you can't always find the time to do it manually.  Spend the $50 on professional software that will routinely backup files and check data for changes.  Something like Chronosync (pictured below), Superduper or even Apples Time Machine are necessary parts of a safe workflow.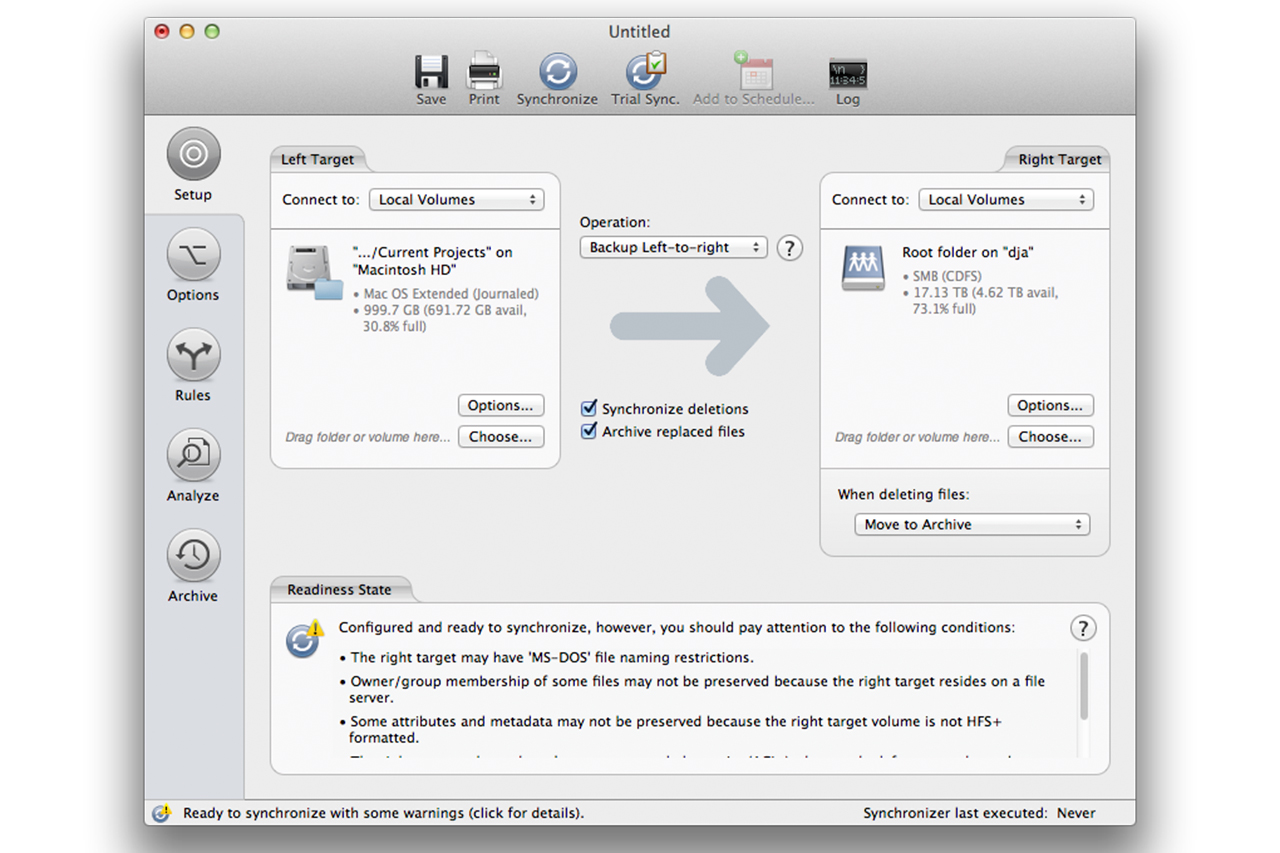 3. Work smarter not harder.  Using features in Capture One Pro 7 like the Catalog workflow can do wonders to streamline a backup workflow.  Even if you are dedicated to the Session workflow, it doesn't hurt to create new Catalogs on a routine basis, referencing RAW files already edited in the Session and importing their adjustments into the backup Catalog.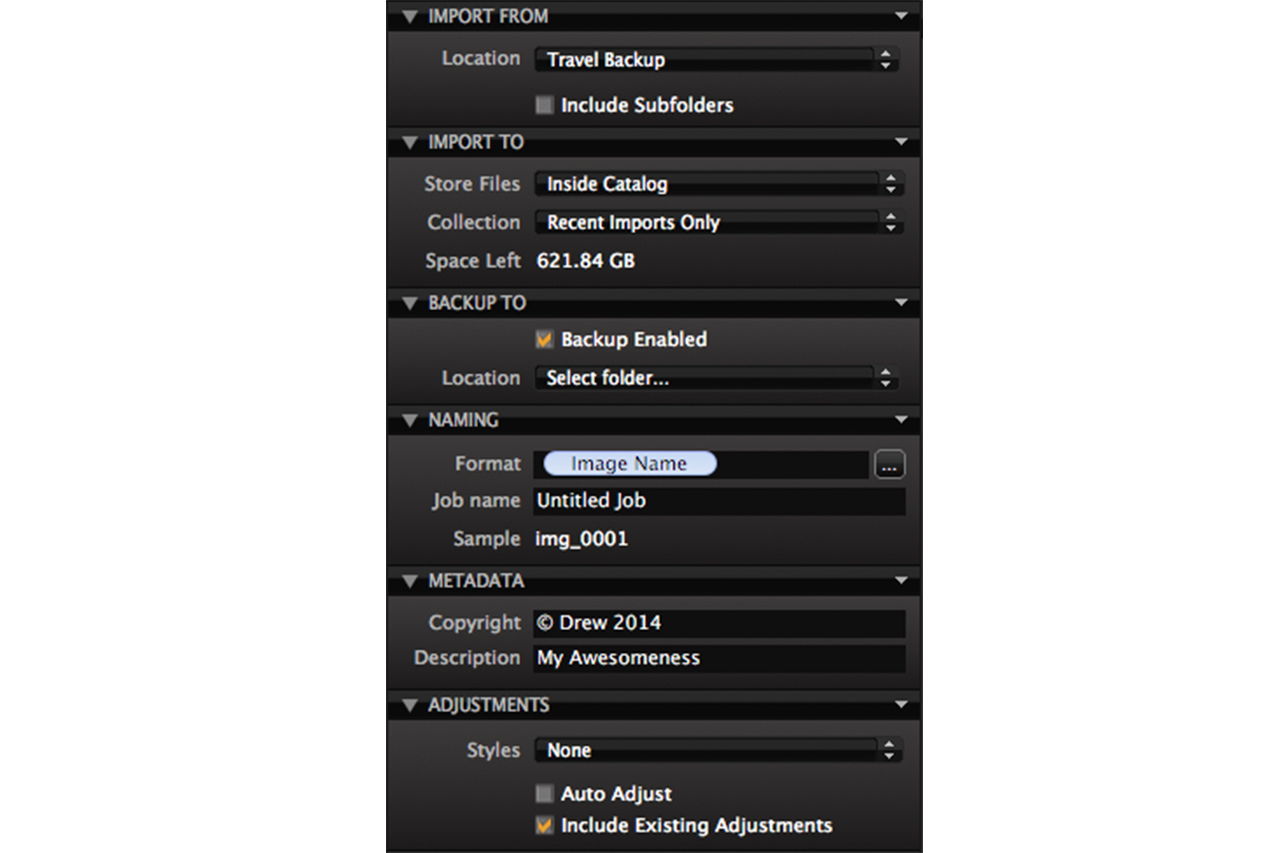 4. This will result in a Catalog that contains all the adjustments for your RAW data in one, easy to copy/store/archive file.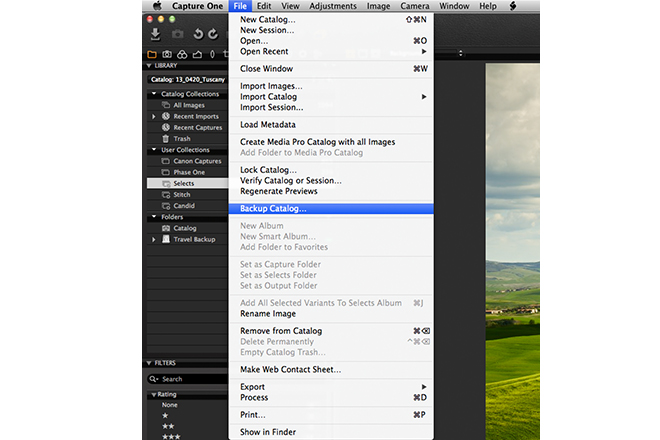 The available "Backup" Catalog feature will not only create a copy of the Catalog that contains your changes since the last backup, but it will also guilt you into remembering by noting the last time you backed up.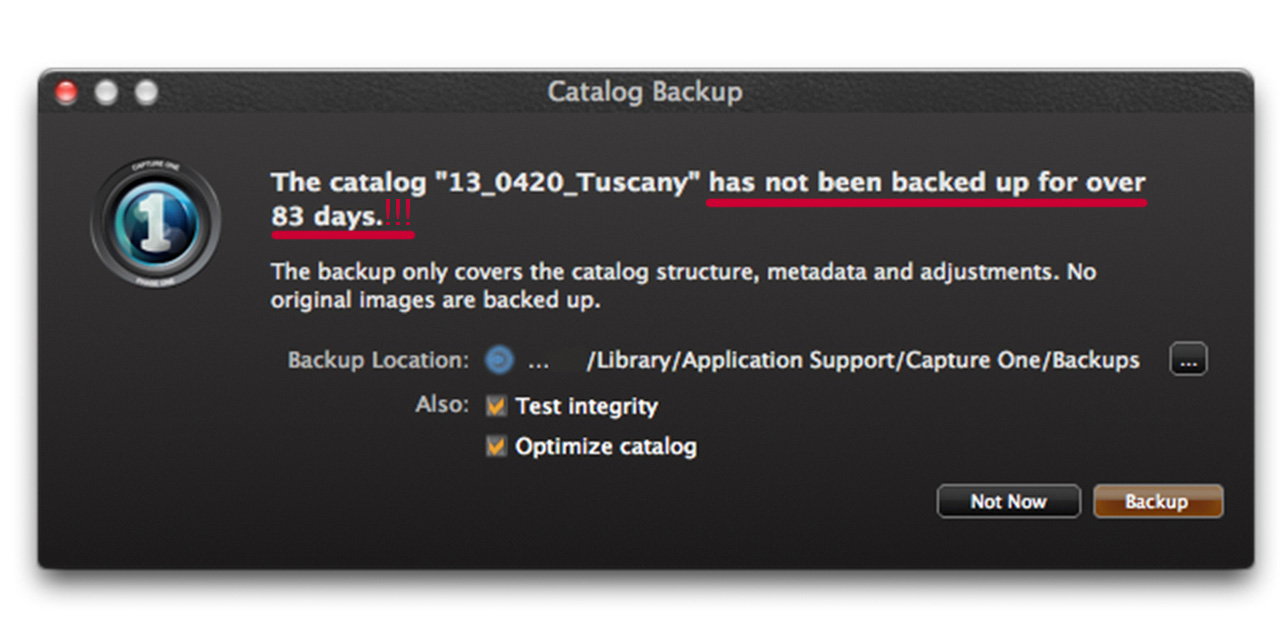 The backups of your Catalog are easily available in their default location or in a specific location you can choose (perhaps an external and dedicated backup drive would be best)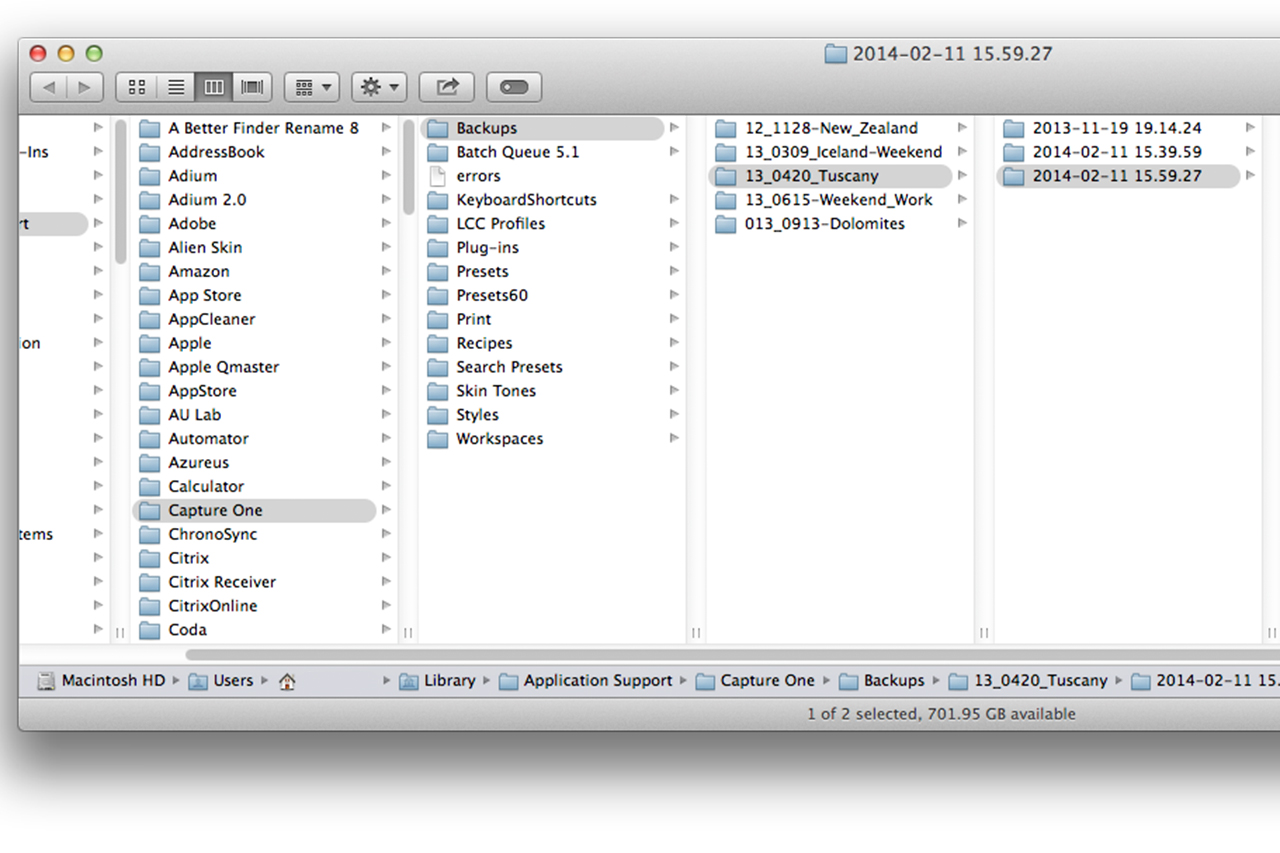 5. When considering the best solution to protecting your data, don't cheapen out.  Consider the real cost of a single lost image.  If you're a traveling photographer, should the hero shot reside in only one location, losing it is the same as losing the whole job.  Always backup CF cards while on the road to at least 2 separate sources and, if it all possible, don't format the CF card until you're home safe and sound.
Stay safe out there kids!
~ Drew
Drew Altdoerffer
Drew is a Product Manager and Marketing Specialist for Phase One as well as a previous member of the Technical Supporter team. He works directly with customers in addition to assisting partners and sales associates alike to better understand the features of all of Phase One's products. His role in the company extends to the PODAS photographic workshops, training seminars and sales events.
Follow Drew Altdoerffer