NOTE: This article discusses an older version of Capture One Pro. To learn more about our latest version, click here.
Acclaimed photographer Joe McNally has shot National Geographic covers and built an award-winning career in commercial and editorial photography. Explore his portfolio and discover why Capture One changed his mind about post-production.
My career as a commercial and editorial photographer has taken many twists and turns – aerial photography, fashion, sports, news, and studio portraiture. I'm a generalist photographer, and ever since turning the corner from film to digital years ago, I have always regarded the world of post-production with a certain wariness. Introducing Capture One into my photo editing workflow has truly invigorated my photography process.
I grew up admiring photographic heroes, redoubtable shooters whose work adorned the pages of LIFE and NationaI Geographic. I wanted to be them. Without being too corny, I identified my mission with terms I swiped from the motto of LIFE magazine. "To see life; to see the world…."
Seventy countries and many assignments later, I'm still curious, and I still have a camera in hand. In this blog post, I'll do bit of a tour through the world as I have been lucky enough to see it. I graduated from the school of Kodachrome, so I have always strived to capture what is in front of the lens, in all its completeness, beauty, and flaws, without much fuss after the capture. For me, for many years, the click of the shutter was the end of the process, not so much the beginning.
That is why Capture One is such a natural partner for me. I can push and pull my digital files with ease and grace, not overstepping, and allowing the original photo to speak.
All digital files need a measure of post-production – especially within the realms of fashion and beauty where you can let your imagination run wild. But, for many subjects I've encountered, a measure of beautiful tweaking is still necessary. With Capture One, I am finding that all things are possible, from the slightest push to a powerful influence.
To note, I am still learning the program, and that learning process is itself a strength of Capture One. I have never encountered a processing tool which is so friendly in its outreach, as lucid in its lessons, and as giving in its simplicity. The tutoring available to you as the photographer is as explanatory as possible, and you build your skills in a simple and straightforward way. I have seen many retouching classes where the students walk out more confused than when they sat down. This is not the case with Capture One. They really do want you to understand how to use the program, which is refreshing.
Capture One is a fully professional program that can take me from capture in the field to finished product in an approachable, understandable way. It has helped me to take on the world of post–production with more confidence. It's powerful, and somehow, simple, in many ways.
Aftermath of War
Dramatic Power
Crime Scene
Cuba Farmer
Future flight
Easy in the Air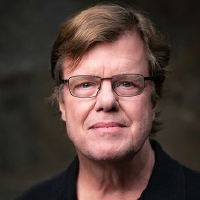 Joe McNally
An internationally acclaimed photographer, Joe McNally's 30-year career has spanned assignments in over 70 countries and included cover stories for global publications including TIME, Newsweek and Sports Illustrated. A former staff photographer at LIFE, Joe was also a contributor to National Geographic for 25 years.
Follow Joe McNally