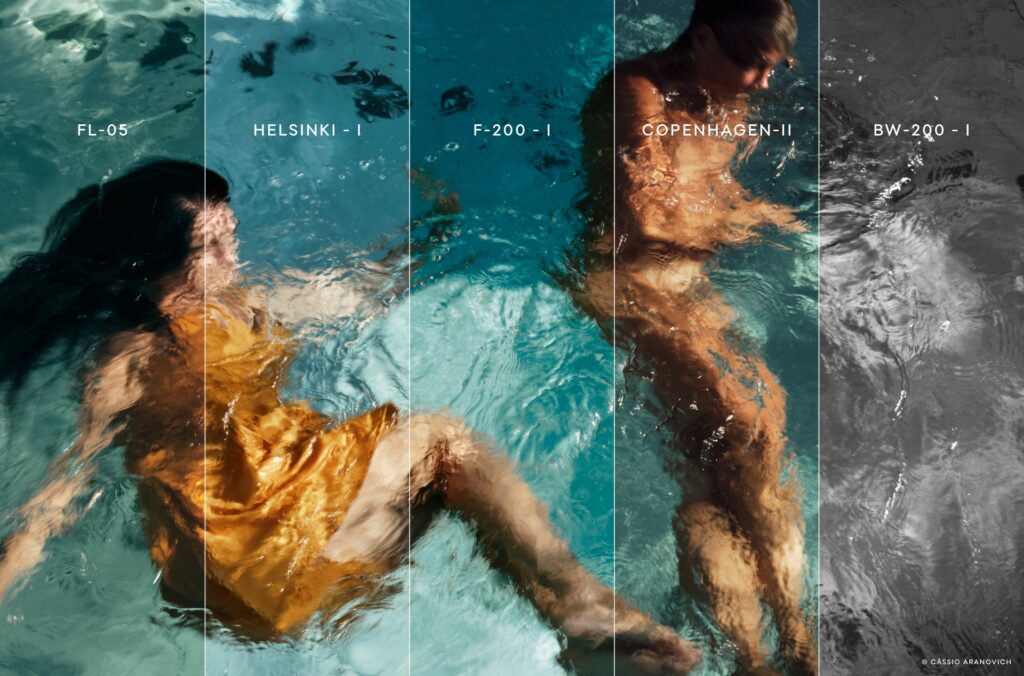 Capture One Styles and Presets are easy ways to give your images the look you want or get to a good starting point for your editing with just one click.
With hundreds of premade Styles available and the ability to make and save your Styles, you can edit different types of photos within all genres to easily get a consistent look and save hours as you create the perfect image.
In this guide, we'll take you through what Styles are, how to use them, the difference between Styles and Presets, and some tips to get you started, save time, and take your photography to the next level.
What exactly is a Style?
A Style in Capture One is a set of pre-made adjustments that you can apply to one or more images with a single click. A Style can include as many adjustments as you like, thus enabling photographers to create an extensive bank of ready-to-use adjustments for any workflow.
What is the difference between a Style and a Preset?
As mentioned, a Style is a saved set of adjustments using multiple tools. People who are familiar with other editing software might know this as a preset. Presets also exist in Capture One. However, in Capture One, a Preset is a pre-made adjustment to a single tool. You can access Presets instantly directly from the tool itself. If you, for example, make a Film Grain Preset, it will be available from the Film Grain tool as well as the Styles and Presets tool.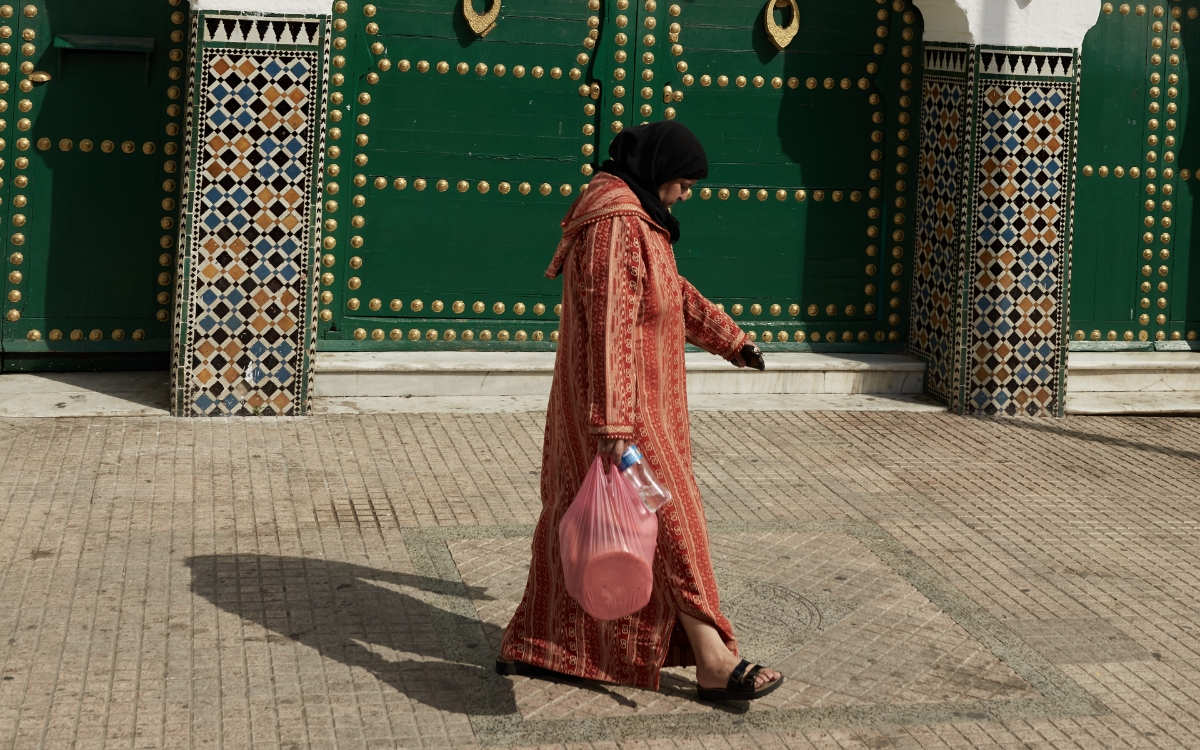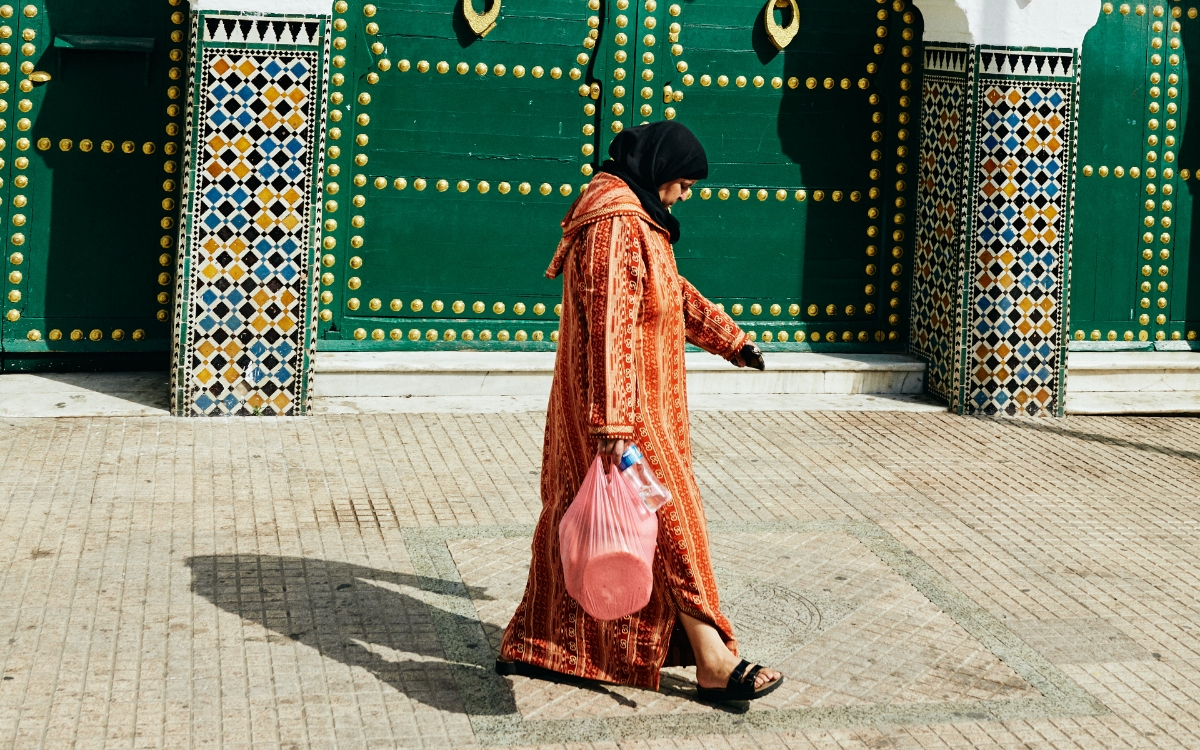 Using the Style FL-01 from the Film Styles pack the image goes from dull to wow in just one click.
What are Smart Styles?
If you are using Capture One Pro 23 or later versions of Capture One Pro, you will have access to so-called Smart Styles.
Smart Styles uses Smart Adjustments like Smart Exposure, Smart White Balance, and any other adjustments and combines them into a one-click editing solution to give your images a consistent look.
Smart Styles and Smart Adjustments give photos shot under different lighting conditions a similar look by automatically adjusting Exposure and White Balance – reducing editing time massively.
The tools are specifically designed for event, wedding, and portrait photography as it uses faces and skin tone as guidance to determine which adjustments to make to your photos. This means that if you have a shoot outside and the weather changes or if you move inside, you can use the same Style to get a consistent look even if the lighting conditions are different in each picture.
How do you make a Smart Style?
In Capture One Pro, you can also make your own Smart Styles. Here's how to do it:
Edit a photo to your liking using the adjustments you want to include in your Smart Style
Navigate to the Smart Adjustments tool
Pick Exposure and/or White Balance to decide what to include in the Style
Select Save Style…
Make sure other adjustments you want to include in your Smart Style is ticked
OR
Start by editing your reference image how you like it using the exposure and white balance adjustments
Select the image in the Browser
In the Styles and Presets tool, navigate to … and then select Save Custom Style – the dialog where you can select which adjustments to include in the Style is presented.
At the top of this dialog, you will see Smart Adjustments, whereby you can choose either Exposure or White Balance – along with any other desired adjustments.
By checking at least one Smart Adjustment and then selecting Save, you have successfully created a Style that will intelligently apply White Balance and/or Exposure corrections to each image it is applied to
Explore all our Styles packs here
When should I use Styles?
Even though Styles can give an immediate wow effect when you apply them to your images, they aren't a magic solution to editing. Instead, they boost the creative process, putting you ahead.
With that being said, every photographer is different and has their way of working, so there is no wrong way of using Styles. Below are a few ways to use Styles in your workflow.
Adjusting a large batch of images
Large batches of images can be a time-consuming task to edit. Styles can help photographers go a long way in this type of workflow. Wedding and event photographers, who often have hundreds of images to edit, can benefit greatly from using Styles to get a consistent look without spending hours on end.
How to apply a Style when importing or shooting tethered
You can apply Styles automatically when importing or shooting tethered into Capture One, providing instant adjustments from the beginning of the workflow. Any Style applied this way can be removed to get back to the plain RAW file. Reset the full image or reset parts of the Style you don't like.
You can select any Style from the Adjustments tool with the Importer window.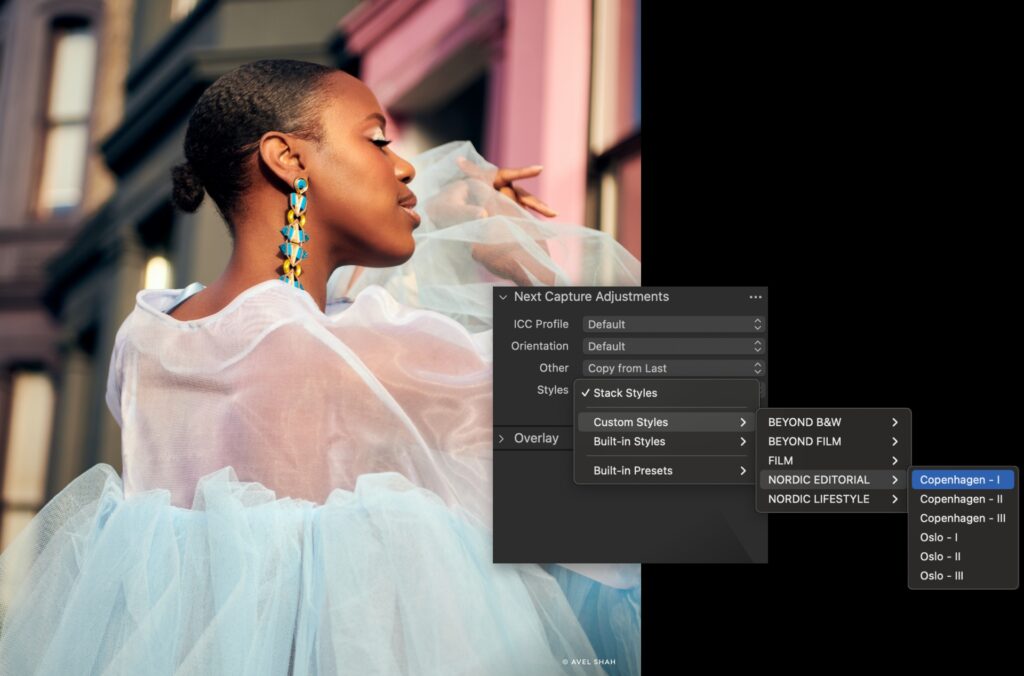 When shooting tethered, you can apply any Style in the Next Capture Adjustments within the Capture tool tab. This will instantly apply the Style to any image shot into Capture One. This is an excellent way to get an idea of what you want the look of the specific shoot to be, as you can quickly browse different Styles and find one that suits your images. As always, you can further adjust or remove if wanted the Style later.
Use Styles for creative brainstorming
Even the best photographer can sometimes feel lost when it comes to the initial stages of editing an image. By having a selection of Styles ready, you can quickly get inspired to find the desired direction with your image. This is especially useful for Black and White photos, where individual channel luminosities significantly affect the final image or images that need a subtle color grade.
Capture One Style Packs
Capture One offers a range of pre-made Style packs made in-house or by experienced photographers from different fields. In addition to the built-in Styles included in every version of Capture One, you can explore and buy more Style packs in our Styles store [LINK].
RELATED: Q&A with landscape photographer Paul Reiffer about his Elevation Style pack [LINK]
How to install a Style Pack
You can install Capture One Style Packs in three different ways.
After unpacking the downloaded file, choose one of the following methods:
Double-click the Styles Pack directly.
Open Capture One Pro and drag-drop the Styles Pack into the application window.
From within the Styles and Presets tool, click the ••• icon (upper right), select Import Styles…, browse your Styles Pack and click Open.
The Styles Packs will now be available within Custom Styles in the Styles and Presets tool.
To learn more about using Styles in Capture One, watch this tutorial
---
New to Capture One? Try it for free here
---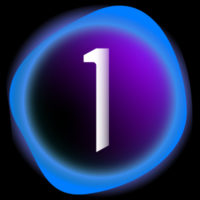 Capture One
Born out of a passion for photography, Capture One provides photographers with the tools to collaborate with clients and creatives, achieve the highest quality photograph, and bring their visions to life. Today, Capture One offers the fastest tethered shooting in the industry, an intuitive and efficient workflow, unparalleled image quality with support for over 600 camera and lens profiles, true-to-life color processing, and precise editing and collaborative tools. We are on a journey to become the most powerful ecosystem of creative and collaborative tools with workflow freedom spanning across multiple devices, letting professional photographers work from anywhere with anyone.
Follow Capture One