NOTE: This article discusses an outdated version of Capture One. To learn more about our latest version, click here.
My name is Nicklas Ingemann, and I'm a Danish fashion photographer located in Copenhagen.
One of the most important factors in my setup and workflow is flexibility. In my opinion, you need to be aware of what's happening around you, and to be able to deal with fast changes. This is especially the case when you shoot fashion. You never know when tendencies switch or when the client wants to develop a new look. Moreover, you, as a photographer, evolve and move in new directions from time to time.
For this reason, I don't own a studio. Instead, I rent studio, lighting gear and camera equipment from each production, to effectively match the client's exact needs.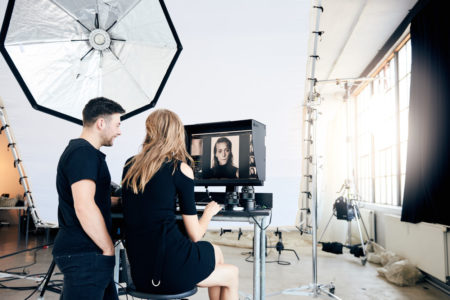 A focused but simplified shooting process
One of my most important tools is Capture One Pro. I always shoot tethered and it helps me to focus and concentrate on what's important. As my lighting setups often get a bit advanced when the process advances, it's very important for me to do a step-by-step buildup. When doing so, I can see the character of each light in each image.
When shooting with the Phase One XF Camera System, the built-in Profoto Air Tool makes it easy to adjust the power of every light or to control the model light. You or your assistant don't need to struggle going from generator to generator when everything is available on the camera itself.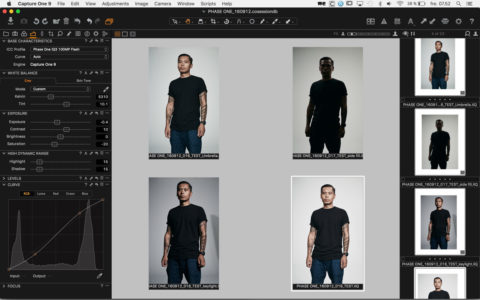 Shooting with a dual-screen setup
When I'm shooting, I always use a dual-screen setup. Sometimes, I include an iPad running Capture Pilot for extra reviewing possibilities during the shoot. I have two main reasons for using a dual-screen setup:
My assistant can keep an eye on the sharpness and exposure on the laptop and make sure everything is as it should be.
The client and the rest of the team can follow the images and details on a bigger monitor.
Usually, the iPad is only for me. I attach it to a small roller stand next to me, and use it as an extra, wireless reviewing option.
In the creative business, an important aspect about shooting tethered into Capture One is that you can grade the images during the shoot. The same look is instantly applied to every image, which effectively shows the client something close to the final result.
As a professional photographer, it provides endless joy when the client is excited about the images while still in the creative process. This Capture One factor is absolutely priceless, and it helps me bring my images to the highest level.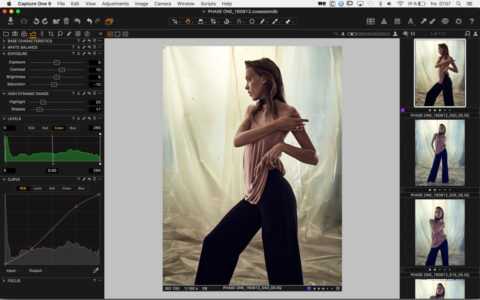 Few limitations, medium format, high quality
Speed and reliability are also important factors when shooting tethered. No one on set wants to wait a second or two for every image to appear on the screen, or even worse – suddenly lose the tethered connection.
Besides the Phase One equipment, I shoot with both Canon and Nikon. However, nothing beats the image transfer speed of the new Phase One XF IQ3 100MP Camera System. I was in love from the first time using it. Even though the files are 2-3 times bigger than those from Canon and Nikon, and the native depth is 16-bit, the transfer speed is still much faster and close to being instant.
When I talk to other photographers about shooting medium format, they often complain about the camera system being too slow and bulky. My experience with the XF 100MP Camera System is quite different. I find it fast enough to not limit me technically during my shoot. Also, the files exceed everything I could hope for when reviewing them in Capture One. If a client demands the highest quality available, that is my go-to setup.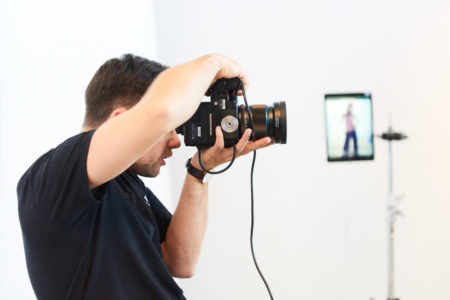 That's it for now. Underneath, you can find some of the final results from this shoot.
Feel free to let me know if you have any comments or questions.
Nicklas Ingemann
Nicklas Ingemann is a Danish Fashion photographer, based in Copenhagen. Nicklas is educated in commercial photography and has developed a keen eye for details in his work, where he uses Capture One Pro for every shoot.