NOTE: This article discusses an outdated version of Capture One. To learn more about our latest version, click here.
Lens corrections is hardly a new phenomena in RAW converters these days, but there are some subtle differences between how they can be handled.
By default, the Lens Correction tool sits in the Lens tool tab in Capture One.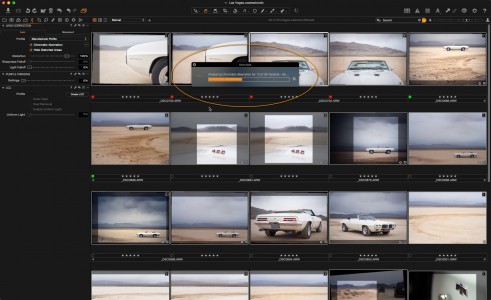 To correct optical errors in the lens, you either need to know how the lens behaves under certain conditions or create a profile for that lens, if its behaviour is unknown.
In Capture One we can use both methods to correct lens errors.
If we look at the Profile drop-down menu, the complete list of profiled lenses is shown. These are lenses, which we have had on the test bench at Phase One and created a profile for.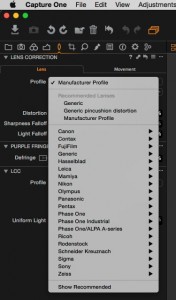 We believe our methods give an excellent profile for lens corrections. We don't just rely on one or two captures to profile a lens. It can take anywhere between 50 to 200 captures. For example a very wide zoom with a large range requires more captures.
Fortunately it doesn't stop there!
Some manufacturers supply enough data in the RAW file that we can use to also correct for lens errors.
For example Sony, Micro 4/3rds cameras and Fuji Cameras.
This is when you will see Manufacturer Profile in the Profile drop down menu.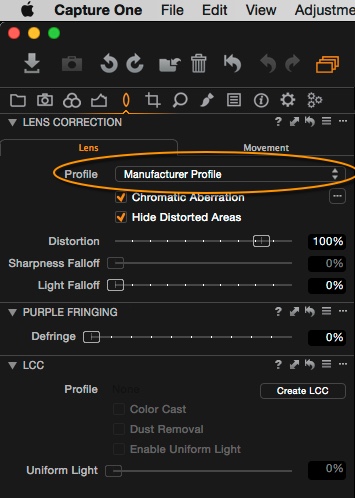 The main difference between a Manufacturer Profile and a Capture One profile is that we additionally correct for Sharpness Falloff. This is why the slider is greyed out when using the Manufacturer option.
The benefit of using a manufacturer profile is that any new lens is instantly supported in Capture One. For example if you are a Capture One (for Sony) user, then as soon as Sony add a new lens to their line up, you can be guaranteed we support it in Capture One. No waiting around for a new profile or having to create a profile for yourself.
Better Chromatic Aberration Correction
One issue with profiling lenses is that unfortunately there is variation between samples. i.e. one lens might perform better or worse than another lens.
Distortion and light falloff are less likely to change between samples, but chromatic aberration is more prone too. However we can correct for this issue with a bespoke analysis. Next to the Chromatic Aberration field is an additional menu.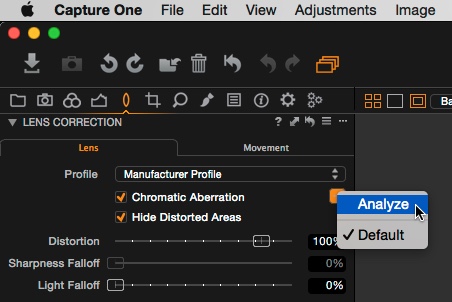 Clicking Analyze will improve on the Chromatic Aberration correction by examining the image for Chromatic Aberration artefacts of your specific image and sensor combination. It is a relatively quick process and worth performing on your images.
The additional good news is that this process can be performed on a batch of images. This was an improvement made in Capture One Pro 8 over version 7, where it could only be done one image at a time. You can appreciate this is now significantly faster in version 8!
To perform a batch analysis, simply select a number of images and choose Analyze as shown above.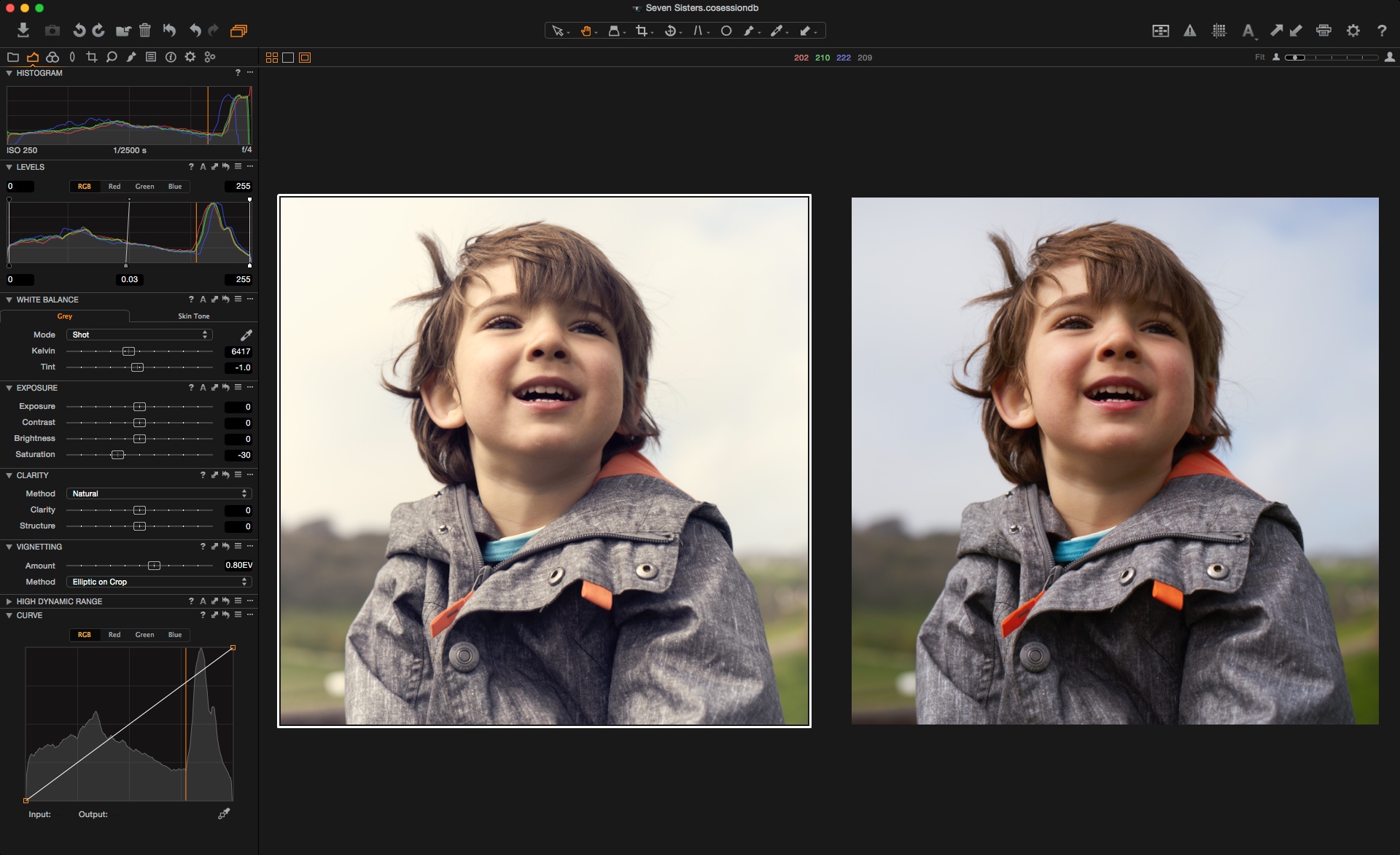 It's a good idea to do this at the start or the end of your workflow. Its a quick operation and can only improve image quality.
If you want to learn more about the Lens Correction tool, check out the Tutorial on lens correction
Best regards,
David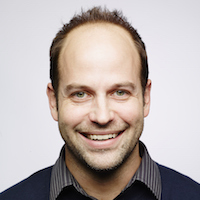 David Grover
David Grover is part of the Capture One team, bringing you help, advice and education on a variety of subjects and platforms. David can be found on most weeks delivering live Capture One Webinars or anytime on our YouTube Channel.