NOTE: This article discusses an outdated version of Capture One. To learn more about our latest version, click here.
Capture One Pro 8.1 was released recently with a host of new features. One of these features, which I will concentrate on today, was requested by many of you, so thanks to your feedback it is now part of Capture One!
While we try to encourage you to do as much as possible in Capture One Pro 8, to get the most benefit from the RAW file, there are some tasks that can only realistically be done in Photoshop, for example, retouching.
Simplifies and speeds up your workflow
The benefit of version 8.1 is that instead of having to manually open an exported file into Photoshop and then reimport that file back into the Catalog or Session, is that this process is now automated.
It makes for a much faster and simpler workflow.
The 'round-trip' is available whether you are using a Catalog or Session, so the workflow below will make sense for either.

Begin the 'round-trip'

To begin the 'round-trip' process, you have to use the 'Edit with…' command. This differs from the 'Open with…' command where the selected image will simply be opened in an application you choose. So make sure to use the right command in this instance.
I am working on the following image in Capture One Pro 8.1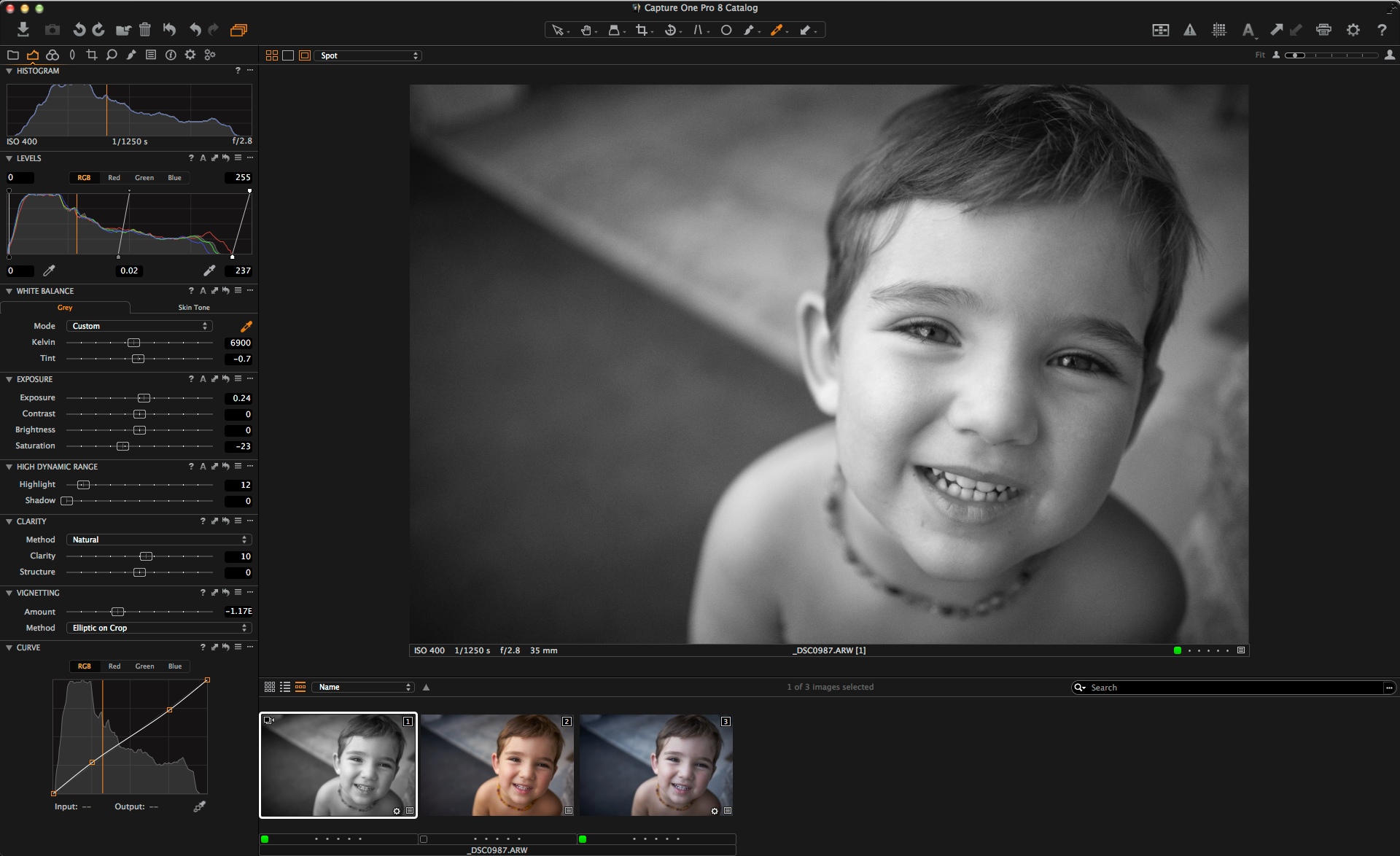 I have made a Black and White conversion, added some Film Grain and a few other minor adjustments. However, there are quite a few 'dirty' spots on the face, so I will do a quick removal of those in Photoshop.
'Edit with…' is accessed by right-clicking on a thumbnail, or selecting a thumbnail and choosing, 'File>Edit With…'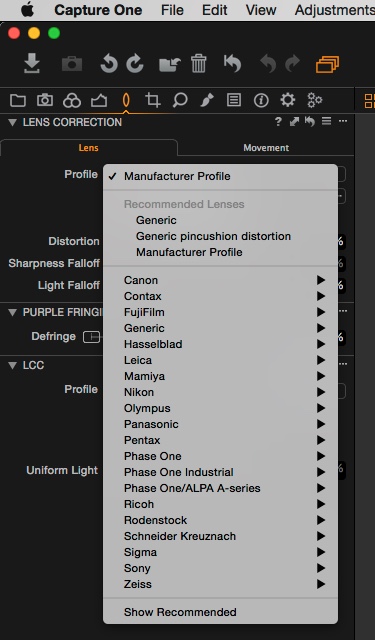 This will open a new dialog box where you can specify the output parameters and what application to open the image in.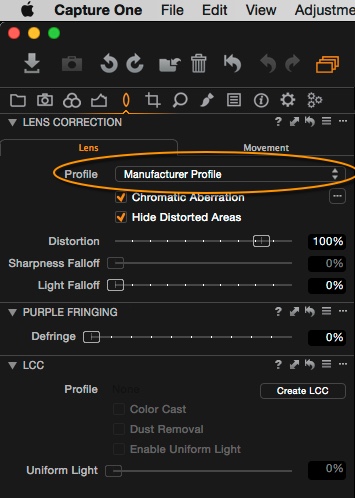 The dialog box is pretty self-explanatory. In the 'Adjustments' tab in the dialog box (not shown) you can also choose to disable any sharpening and cropping.
Once you have decided on the parameters, click 'Edit Variant". Capture One Pro 8 will export the Variant and open it automatically in Photoshop. The exported file will also be added automatically alongside the original RAW in the Catalog or Session.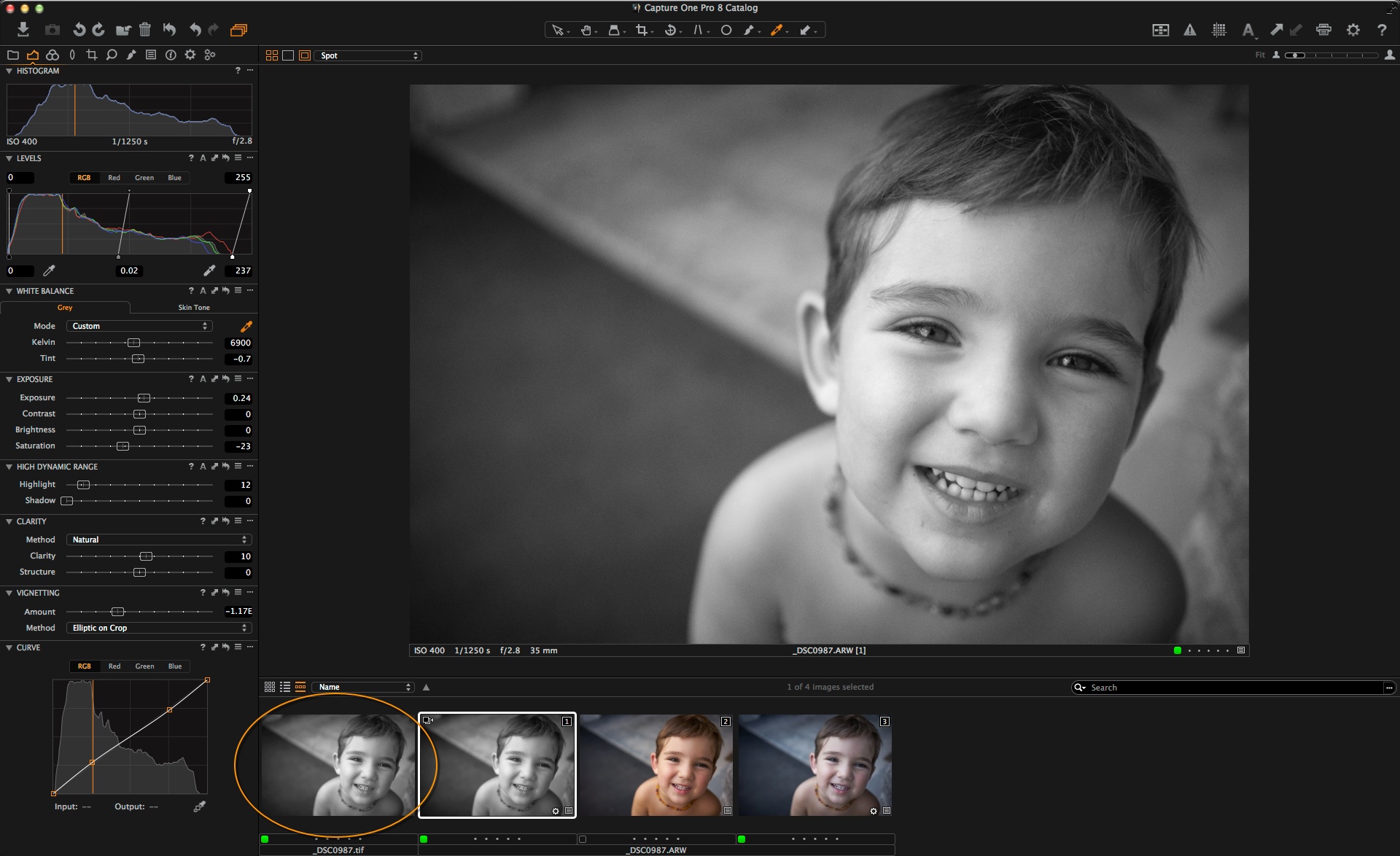 In Photoshop, I can do my quick retouch.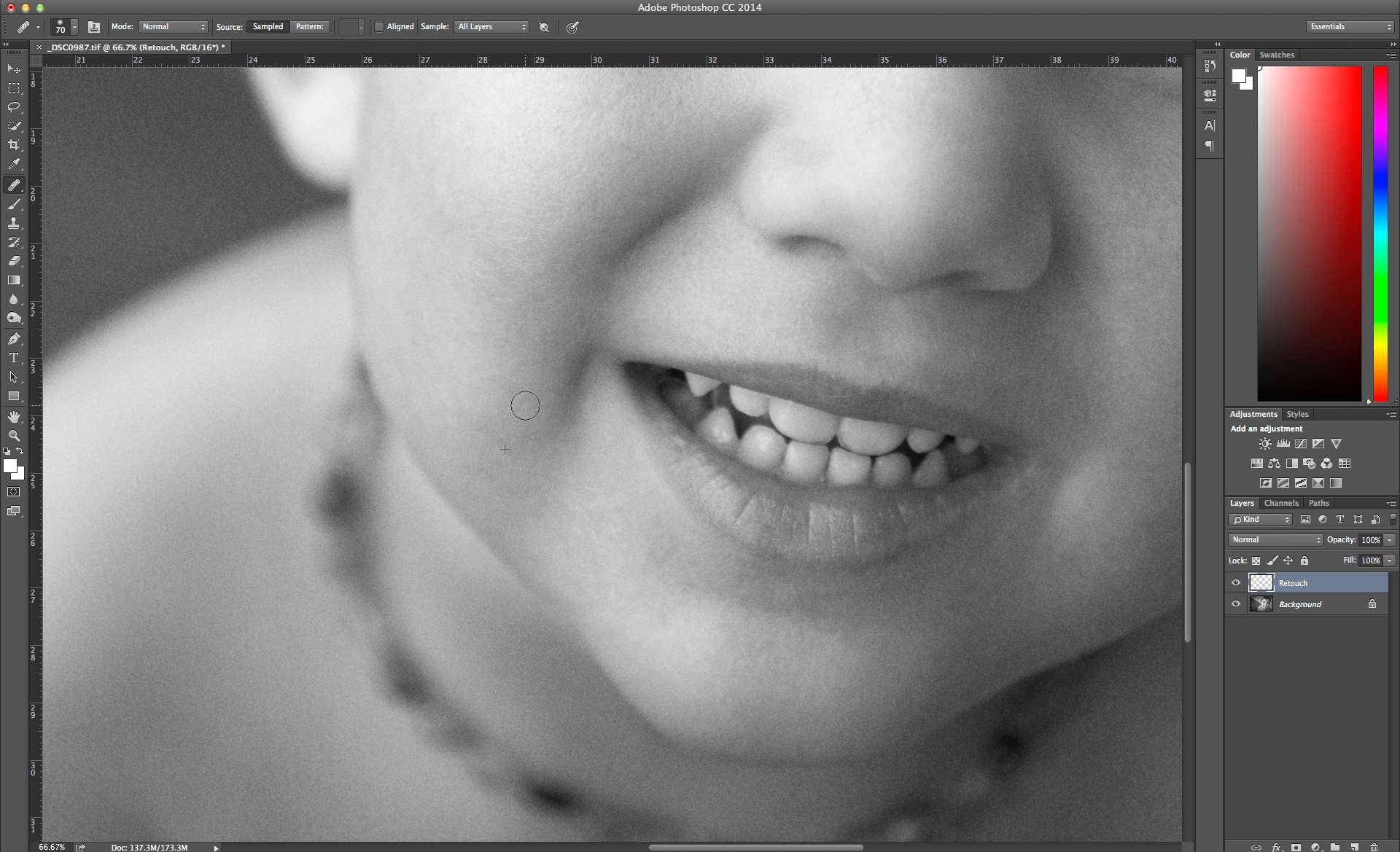 When I close my TIFF file, Capture One Pro 8 will automatically update the thumbnail. It is of course important that I save the changes.
Back in Capture One Pro 8, the thumbnail is automatically updated to reflect any changes that were made in Photoshop.
You can see the TIFF file on the left and the original RAW on the right-hand side…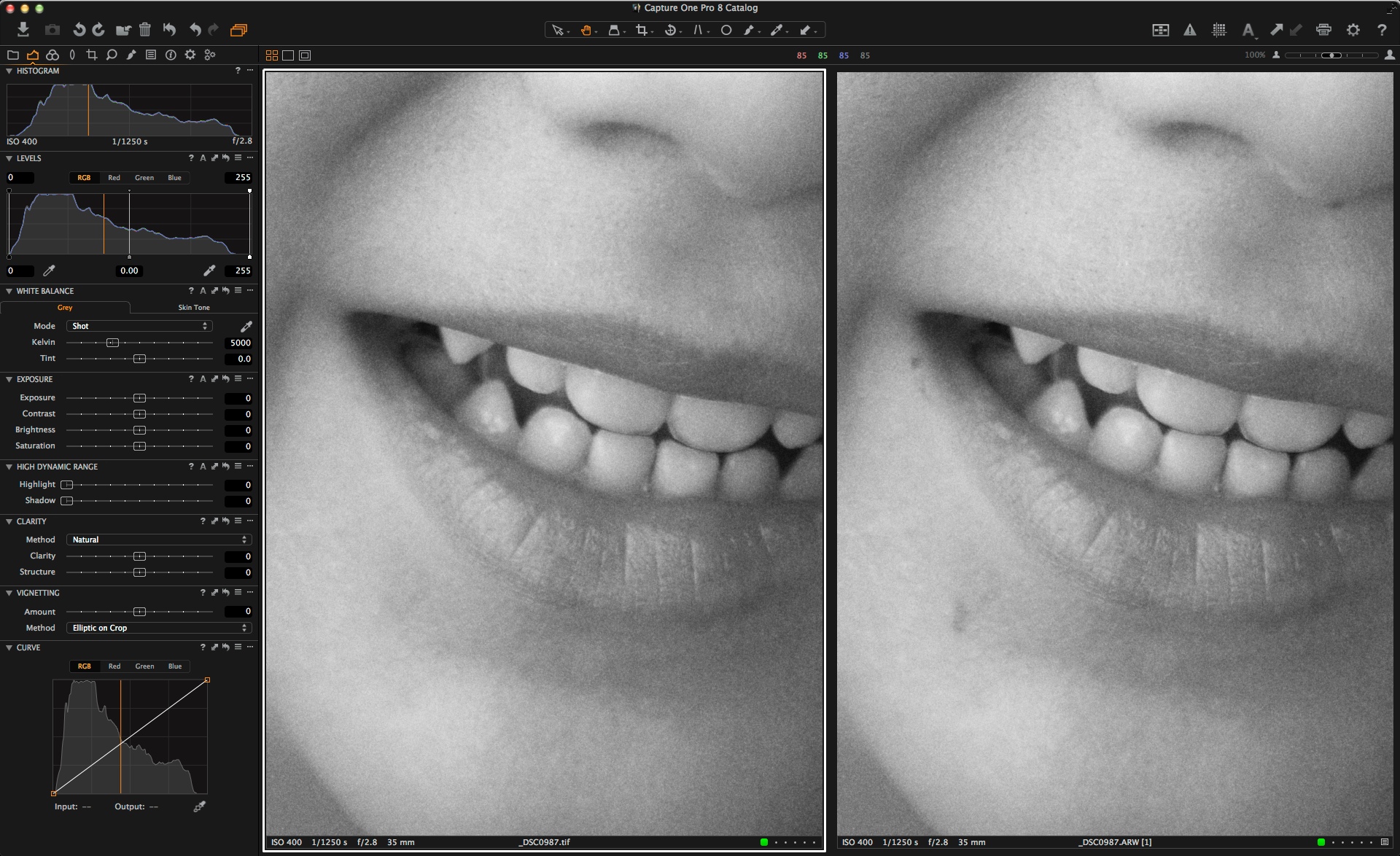 From now on we can use the 'Open With…' command on the TIFF file to make further changes to the image if we wish. Again, this will cause the thumbnail in Capture One Pro 8 to be updated.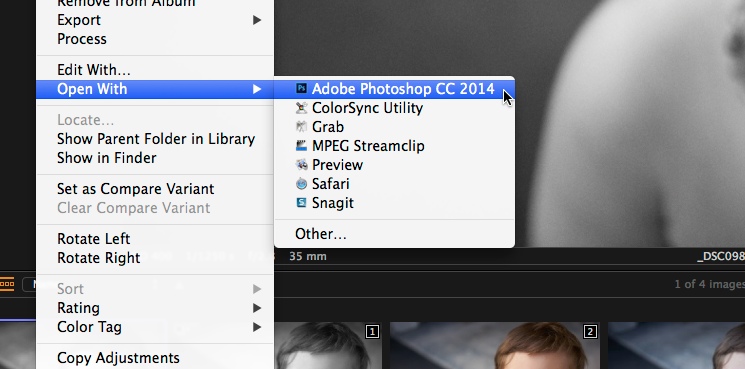 An additional benefit is that any Process Recipe you have set up in Capture One Pro 8 could also be used to repurpose the TIFF file, for example, creating a JPEG or TIFF's at different export sizes.
Best regards,
David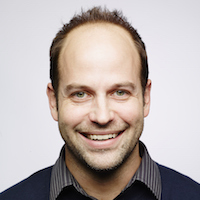 David Grover
David Grover is part of the Capture One team, bringing you help, advice and education on a variety of subjects and platforms. David can be found on most weeks delivering live Capture One Webinars or anytime on our YouTube Channel.