Josefine Amalie is a dreamer. Sensitive to the inequalities in the world, the recently graduated Danish photographer is interested in creating narratives through her work that break with what we are used to seeing.
In this latest post in our RAW Talent series, Josefine tells us about how she tries to deconstruct stereotypes and create a different reality with her photography and how Capture One helps her along the way.
Tell us a bit about yourself!
Where to start. I'm an idealist and I easily get impassioned. I have a vibrant inner life, where I often daydream and invent all sorts of stories and visualizations. I hate that we are not all equal and I often get overwhelmed by the thought of people struggling all over the world.
And for the formal part; I have served an apprenticeship for fashion photographer Rasmus Mogensen in Paris and corporate and portrait photographer Norddahl & Co in Copenhagen during my studies at NEXT CPH. Besides that, I have a bachelor's in Communication and Digital Media from Aalborg University in Copenhagen. Now, I am living in Copenhagen with my fiancé and our 1.5-year-old son.
How did you get into photography and visual storytelling?
I always saw myself as an academic, and I have never had a creative hobby. But as a young woman, I started to take interest in the fashion industry and figured out that it was the photo and the visual elements, and not the clothing, that interested me.
I started taking pictures of all kinds of things in the street – often ugly or weird stuff that wasn't photogenic at first glance. But I loved the thought that I could make it beautiful or interesting with the camera and my framing.
RELATED: RAW talent with Alexander Holmfjeld
Your work has a strong focus on empowering minorities and underrepresented communities. Why do you think it's important to give voice to these people and their stories?
As a young, white, slim, cis-gender, straight female in Denmark, I am very privileged, and I have felt represented everywhere and felt that I could do anything because I had people like me to look up to.
I think it should be like that for everyone. My story can be seen everywhere, so I think it's time to give that space to someone else.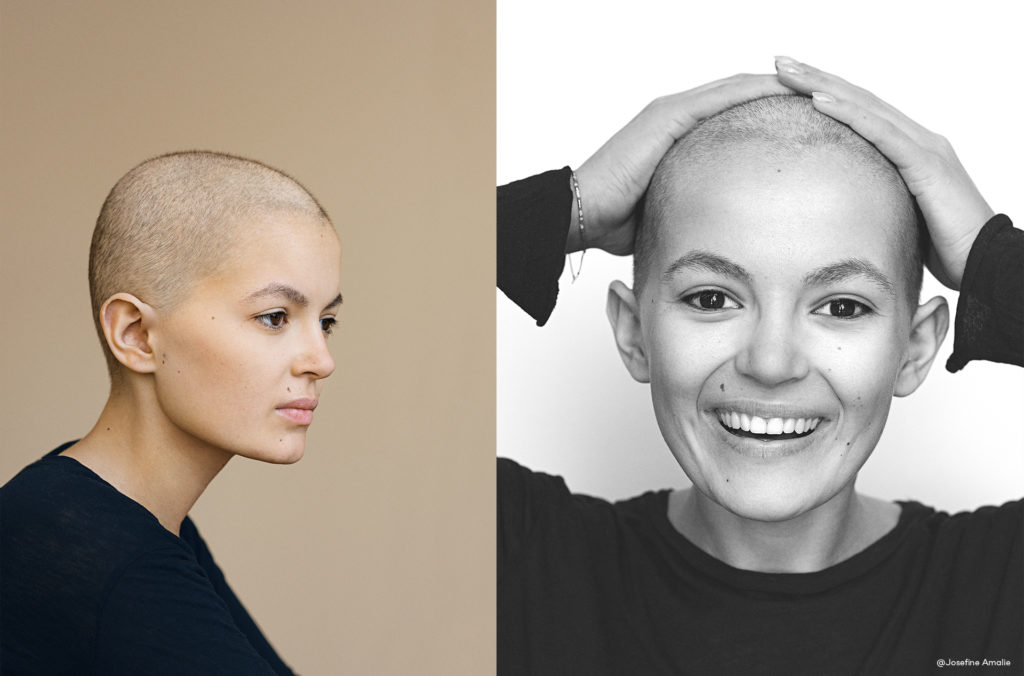 Our diversity is a huge gift for everyone, so let's embrace it and show how many different amazing people there are out there. Representation is certainly not everything, and it is not the answer to equality. But I hope that by learning about each other, hearing each other's stories, and seeing more diversity in the media, we can approach each other and hopefully get more equal opportunities over time.
Your work touches upon sensitive topics. A common thread seems to be body positivity. How do you get your subjects to look so comfortable when they're at their most vulnerable?
I try not to stage or instruct them because I think the story is more natural if the people in it take control instead of me.
I almost never work with professional models because I don't like them to be performing; they just have to be themselves, relaxed, and just be. So, I try to make a pleasant atmosphere and take the time to make them feel calm and relaxed.
Why do you think photography is a good medium to deconstruct stereotypes?
To create a narrative, you will have to make some choices; something must be selected and something else must be left out. You have to point the camera in a certain way and frame the reality. You can't include everything. In that creation lies a power that you have to be aware of and consider the consequences of.
There is so much information in a picture. Depending on what your background is and what you have experienced, it can be interpreted very differently. A lot can go wrong in communication, and I think many use stereotypes to make a clear story that is easy to decode.
The problem, as I see it, is that communication and narratives can construct our reality. So, if we only show stereotypes and the majority, we create a world where there is no room for diversity and a world where you, based on your appearance, are put into a box that might not fit you.
I also understand why a lot of people are scared to break away from stereotypes because it might steal the attention from the actual story. But again, I think that when you have the power to make narratives, you need to take that power seriously and consider the effect of your narratives and be aware of your bias. But I also believe that communication can create reality.
How/when did you first hear about Capture One and what role does it play in your creative process?
I got introduced to Capture One through my education and my apprenticeship.
Most of my creative process lies within my head. But I work with different color grading to experiment with other expressions.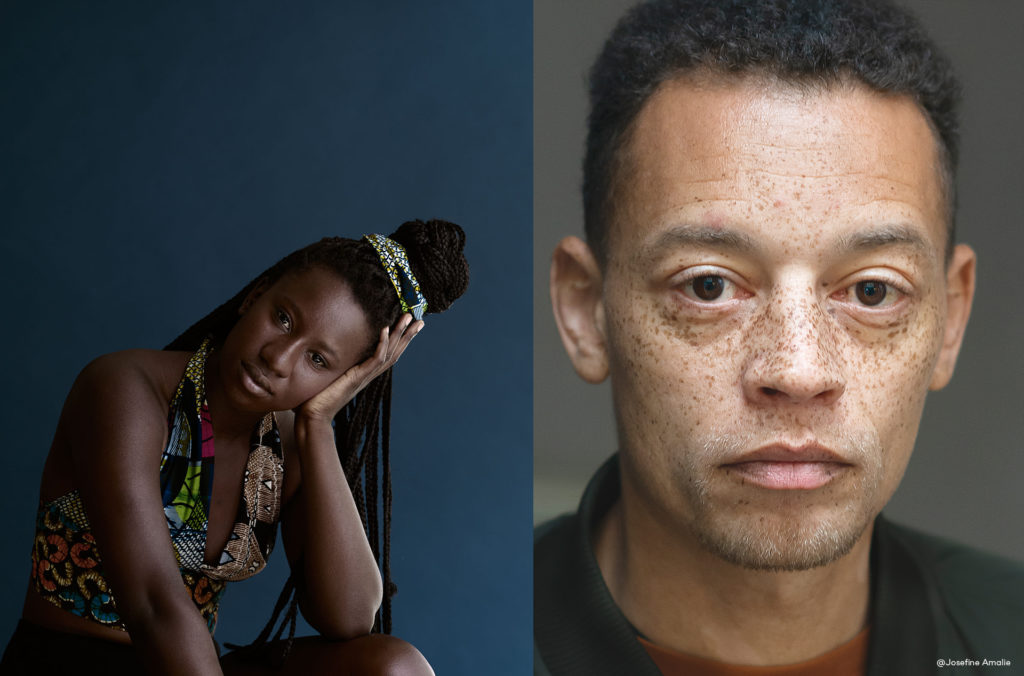 What are the aspects of Capture One you enjoy the most? How does it influence your workflow?
I use Capture One in the photo session so that I and the person I am portraying can see the pictures as we take them. It is a big help to evaluate the work through the process. Also, it is a crucial tool in making the narrative throughout selecting the photos. I think that selecting the photos is one of the most important parts of photographing because it is where you make the narrative. And Capture One Pro is my favorite tool for that.
If you have one tip to give to new Capture One users, what would that be?
Learn the basics, and don't get caught up in all the opportunities. When you learn the basics and get very good at that, then you can play with all the special features. But don't let the technology or software control your photos; practice so that you can use the technology or software to create and support your narratives.
Discover more of Josefine's work here or follow her on Instagram to see her upcoming projects. 
---
Are you new to Capture One? Try it for free here.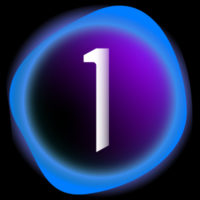 Capture One
Born out of a passion for photography, Capture One provides photographers with the tools to collaborate with clients and creatives, achieve the highest quality photograph, and bring their visions to life. Today, Capture One offers the fastest tethered shooting in the industry, an intuitive and efficient workflow, unparalleled image quality with support for over 600 camera and lens profiles, true-to-life color processing, and precise editing and collaborative tools. We are on a journey to become the most powerful ecosystem of creative and collaborative tools with workflow freedom spanning across multiple devices, letting professional photographers work from anywhere with anyone.
Follow Capture One