Capture One has a multitude of keyboard shortcuts that can facilitate fast navigation around the software. These normally perform functions that would otherwise have to be done with the mouse or by selecting menu items. Shortcut keys can be a real time saver in day to day use of the software and spending time to learn them or create your own set can be very worthwhile.
Editing keyboard shortcuts
Capture One comes with a default set of keyboard shortcuts, however, you may wish to edit these shortcuts to fit with your own familiarity of shortcut keys. This is easily achieved in the Keyboard Shortcuts editor.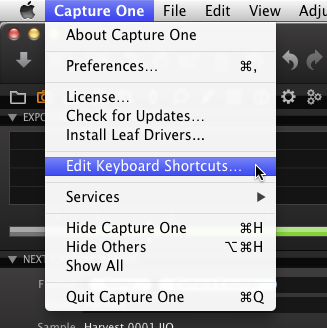 Within Capture One, go to Capture One>Edit Keyboard Shortcuts and the following menu will appear: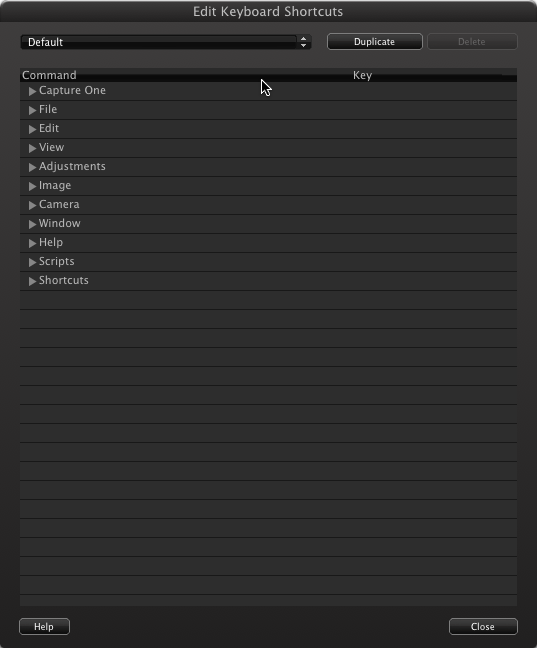 Begin by Duplicating the current set of shortcuts as the Default set cannot be edited.


Choose a name for the new Shortcut set, and now you can begin to edit the available shortcuts.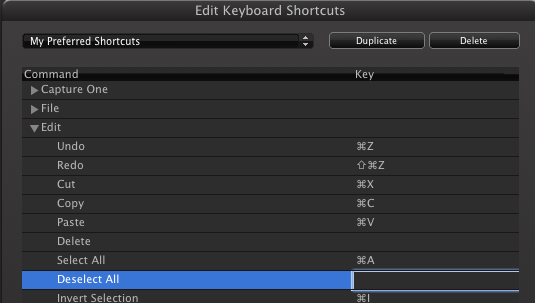 Just expand a subsection of shortcuts and double click on the shortcut you want to edit.
Then, simply press the desired keyboard shortcut. If the new shortcut is currently in use by another action, a warning is displayed at the bottom of the menu, but the selection of this new shortcut is not prevented.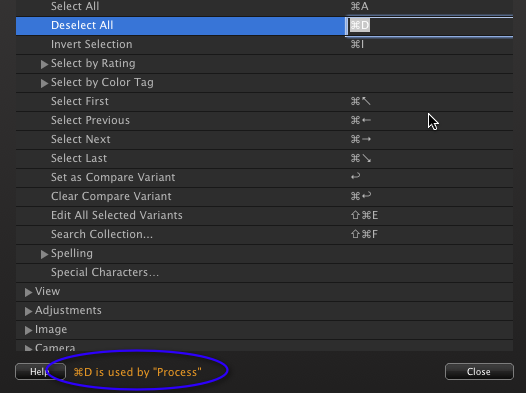 Press Enter on the keyboardto save the shortcut.
If you want to change back to the default set, simply choose Default from the drop down menu.
The Image Quality Professor
The digital pioneer, Niels V. Knudsen, is Phase One's Image Quality Professor and founder of the IQP blog. Moreover, he is responsible for breakthrough advancements in image quality both in Phase One's medium format camera systems and in Capture One Pro.