We asked Australian-born, Canda-based food photographer Rachel Korinek of Two Loves Studio to share her secrets for a smooth workflow that helps her capture appetizing scenes and create mouth-watering images for her clients. Read her step-by-step guide for a faster workflow from shoot to delivery.
As a professional food photographer, Capture One Pro has allowed me to seamlessly tether a photo shoot, edit and select as I go, followed by efficiently exporting with Export Recipes. An overview of my editing workflow is as follows:
● Tethering and syncing basic edits to each new photo.
● Selecting hero shots using star ratings.
● Editing selected images based on client needs or food stories.
● Taking images to be retouched into Photoshop as a PSD.
● Exporting files into organized folders using Export Recipes.
Let's discuss the workflow approach I take in a little more depth.
Tethering & Syncing Base Edits and Metadata.
Tethering allows still life and food photographers to make small compositional changes that are important to tell a food story. Capture One Pro also makes it very easy to synchronize edits from one image to another during a tethered shoot.
Not only does that help me visualize how I want the final images to look and if there are any changes to lighting that I need to make, but it makes the entire editing process quicker at the end of a shoot.
Selecting & Starring as I Go
Selecting images during the shoot is a great way to speed up our workflow and organize the final hero selects. As I shoot, I will be filtering images to be considered as a 'final pick'. I find that starring images with 1 or 2 stars helps me organize images I'd like to review at the end of the shoot.
I can easily jump into each filter and see the images we've selected and if anything is missing from the client's shot list or composition options.
The Editing Process for Starred Heros
All images will already have basic edits applied during tethering. From here, I'll focus on editing each hero shot based on what they need – the light I am shooting, and the type of food story I am trying to tell. The tools I use the most are:
Luma Curve, Levels, and Clarity. White Balance, Basic Color Editor, and the Advanced Color Editor.
As masks are local adjustments, I leave my masking until this stage rather than during tethering.
Once I've edited my final selects, I will move them to the 'Selects Folder' for simple jobs. Larger jobs might require more organization and can be organized into Session Favorites.
Taking Files into Photoshop for Retouching
A large majority of my images will be retouched in Photoshop. At this stage, Capture One  Pro lets me to take my image seamlessly into Photoshop for retouching. Saving the file will then bring the PSD (or TIFF file) back into Capture One Pro so I can have the retouched file stored and organized with the other hero images.
To keep a track of the retouched files, I will assign a different color tag for further organization.
Exporting Files into Custom Folders
Once final edits and retouching have been completed, it's time to export the files for the client. Clients have various needs when it comes to final files. I have set up Export Recipes for different client needs for the final file format, all being named specifically for the client and organizing them into individual folders. For example, images for Instagram can be exported to the optimal format for Instagram and saved into a separate folder. I also organize files into High Resolution, Web Resolution, and PSD files so the client can easily access each file type.
My workflow has evolved over the ten years I've been photographing. While I continually strive to perfect my RAW editing and streamline my workflow, my main goal is to save time and organize my body of work. This has freed me up to spend more time being creative both in and out of Capture One Pro. Integrating a superior RAW editor like Capture One Pro into my workflow has allowed me to evolve my work in ways that would have otherwise taken years.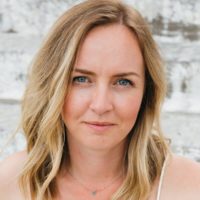 Rachel Korinek
Rachel Korinek is a professional food photographer from Australia, currently based in Vancouver, Canada. She focuses on editorial food and beverage photography and loves to evoke the beauty in real food. Rachel also teaches how to edit food photography and how to master RAW editing to bring your creative vision to life.
Follow Rachel Korinek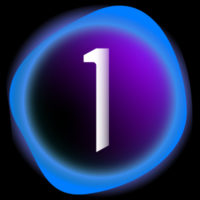 Capture One
Born out of a passion for photography, Capture One provides photographers with the tools to collaborate with clients and creatives, achieve the highest quality photograph, and bring their visions to life. Today, Capture One offers the fastest tethered shooting in the industry, an intuitive and efficient workflow, unparalleled image quality with support for over 600 camera and lens profiles, true-to-life color processing, and precise editing and collaborative tools. We are on a journey to become the most powerful ecosystem of creative and collaborative tools with workflow freedom spanning across multiple devices, letting professional photographers work from anywhere with anyone.
Follow Capture One