It's been a while since we released the 3-way Color Balance tool in Capture One 8.2, and to be honest, I am wondering how I ever coped without it! It finds its way quite often into daily adjustment of images, even if it is a small tweak here and there.
For some reason, which I have no explanation for, I am currently going through a phase of preferring more less contrast and less saturated images than I have before. No doubt I will revert to the opposite at some point, but for now I prefer subtlety to punch-in-the-face colors!
So, can the 3-way Color Balance tool still be used effectively in this situation? Of course, and I have discovered a couple of methods that work nicely.
Here is a picture of my son I shot a while ago. This is straight out of the camera, except for the square crop.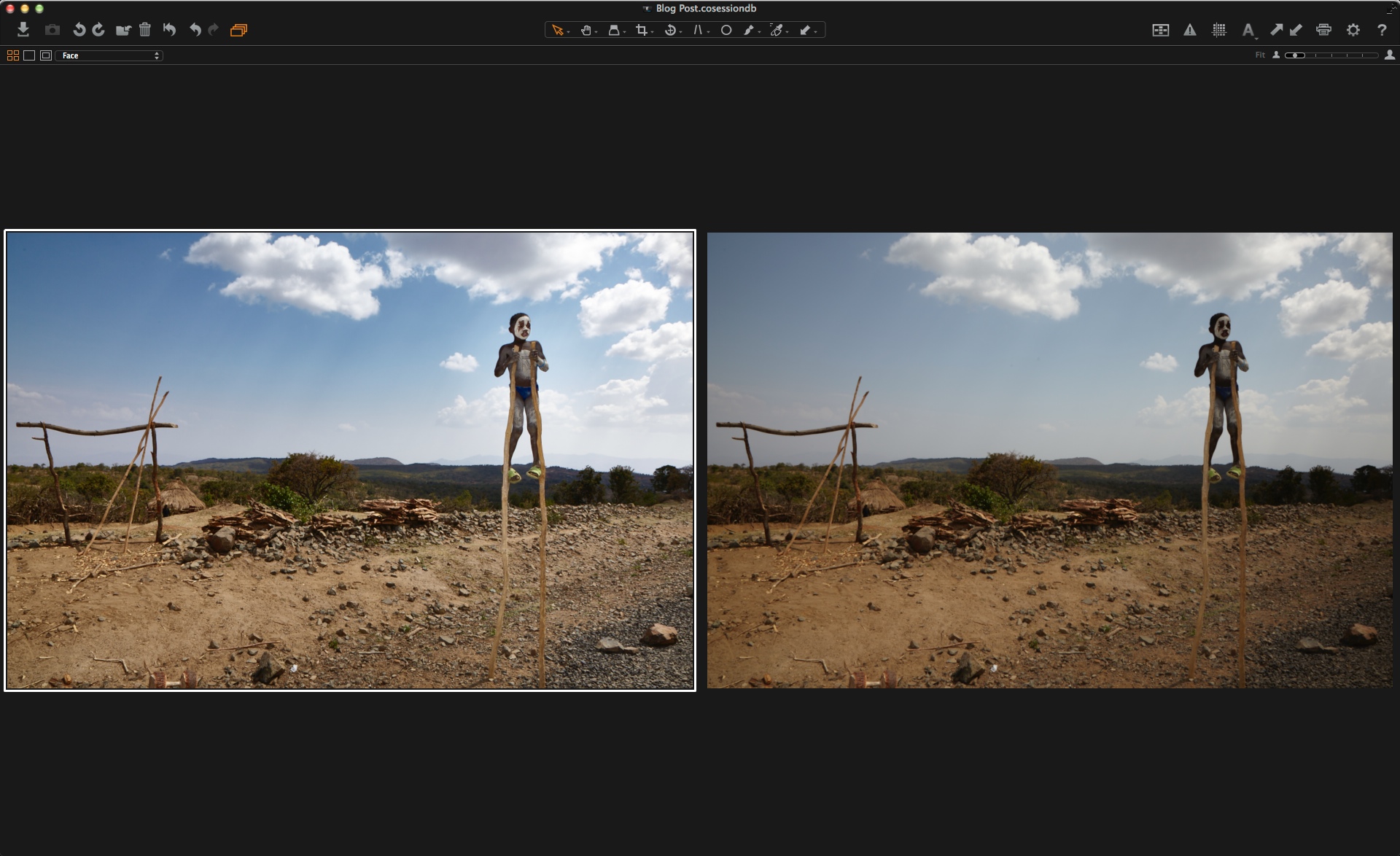 Pretty good on the-out-of-camera adjustments, in my opinion, but I always experiment with a couple of different adjustments to see if a different direction helps. I am not much of a Preset fan as quite often one Preset doesn't lend itself well to a different image, and I can work pretty fast with the tools on hand.
Looking at the histogram, exposure seems about perfec,t so right now I am not going to mess with much in the Exposure tool, except to drop the saturation down quite a way to -30 points. I have found this is a good start point before going on to the Color Balance tool in many situations. It gives a subtle but still visible effect, which I really enjoy.
You could argue there is a little bit of clipping in the shadows, but as this is in the very deepest areas (just below the ear for example), it won't achieve much to improve the end result by adjusting the Shadow slider in the HDR tool.
Now, the only thing this has achieved so far is to make everything look a bit dull (see below).
Next step is to then to move to the 3-way Color Balance tool and see what we can do here. I haven't done much but it is enough to cool the shadows (which I like) and add a bit of warmth back into the midtones so the skin tone is improved. Remember, the further you move the selection towards the edge of the circle, the greater the saturation. I have also played around with the lightness of each of the tones by pulling the right-hand slider up a little in each case.
If you want more fine control in the 3-way Color Balance tool, don't forget you can drag it out of the tool tab and enlarge it, like I have done above. Can we do anything else? Sometimes I go back to the Levels tool and play around with the midtone slider to see if I prefer a lower contrast effect (which I did in this case) and nine times out of ten apply some kind of positive or negative vignette.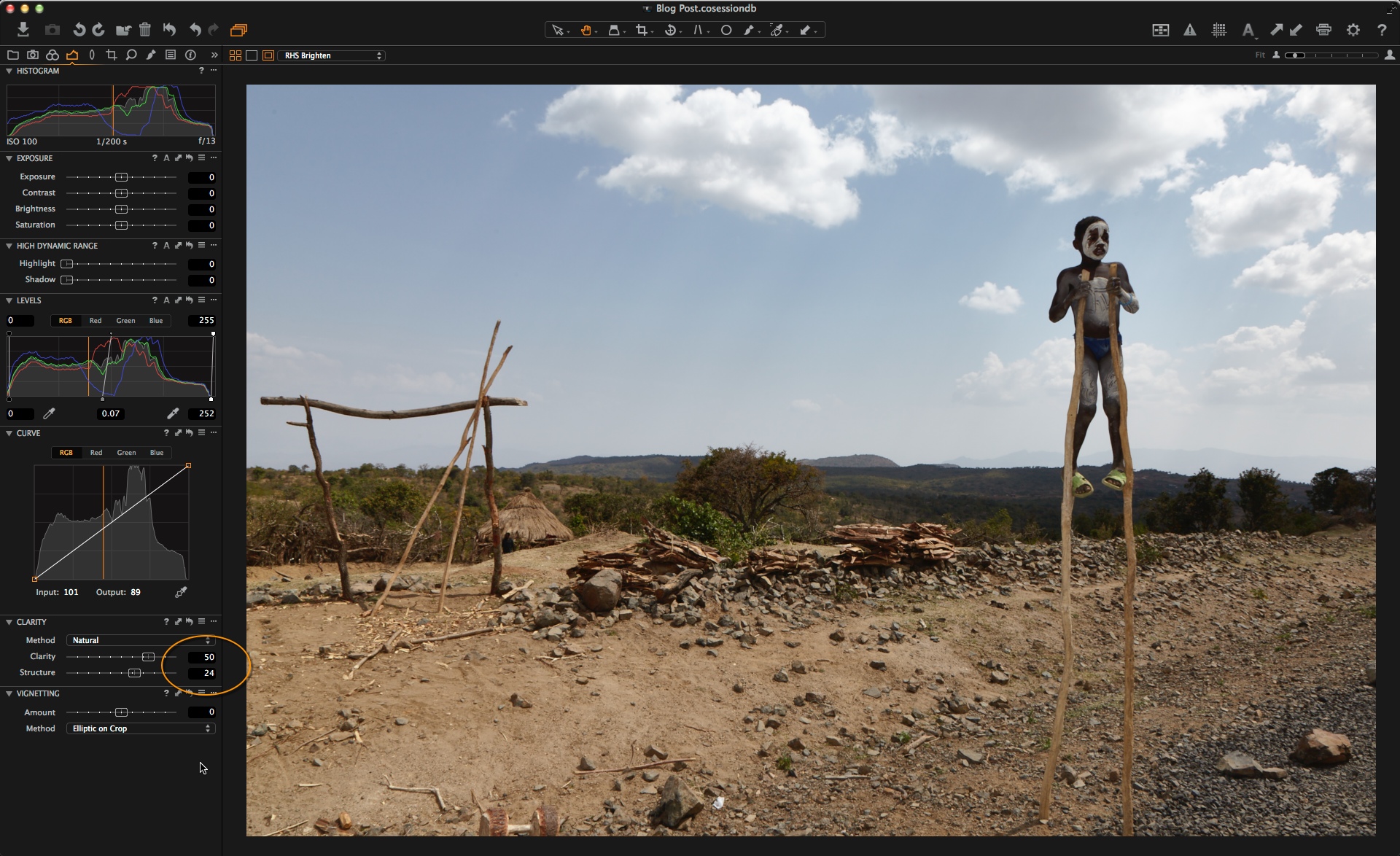 Let's put the adjusted image up, alongside the original.
The last thing to do is some minor spotting work. I really must remember to clean his face before taking a picture.
Don't forget that even in a Black and White image the Color Balance tool is useful. The Lightness sliders will still come into play and even changing the saturation of a given color selection has an effect.
Here are just four examples from one image:
There is no harm in trial and experimentation! After all, the end result is the key.
Finally, here is another example. I have put the tools used on the left-hand side so you can see the process. The Local Adjustments are simply selective areas to lighten and darken the image where I see fit.
If you want more in-depth instruction on the 3-way Color Balance tool, don't forget to visit the earlier blog posts on that subject:
Color control like never before
Best regards,
David