With Capture One, you have the unique option of moving your image folders including all necessary information to other computers.
If you only want to move a single file to another computer, you have a simpler possibility which is to use Capture One's .EIP file format. The .EIP file format packs your original RAW file with all necessary settings files including LCC files and custom ICC profiles into one file.
The .EIP file format doesn't change your RAW files; it simply uses standardized zipping technology to pack all needed components into one file: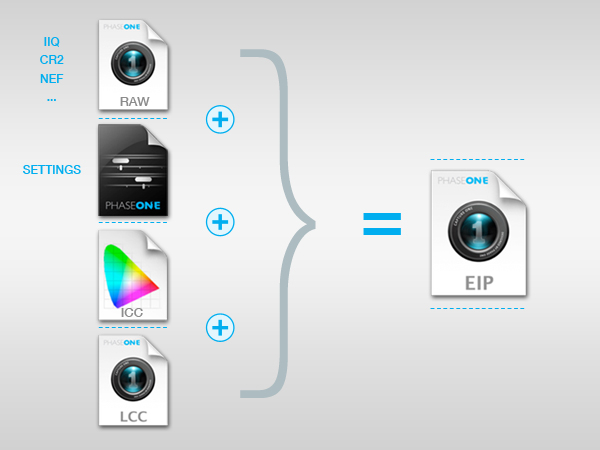 The possibility of moving just a few selected images including all necessary components to another computer can be a great advantage in your workflow.  Many photographers use laptops for shooting tethered with their camera and they often do a few adjustments upfront directly at the laptop. When they have selected the images they want to continue working with, they move them to a desktop computer with a high quality monitor.
Even though Capture One can use the .EIP format directly during import or capture, I always keep my files in the manufacturer's RAW format until I need to move them. Then I just pack the images into the .EIP file format.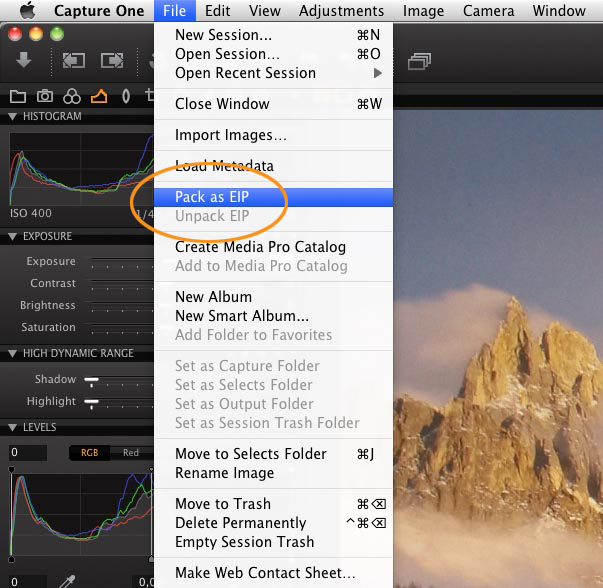 From the file menu, you can select the "Pack as EIP" to pack your RAW file including all necessary settings files into one single .EIP file.
After moving the .EIP file to another computer, you can simply use Capture One and browse to the location of the .EIP file. Capture One will display it with the identical settings as on the laptop where it was originally generated. You can keep the image file in the .EIP format or, if you want to see the original file format of the camera, you can simply unpack the .EIP file with Capture One. During the unpacking, all the needed components are installed correctly in Capture One.
The Image Quality Professor
The digital pioneer, Niels V. Knudsen, is Phase One's Image Quality Professor and founder of the IQP blog. Moreover, he is responsible for breakthrough advancements in image quality both in Phase One's medium format camera systems and in Capture One Pro.