Working with big-name brands and magazines like ELLE, The New Yorker, Mastercard, and Schwarzkopf, delivering high quality edits with speed is important to professional retoucher Jan Wischermann. With years of experience, he has perfected his workflow to be as efficient as possible while maintaining full control over every element of the images he works on.
Here are five features in Capture One Pro that he can't live without – or at least work without.
1. Your favorite tools at your fingertips with Custom Tool Tabs
Don't waste any time looking for the right tools. In Capture One Pro you can create Custom Tool Tab to have all your favorite tools just one click away.
This is Jan's first tip for a more efficient workflow. In his workspace, Jan has set up different Custom Tool Tabs for when he is on a shoot, when he is doing image selection, and when he is retouching.
"For instance, if I am on a shoot, I put things in the Custom Tool Tab that I use the most while shooting, like the Live View, White Balance, and the folder structure. Then I know where to put things and I don't have to switch between tabs," explains Jan.
"I found that this saves me a lot of time since I don't have to move my pen very much. I can just stay in one place and have it all there. It is these tiny little seconds that count."
2. The power of Layers
"My focus when retouching is to have complete control over every part of the image. If I don't have that, I am limited in my options and can't really deliver the result that I have in mind," says Jan.
"When it comes to the power of layers, you can have full control over colors and grading."
Working on layers in Capture One Pro means that Jan can target his adjustments to specific areas of an image without touching others and easily evaluate the different edits he has made to the image.
"When I have introduced a grade, I can check the layer and see that it has made some quite dramatic changes to the image."
Find out how you can make the most of Capture One's layering capabilities.
3. Mask work makes the dream work
As an extension of working with layers, taking full advantage of the mask feature is what gives Jan command over each element.
"Sometimes you work on fabrics and need to have a precise color. If you want to add a grading to the image, but don't want the color of the clothes to be affected too much, you can take it out of the mask, or you can work with the opacity overall and get a more subtle grade."
Working with Masks, Jan is able to isolate the background, the sky, props, or even skin to do detailed work on each element.
4. Guide the viewer's eye with Style Brushes
According to Jan, Style Brushes have become an essential part of his workflow.
The built-in Style Brushes that come ready to use when you download Capture One Pro let you quickly make detailed adjustments to light and color or make specialized enhancements to things like teeth, irises, or the sky.
"I love the dodge and burn because it allows me to paint with light and be in control of the elements," Jan admits. "It can be for shaping the light in the overall image or for minor details very close on the skin. With light, you can really guide the viewer's eye."
Every time you use a Style Brush, Capture One Pro automatically creates a new layer with the name of the brush you are using. This means that you can easily add or remove adjustments if you are not happy with how the image is looking.
"I suggest trying them to find the ones that improve your workflow," advises Jan.
Watch this quick guide to get started with Style Brushes in Capture One Pro.
5. Create your own Style library
Just like with Style Brushes, there are built-in Styles and Presets in Capture One Pro to help you quickly get to a good starting point when editing your images.
Capture One Pro also offers the opportunity to create your own Styles and save them in a Style Library. Whether you want to recreate a look from a previous project or create a master edit to apply across a series of images, you can save your edits as a Style to be used again and again.
"I have a lot of Styles from all kinds of different editorials I have done in the past that I can use to apply to the image and have a starting point," says Jan and adds that he also likes to share and exchange his Styles with other retouchers and photographers.
"I often like to browse through this to get some inspiration and it saves a lot of time when you do similar shoots."
Try out Jan's tips or find more tutorials and inspiration to improve your workflow on the Capture One Learning Hub.
New to Capture One? Get a free 30-day trial here.
---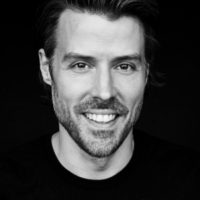 Jan Wischermann
Jan is a beauty, hair & commercial retouch expert based in Düsseldorf, Germany. Having worked as an art director for many years, he later chose to follow his passion for retouching and soon transitioned into working as a full time pro retoucher. With almost 20 years working in the creative industry, Jan remains committed to providing high-end results to well-known international advertising agencies, photographers and magazines. Jan strongly believes that radical collaboration is critical to delivering the best possible results to his clients.
Follow Jan Wischermann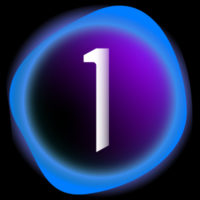 Capture One
Born out of a passion for photography, Capture One provides photographers with the tools to collaborate with clients and creatives, achieve the highest quality photograph, and bring their visions to life. Today, Capture One offers the fastest tethered shooting in the industry, an intuitive and efficient workflow, unparalleled image quality with support for over 600 camera and lens profiles, true-to-life color processing, and precise editing and collaborative tools. We are on a journey to become the most powerful ecosystem of creative and collaborative tools with workflow freedom spanning across multiple devices, letting professional photographers work from anywhere with anyone.
Follow Capture One