As a woman photographer, women have been major subjects in my photography throughout the years.  Ever since I picked up the camera for the first time, I have been drawn to the subtlety and softness of femininity. I'm fascinated by the duality of fragility and inner strength of females – it's so complex and yet can be portrayed in such a powerful and simplistic way.
You don't need a lot of resources to get started. When I first started photography, I used to get my friends to model for me. We would go to a charity shop to pick out some 'fancy-looking' dresses and take simple portraits in the woods and parks or in front of a random house in the neighborhood. It was an after-school activity and how I bonded with my friends.
I've always considered the garments to be an important element of a photograph, either with bright colors and voluminous, flowy dresses that dominate the composition or complementary pieces which add more depth to the image. It shaped my future engagement with fashion photography.
Experimentation is key
Professional models entered the picture after I moved to London, when I started focusing on fashion photography. Taking inspiration from artists like Tim Walker, Horst P. Horst and Vivianne Sassene as well as from renaissance paintings, I became intrigued by body forms and postures. I was only shooting with women models back then, and every time I went to a shoot, I would show the pose references to the models, pushing to experiment with twisted and unusual poses. Quite often in post-production, I would play around with rotating and cropping the images to make the perspective more interesting.
How Capture One helped shape my professional career
Around three years ago, Capture One was recommended to me by a client. I'm not a technology person and was not particularly keen to take on any unfamiliar software, but I knew that tethered shooting – which means shooting directly into your computer for live preview – is a critical skill for a fashion photographer. I decided to give Capture One Pro a shot because it has the fastest and most reliable tethered capture.
I was already familiar with Lightroom and Photoshop, so it was easy to switch to Capture One Pro. I quickly became dependent on the photo editing software – Capture One Pro is basically a necessity when it comes to commercial shoots. With tethering, the clients get to see what's happening in each image and a stylist can touch up the clothes when needed, while the make-up artist and hair stylist can check the model's close-up without interrupting the shoot.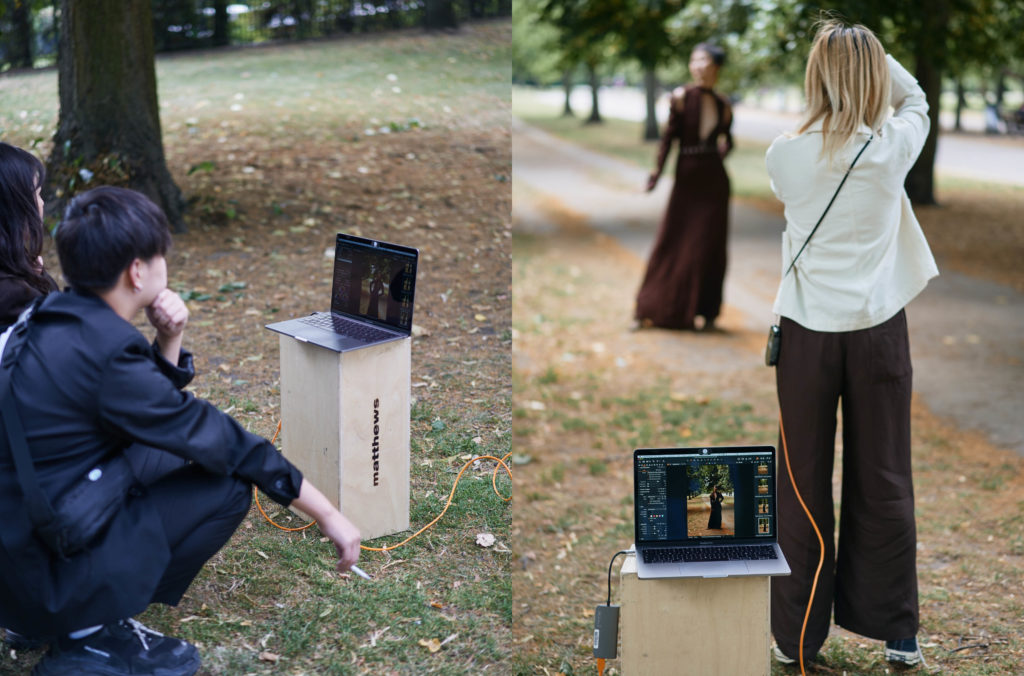 Tethering eases pressure from photographers who usually take the most responsibility for the final result. It's a bridge to build trust and communication in the teams. The workflow became so much easier when the teams can see every detail in the image and adjust accordingly to get the shots faster.   Although I shoot most editorial work with analog camera, I always tether in Capture One using my digital camera so the team can see live previews.
Back to my roots
However, shooting fashion intensely can sometimes be quite draining. Back-and-forth emails, chasing up invoices, tight schedules and different requests from clients. I found my passion slowly fading away and at that point, I decided to take a step back and create something personal just for me.
Because of moving around, I have always lacked a sense of belonging – and a lot of my friends feel the same way. I reached out to a few Chinese girls that I know and share similarities with and asked them to be models for a new project.
The result is "In Between" – an on-going personal project that engages with individual Chinese girls who have similar cultural backgrounds to me, who also came to London before adulthood, and who live and grow here while figuring out life and learning to become a part of the society.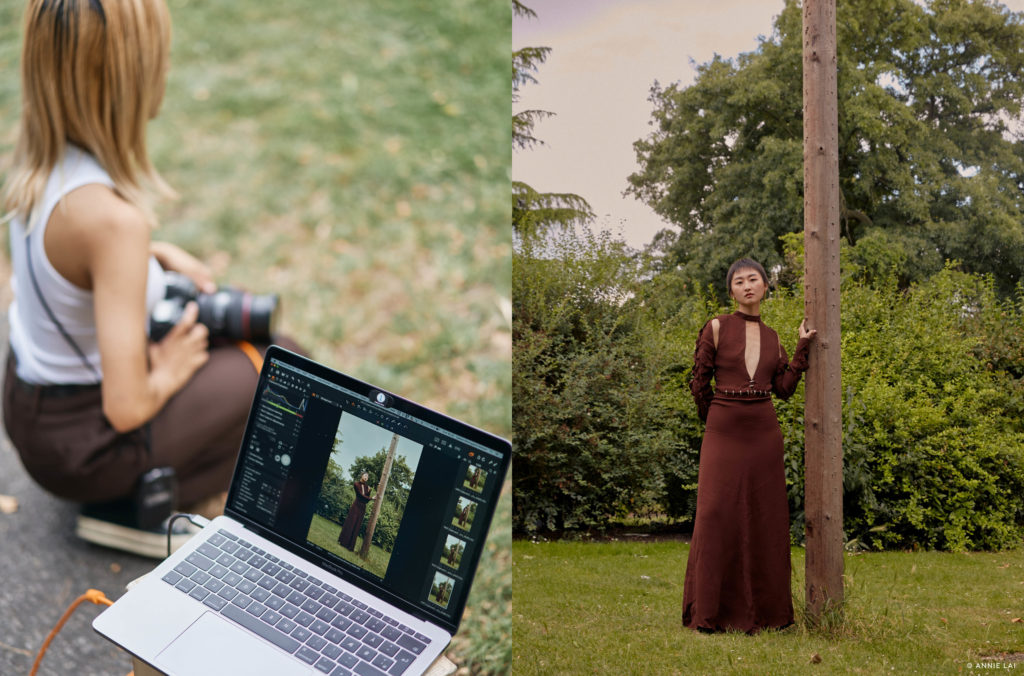 I photographed each girl in their London home, revealing their personality through the domestic surroundings. It's the sanctuary where they feel most relaxed and intimate. By exploring the notion of beauty and femininity outside of stereotypes, I wanted to depict these girls with a natural and candid approach.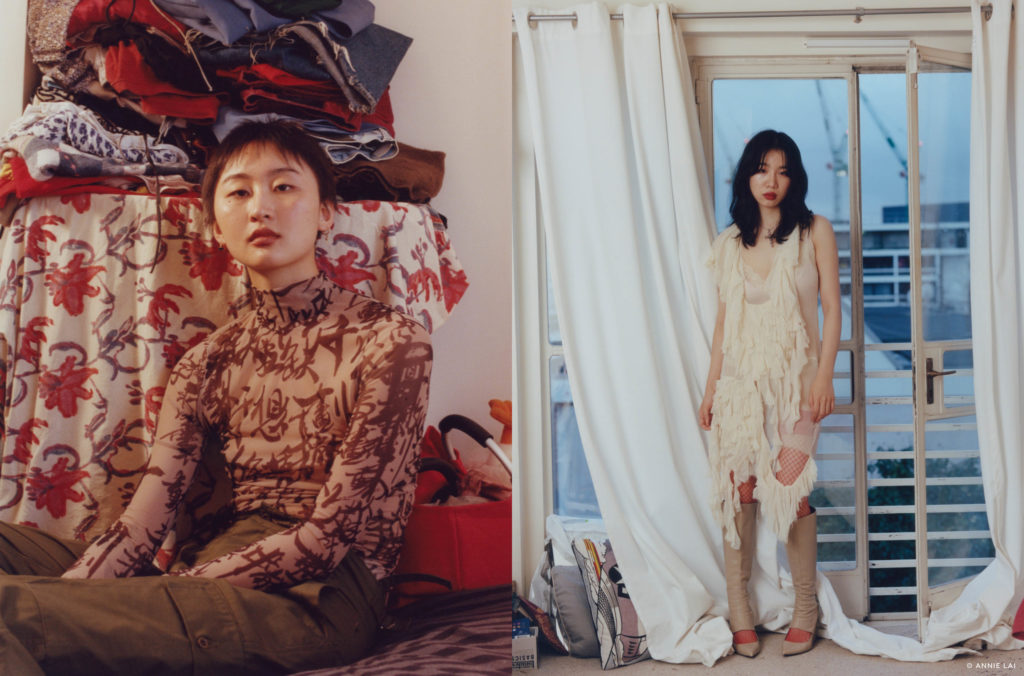 A photographer friend once told me that 'she wants to give her images longer lives' in this fast-paced digital era. We open Instagram and see hundreds of pictures every day. But how many of them will we remember and why can we remember them? I was really nervous to show the images to the girls I photographed, as I was unsure whether they would be seen as valuable without all the glossy, high-end fashion pieces and professional studio teams.
After seeing that the girls were genuinely thrilled about the images and how they are portrayed through my lens, I was filled with such inexplicable happiness. It motivates me to keep going on my professional path.
If you don't already have Capture One, download a 30 day trial and try it out.
Eager to learn? Access webinars, tutorials and expert help in the Learning Hub – completely free.
Annie Lai
Annie Lai is a Chinese fashion photographer based in London, UK. Coming from a mixed cultural background, her work integrates eastern and western aesthetics. Her photography celebrates the art of subtlety with an eye for fleeting, unique moments. Annie's work appears in publications such as Vogue, Harper's Bazaar and New York Times Travel and clients have included Mulberry, Uniqlo, Charles & Keith, Mr. Porter, and the British Fashion Council.
Follow Annie Lai