Take your tethered setup on the go with Capture One for iPad. Now you can shoot your images directly into the iPad app tethered or wirelessly, letting you take your work wherever you want.
For travel and food photographer Ulf Svane having a simple and light setup is key when on the job for publications like National Geographic, Conde Nast Traveller, or Bloomberg. Especially when he is moving in-between locations. Join the Danish photographer around Copenhagen as he tests out the new tethering capabilities of Capture One for iPad to see what it does to his workflow.
Download Capture One for iPad to see how it can elevate the way you work
---
About tethering to Capture One for iPad
The professional choice on the go
Capture One Pro has long been the industry standard for fast and reliable capture directly from your camera to your computer. However, bringing along a laptop if you are shooting outside of a studio is not always practical.
With the new tethering capabilities in Capture One for iPad, you can travel lighter, move around easier, and collaborate better while still making sure you get the perfect shots.
By tethering to your iPad, you can instantly review your images in Capture One on a bigger screen. See the images in full resolution and check the focus, composition, or styling and make sure to get the image you want every time.

Collaborate better on location
Even on shoots where a full tethering setup isn't possible or convenient, you may still have clients, art directors, stylists, or subjects who need to review the photos to make sure they get the results they want.
With a lighter and more portable tethering setup on the iPad, your collaborators can keep an eye on the photos while you shoot and give you the space you need to do your thing.
Whether you are shooting wirelessly or tethered with a cable, giving your collaborators the chance to see your photos on a larger screen lets them be involved in the shoot and come with immediate feedback so that you can make corrections on the spot.
Deliver faster in time-sensitive jobs
Time is of the essence for many photographers when it comes to meeting client expectations. Save time and deliver your work quickly by shooting tethered to Capture One for iPad on those time sensitive jobs. With the images already in the app, you can make your selections, edits, and export to your client without sitting down at a computer.
RELATED: Learn how wedding photographer Alessandro Galatoli delivers quicker with Capture One for iPad

Wireless or cabled tethering?
Capture One for iPad now also supports wireless tethering for a number of cameras, letting you be even more flexible on your photoshoots. Get to those difficult spots and capture the perfect framing without worrying about your tethering cable holding you back, tripping you up, or disconnecting.
See which cameras are supported for wireless tethering to Capture One for iPad
---
Learn how to use tethering in Capture One for iPad here
Download Capture One for iPad to see how it can elevate the way you work
---
---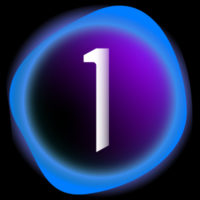 Capture One
Born out of a passion for photography, Capture One provides photographers with the tools to collaborate with clients and creatives, achieve the highest quality photograph, and bring their visions to life. Today, Capture One offers the fastest tethered shooting in the industry, an intuitive and efficient workflow, unparalleled image quality with support for over 600 camera and lens profiles, true-to-life color processing, and precise editing and collaborative tools. We are on a journey to become the most powerful ecosystem of creative and collaborative tools with workflow freedom spanning across multiple devices, letting professional photographers work from anywhere with anyone.
Follow Capture One