Naturally, Capture One 7 has a Saturation slider to control this amount and it can be found in the Exposure Tool.

In Capture One 7, when adding a positive value to the Saturation slider, the amount of saturation increase is applied in a non-linear way. This means that areas of the image that are relatively saturated have less of an increase compared to those that do not.
The benefit of this implementation is that it prevents the "over-cooking" of images, which results in an overly saturated and unnatural look.
When applying negative saturation, the effect is actually applied in a linear way, effecting all colors by the same amount.
Examples
In the following image we have plenty of saturation in some areas of the image, even with the Saturation slider set to zero. Take a look at the RGB values for both of the areas.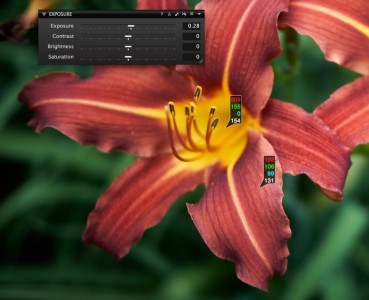 Now, if I increase the Saturation slider to +20, let's see what happens to those same values.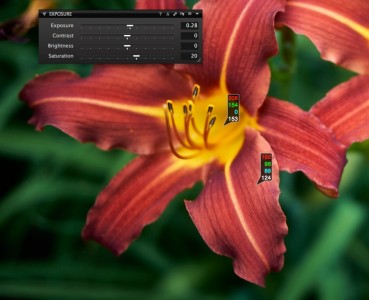 Notice that the already saturated central part of the flower doesn't change much in terms of the RGB values, but the outer leaf, which was less saturated, has had a greater increase.
If we apply a negative value to the slider, all saturation ranges are affected the same.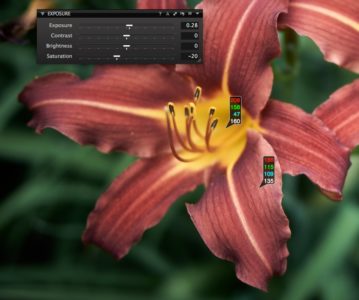 I hope you can see that the Saturation slider is more than just a simple 'Add' or 'Remove' tool and that it is yet another one of Capture One's sophisticated tools.
Best regards,
David