I hope that you had a fantastic New Year's Eve. I know, I sure did………..ehmm!
Time has come to move forward and look at 2014.
This special "day-after-professor-tip" will help you remove the red eyes from yesterday's images. However, what you did last night Capture One Pro 7 cannot change!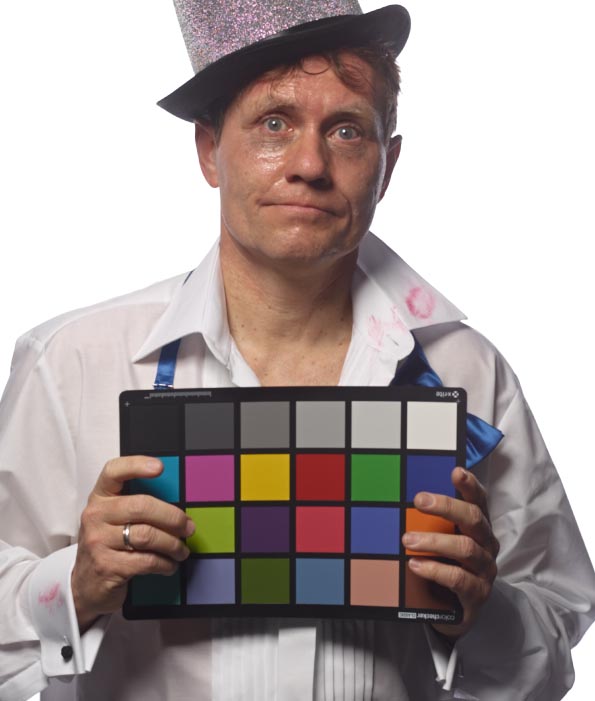 Removing the lipstick mark
To do this I will make a Local Adjustments layer and use the Color Editor in
Capture One Pro 7.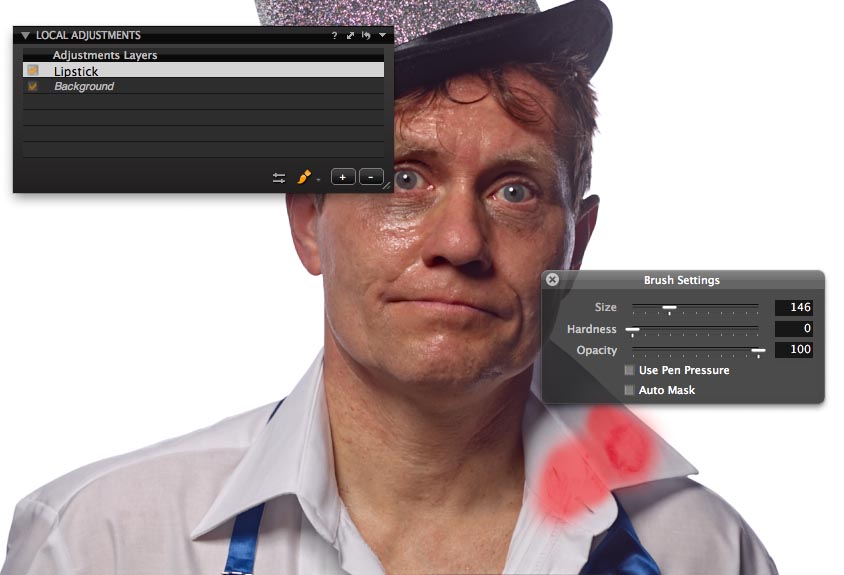 I use a rather small brush with hardness set to 0 to ensure a smooth blend into the background layer.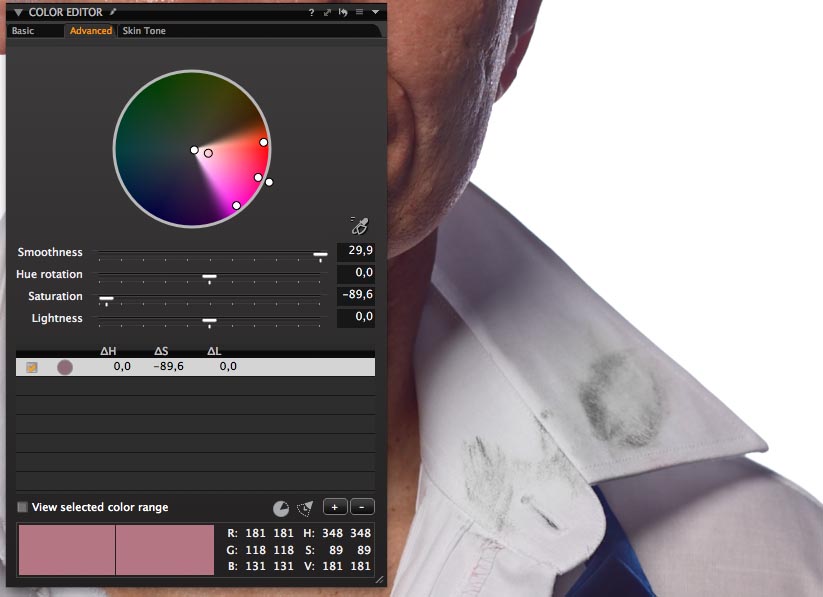 With the Color Picker in the Advanced Color Editor Tool I pick the red color of the lipstick. As the shirt is almost white I can then just reduce the saturation of the picked color. This leaves the lipstick mark as a dark mark.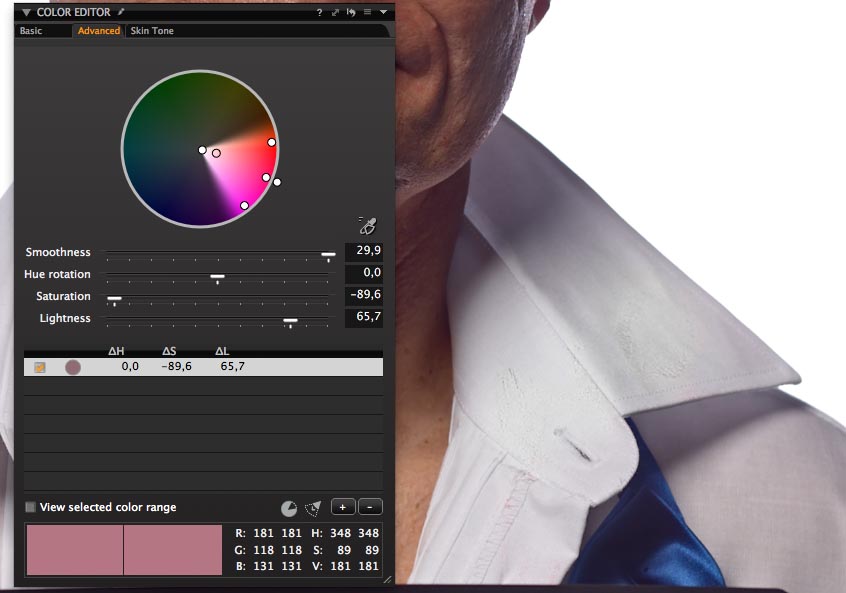 By adjusting the lightness slider I am able to find a level where the previously dark lipstick mark now gets the same lightness as the shirt and the lipstick marks are perfectly removed.
Fixing the red eyes
Here I will also use a Local Adjustments layer. But this time I need to make a more precise mask of the white part of the eyes. I use a small brush with the hardness set to 95 and I carefully draw a mask for the white part.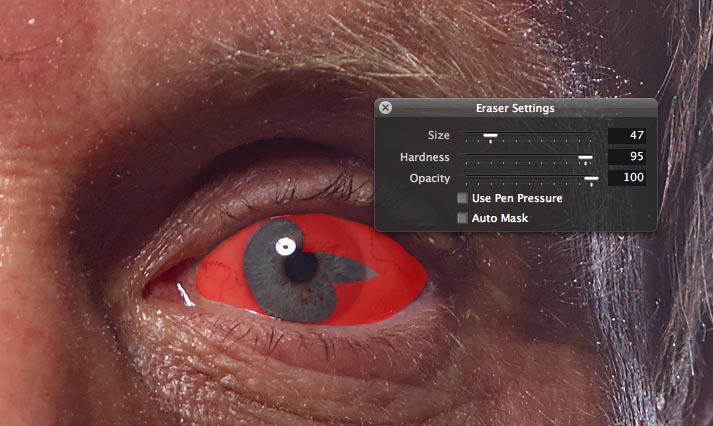 When drawing the mask I do not pay attention to the colored part of the eye, as I use the Eraser Mask Cursor Tool to clear that part afterwards.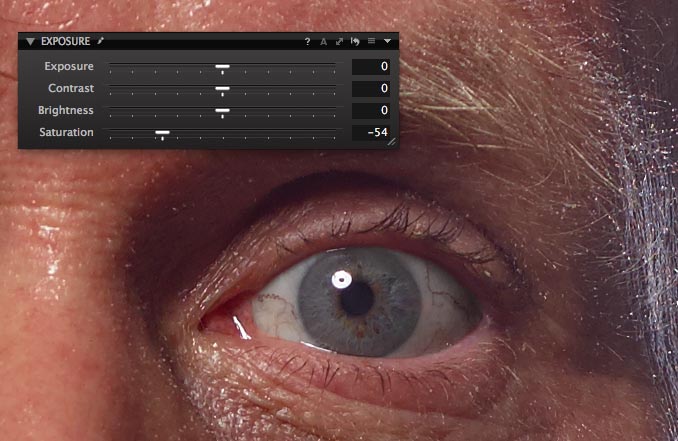 By reducing the saturation in the Exposure Tool for the selected Eye mask, I can now minimize the effect of the reddish-looking eyes.
Fixing the skin tones
I will also try to fix the dark shadows under the eyes. To do this I create another Local Adjustments mask with hardness set to 0 and as big a brush as possible while still being able to select the dark shadows under the eyes.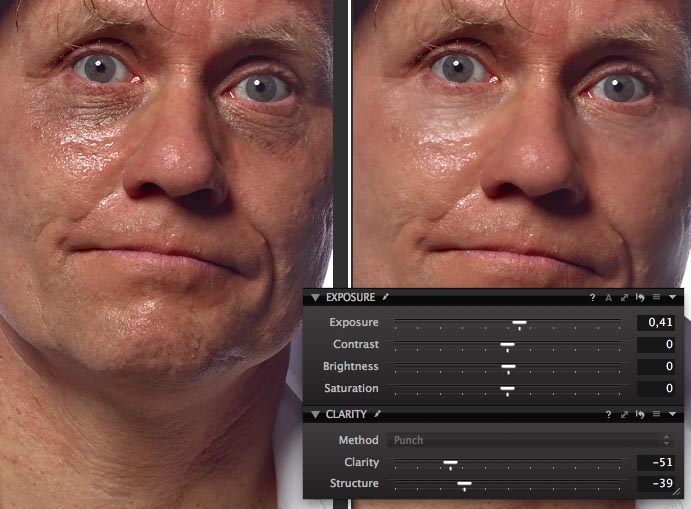 I use a simple Exposure to brighten up the shadows under the eyes. I combine this with a bit of negative Clarity. The negative Clarity removes the darkness from the shadows of the wrinkles.
Finally I make a rough mask for the cheeks and add some negative Clarity. By doing this the two latest masks blend more natural together and leave the skin looking a bit cleaner and softer.
Well it made a big change. Maybe a good shower is in order now.
All the best,
Niels
The Image Quality Professor
The digital pioneer, Niels V. Knudsen, is Phase One's Image Quality Professor and founder of the IQP blog. Moreover, he is responsible for breakthrough advancements in image quality both in Phase One's medium format camera systems and in Capture One Pro.