The Spot Removal Tool in Capture One Pro 7 removes two different kinds of 'spots' you may see on your images. There are dust spots that are present on the camera sensor itself and spots or blemishes on the image subject – for example skin blemishes.
Capture One Pro 7 is able to remove both of these with the Spot Removal Tool. By default it can be found in the Details tool tab.

You can select between spot or dust removal.

Multiple spot removal points can be placed on the image and they can be a range of different sizes and not limited to just Spot or Dust removal.
Example – Spot Removal
This image has a number of spots around the nose and mouth, which we can clearly see if we enlarge a little.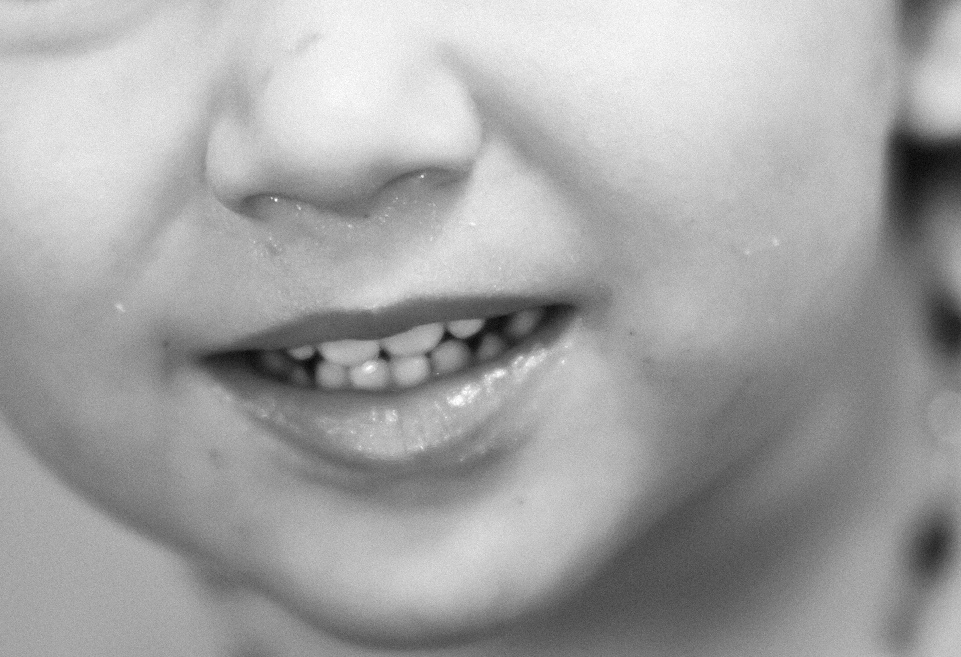 One possibility would be to export the image to Photoshop and use the clone or healing brush to remove the spots. However, that involves an extra step, which will take additional time.
To remove spots in Capture One Pro 7, first select the 'Remove Spot' Cursor Tool. It can be selected in the Spot Removal Tool itself or from the Cursor Toolbar.

The 'Type' menu selects between removing a 'Spot' (Blemish on the image itself) or 'Dust' (Dust on the camera's sensor). The algorithms we use to detect and remove the dust are quite different for each type, so it is important you choose the correct one. You can choose this before clicking on the spot to remove or afterwards, so don't worry if you initially choose the wrong option.
Adjust the radius of the spot removal tool, by dragging the 'Radius' slider to the left or right.  Try to aim for a spot removal tool size a little larger than the spot itself.

If you need to change the parameters, like the type and size once you have placed the spot, you can do so in the Spot Removal Tool. Additionally you can also adjust the radius by hovering near the edge of the spot.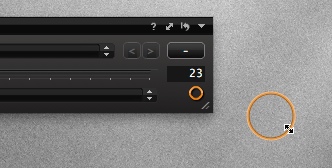 Once a number of removal points have been placed on an image the Spot Removal Tool will look like this.
In the 'Spot' pull down menu you can select individual removal points and adjust them further. Click on the minus icon to delete a point.
Finally, you can also right-click with the Remove Spot cursor for fast access to the parameters.

Here is a comparison of the same image with and without spot removal.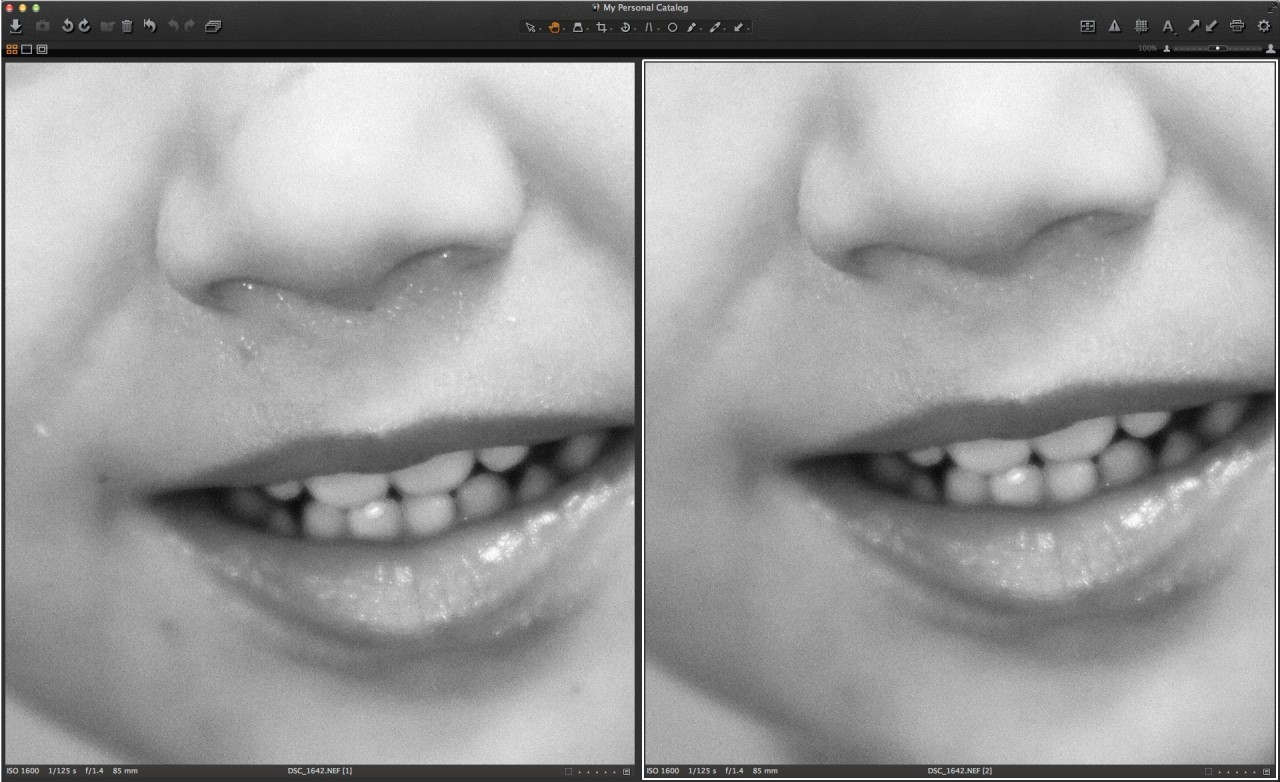 Here is the image with the Spot removal points shown.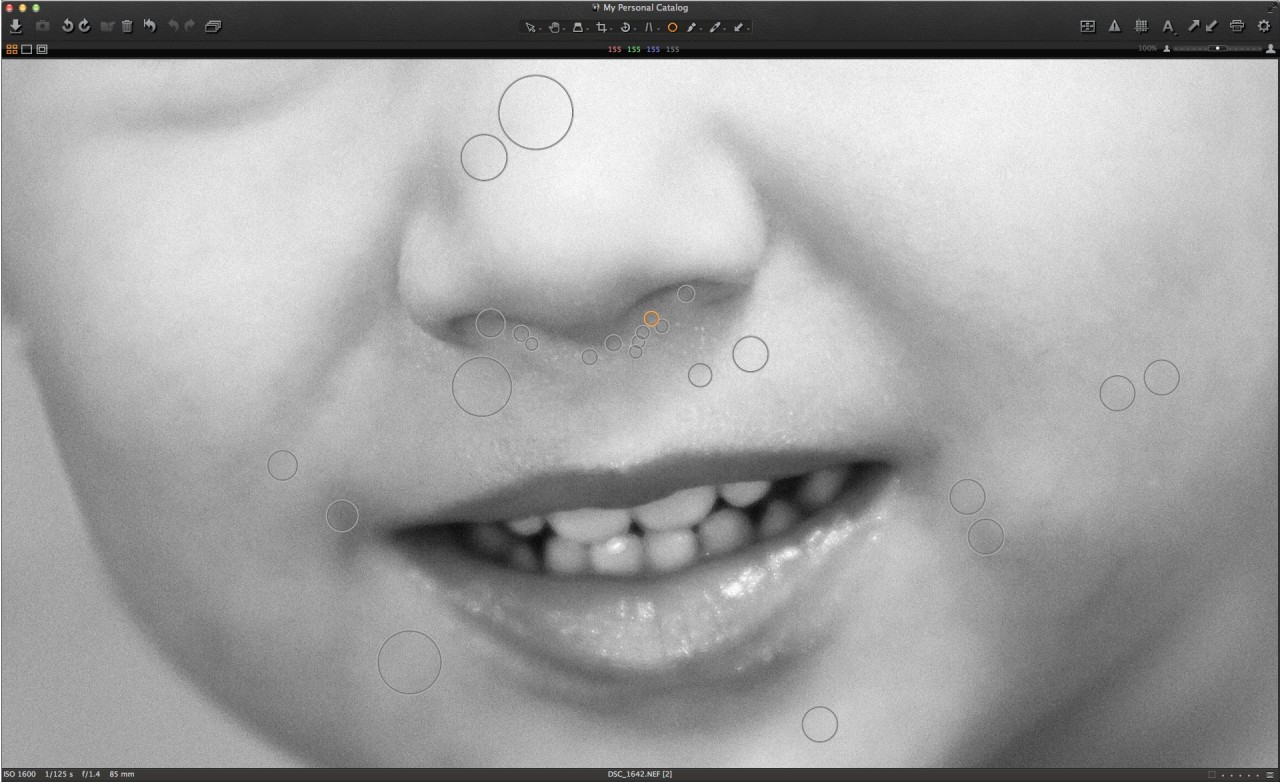 The procedure is exactly the same for removing Dust spots from the camera sensor itself.
Best regards,
David