Ancient Hawaii is a new series of art images we have been working on over the last year. It's been a pretty tough road with a lot of technical challenges along the way and today l would like to talk about how we used Capture One Pro 8 and the overlay mode to handle one particular challenge in two different images.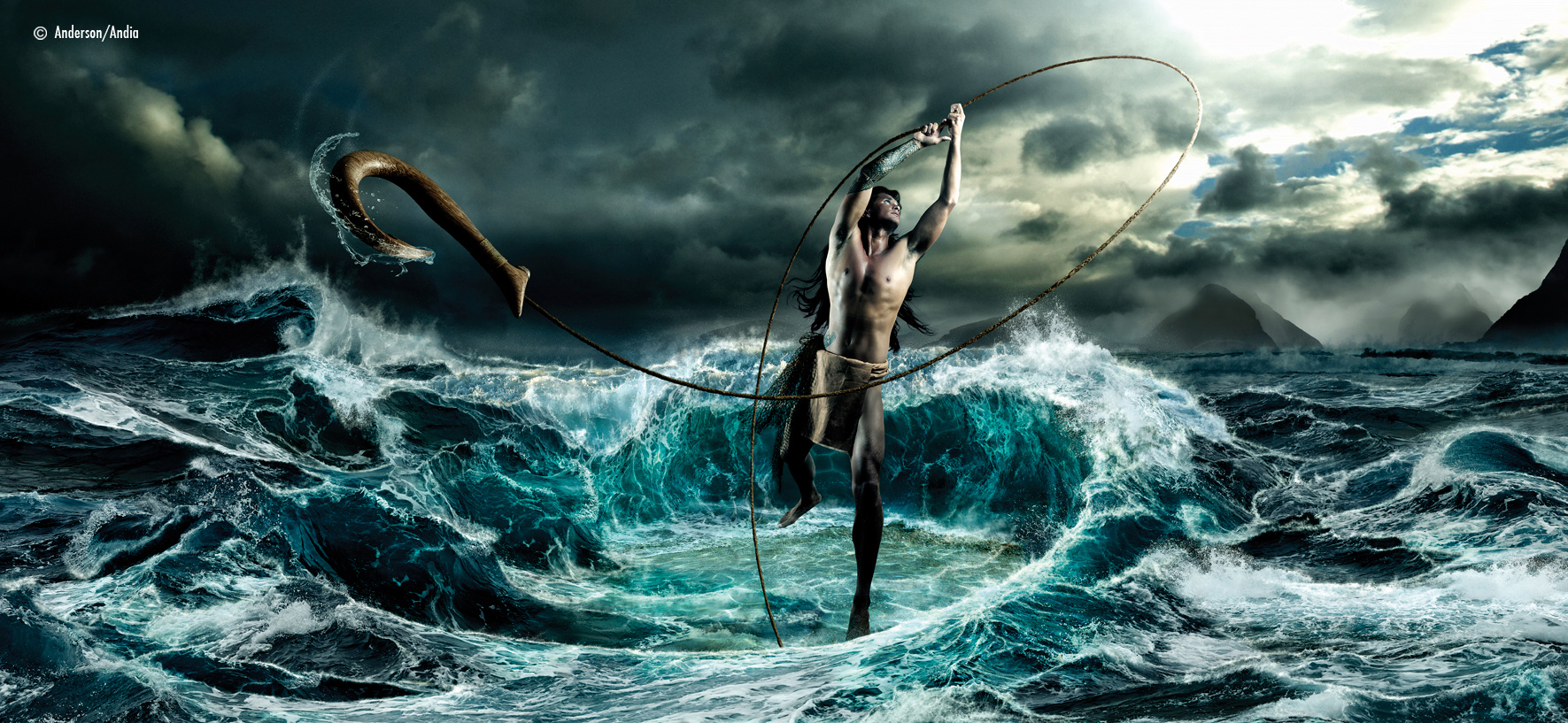 Anderson Andia – The Demi-God of Maui
With the image of the Demi-God Maui, one of these challenges was compositing the fishing line into the shot. Obviously having the model actually throw the fishing line would have taken hundreds, if not thousand, of attempts to get the perfect position of body and line. So the way we tackled this was to shoot the elements separately and then combined them all together to get the perfect combination. To start we shot the model where all we had to do was concentrate on a strong body position.
Secondly l composited the background together using numerous water, cloud and other elements to create the final master plate. The last element to be added was the fishing line and this is where the overlay mode in Capture One Pro 8 was so useful.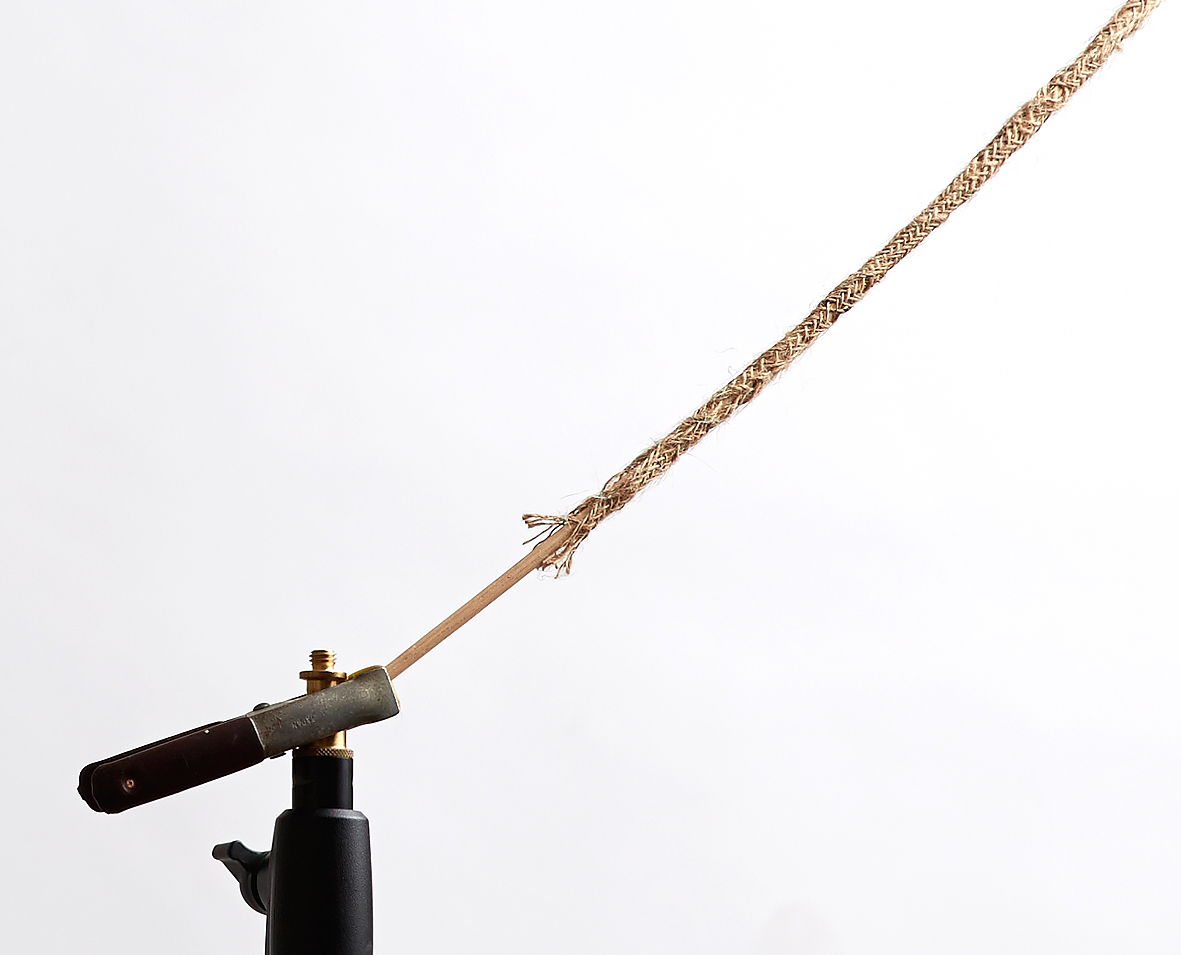 We got in the studio and used a flat rope that we stitched around a thin piece of wooden dowel giving us the rigidity to help us form a fluid tight line as if it was in mid-flight.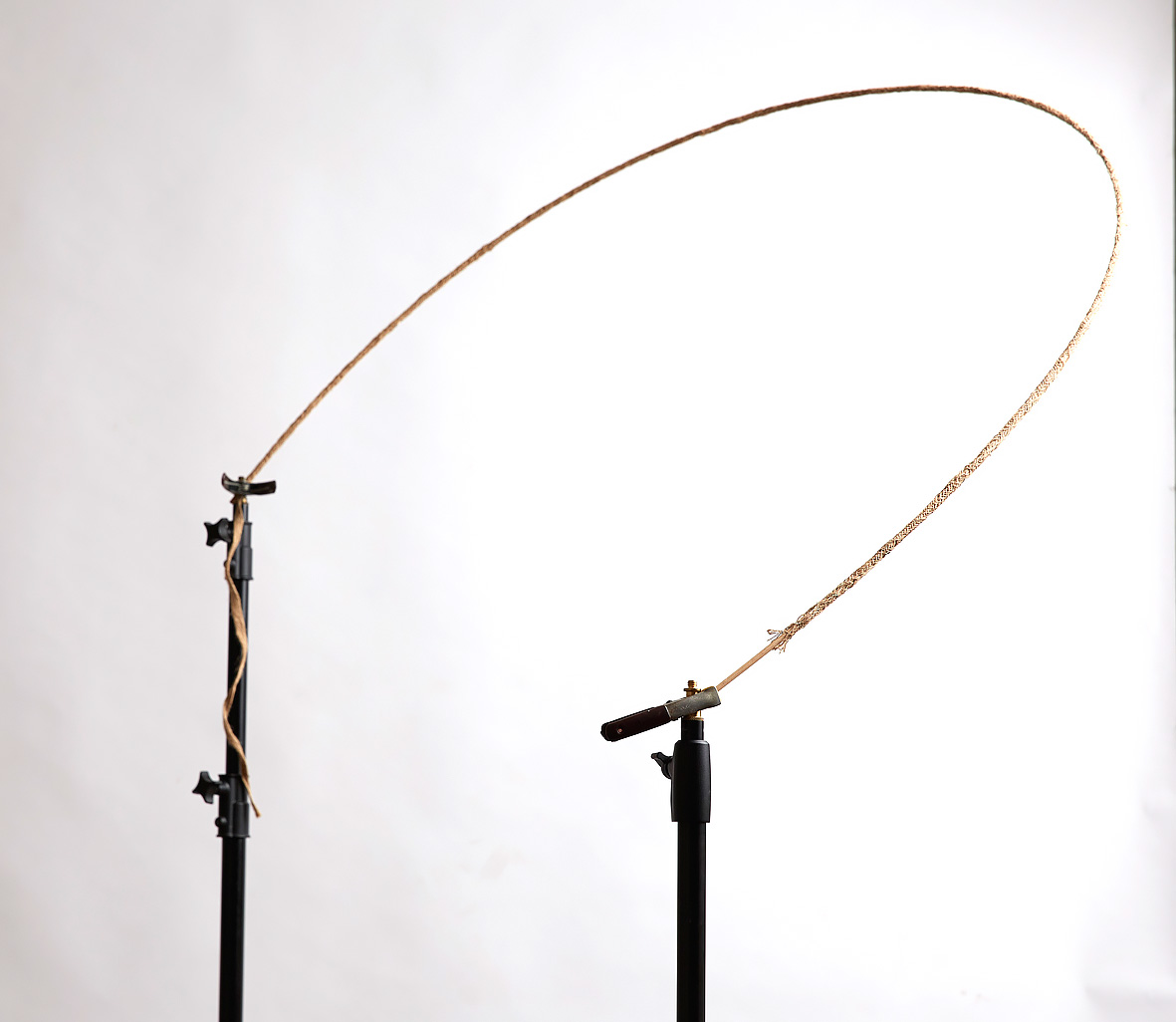 The line was then clamped to two stands in which we could then maneuver it in place fairly easily.
Launching Capture One Pro 8 and in tethered mode we then imported our master image via the "Drop Image here" mode by dragging it from the desktop.
Once the master image was in place we lined up the clamped rope with the model's hands by dropping the Opacity level down to where both the rope and master image could be seen. Using the Move Overlay Hand Tool made it easy to position the rope to match the model's hands and get the alignment and arc of the rope perfectly positioned. Shooting tethered gave us instant feedback on how these two elements matched up so when l processed the image out of Capture One Pro 8 and into Photoshop minimal work was needed with repositioning.
Anderson Andia – Papakahanmoku and Wakea
Due to scheduling on everyone's part, we rarely had the opportunity to shoot the models together (seen image above). Again this is where the overlay mode helped us out greatly especially in the Papakahanmoku and Wakea image seen above. Shooting the female model first was relatively straightforward, but when shooting the male model his positioning was more critical as his eye line would have to match up with her. To do this I processed the female image out and doing a quick selection in Photoshop l imported the PSD layer into Capture One Pro 8.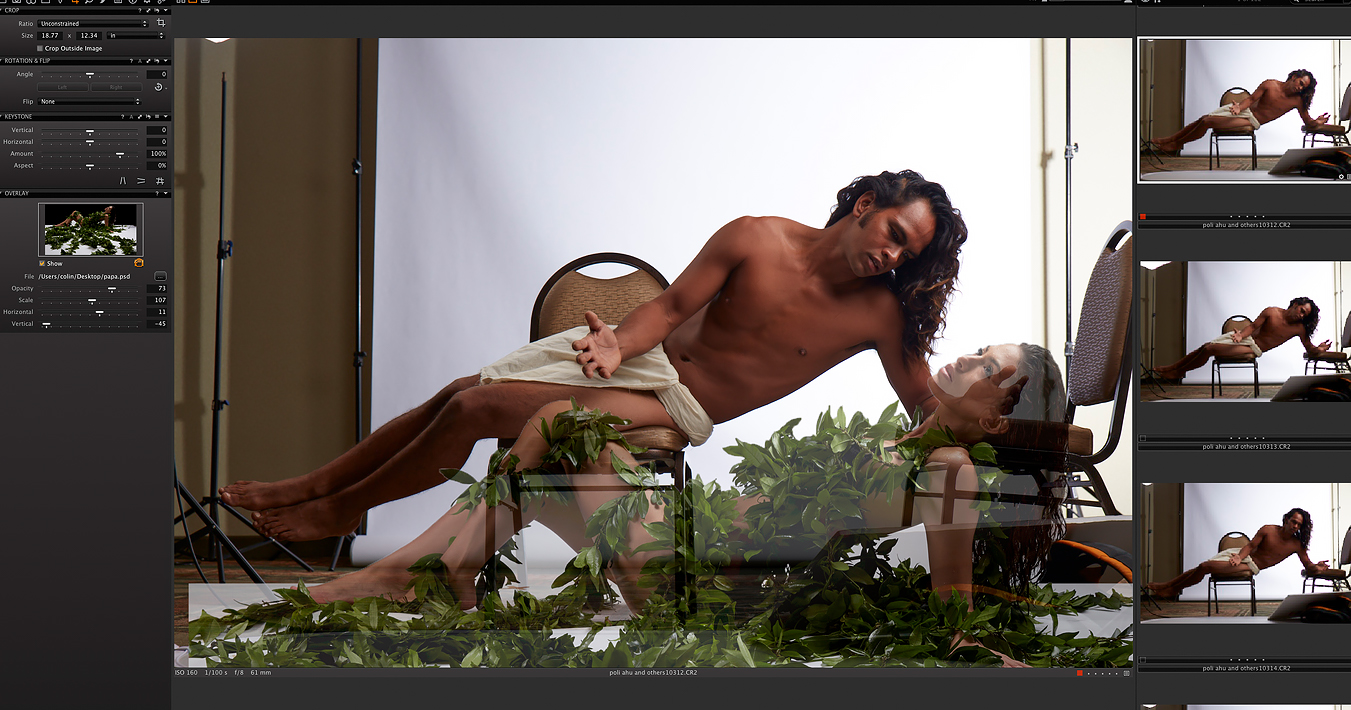 Using the overlay mode and again shooting tethered we had an instant and accurate guide for him to be able to match up perspective and body positioning to perfectly match her's. What would have been a difficult shot to complete was both easy and accurate to accomplish thanks to Capture One Pro 8 and its overlay mode, which took the guesswork out of the process and saved a lot of time.
To view the whole ancient Hawaii series go to www.hawaiiancient.com
Colin Anderson
Canadian born Colin Anderson moved to Australia with his parents at the age of 14, later studying advertising and design at a Melbourne University. He went on to work as a creative director at an advertising/design agency before leaving to pursue a career as a photographer. Although considered a generalist, Colin's work is stylistic, conceptually and often narratively based. A vision, that has been shared with such diverse companies as IBM, Harper Collins New York, Apple, Compaq, Dell, Maxtor, Microsoft, Toshiba, Samsung, LG, Panasonic, Canon, Kodak, MTV, Discovery Channel, National Geographic Channel, Time, Newsweek, Forbes, MasterCard, Merrill Lynch, Hotel Sofitel, Hayman Island Resort, Sheraton, Warner Bros, EMI, Universal and many more.