Preparing for a commercial shoot, no matter what the size, is a stressful endeavor. Countless decisions need to be made in the weeks leading up to shoot day and most often these aren't your decisions alone to make. Creative directors who have been working for months to concept the project, producers who have hawk like eyes on the budget, and account managers who are looking out for their client are just a few of the voices who will have an opinion — and rightfully so.
If there is one thing that experience has taught me, it's that even the best intentioned ideas need to adapt to the practical realities of their capture. Believe me I've seen it all: From not having new cars painted when delivered from the factory (we ended up using Plasti Dip), to no fly zones due to military training; both planned and unplanned challenges are part of any production.
So, knowing which battles to pick when it comes to these conversations can be the difference between successfully executing your creative vision and feeling like a robot who is just pushing a shutter button. Here are the four things I'm never willing to budge on — and a few images from a recent production for the US based fabric manufacture Eastman to illustrate.
1) Location
As an outdoor/lifestyle photographer, to me, location is everything. REAL is king, and while it is possible to fake heat, rain, snow, and epic vistas, they always fall short on the authenticity meter. The mood of the shoot, and therefore the images we create, are directly related to a location. So I will fight to the death for the best location.
For the project with Eastman, we wanted to capture compelling photography while telling a visual narrative about the different conditions that their new fabrics were designed for. Practically, that meant the heat of the desert to the cool chill of mountain summits. For the 'hot' desert part of our story, I was inspired by the photographs you often see of Antelope Canyon in Arizona, where the dust stirred up by hundreds of people in the narrow canyon create beams of light that tell such a rich story in a single image. I wanted those beams, but in a more dramatic place. Tall, smooth walls of sandstone.
I think our team found an awesome spot for my creative vision, and the producers were happy that we could get everyone in and out safely, with minimal hiking, AND within the budget.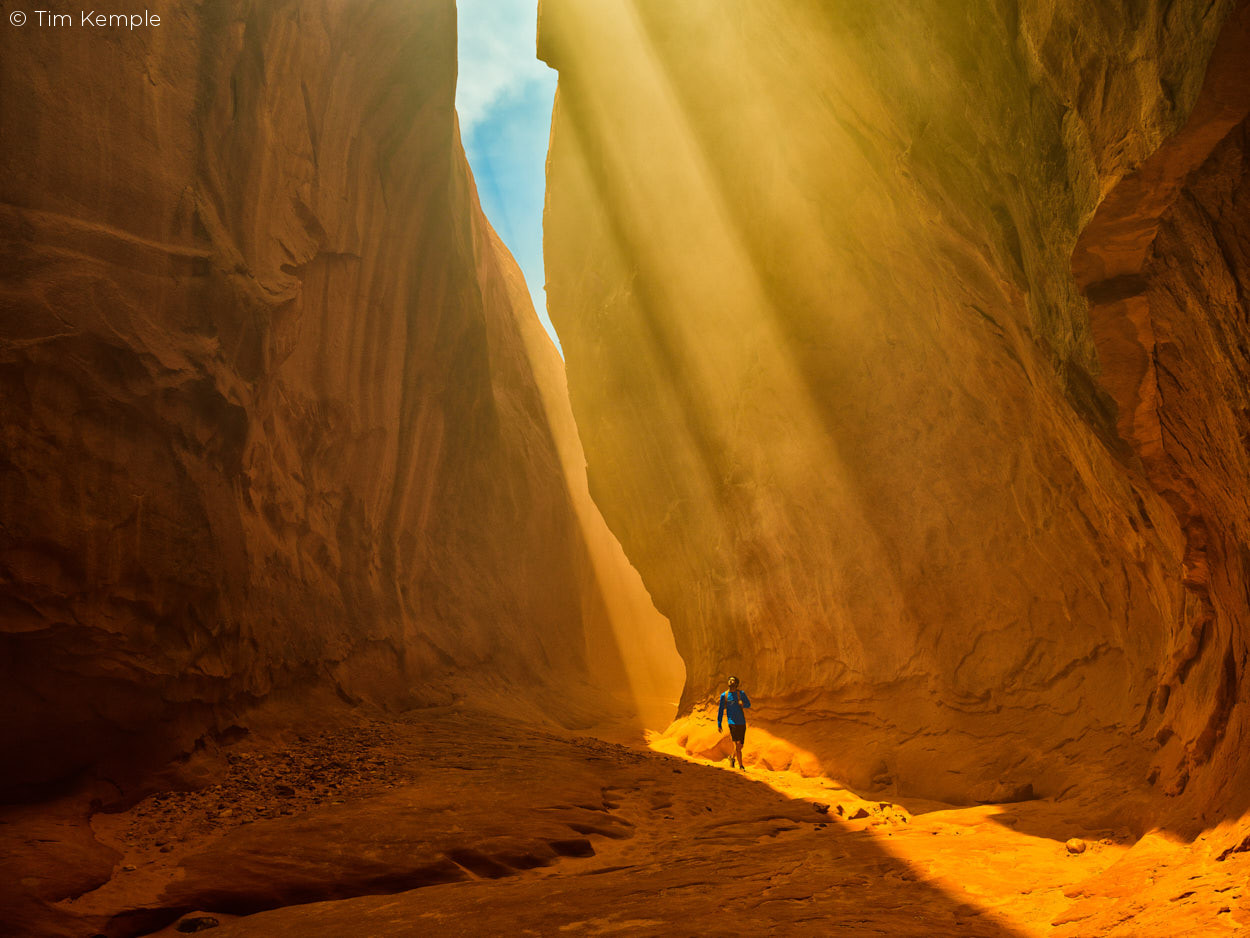 2) Talent
You can be in the most beautiful place in the world, but if you don't have the right models you aren't going to get the shot you need. Whether you are just using friends that you've worked with before, or having a casting agent supply models for the project, it's incredibly important that you as the director/photographer talk with talent beforehand. Be honest about your expectations, locations, and direction ahead of time.
Then when it comes time to make a decision on who you will be using on the project, you can be specific about the talent you want to shoot and why. "He looks good" doesn't hold up in a discussion about casting. "When I talked to him on Skype he shared his experiences in hiking in exposed environments, can do backflips on command, and has great energy" goes much further. This was the case with 'Zuma' our male talent in these desert photos. I loved his look, but it was his comfort in the dusty, dirty, exposed landscapes that made these locations really come to life.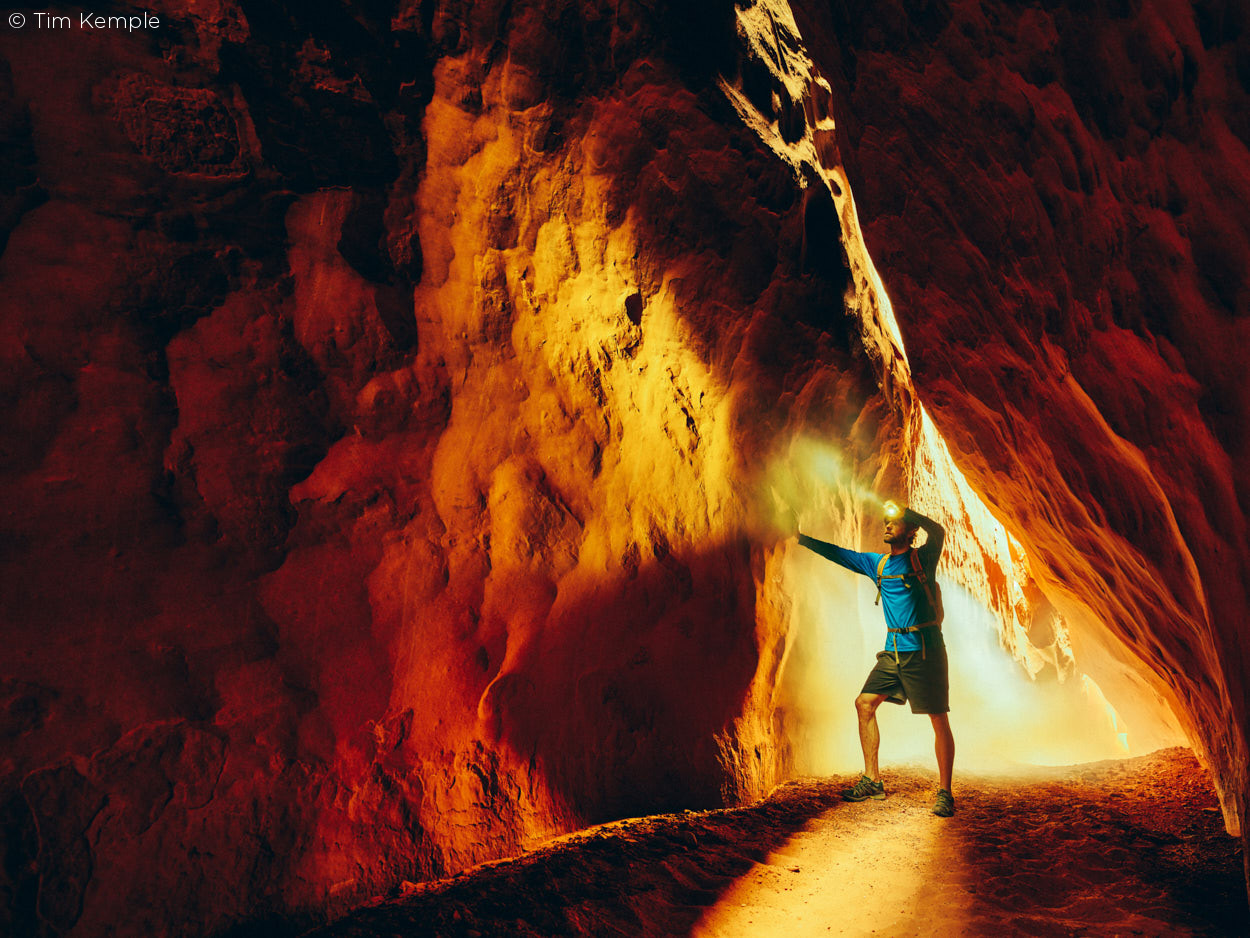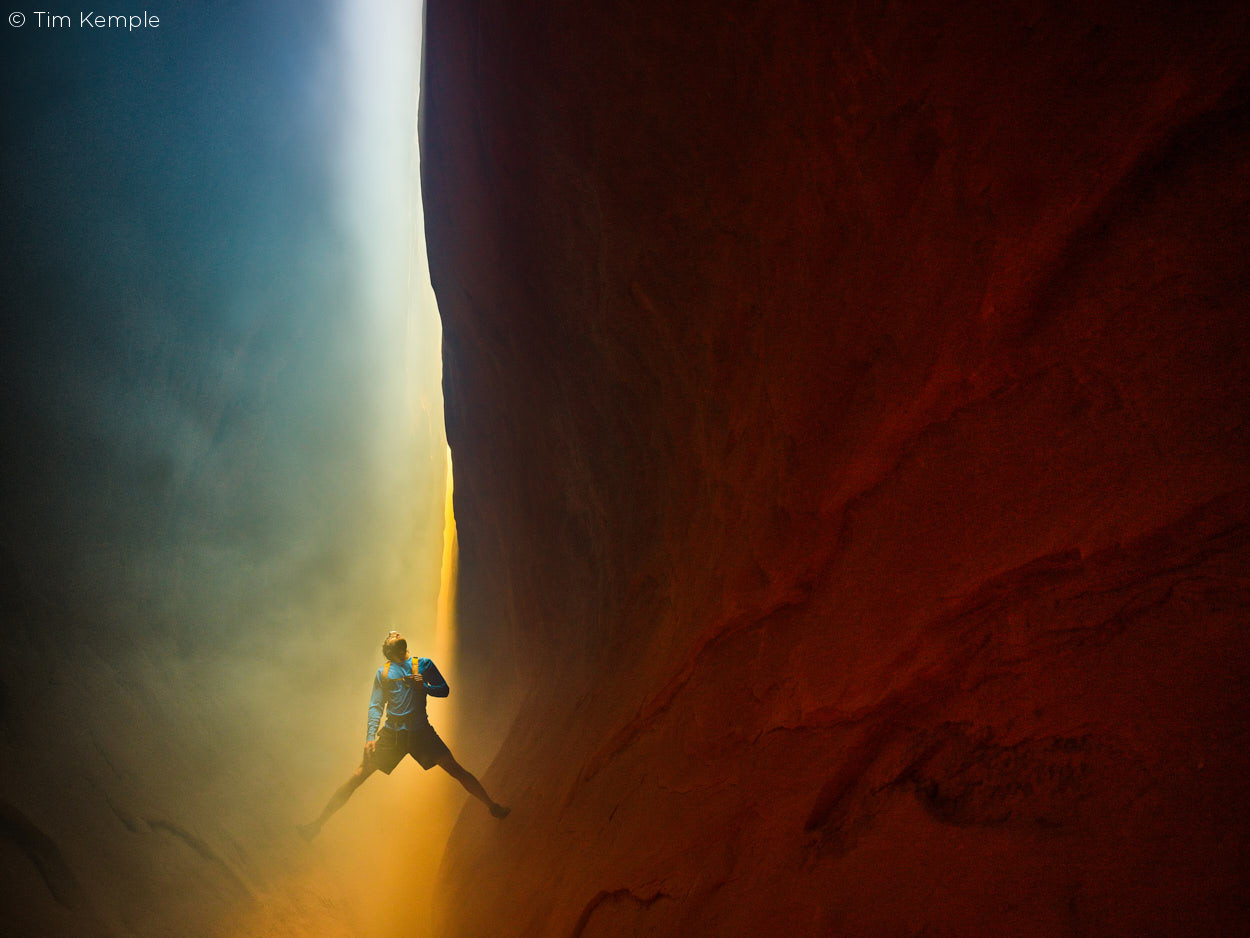 3) Gear
No matter what the client asks for, use the camera equipment that YOU want. You are a race car driver, and the gear is your car. The equipment you pick will have as much effect on the look and feel of the imagery as the location.
Because I knew these images were going to be used as giant billboards, I wanted to capture everything in the highest and sharpest resolution possible. Additionally, I knew we were going to be operating in narrow canyons, river bottoms, and mountain ridges – places where the exposure and vastness was an essential element in the photograph. I wanted to be close to the action but still see the epic landscape.
For these reasons I shot the entire campaign on the new Phase One Schneider Kreuznach 35mm LS f/3.5 Blue Ring lens. I was blown away by the corner-to-corner sharpness when paired with the XF IQ3 100MP camera system, even when shot wide open. Shooting tight, but knowing that I'd still have the context of landscape, helped us move fast and efficiently, because the client knew they could crop in on an image if needed.
I normally don't think of shooting medium format as faster, but it's a big reason why we were able to shoot this entire campaign in a matter of a days – not weeks.
4) The Post Process
Once you've wrapped a production, the work is only halfway done. From stills to motion, the realization of your creative vision comes together in the post production process.  This entire project was edited in Capture One Pro 9, which is the best tool I've found for pulling every ounce of color and resolution from your files.
Because we shot this campaign practically, meaning that what you see was how it was on location,  it was important for us to remain rooted in reality, but push what the naked eye could see.
At the end of the day, the RAW file is just a foundation for you to build your story from — so don't let the fact the that shooting is done, stop you from having your creative voice be heard.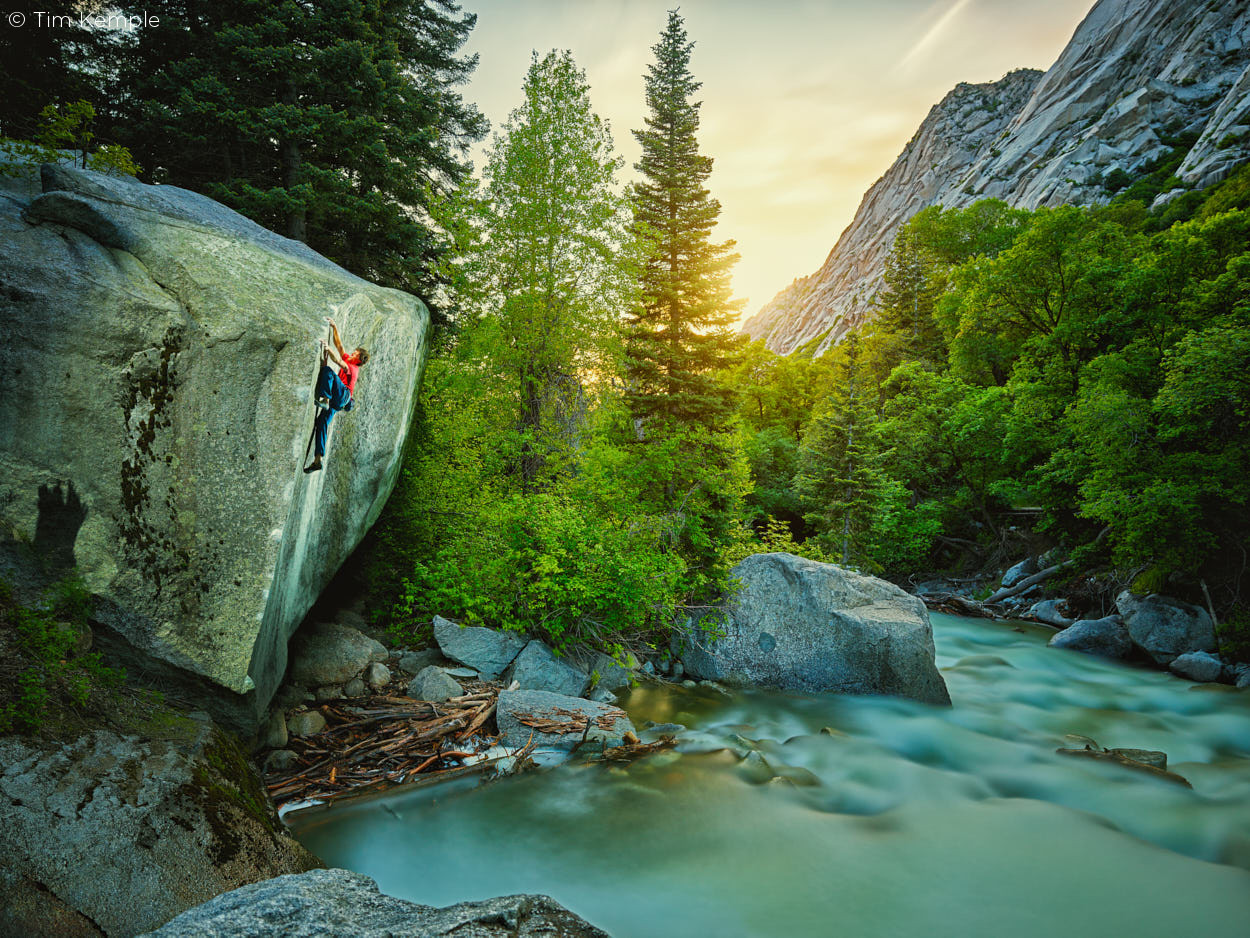 There's always a fine line between fighting for your creative vision and being a micromanager. It's your job as the photographer to lead your team through the creative process of a production and be specific about what you want. However, it's also important to remember that you are a team.
While there will always be several things out of my control, these four elements are always worth fighting for.
Tim Kemple
Tim Kemple is a Commercial Motion Director and Photographer from Salt Lake city, who loves telling stories about the beauty of the mountains as much as the energy of the city. He has shot and directed commercially on six continents in over thirty countries. Some of his clients include Dodge Ram, Land Rover, BFGoodrich, Phase One, RedBull, Google, Instagram, The North Face, and The State of Colorado. To view more of his work, visit his website on www.kemplemedia.com