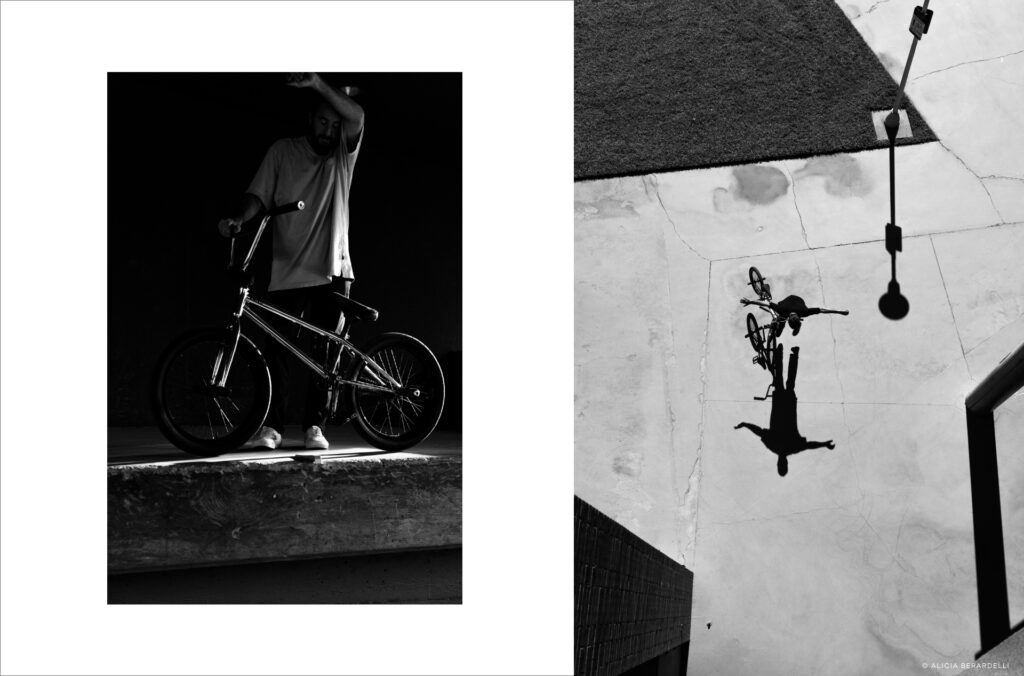 Alicia Berardelli's own athletic background and passion for sports are impossible to miss in her work. With a graphic and dynamic style of composition playing with light and shadows for added dramatic effect, Alicia uses her camera and her own experience to create a bond with her subjects to showcase their skills and dedication to the sports they do.
In this edition of RAW Talent, the recently graduated, California-based photographer tells us about her path to sports photography and what she thinks it takes to get the perfect action shot.
Tell us a bit about yourself.
Essentially, I have an obsession with light. The way it falls, the shadows it makes, its ability to paint and sculpt, to show emotion, to empower, to change meaning, and illuminate.
I channel my love of movement into creating narrative imagery that captures my subjects in dynamic and clean ways that emphasize their talents, stories, and the beauty of individuality.
When I'm not climbing up something during a shoot, you can find me running somewhere near the ocean, surfing, playing soccer, or on the slopes skiing & snowboarding, and probably drinking coffee.
How did your journey into photography start?
I was constantly exposed to the arts as a child. My parents instilled that love in me when I was young by taking me to museums, putting me in art classes, drawing with me, and talking about art with me, pushing me to explain what I thought about it.
I still remember when I was around 7, how my dad would bring home these terrible point-and-shoot cameras from work for my brother and me to experiment with and how we would go around the neighborhood and on hikes taking photos.
I took some photography classes in middle and high school, but it wasn't until my senior year of high school, when I took some college photography classes, that I became truly passionate about photography. What flipped the switch for me was learning about how I could tell stories with my photographs and share the way I saw the world with others.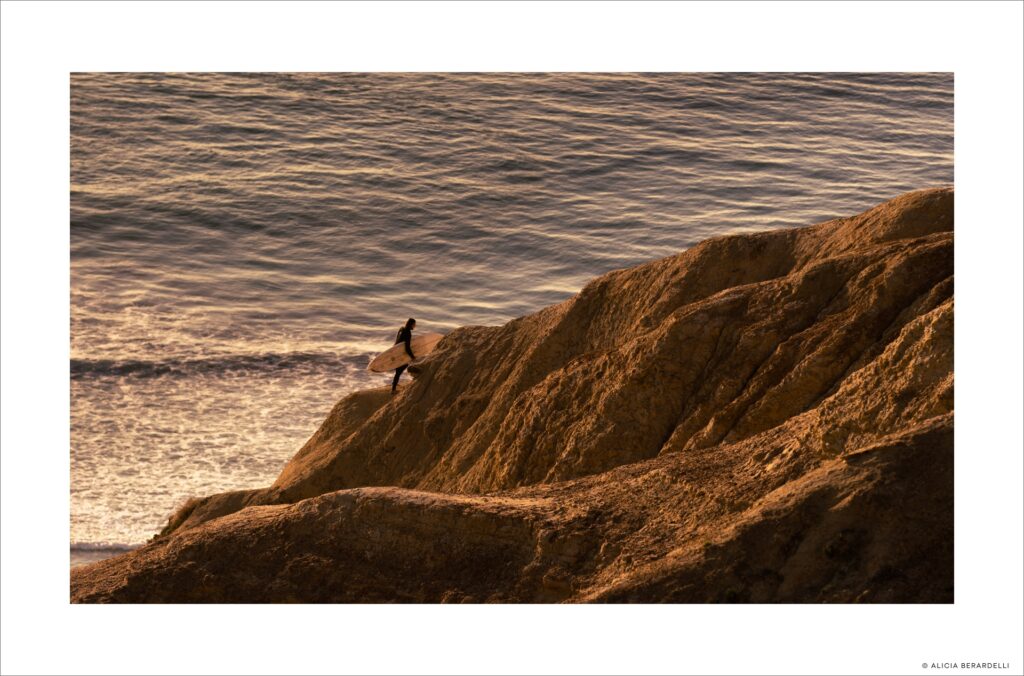 You studied photography at California Baptist University. How was that? And how did it help you find your voice?
No matter what people may say about attending a four-year university to study art, I do feel that it was worth it. Overall, my time at CBU taught me how to think about the world around me, while my studies in photography taught me how to translate those thoughts into imagery that I could share with others. My professors pushed me to question ideas I hadn't thought about before.
One of the most important parts of my university experience was the critiques with my classmates. I was blessed with an extremely talented cohort of creatives, most of whom I can say were and are my best friends. We pushed each other so strongly to create the best work we were capable of, and we could see (and were not afraid to tell each other) when people didn't put in the work. I can 100% say I would not have developed my style and my voice today if it weren't for them.
What three things have defined photography for you?
The first thing is the ability that I have through my photography to highlight a specific individual and share their story or their talent with the world in a beautiful and empowering way.
As I'm still early in my career, the athletes I photograph aren't famous Nike-sponsored pro athletes, but that doesn't impact their passion or dedication. I can connect with these individuals and show them in their element, doing what they love through doing what I love.
I get to see someone else's passion first-hand while photographing them and experiencing their world. There is this beautiful connection that comes when you experience someone else's world.  I tend to participate in whatever athletic activity I am shooting. I skate with the skaters, bike with the bikers, ski and snowboard with the snow lovers, hike up mountains, climb all over structures to photograph parkour and free runners, surf, run, play soccer. Instead of just being an onlooker, I am a participant, and in most of the shoots I do, they share or teach me something about their athletic field.
Lastly, seeing the look on my subjects' faces when they see the final images and seeing the reactions other people have to my work and the questions that follow is unbeatable. Hearing one of my subject's say "wow I've never seen myself portrayed like that before" with a look of awe and pride on their face or seeing someone's eyes widen as they see my work…it's so special. I love being able to answer questions about a shoot and talk about athletics that don't often get the spotlight; sometimes viewers haven't ever seen a certain sport before, and I get the ability to share that with them, which is so cool.
Now, you focus a lot on sports and outdoor activities. How did you get into it?
The transition from high school to college, where I was no longer constantly involved in and surrounded by sports, was rough. As I tried to find a way to cope with this, I realized that I could still stay connected to the athletic world and channel my love for sports by photographing athletes. That realization soon turned to passion, and no subject has ever felt easier and truer to myself than photographing sports and athletes from that moment on.
How would you define your style?
I was always frustrated by how commercial campaigns were shot and how the subjects were portrayed. The models weren't athletes, they were just models wearing athletic clothing, and I remember countless times saying, "That's not how those clothes would fit on the athlete who would be wearing those clothes".
To see the industry shifting to finally photographing athletes of all ages, genders, body types, and looks has been encouraging. I believe commercial/editorial sports campaigns need to keep evolving in this manner. Instead of just showing pretty people wearing pretty clothes or unnecessarily sexualizing an individual's physique, the focus should be on how the individual will use the product, capturing them in an empowering way that highlights their unique skill set.
This is what I strive to capture in my photography. Authentic and driven individuals who put in the hard work to get to the point where they are at. I want the viewers of my work to experience a portion of these feelings and this lifestyle through the imagery I create.
Can you share a couple of insider tips on what's important to have in mind when photographing sports?
You need to understand the sport before you can properly photograph it. If you don't know how an athlete moves or how the sport is conducted, it's very difficult to understand how to time your shot. For sports that involve completing a trick, you have to know ahead of time what the trick is and what it looks like so that you capture it at the proper moment.
There is also a mutual respect that is formed between you and an athlete when they know that you understand the complexity of what they are doing, which translates into authenticity in your images.
Collaboration and communication are two of the most important things in my mind. Understanding their movements and how they flow and where they will be at certain moments is something I discuss with everyone while shooting them.
I tend to find a location and then explain to the athlete how I would like them to move through the location, then ask them to do some repeats so that they can adjust to the environment. As we shoot each location, look, or trick, I show my subjects the images so I can explain adjustments and they can see my vision. This collaboration always results in much better final products because the athlete can see what I am looking for, but also, they often point out certain things about themselves that they can improve that I may not notice.
---
Discover more fresh talent
RAW Talent with Josefine Amalie
RAW Talent with Alexander Holmfjeld
---
How do you achieve great shots in ever-changing circumstances and scenarios (ie. light, movement, etc)?
Due to the type of light I'm drawn to and my style, I choose certain times of the day to shoot. Sometimes it doesn't go as planned. Almost all my work is shot on location, and you have to be flexible and prepared for the fact that you can't control the weather. Top this off with the fact that the athletes I photograph often require certain conditions to perform within.
Planning ahead and following weather patterns is important, but also mentally preparing to work with what you have, thinking on your feet, being a creative problem solver, and sometimes having to wait it out or reshoot a different day.
On a different note, when did you first come across Capture One?
I first came across Capture One in my 2nd year at university while taking a studio lighting class that used the program. At that point, I hadn't heard of it before and hadn't used a program that was so advanced.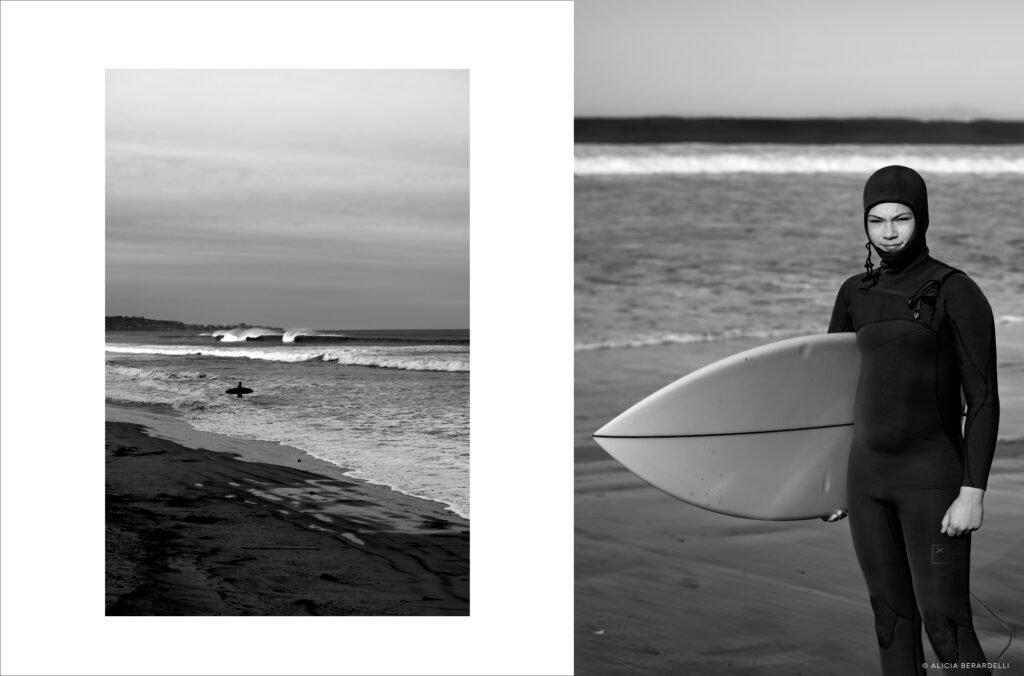 What are the aspects of Capture One that you enjoy the most?
How multi-faceted the program is. Not only can you use it for tethering and import the files straight from your camera, but your whole workflow can be contained within it. After shooting, I can cull files, rate them, do universal adjustments, color, and retouch all within the same program. This is really helpful because you don't have to worry about exporting to a different software and that your edits won't sync. I have only begun to scratch the surface of what Capture One can do.
Finally, what are some of your favorite emerging photographers at the moment?
There are too many to list, and I feel like the definition of "emerging" is subjective. Still, some of the photographers and creatives who I look up to are Tal Roberts, Mike Dawsy, Carlos Serrao, Brian Lowe, Joe Pugliese, Morgan Maassen, Andy Woodward, Cameron Strand, and Jake Stangel.
Discover more of Alicia's work on her website or Instagram.
---
New to Capture One? Try it for free here
---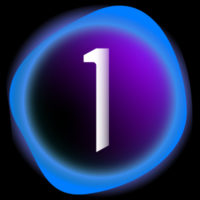 Capture One
Born out of a passion for photography, Capture One provides photographers with the tools to collaborate with clients and creatives, achieve the highest quality photograph, and bring their visions to life. Today, Capture One offers the fastest tethered shooting in the industry, an intuitive and efficient workflow, unparalleled image quality with support for over 600 camera and lens profiles, true-to-life color processing, and precise editing and collaborative tools. We are on a journey to become the most powerful ecosystem of creative and collaborative tools with workflow freedom spanning across multiple devices, letting professional photographers work from anywhere with anyone.
Follow Capture One