Intro
About three years ago I was watching the first episode of Game of Thrones. I still remember how it hit me when I saw that first location – what they call the Haunted Forest. My mind just said "WOW"! The landscapes and the look of the world of Westeros were amazing to see. I was immediately inspired and I knew I wanted to shoot there as well. There was only one problem – Westeros is a fictional place that doesn't exist in real life. But I knew that those scenes where filmed somewhere in the real world.
After a little research, I found out that a lot of the scenes were filmed in a relatively small area of Northern Ireland. So, there it was – I'd found the real-world Westeros. I don't know why, but from my first thoughts about what I'd like to shoot there, I saw a BMX rider. I asked Senad Grosic, an Austrian BMX rider, and friend, if he would be up for such a project. I've never gotten a faster reply, and that's how the journey started.
Prologue
I spent a year doing my homework, researching locations that could work for shooting. But scouting locations via Google Earth and Game of Thrones Wikis is totally different from seeing them with your own eyes. I had to experience this version of Westeros myself.
To be honest, I hate nothing more than being unprepared for a shoot. I decided to fly to Northern Ireland to scout all of the potential locations, and to determine what time of year would make the most sense to shoot. I ended up in one of the heaviest snow storms that Northern Ireland has ever seen. But I loved it! I felt like I was finally in Westeros and even the weather was like in the series – winter is coming…
Back home I made a master plan for the main shoot. Who would be on my team, when would we shoot, what would we shoot? A couple of weeks later, the blueprint for Riding Thrones was ready – and so was I. I simply couldn't wait to get started.
The Adventure Begins
Locations
Over a period 10 days, the goal was to capture a variety of shots of Senad doing tricks at and around the Game of Thrones locations. We had two bases. The first was close to Bushmills, a small town close to the coast. From here we could create images featuring the landscapes of the Iron Islands, Dorne, Winterfell, the King's Road and Dragonstone. For those of you who are not so familiar with Game of Thrones, this is more about the rough coasts of Westeros.
The second base was close to Tollymore Forest Park, where we tried to capture images with a darker mood. In Game of Thrones, this was the Haunted Forest north of the wall and Wolf's Creek where the Stark kids find the dire wolf puppies.
Obstacles
Due to the fact that Game of Thrones is widely famous all over the world, it's no wonder that pretty much every filming location is flooded with tourists during the daytime. That made it difficult to get shots of just Senad, his bike, and the landscape. We ended up shooting lots of sunrises and sunsets to go around this. During this time of year, those are either very early or very late.
The crowds and the sunlight weren't the only challenge. Sometimes things got truly bizarre! During a shoot a bus showed up at the Dark Hedges, the location of the King's Road, and thirty people with black coats and swords stepped out. They began an epic role-play at the scenic location and I have to admit – that was pretty fun to watch!
The Hero Shot
Because of these obstacles, getting the shots was sometimes a struggle. Luckily, most of the time it was great and we had a lot of fun. The shot that got me and Senad the most stoked was the King's Road shot that we did after sunset. We already had a pretty good image from the sunrise, but my idea was to get an image of Senad in the rain using a flash. It was forecast to rain the whole day, but everybody who knows Northern Ireland knows that you simply cannot rely on weather forecasts. The weather just does its own thing up there.
We figured that we didn't have anything to lose and decided to give it a try anyway. I set up the camera and the flash and Senad started to warm up when a light rain began. So there it was – the last puzzle piece missing to get the image I had planned. I told Senad to go for it, because rain or shine, you never know how long it'll last.
Flash Issues
We had some problems getting the flash to work as the distance between me and the flash reached the range limit of the triggers. Because of that, the flash only fired every 6th or 7th try and we simply couldn't figure out why. It was a frustrating situation for both of us. When the flash worked, I got the wrong moment and vice versa. I was close to giving up, but I knew that we only needed one shot where everything came together. Then, suddenly, boom! There it was. The moment couldn't have been better, and there was the flash in the background. Looking back, I think that was a key moment of the whole trip. Pure relief and happiness!
Rounding up
In those 10 days of shooting, every day was different. We had easy shots and we had those where you really need to work for it, carrying all of our equipment down a 100-meter cliff. We met awesome people along the way who not only helped us but became friends as well.
When I look back, it was for sure one of my favorite shoots. It all worked out so well, and so close to how I dreamed of it when I had my first thoughts about Riding Thrones all those years ago. Now I'm looking forward to the last season of Game of Thrones more than ever, to go back to Westeros one last time!
Winter is coming…
Aftermath
Even when the trip was over and all the shots were made. There was still one part missing – the postproduction of the final images. Normally I'm not a super big fan of this part of the process, but this time I knew it would be a lot of fun. The combination of the Phase One IQ3 100MP camera system and Capture One is one hell of a couple! The camera system captures so many pixels and has an extreme dynamic range. You can retrieve huge amounts of details in the image that looked like lost in the highlights or in the shadows.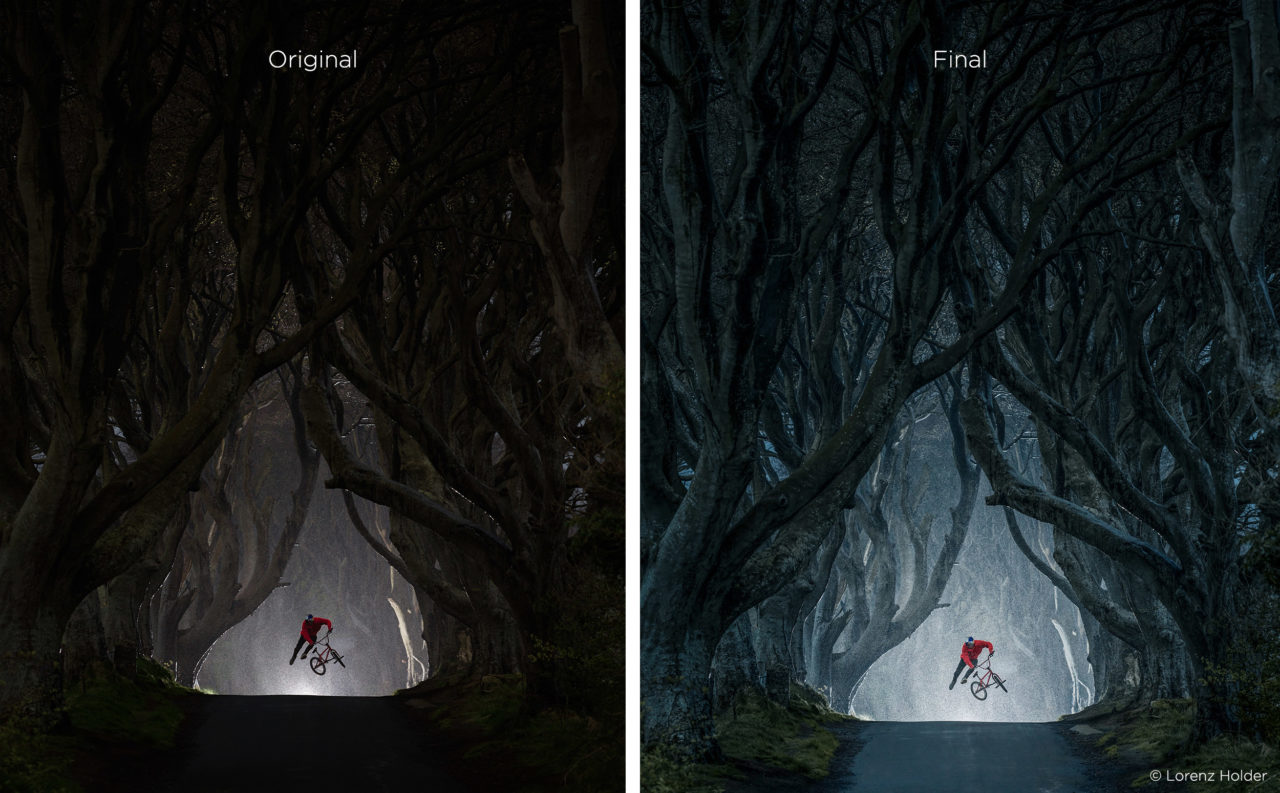 In my opinion, the most powerful tool in Capture One is the Color Editor. You can control the colors so precisely that you really get the right color you are looking for at the end. I also made a custom workspace for my workflow, so that I can go through my steps of editing without needing to switch tabs or search for the right tools.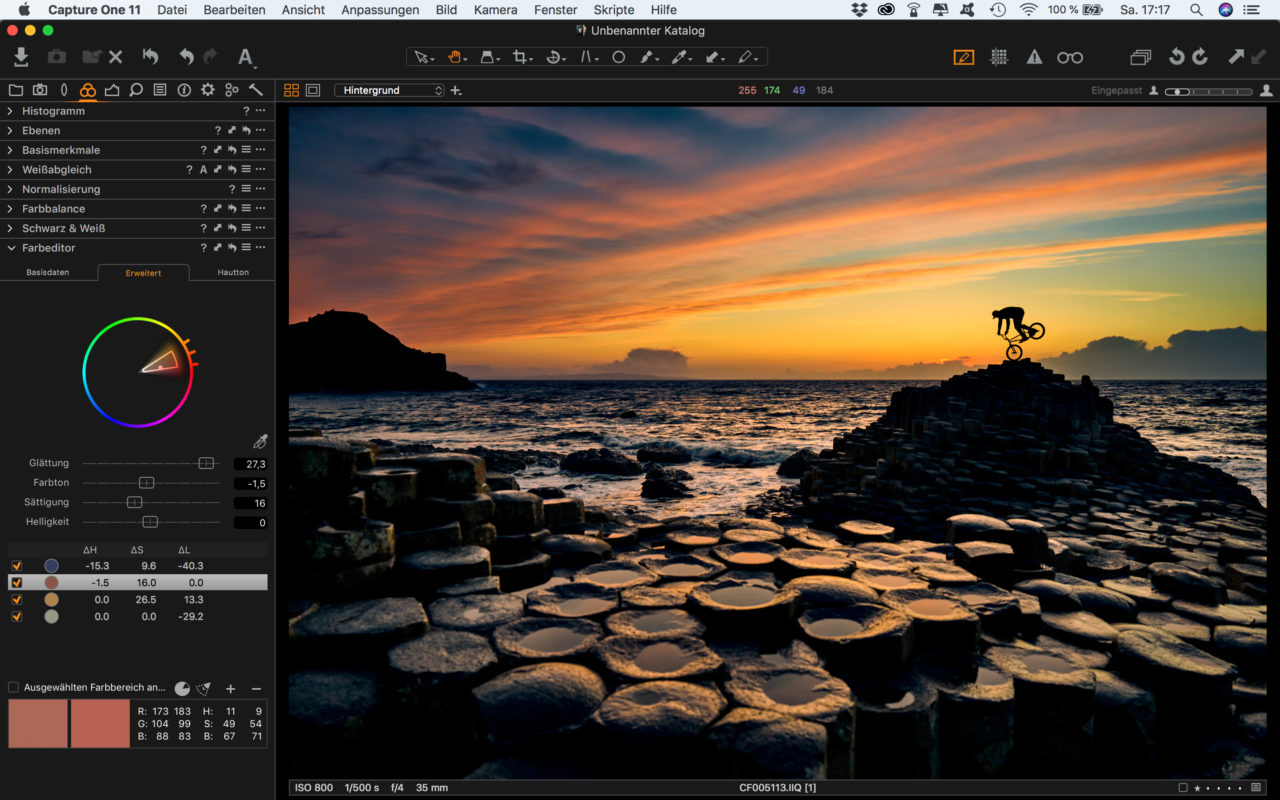 After a week in the editing room I was finally done. When I look at the final images today, I know that this trip to Westeros was something special and something that I will never forget.
If you don't already own Capture One, download a 30-day trial and try it out yourself!
Lorenz Holder
Lorenz was a semi-professional snowboarder back in the day, until he injured himself badly and he pretty much had to quit snowboarding for a whole season in 2003. In that time Lorenz discovered the pleasure of photography for himself.
Lorenz was fascinated by photos that could describe a whole scene, a whole story or even a whole day, in just one small moment caught on film. This fascination was one of the biggest motivations for him to start his career as a professional photographer.
Follow Lorenz Holder