NOTE: This article discusses an outdated version of Capture One. To learn more about our latest version, click here.
At a recent workshop, organized by fellow photographer, Dennis Møller I had the pleasure of creating with and demonstrating the Phase One XF 100MP.
The workshop took place in Copenhagen, Denmark, and ran across two days filled with shared knowledge and connecting with those who have a passion for capturing moments. On the first day we focused predominantly on shooting and storytelling. I shared my inspirations, how I prepared for the shoot ahead, how I set up scenes and later, demonstrated how I used the Phase One system in my shooting process. On the second day I focused on retouching and image composition. I shared various tips and the techniques I employ using Capture One Pro, followed by Pratik Naik of Solstice Retouch leading us through high end image processing.
Preparing a fairytale
For much of my work, a lot of time goes into the preparation of the shoot. This involves pulling together clothes, the right models, and getting a sense of the story I'd like to convey. The clothes were sourced by myself and sent to us from Fairytas, a talented designer based in the Netherlands. The models were Anna and Mathilde from Management Agency with hair and makeup by Maria Leonhard Bødker. Many of the details were overseen by Dennis Møller, who ensured a smooth running couple of days.
My inspiration for this shoot came from fairytales and old renaissance paintings leading me to envision a tale between two sisters. Our location of choice was The Kings Gardens. A walk there the day before revealed floral heavy bushes and a castle in the background, a more fitting place I couldn't imagine.
An 'almost therapeutic' technical process
For the images created I alternated between three lenses; The 55mm, 80mm, and the 110mm. All three performed admirably and I was able to shoot quickly, capturing the images I wanted in a limited time frame. I was impressed with the focus and the ease in being able to set custom settings as well as change them during a fast paced shoot. There was a sense of peace in knowing that, due to the camera's impressive dynamic range, I could recollect much of the information back, in case the image was over or under exposed in certain areas. This allowed me to focus on, well, the focus!
There was more time between shots due to a conservative rate with frames per second. I found myself really working on staying present in the moment and focusing on the scenes that slipped past in front of the camera. The students also got an opportunity to use the camera, and for many, it was the first time using the system and having medium format images to work on later in post.
The files really come into their own when adjusting colors in Capture One Pro. As an artist who enjoys building up colors in images, this process was almost therapeutic for me. Phase one renders color tones beautifully and I thoroughly enjoyed working up layers and layers of slight adjustments to create a color palette filled with depth and unique richness in Capture One Pro.
Retouching with Pratik Naik
Switching gears and talking about the post production and technical, I got to show the students what I do on a regular basis. The benefit of starting out with these medium format files; they got to also compare them with their own cameras. The true depth of the colors and sharpness was a really beautiful moment when they came to that realization collectively. People always wonder if it's that much better, and it became apparent.
We started out in Capture One Pro and explored more in-depth color work like the influence of the color editor and the intriguing skin tone tab. Using the robust layering structure to bring out the potential of each image really set a great base for getting into the retouching element. Being able to retouch for the sake of bringing out the best parts of the image instead of using Photoshop to fix mistakes was a great feeling.
An honest test jury
The primary reason for choosing Denmark as destination is that the Danes are very advanced with their education. They are incredible photographers and they have the technical knowledge to back it up. With the Phase One camera system, could they appreciate the reality of what it has to offer, or was it an over-hyped product that isn't worth the cost? Danish photographers are very honest with their response and we wanted to see if the camera beats their critical and honest thoughts.
We were fortunate to be able to use the system on location. Through the day, students used their own and the Phase One system. They obviously got to experience how to use it and the different style in shooting required. They also got to compare the full potential of each image when we went back to the studio to process them. On the camera end, there are huge improvements on the auto-focus speed from the previous model.
My favorite aspects of the XF 100MP
The XF body is also exceptionally intuitive and continues to improve with firmware upgrades. Aside from the hardware, here are my favorite aspects of the camera: The first element is the sheer real estate value of each image. Being able to crop and re-compose in post in a manner that far exceeded any SLR image was tremendous. Especially when you have clients who want a variation that is way more focused in than anticipated on set, you are able to re-adjust and still make large and clear prints. This comes in very handy on any commercial set.
Next, taking a look at just how sharp these images are, illustrated below. The clarity is diamond-like in quality, and you immediately notice that this isn't something that can be done by adding a sharpening filter. Finally, the color output of these 16-bit images is my utmost favorite quality.
When you combine the clarity with an excellent variation of colors provided, the term "life-like" immediately comes across. Even within the skin and clothing, you see nuances of color that really make a difference. If you're shooting clothing, it sells it. If you're documenting environments, reality-level shades of green are recorded.
When you go back to any SLR file after looking at these images, you suddenly realize what is missing. And that is a dangerous thing because it will leave you with a desire to own one. The good news is you can rent them as well and include that into any expense on a client job should the budget be there.
Below you'll find the images which we created that day, along with 100% crops to get an idea of the details in each image.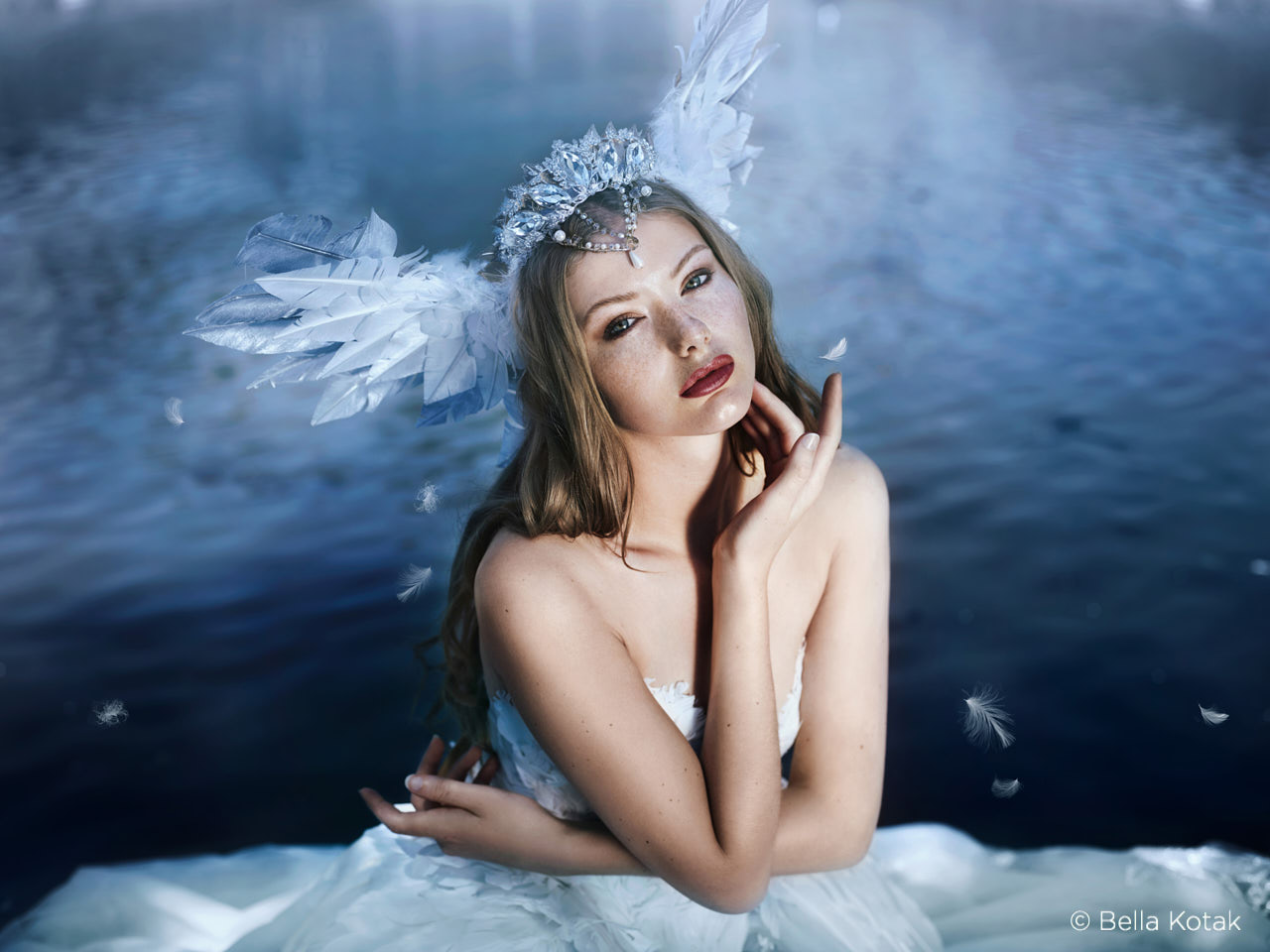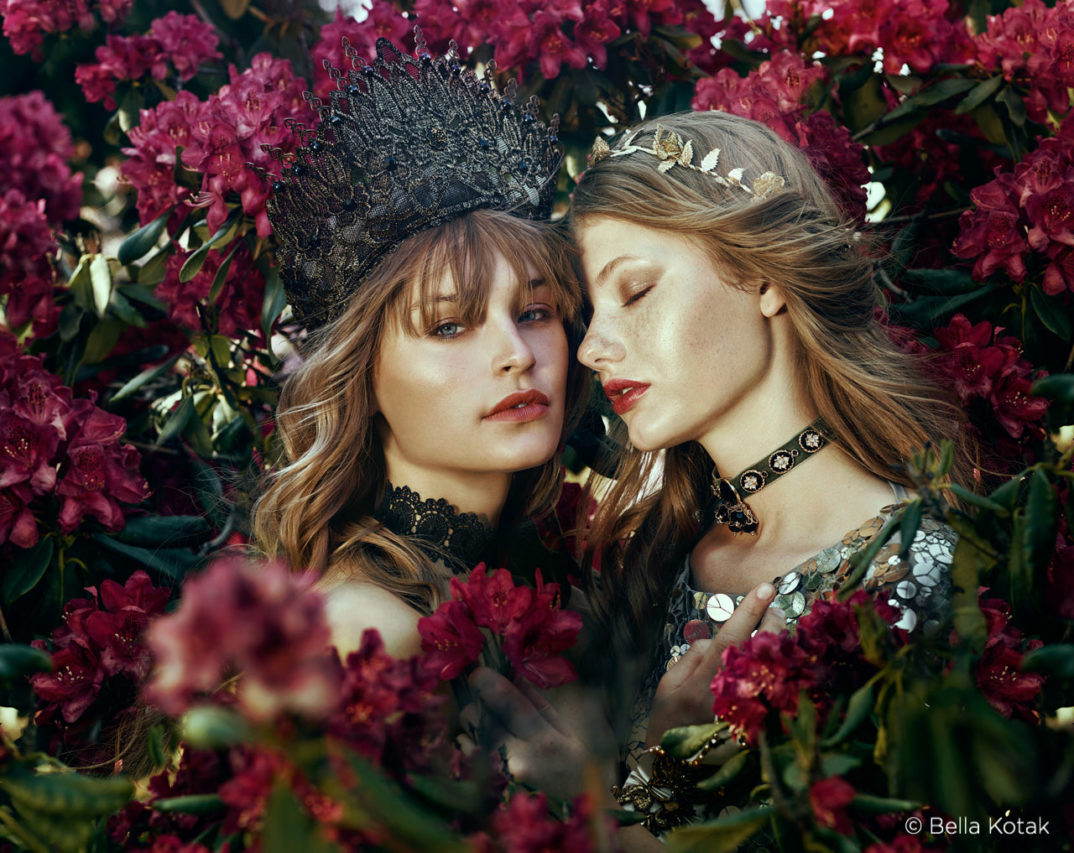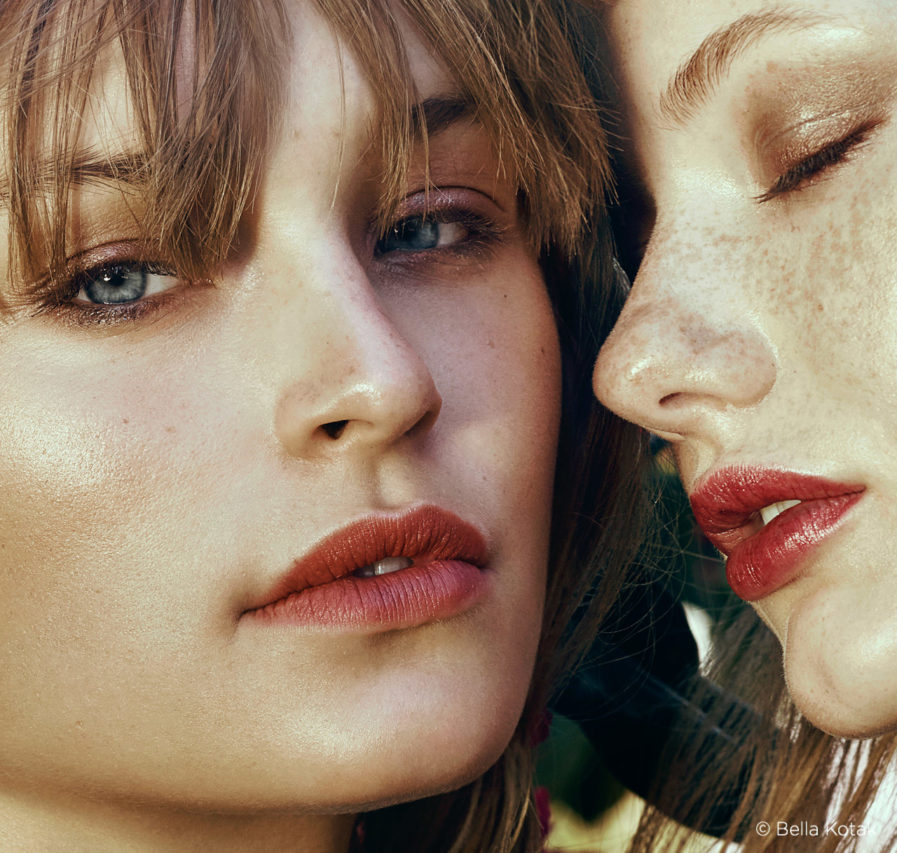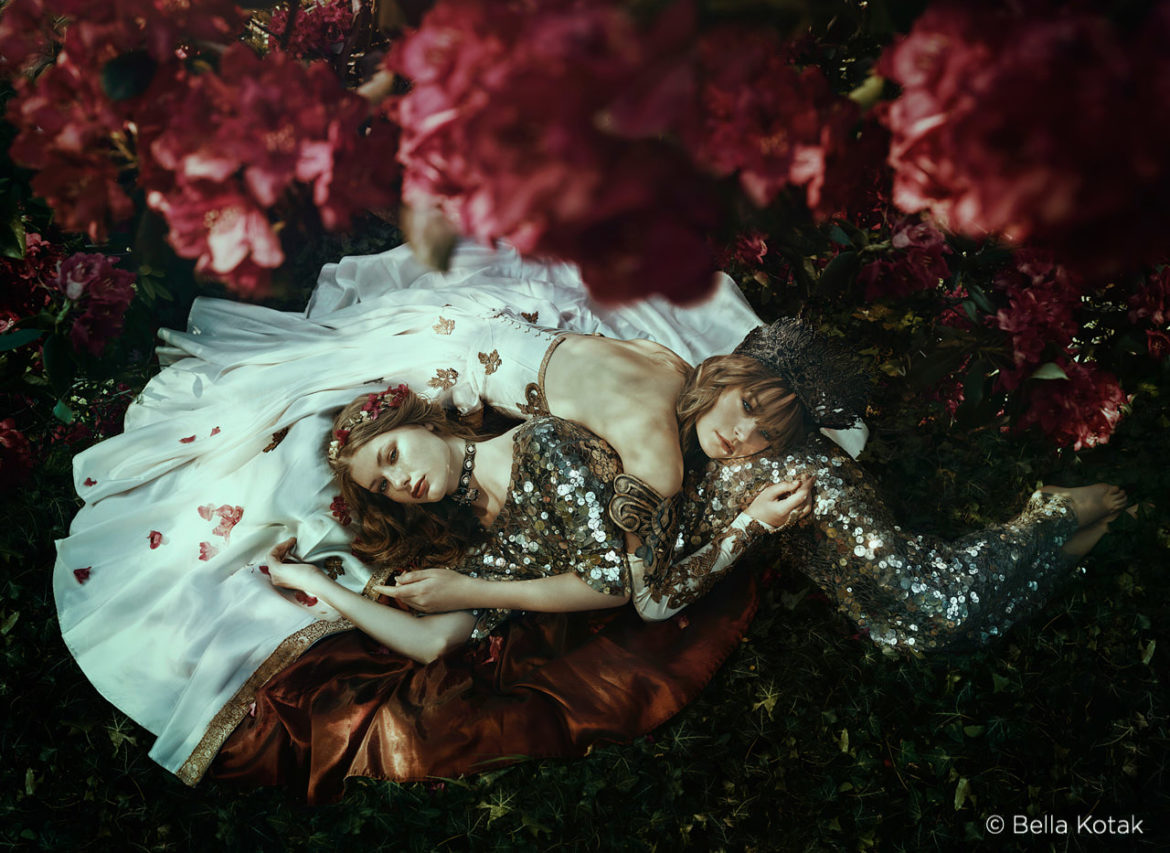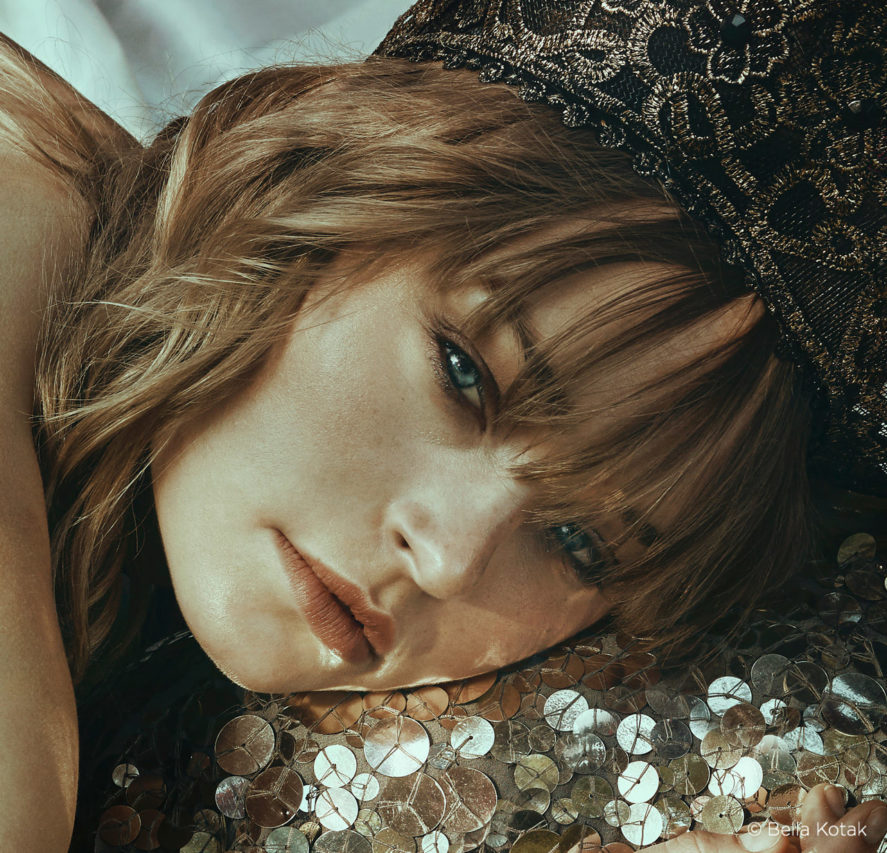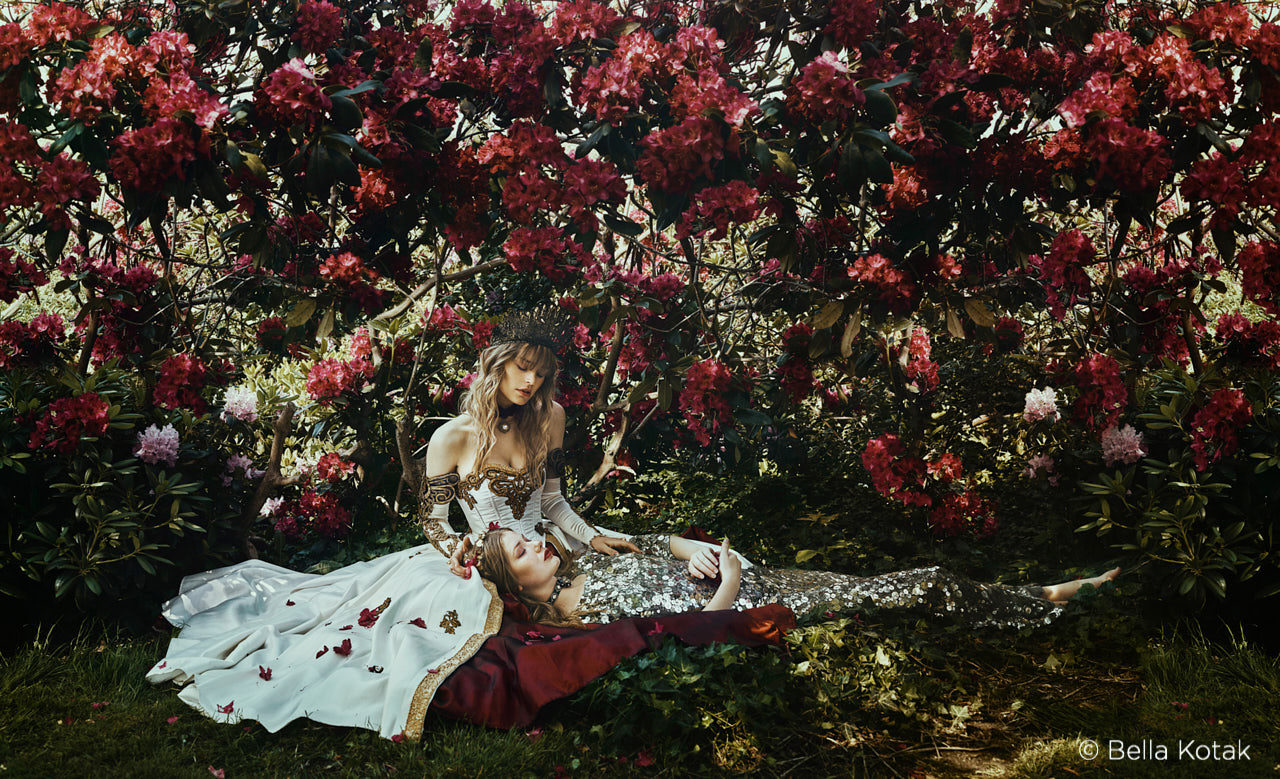 Essential steps in Capture One Pro
No Capture One Pro; No happy fairytale ending. As the screen shots illustrate, Capture One Pro 9 has played a major role in helping me fulfill the visual fairytale. Get an overview and gain an insight into my editing process here:
Credits
Model: Anna @ Le Management
Model: Mathilde @ Le Management
Hair & Makeup Artist ~ Maria Leonhard Bødker
Instagram: @leonhard_hairandmakeupartist
Styling: Bella Kotak Photography (www.bellakotak.com)
Assistants: Pratik Naik & Poul Majgaard
Workshop organized by Dennis Møller (www.manipulateit.com)
Retouching: Pratik Naik (www.solsticeretouch.com)
Garments: The big gowns & blue cape were by designer Fairytas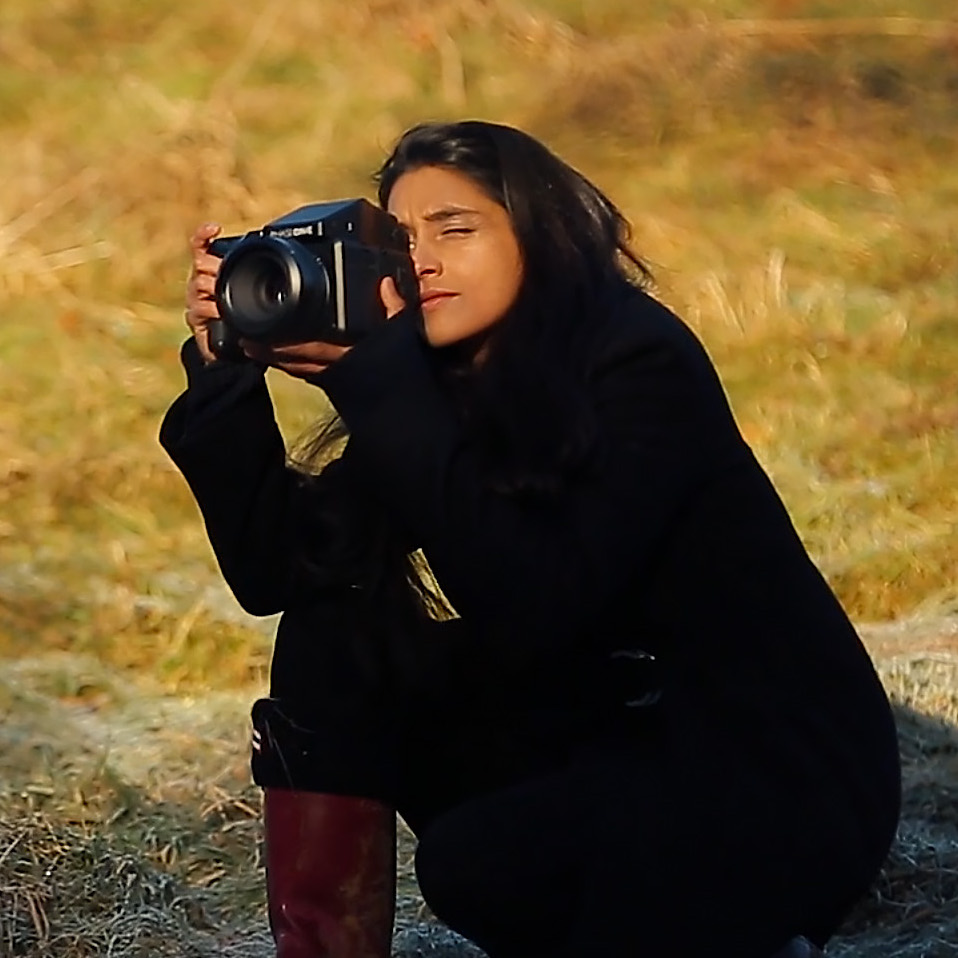 Bella Kotak
Bella Kotak is a fine art, fashion and portrait photographer based in Oxford and London, England. Inspired by fairytales, nature and strong feminine characters Bella's pictures lift the veil of the overlooked and reminds us that there's magic in the most ordinary of spaces.