I was one of those Aperture users who was set adrift by Apple. And not only did I have to find a new home for my photo library, I had to figure out how to help others do the same.
After all, I've led so many to Aperture in years past. I was the founder of the InsideAperture website for O'Reilly Media. I authored numerous Aperture trainings for lynda.com. And I even had an entire section of my website, thedigitalstory.com, dedicated to the application.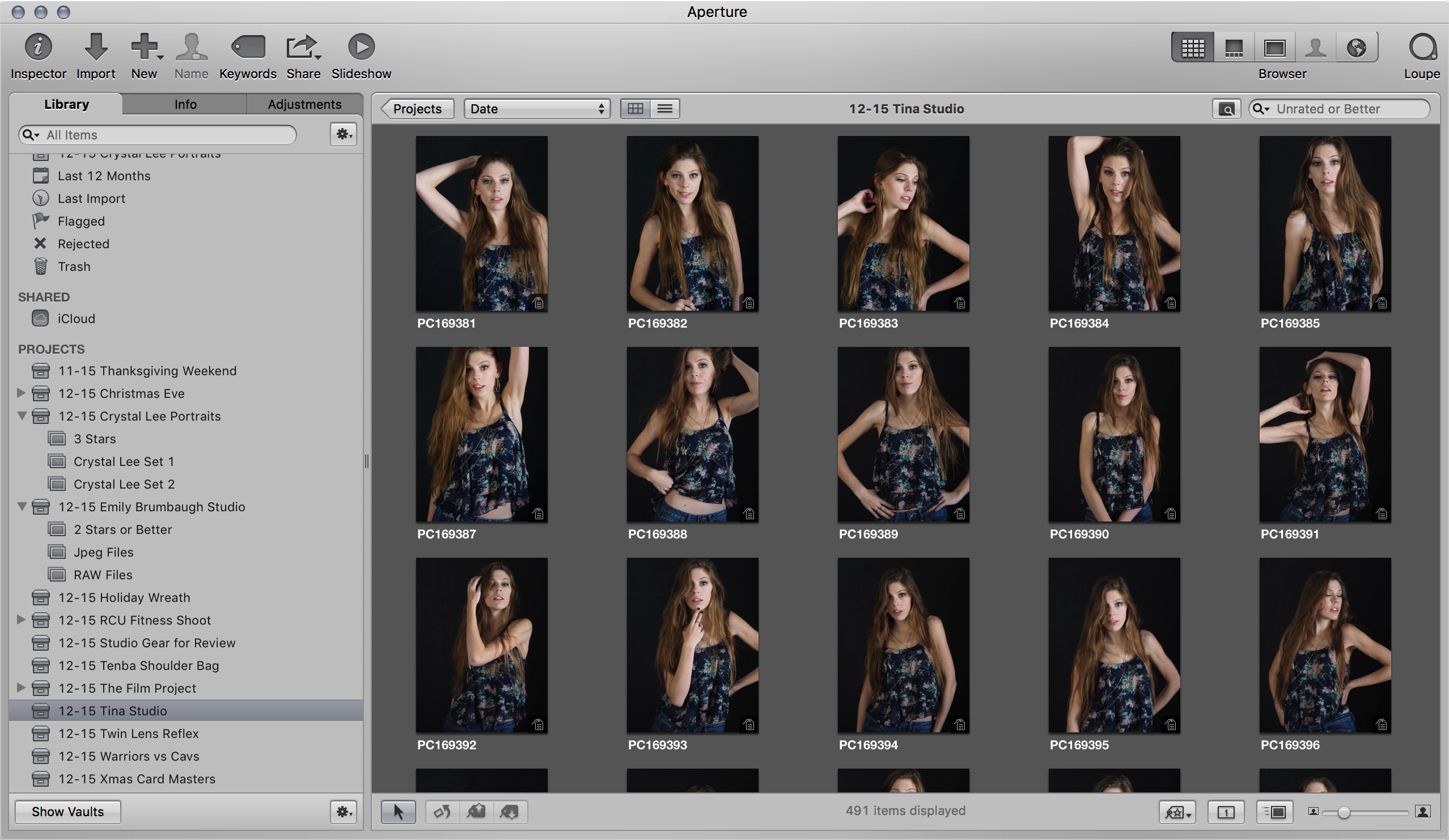 So when everything went boom, I felt obligated to find a suitable alternative for serious photographers. My research and testing led me to Capture One.
If you're reading this, you probably don't need me to sell you on Capture One Pro 9. But I do want to say that I'm thankful for a legitimate alternative to Lightroom. I'm not knocking Adobe's photo management app. But it's not for everyone. Myself included.
Once I made the decision to start 2016 with Capture One Pro 9, there was the sticky business of figuring out how much of my Aperture library I'm willing to migrate to Capture One.
How to import into Capture One Pro 9
There's an excellent import tool in Capture One Pro 9 that makes it easy to bring master files, metadata, and even some image edits over from Aperture. It's the best Aperture import tool that I've seen. But it's still not perfect.
This is why a test library is important. Nearly every email I receive from a photographer in distress during migration is because he was attempting to bring over his entire library or catalog in one pass, and something went wrong.
Something always goes wrong. It's the nature of mapping one system to another.
By creating a test library that mirrors the characteristics of your Aperture library, but on a much smaller scale, you can make note of the bumps in the road, then try smooth them out.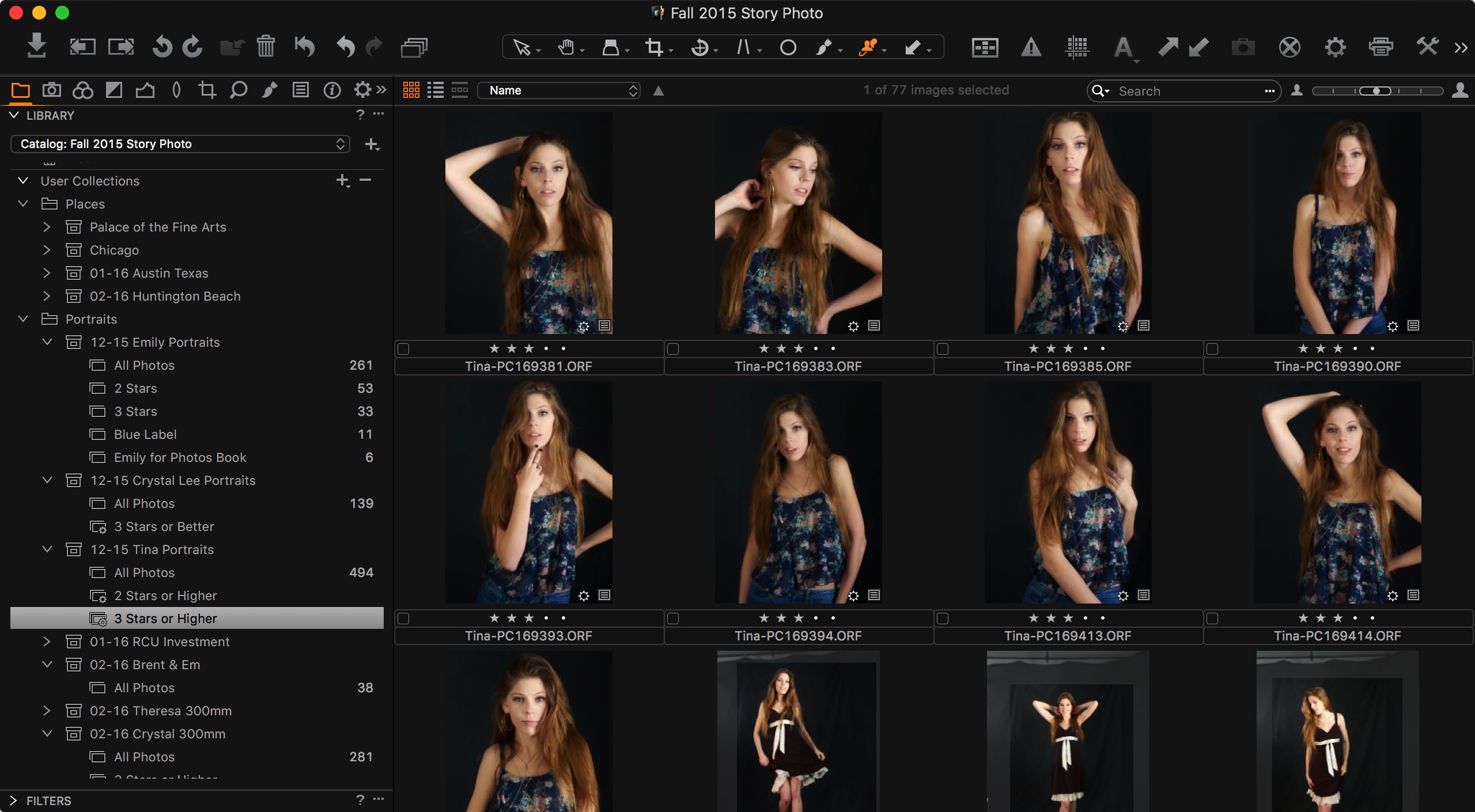 You can work quickly from one iteration to another because the import of a small library takes virtually no time. And you can modify your test library based on the findings from the previous attempts.
Once you've refined the transition procedure, then all that's left is to decide how much of your Aperture or Lightroom catalog to bring over.
I thought about this a lot in 2015. My decision was to bring over specific projects that were still in progress, my 4 star images, and some shots that had personal meaning. Everything else is staying in Aperture, at least for now.
Even though Apple has discontinued improvement of the app, it still runs just fine on Mac OS X El Capitan. So if I need an image from 2014, I open Aperture, find it, and export to my desktop.
When Aperture is no longer supported by the OS, then I'll have some new decisions to make. Most likely, I'll freeze a computer at El Capitan, and keep it as an archive machine.
Speaking of which, I do recommend keeping copies of both Aperture 3.4 and Mac OS X El Capitan on a backup drive. Up the road you may need to restore failed hardware.
How to set up the test library
If this approach sounds reasonable to you, then I suggest you download my free eBook from Rocky Nook publishing, Rocky Nook's Guide to Moving to Capture One Pro. It's written for both Aperture and Lightroom users, with specific sections for each. I describe in detail how to set up your test library, then provide tips for making the transition.
When you're ready to dig in to actually navigate the application for organizing, editing, and output, you're ready for the book, Capture One Pro 9, Mastering Raw Development, Image Processing, and Asset Management by Sascha Erni. Right now you can get a 35% off the ebook, paperback, and bundled versions of the product. All you need to do is visit the Rocky Nook website, add the product to the cart, go to checkout, and apply coupon code CPRO935.
And finally, have you attended any of the free webinars offered by the Capture One crew? If not, they're really good, and very helpful. Sign up here.
Now that I'm using Capture One Pro for all of my work moving forward, I'm happy with the choice I made. This is an excellent application. And if Apple hadn't discontinued Aperture, I may have never given Capture One Pro 9 the chance it deserves.
Derrick Story
Derrick is a professional photographer based in Northern California. He runs a popular enthusiast web site and weekly podcast at thedigitalstory.com. You can also follow his journal at thenimblephotographer.com and see his video trainings at lynda.com. His favorite book publisher is Rocky Nook, where he's currently finishing a title for them and contributes to their blog at www.rockynook.com.