The Art of Wedding Photography
The Perfect Day
Often, weddings take on a life of their own. The so-called perfect day comes with its expectations and not to mention pressures from family, friends, and even oneself. Capturing that range of emotions is no easy feat. Even more challenging is capturing the essence of the couple – the newlyweds who are about to embark on a new life together.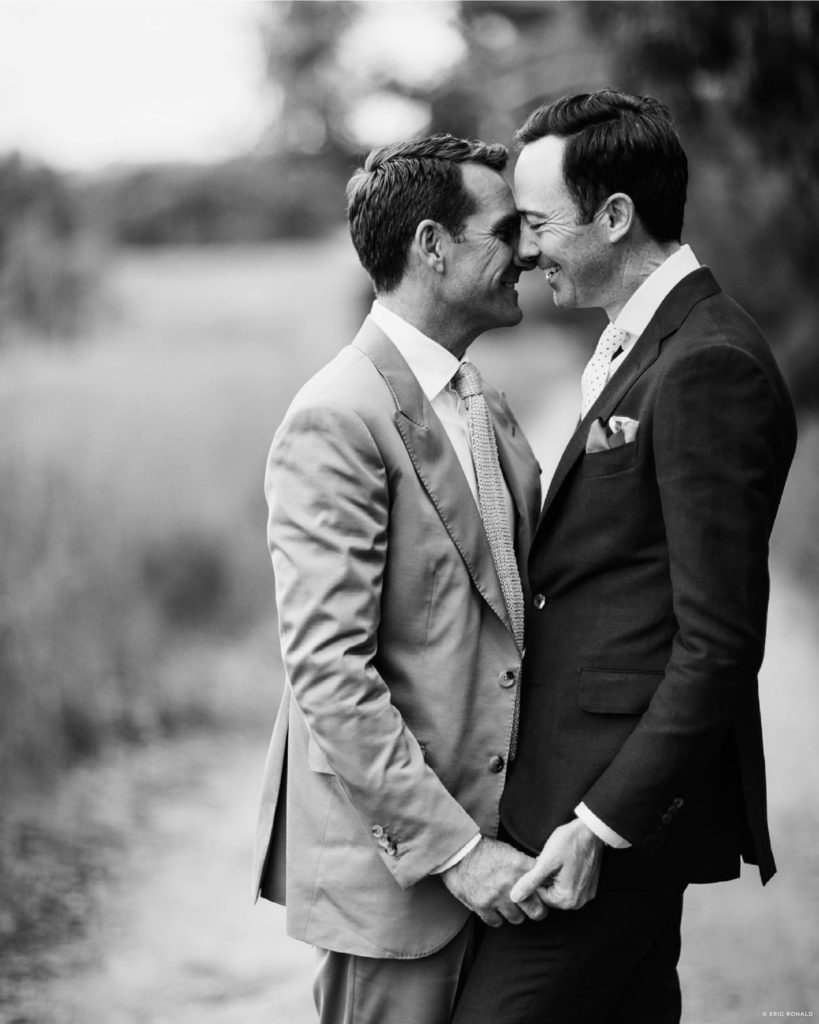 This is what motivates Eric Ronald, a wedding photographer based in Melbourne, Australia. A recent addition to the brand ambassador program, the Capture One team, spoke with Ronald about his journey to become a professional wedding photographer.
"I was always drawn to the arts," said Ronald. "After high school, I went to film school. So that's where I received more of a foundation, both technically and creatively, in how I can start working on how to become a cinematographer."
From there, Ronald focused on making films, music videos, but upon graduation, he realized that the reality of being a professional cinematographer was quite different than he imagined.
"I like the idea of cinematography as I have a very vivid imagination and am a visual person," said Ronald.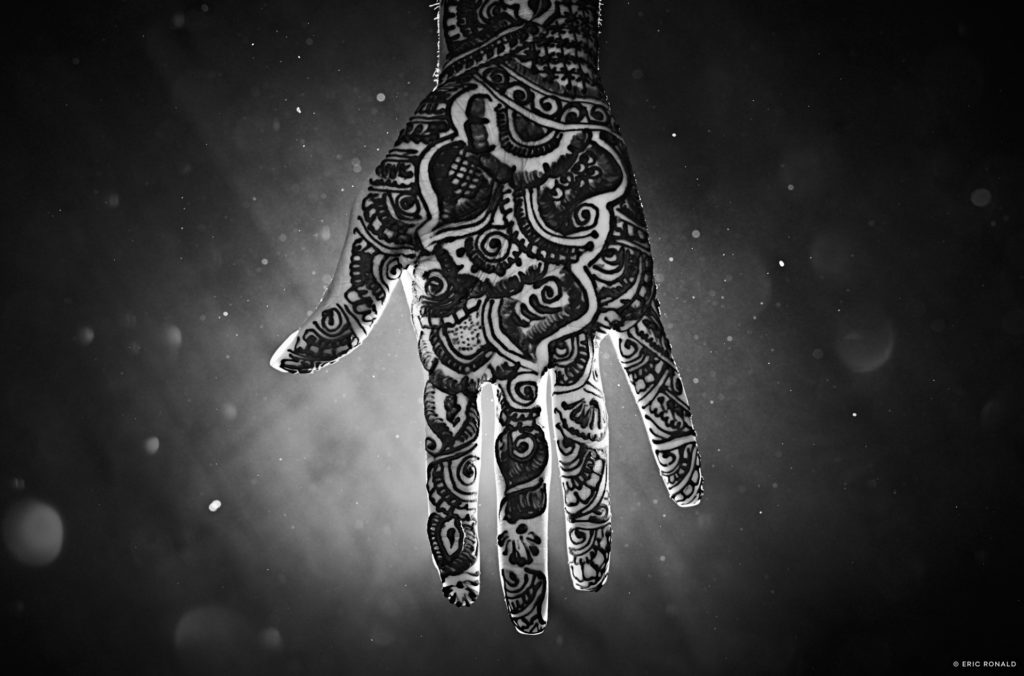 But on set it, Ronald found himself jostling against different egos—egos who were convinced that their way was the only way.
"I found it frustrating. But also, I didn't have the life skills to navigate that kind of world, which was a bit of a worry because I had spent all these years and passion and time to learn this craft and then not to pursue it."
Always a hard worker, Ronald was not prepared to give up on film entirely and soon found
himself working on an Australian cop television series, Blue Heelers.
"I thought, 'Okay, I've gone through this path. I've got thrown into TV. I'm just going to have to grab this opportunity and run with it,' because there's no other path for me, or at least I didn't see that there was."
TV Times
From Blue Heelers, Ronald began an early career in television, cutting his teeth on shows such as Deal or No Deal, Dancing with Stars, Australia's Got Talent, among many others. For Ronald, television was both a job that required a creative mind and technical savoir-faire– the latter he credits later helped him understand the more intricate mechanics of photography.
"Working in television production helped me dial my eyes into the consistency between images and why it's important to focus on aspects, such as skin tone," said Ronald. "I discovered that sometimes it does not matter what the rest of the image is doing, in terms of how we stylize it. But we generally want the skin to look pretty good, so it was nice to have a creative filmmaking background, but then funnel it through a much more technical kind of training, as well as lighting and understanding the important role it also plays in both film and photography."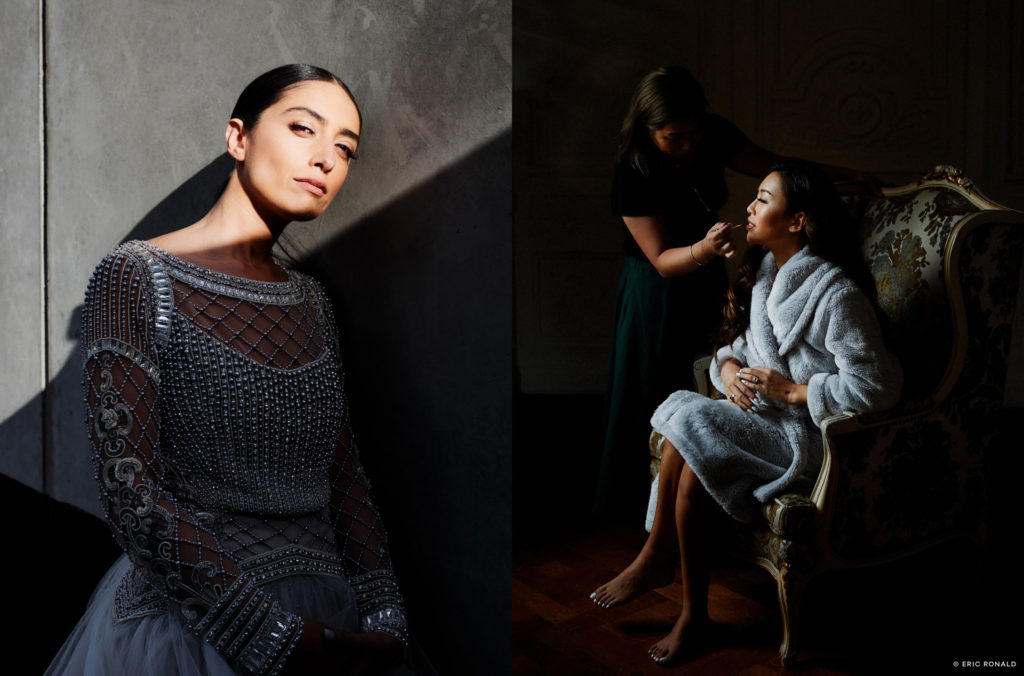 Life Changes
Ronald ended up working ten years in television, upon which he started to evaluate whether he could grow anymore in this field.
"I got to a point where it's like, the only place up from being a technical director is being in administration and management, which didn't interest me."
At the same time, Ronald's older brother fell ill with skin cancer.
"So, I'm going through the process of losing my brother and working long hours for a job that no longer had anything for me," said Ronald. "As my brother, Lee was sick, one of the last things he said to me was 'Don't waste a day,' which may sound cliché, but it was particularly apt for me because I was wasting my time and, well, time is precious. My brother died when he was 25."
Reset Button
To gain perspective from the loss of his brother and the decision to leave television, Ronald decided to travel.
"All this money that I thought was saved to buy a house, I decided to spend on traveling and spent the most of the year, traveling to all kinds of crazy places across South America, the Middle East, Asia."
Before his global tour, he decided to get a camera.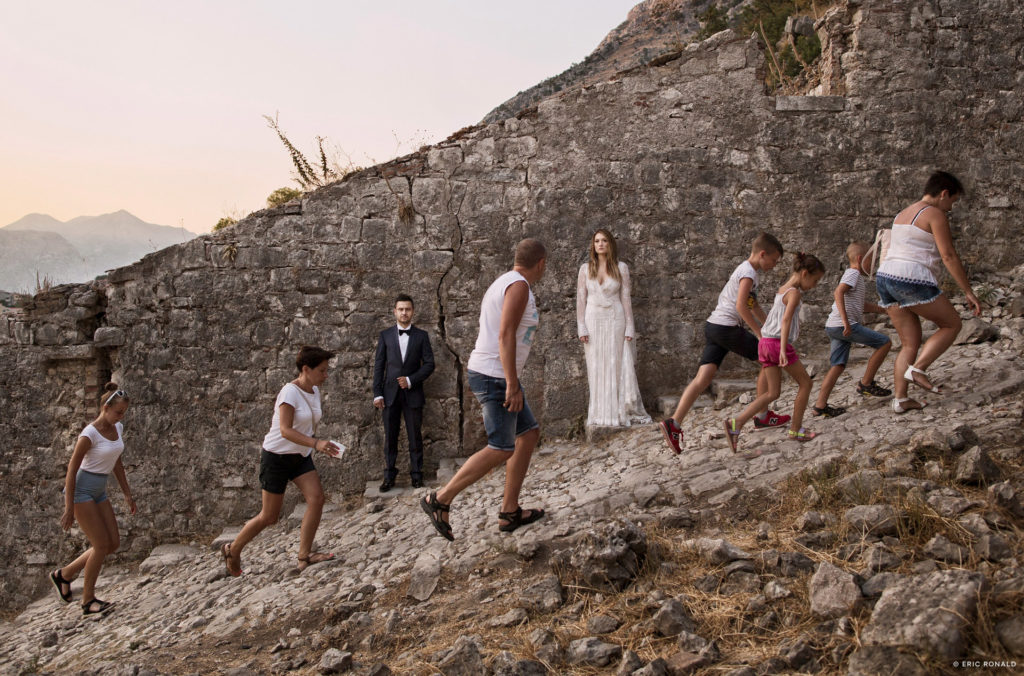 "I bought a Canon 40D, which was a prosumer camera, kit lens, all that kind of stuff," said Ronald. "I also had this Canon 50 mil, which was just 150 bucks."
During the trip, Ronald took photos of the far-flung places he visited and the characters he encountered. What felt like experiencing the world and its wide variety of cultures for the first time doubled as an antidote to Ronald's grieving, as well as grew into a creative outlet.
"It may sound cliché in many ways, but I grieved through the camera," said Ronald. "Having nourishing experiences, such as meeting an old Peruvian woman in the Andes and developing a connection, and then capturing her portrait was what I desired at that time."
Back Home
Upon returning home, Ronald went back to television while he figured out his next move: photography.
"Okay, Photography. How do I get there? How do I make this a thing?" said Ronald.
After his travels, his natural inclination was towards travel photography, but he quickly realized it wasn't feasible due to family commitments.
At a crossroads again, Ronald was stumped. It was then that a friend of his asked him to shoot his wedding.
"At first, I was like 'No way.'" said Ronald. "I wasn't interested and also had these preconceived ideas of what wedding photography can be, which was cheesy."
Yet, his friend insisted on referring to the photos Ronald had taken during his travels, encouraging him to do whatever he wanted.
"He was persistent and said just do whatever you want – there's no pressure to be a certain way or do it any particular way," said Ronald. "And as soon as he said that, then I got excited."
New to wedding photography, Ronald started searching for inspiration. Yet, nothing from the discipline resonated with him.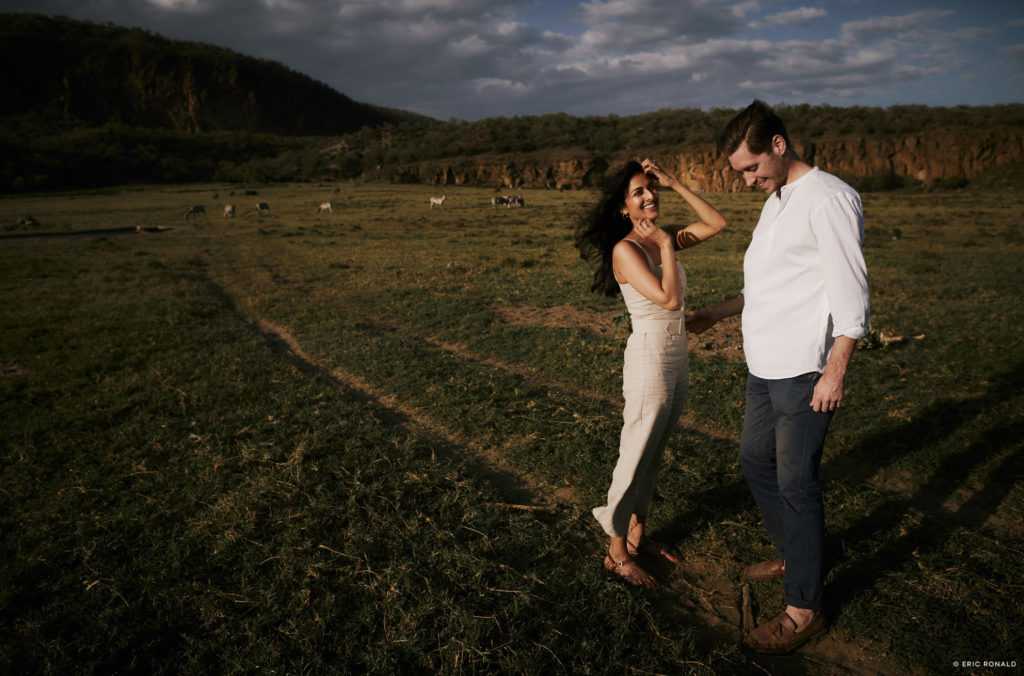 "I remember looking online at other wedding photography. At that time, I didn't find anything that I connected with me," said Ronald. "Then, suddenly, I thought, what if you could photograph a wedding like a film?"
Ronald took the plunge, excited by the possibility of leveraging his cinematography training to create a wedding photo album that was more like a storyboard. Soon, he realized the value of being a wedding photographer – a witness to what is, often, considered the best day of one's life.
"What's exciting is that these photos that I created for these friends, will always be an important reminder of their special day and well, that has meaning," said Ronald. "I think making these short films years before lacked any importance. They were kind of us just playing around, and then they'd disappear into thin air and be forgotten about, whereas what I could do on a wedding day was create a legacy of these couples' most awesome day."
Going All In
Ronald never thought he would become a wedding photographer. Yet, his desire to connect with people and draw out their personalities and quirks with each camera click aligned well with him and ultimately converted him to the genre.
"Never in a million years did I think I would want to be a wedding photographer, but I just kind of grabbed it and ran with it."
And what started as a gig in his city of Melbourne has evolved into a profession that combines far-flung places with the "Big Day."
"I have been able to infuse my love of travel photography into wedding photography," said Ronald who has shot weddings in Egypt, Jordan, Sir Lanka, among many other places.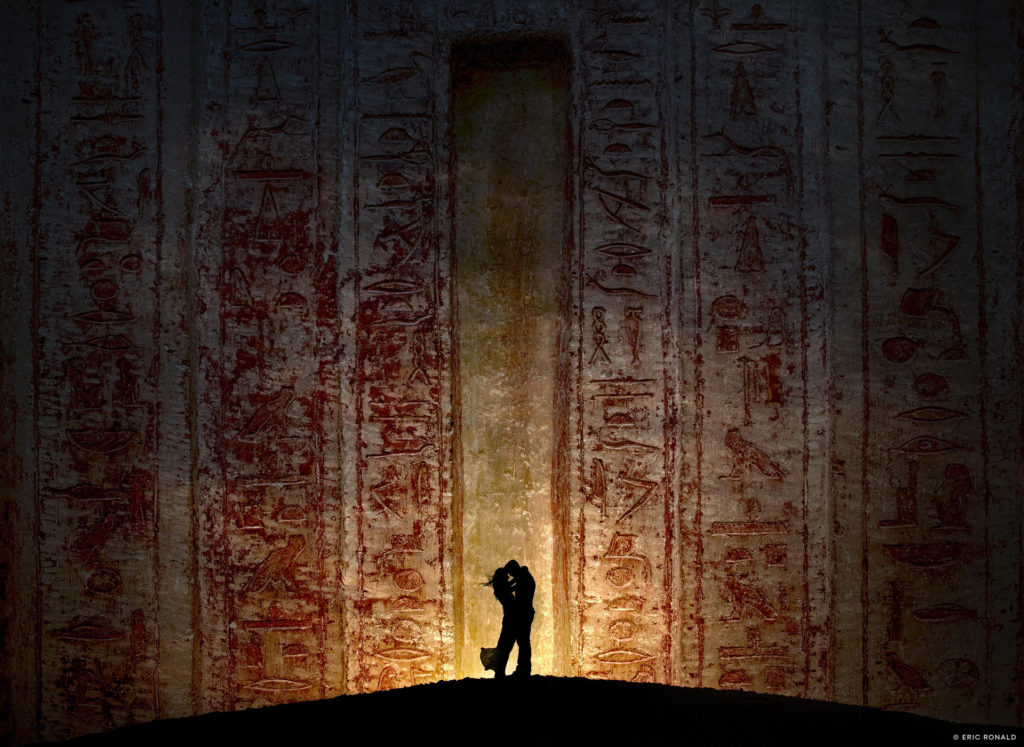 But these are not always you're not typical destination weddings.
"We're not just doing resort weddings, which are wonderful, in a place like Thailand, which I love doing," said Ronald. "But also, having an opportunity to photograph in a place like India, the culture and the ceremonies are so different to what we know. There's just so much that I just naturally get excited about and just want to snap it all up."
Picture Perfect
On the challenges of capturing both the essence of a couple and their setting, Ronald acknowledges while anyone can take a picture of the Pyramids, it's up to the photographer to make the human connection among the setting and subject.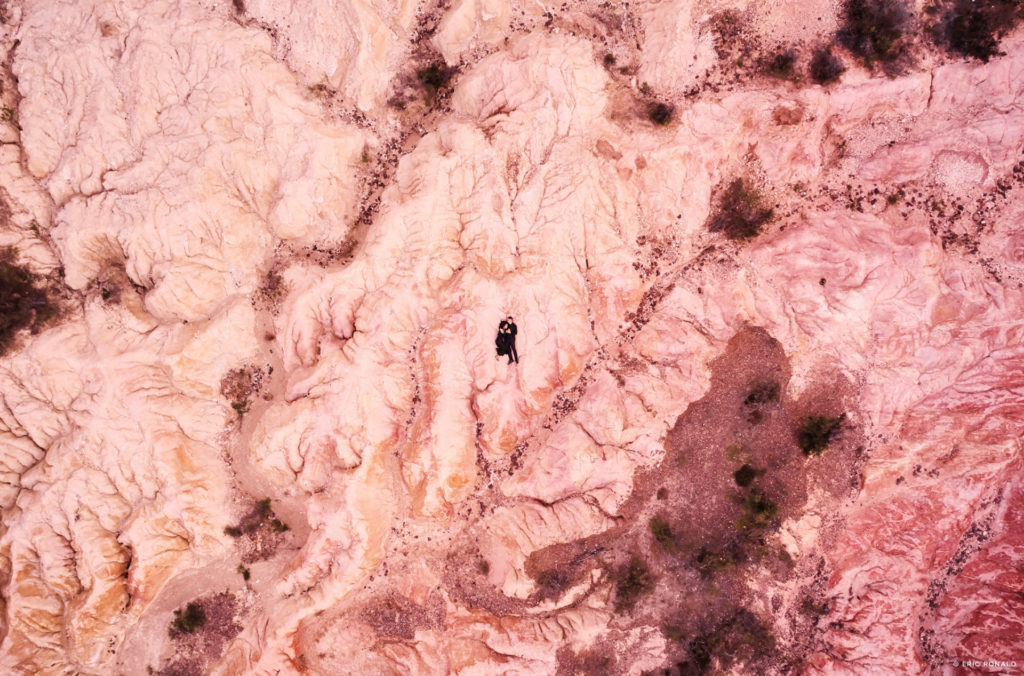 "It's about who you are as a person and being genuine and sincere. I love people. That's one of the reasons why I do this gig," said Ronald. "Not only do I love people, but I'm also fascinated by people."
It's that level of curiosity that keeps Ronald engaged and alert as a wedding photographer combined with the challenge to always connect.
"For me, the challenge is always how do I connect really intensely with these two human beings, that I've never met, never worked with before?" said Ronald. "That's the ongoing challenge that I'll have for as long as I'm a wedding photographer, and well, that's fun for me."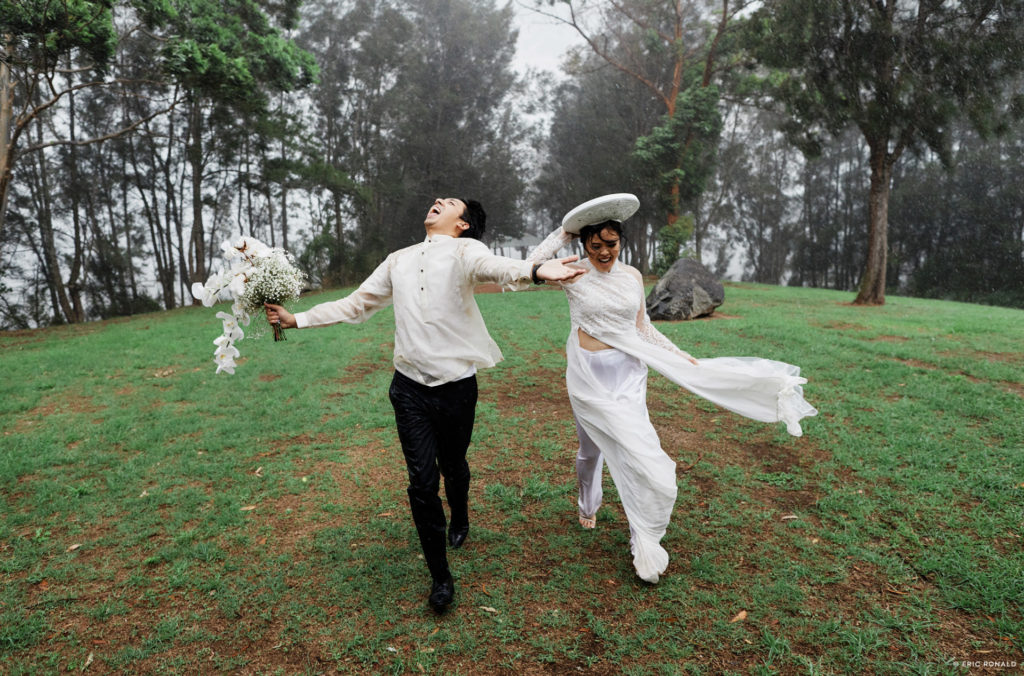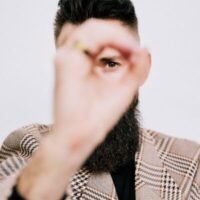 Eric Ronald
Eric is all about doing things differently. Not interested in norms and passing trends, he prides himself on paving his own way, creating dramatic, emotive stories passionately crafted for his beloved wedding couples. It's no wonder Eric has been highly awarded for his wedding albums as he not only puts great importance on a single image, but by taking inspiration from his background in cinematography he applies a wholistic narrative-based approach throughout his process. Eric's passion and unique ethos has served him well having worked with couples in some of the world's most incredible locations including Kenya, Sri Lanka, Jordan, Cyprus, Montenegro, India, the Philippines and Egypt.
Follow Eric Ronald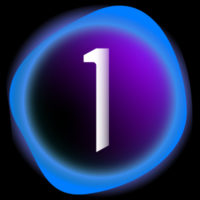 Capture One
Born out of a passion for photography, Capture One provides photographers with the tools to collaborate with clients and creatives, achieve the highest quality photograph, and bring their visions to life. Today, Capture One offers the fastest tethered shooting in the industry, an intuitive and efficient workflow, unparalleled image quality with support for over 600 camera and lens profiles, true-to-life color processing, and precise editing and collaborative tools. We are on a journey to become the most powerful ecosystem of creative and collaborative tools with workflow freedom spanning across multiple devices, letting professional photographers work from anywhere with anyone.
Follow Capture One