There is a reason we don't see the world in black and white. Colors are an integral part of how we experience life and how we communicate. For a photographer, colors are another tool to set a mood and help tell a story, and getting them right can make or break an image.
In celebration of Black History Month and the role color plays in our lives, we spoke to three photographers, who are all part of the Black Woman Photographers collective, about their work and how they explore their subject matters with color.
Daniella Almona
For a photographer, understanding color is just as important as understanding composition and angles. At least to Lagos-born, Atlanta-based photographer Daniella Almona.
With her portraits, she works to highlight blackness in all forms and plays with highly saturated colors in backdrops, props, clothes, and make-up to bring out her subjects' features. With lush reds, warm oranges, and velvety blues drawing the viewer into the frame, she elicits emotion in both her subjects and audience.
"The way colors interact with each other is a huge part of what makes a person stop and admire a photograph," she explains.
"I have learned over time that certain colors and shades make the melanin in black skin 'pop' on camera, and being one that loves photographing black skin, this knowledge has helped tremendously."
Citing her culture as a big influence on her appreciation for vibrant colors, she also turns to fellow African photographers for inspiration for her work.
"Yagazie Emezi, Sarah Waiswa, and Trevor Stuurman have been huge influences in the work I create and how I capture photographs."
Visit Daniella Almona's website to see more of her work.
---
Meika Ejiasi
Keeping her eyes open as she moves through her daily life, portrait, lifestyle and food photographer Meika Ejiasi finds inspiration in everything, whether it's sunsets, architecture, bedsheet patterns, or even traffic.
"There are times where my significant other is driving and I have to tell him to stop the car and reverse so that I can snap a photo of something that was framed just right, or of something I need to capture to help with my ideation of future projects. It's a beautiful thing," says Ejiasi.
Ejiasi, who is based in Oakland, California, experiments with high versus low contrast colors when photographing food to create mouth-watering scenes for her clients and plays with vibrant hues in her portraiture to bring out her subject's unique vibe.
"I think colors can help to shape narratives and guide our eyes to the message we want to portray or item we want to highlight."
"I love capturing different hues and tones in my images because they tell stories and can make you feel a certain way.  There's so much magic in using color to compliment a facial expression, a dope outfit, or even a simple gesture."
Explore Meika Ejiasi's portfolio here.
---
Dola Posh
"Colors play the role of emotional nostalgia in my work. It serves to remember my journey as a young woman, my background, and the joys and stories I want my daughter to carry with her as she grows," says Dola Posh.
Dola is a Nigerian portrait photographer based in the UK who explores her everyday life in her photography. In a series of self-portraits with her daughter, she documents the beauty in mundane things and daily routines.
Drawing inspiration from nature and her culture and tradition, her work often features a muted palette where different shades of brown work together with rich reds, oranges, and golden hues to create a soft yet profound expression.
"I remember my childhood with many warm colors – the use of lanterns when there was no electricity, soft clothing fabrics, sheer cream curtains, apple and coconut trees, and the presence of family and food."
"Colors also help guide people through the photograph frame. It can also serve as a symbol to the viewer or storyteller and helps enhance or drive the emotions home."
See more of Dola Posh's work here.
---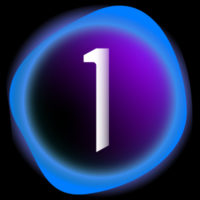 Capture One
Born out of a passion for photography, Capture One provides photographers with the tools to collaborate with clients and creatives, achieve the highest quality photograph, and bring their visions to life. Today, Capture One offers the fastest tethered shooting in the industry, an intuitive and efficient workflow, unparalleled image quality with support for over 600 camera and lens profiles, true-to-life color processing, and precise editing and collaborative tools. We are on a journey to become the most powerful ecosystem of creative and collaborative tools with workflow freedom spanning across multiple devices, letting professional photographers work from anywhere with anyone.
Follow Capture One