In this second blog post I will show you an easy and somewhat unusual trick that was taught to me by Steve Hendrix of Capture Integration in Atlanta, Georgia, USA.
A way to push a mood or grade an image
I was looking for a way to take a large section of brown grass in a housing development and shift it towards green. Steve suggested that I use the Skin Tone Editor in the Color Editor in Capture One Pro 7. Using this tool has changed how I approach color correction and how I shift colors to push a mood or grade an image.
In the fall of 2012 I shot aerials of Chicago, Illinois for a book project and my stock library. A few minutes before sunrise, we flew a Schweitzer 300 helicopter out over Lake Michigan and along the Chicago shoreline. I wanted to see if I could make a stronger photograph of the Chicago Harbor Light than the one I shot in 2003 for the Chicago book project mentioned above.
The water appeared greener than I remembered
We were flying in a "severe clear" high-pressure system.  The light was clean, crisp and perfect for low-level aerial photography.
When I imported the images in the Capture One session for this shoot, I noticed the water appeared greener than I remembered.  I shot this image with a Nikon D4, 35mm F/1.4 Nikkor G lens and a B+W Polarizer.  The sky was close to where I wanted it but the water was a bit lacking.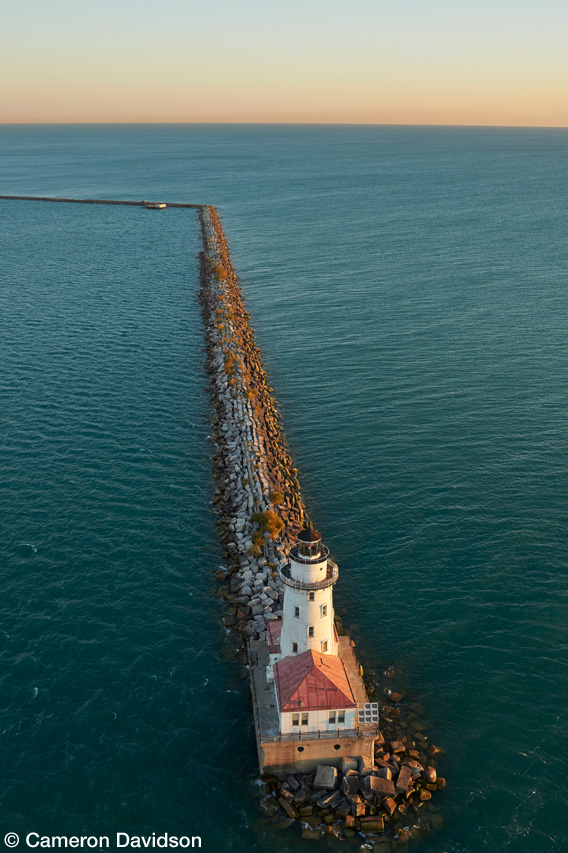 First off was an adjustment the overall exposure. I brought it down about half a stop to dampen the highlights on the sunward facing side of the ligthhouse.  I used the highlight recovery tool to bring down the clipped highlights and also brought the output level down to 250.

Why I used the Skin Tone Editor
I thought about Steve Hendrix's Skin Tone editor suggestion and used the editor to shift the water color toward blue.
For those wondering why I use the Skin Tone Editor to shift color instead of the Advanced Color editor – it is just another arrow in the quiver. You can shift the color a fair amount and the uniformity slider allows you to spread or restrict the color.  I find it useful for coloring grass or shifting the color tone in water."
After taking a sample of the green water, I shifted the color quite a bit plus increased the smoothness and uniformity.  The water was a bit dark to my taste and I increased the lightness to 2.2. This is a great trick for decreasing or increasing brightness in an area.  I often use it to bring down skies and to increase the color.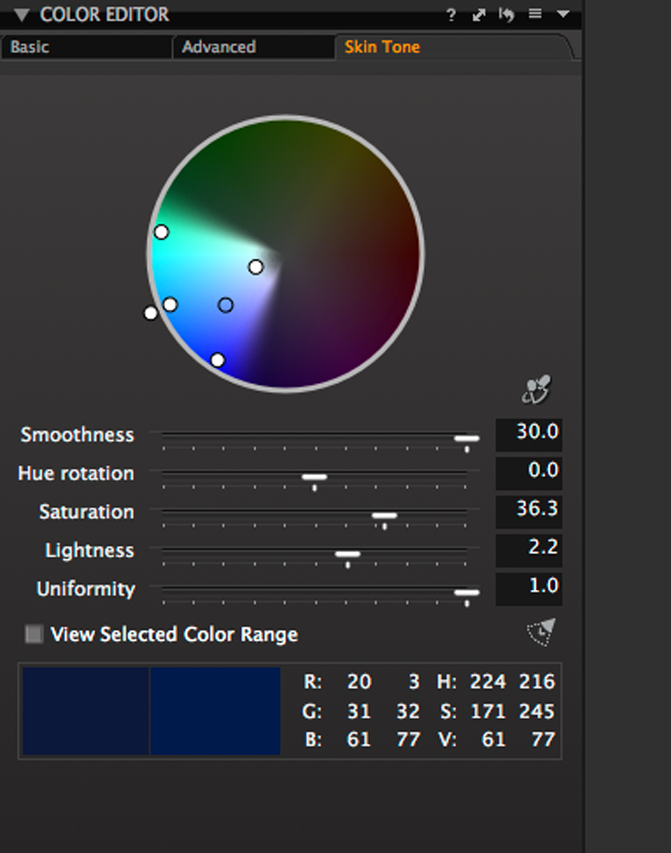 Next up was the sky.  It seems as if it is almost a must-do wtih aerials that if you expose for the surface than your sky tends toward overexposure.  I prefer to not use gradient filters while shooting aerials. They can be one more item that can drop out of the helicopter and my philosphy is, safety first. I take a minimalist approach while in the helicopter becuase more weight equals less power and the less equipment in the rear cabin the less chance something can go missing.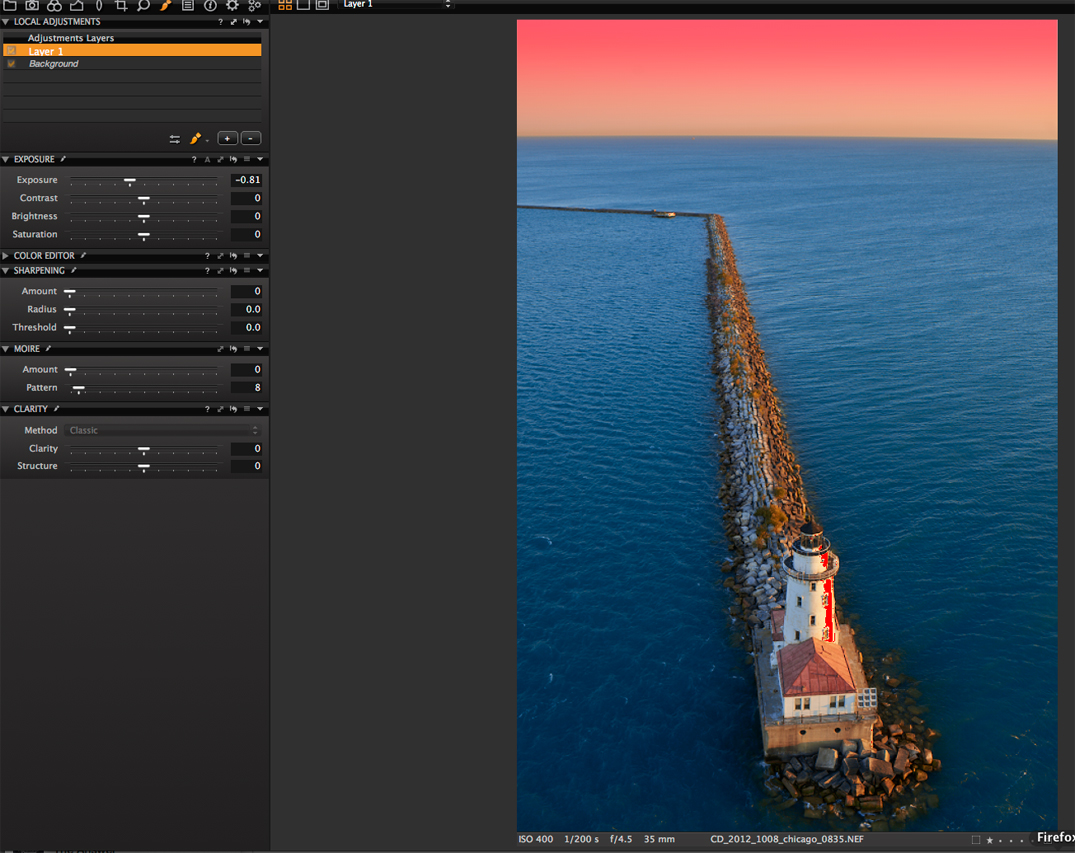 The sky correction was made on a second level and was close to 3/4's of a stop.
Since this image was intended for stock, I wanted the colors to pop a bit when seen as a thumbnail on the agency website.  I find for many of my aerial and landscape images that I can process the image out to a final delivery file without going into secondary image editing programs to correct or enhance.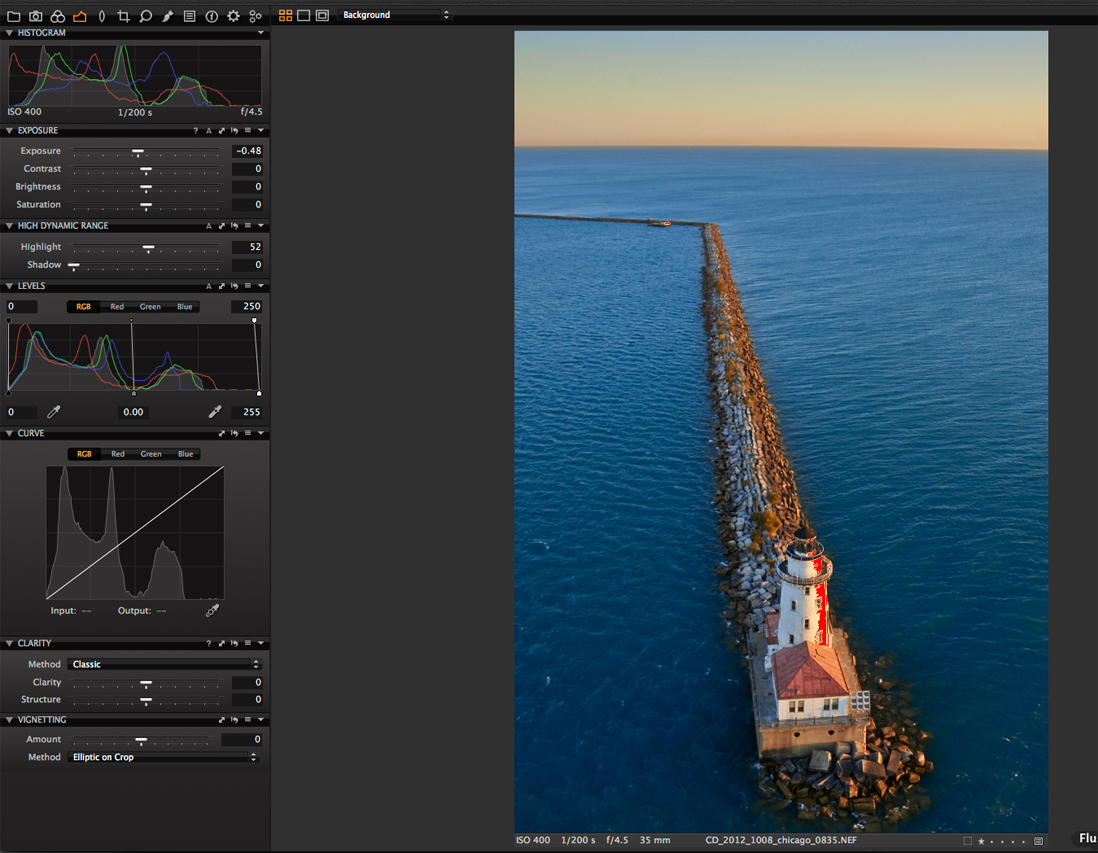 Best regards,
Cameron Davidson
email: [email protected]
web:  http://www.camerondavidson.com
Cameron Davidson
Cameron Davidson is a well known American aerial and location photographer who shoots for a healthy mix of editorial, NGO and commercial clients including Vanity Fair, Dominion Resources, Virginia Tourism, Money and ESPN The Magazine.