To all of you who depend on us, we are sorry for the inconvenience caused by the outage affecting Capture One this past Friday, April 14.
Empower photographers is one of our core values, and we could not deliver on that during the outage. We also wish we had been more open and timelier in communications on our website, noticeboard, and social media. I want to apologize to all of you who were affected on behalf of everyone here at Capture One.
What happened?
On Friday, April 14 at 08:47 PM CEST, our detection systems flagged an outage that prevented many of our users from starting Capture One. Within minutes, our engineering team started investigating the root cause of the issue, and about 1.5 hours later the incident was fixed.
This was an especially difficult outage in that it involved a combination of factors. Our authentication and authorization services were overwhelmed and denied new requests for reasons that were unrelated to incoming traffic, and they ultimately required a restart.
Moving forward
Although an incident like this is very rare, we're completely committed to making sure Capture One is available to you no matter what. So, we're working closely with our cloud and infrastructure providers to prevent similar incidents in the future. We'll also be making changes to the activation and authentication logic in Capture One Pro to make it more resilient to cloud availability. These will be progressively rolled out over the next 6 months.
We have also defined actions we will take to serve our community better in the future through a more proactive approach in our communications.
Over the past few months, I've spoken to dozens of photographers and digitechs who have impressed on me the critical role Capture One plays during a high-stakes, time-sensitive photoshoot. To the best of our knowledge, there has been no persistent consequence from the outage, and your Capture One experience should be fully back to normal.
You can always contact our support team if you experience any problems using Capture One now or in the future.
We are grateful for the patience and support of our community, users, customers, and partners.
Rafael
CEO
---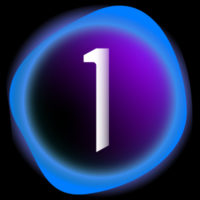 Capture One
Born out of a passion for photography, Capture One provides photographers with the tools to collaborate with clients and creatives, achieve the highest quality photograph, and bring their visions to life. Today, Capture One offers the fastest tethered shooting in the industry, an intuitive and efficient workflow, unparalleled image quality with support for over 600 camera and lens profiles, true-to-life color processing, and precise editing and collaborative tools. We are on a journey to become the most powerful ecosystem of creative and collaborative tools with workflow freedom spanning across multiple devices, letting professional photographers work from anywhere with anyone.
Follow Capture One