NOTE: This article discusses an older version of Capture One Pro. To learn more about our latest version, click here.
On Thursday, July 22, Capture One launched a new update (14.3.0) for Capture One 21. Designed to increase functionality and reduce complexity across the varied workflows, the update aimed to meet the evolving needs of the Capture One community – a community of professionals both rich and diverse in their needs.
The last week has revealed to us that not all those needs were fulfilled.
While striving to create the most cutting-edge tools for our community, some of the long-established processes and tools our users rely upon were unfortunately lost in this recent update.
This was never our intention.
As we continue to listen to our community's feedback, we hope that this will guide us in our future endeavors to deliver the best solutions to fulfil the needs of loyal customers. We hope that this feedback can evolve into a positive conversation – one that will allow us to better understand how to meet the multiple needs of our community – present and future.
We are profoundly grateful for the pivotal role that professional photographers have played in our product development and in shaping what Capture One is today, now and into the future.
For us to grow as a company, we need to work in tandem, as well as ensure that our software can meet the evolving needs of professional photographers while at the same time encouraging aspiring photographers to embark on their journey as image creators.
To help us move forward, we would kindly ask that all concerns and requests are submitted through the community forum to ensure we can best assess and act on your feedback. We are committed to improving how we can bring the community closer together.
Below you can find a FAQ that addresses the more technical concerns related to 14.3., as well as what you can expect with future releases.
– Capture One Team
14.3 FAQs
Why have you removed the Output tab?
Given that the Output tab was particularly complex to understand and use, we tried to simplify it. As a critical tool, it remained imperative for us to maintain its original function for our users, but at the same time encourage new users to experience the perks of this feature.
Where is my Output tab?
All tools related to Export, are available in the Export dialog, which can be accessed through the Export toolbar item or the main menu.
Currently these tools are not available from the Main UI, but we are working on a solution. This solution will allow you to add the new tools to any tab in the Main UI.
Can I cancel an export that I have already initiated?
Yes, you can do this by opening the Activities window (Window>Activities) and click the cancel icon (x).
How can I pause and resume an ongoing export?
You can't do this in 14.3. In an upcoming release, we will provide this functionality.
If pause and resume are critical to your workflow, we recommend using 14.2.
Can I still specify a destination folder that is shared across different recipes?
Yes. All recipes point to the same default folder that can be changed.
You can, of course, still specify individual Export locations per recipe.
Is it still possible to create sub-folders based on metadata?
Yes, the Location Tool can create Sub-folders based on variety of metadata, using Tokens.
Can I continue a tethering session while the Export window is open?
Yes, photos captured during a tethered session continue to be transferred to Capture One.
When can I expect the upcoming release?
Currently, we are planning the next release. We will continue to release new features and improvements as they become available.
If there is any critical functionality missing for you, we suggest you use 14.2.
How can I download Capture One 14.2?
Navigate to this link – https://www.captureone.com/en/account/download/previous
Please log into your account for access.
Can I output without opening the Export dialog?
Yes, you can do this in several ways, ctrl/cmd+d or by long clicking the Export button and choosing "Export with previous settings"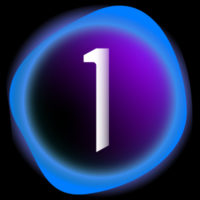 Capture One
Born out of a passion for photography, Capture One provides photographers with the tools to collaborate with clients and creatives, achieve the highest quality photograph, and bring their visions to life. Today, Capture One offers the fastest tethered shooting in the industry, an intuitive and efficient workflow, unparalleled image quality with support for over 600 camera and lens profiles, true-to-life color processing, and precise editing and collaborative tools. We are on a journey to become the most powerful ecosystem of creative and collaborative tools with workflow freedom spanning across multiple devices, letting professional photographers work from anywhere with anyone.
Follow Capture One