It's not that long ago Capture One Pro 9 was released, but that doesn't mean we have been sitting on our hands. Last week we released Capture One Pro 9.1 with new features and improvements on existing features.
 What's more, this is a completely FREE upgrade if you already have version 9, whether that be a subscription or a license.
 Download free 30-day trial of Capture One Pro 9.1
New Uniformity Controls
Capture One Pro 9.1's Color Editor is an incredible tool and really worth getting to know inside out.  The Skin Tone tab has additional controls for correcting uneven skin tones.  Previously there was a single Uniformity slider that could be used to even out the color of skin tones.
Now that has been split into three sliders for individual connection of Hue, Saturation and Lightness.
Try it out!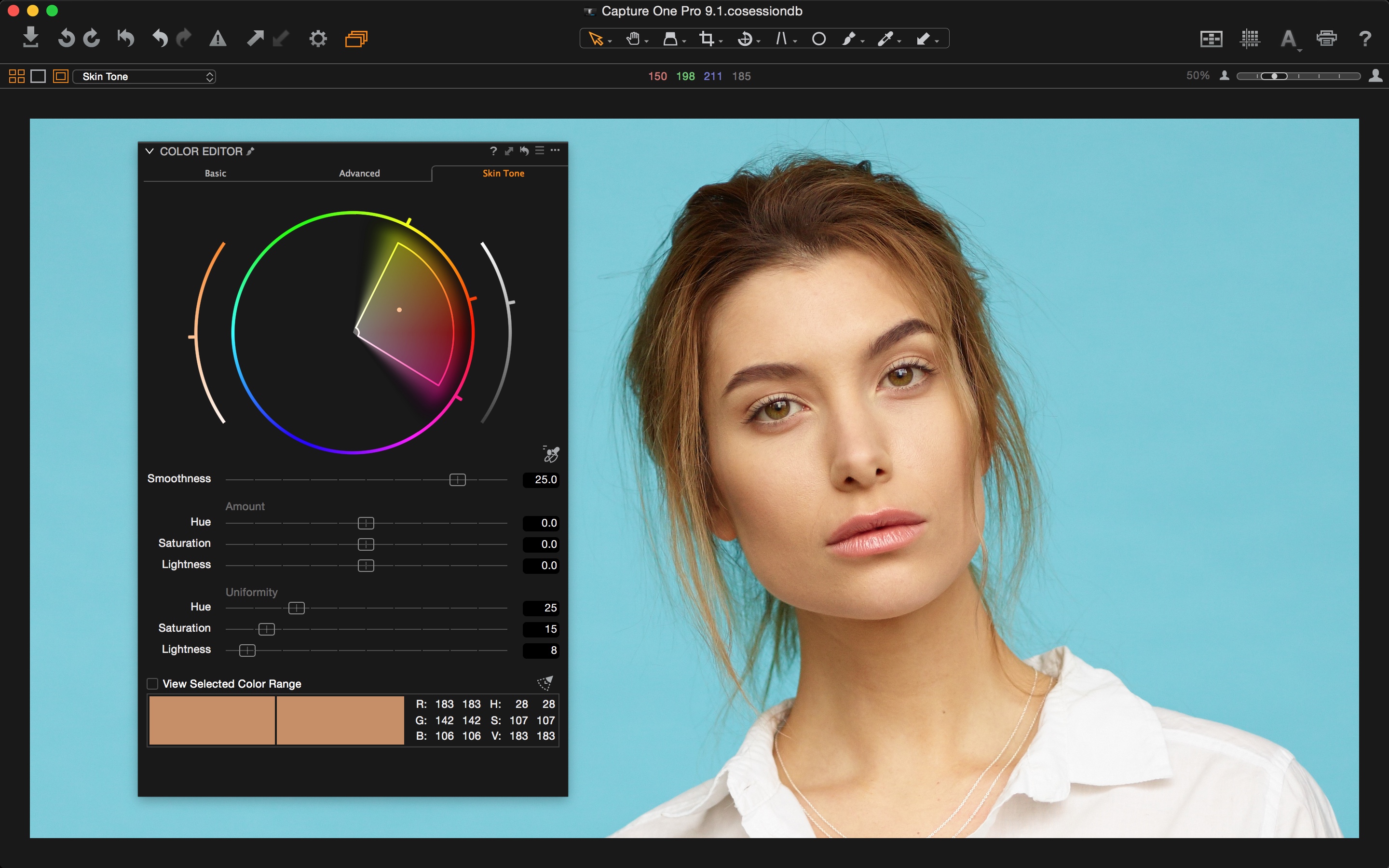 New Features for Tethered Capture in Capture One Pro 9.1
If you regularly shoot tethered to Capture One Pro 9, we have made a couple of changes to improve stability and workflow. If you use a Canon camera, we have changed the tethering engine to a Phase One developed system that is not reliant on the SDK provided by Canon.
On the surface it doesn't look like much has changed, but you will find increased performance and stability. For some cameras, 30% faster.
For any of you capturing tethered, the Next Capture Adjustments tool has been split into five different categories.
This means the ICC profile, Orientation, Metadata, Styles and all other settings can be individually set.  Live View is also rotatable now and follows the Orientation setting in this tool. Particularly handy if you are capturing in Portrait orientation.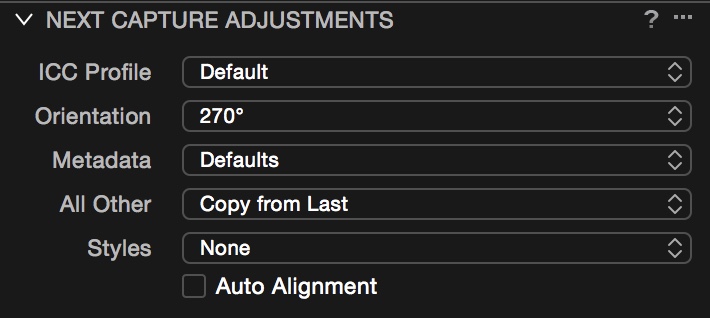 Library Refactor
Again, it won't look like much has changed on the surface but the Library (the database that takes care of Catalogs and Sessions) has been completely refactored for higher performance and reliability.
Improved TIFF File Handling
 If you are managing your TIFF assets in Capture One Pro 9.1, if any of those have alpha channels or layers, they can be properly displayed in the viewer.
Lots of new Shortcuts and Workflow improvements
Simple commands that have not previously been available as a shortcut have now been added to the improved Keyboard shortcuts editor. These include actions such as Inverting a Local Adjustment Mask or Resetting the Capture Counter.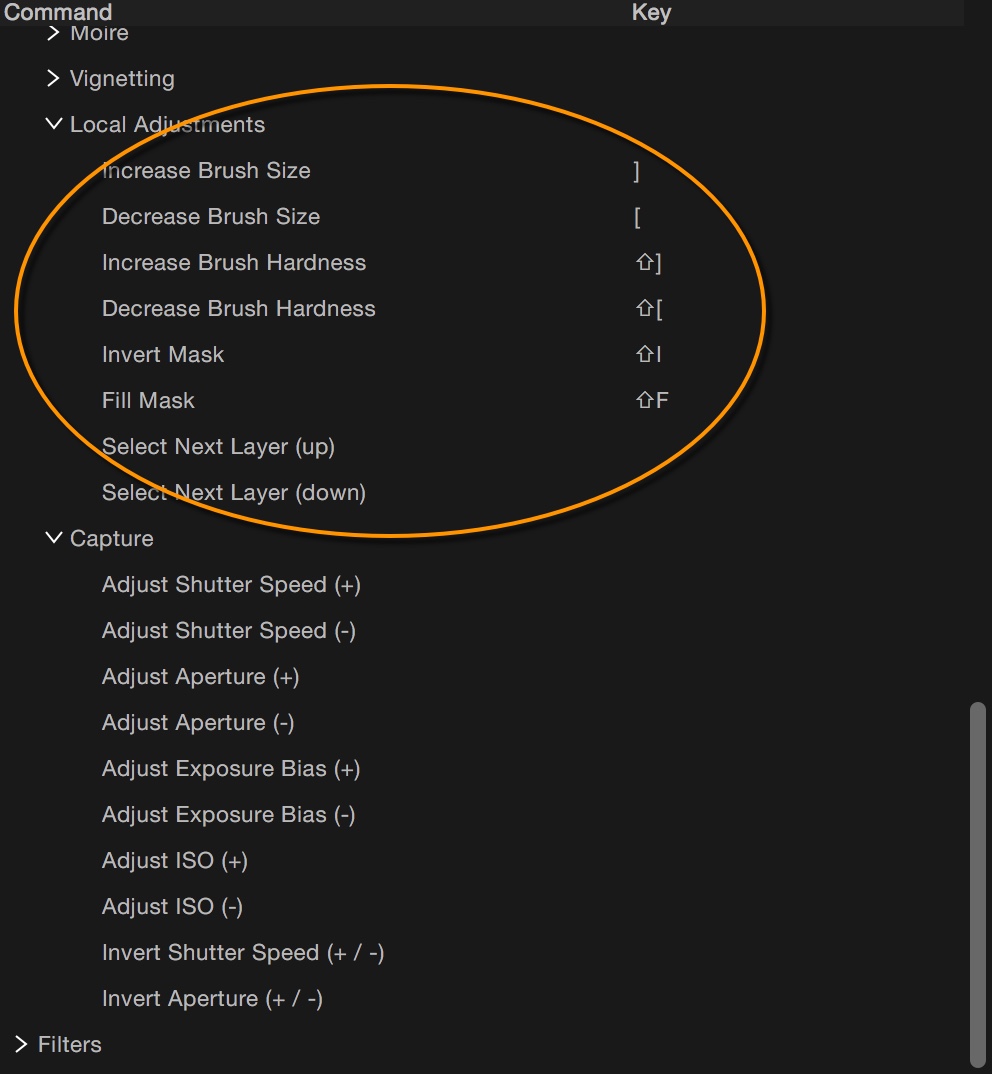 A useful new workflow addition has been added too.  Select By in the Edit menu means that selecting certain images in a collection is simply achieved from this menu or by enabling any of those commands with shortcuts.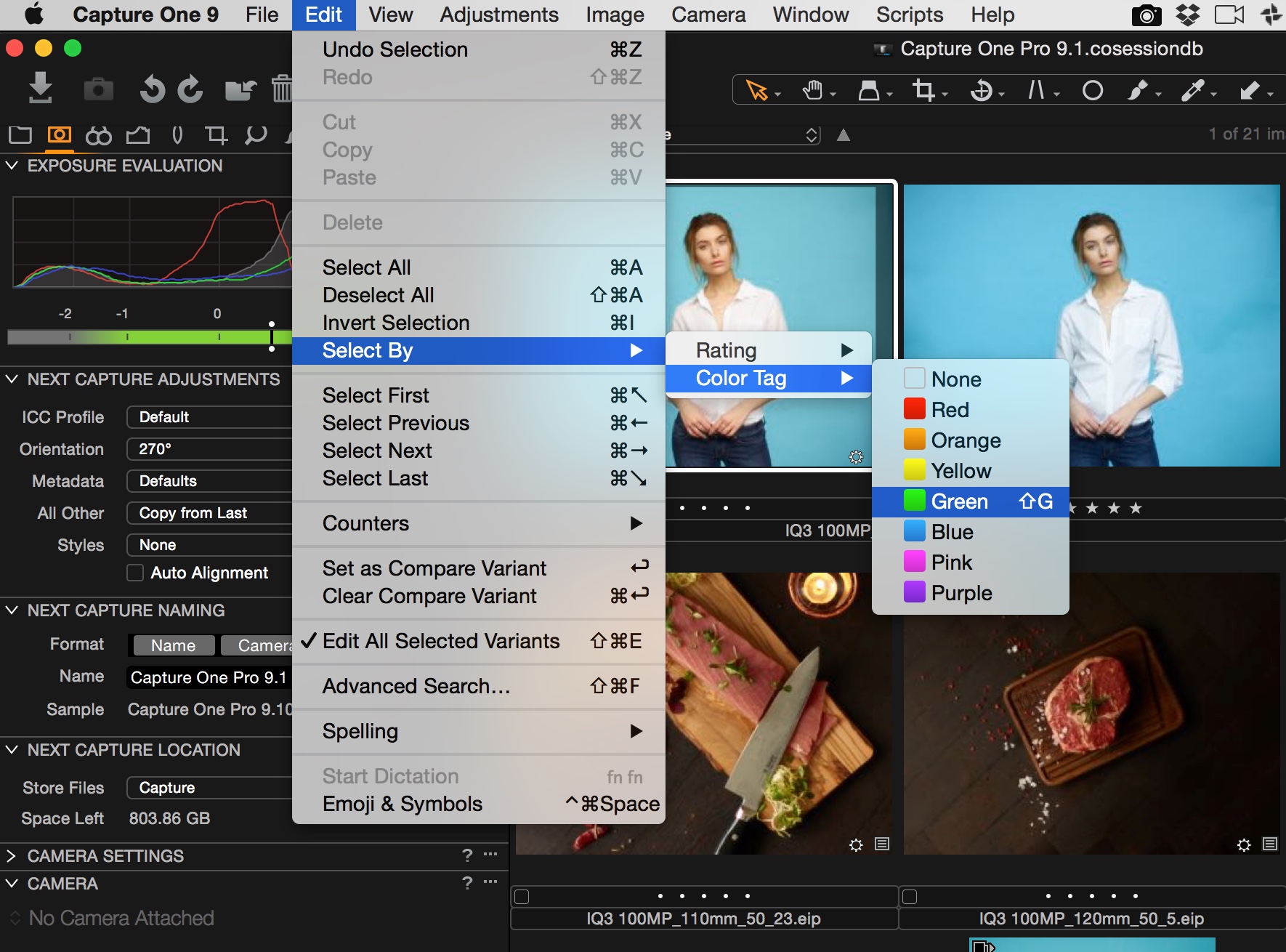 This gives an impressively quick way of selecting all Five Star rated image in a collection.
 You will also find by right-clicking on any image in the browser that it is possible to create albums automatically based on a Rating, Color Tag or Sequence ID from a Phase One XF camera.
Therefore, selecting a whole collection of images with different ratings and color tags, and choosing one of those options, will automatically create the right albums. A huge time saver at the end of a shoot.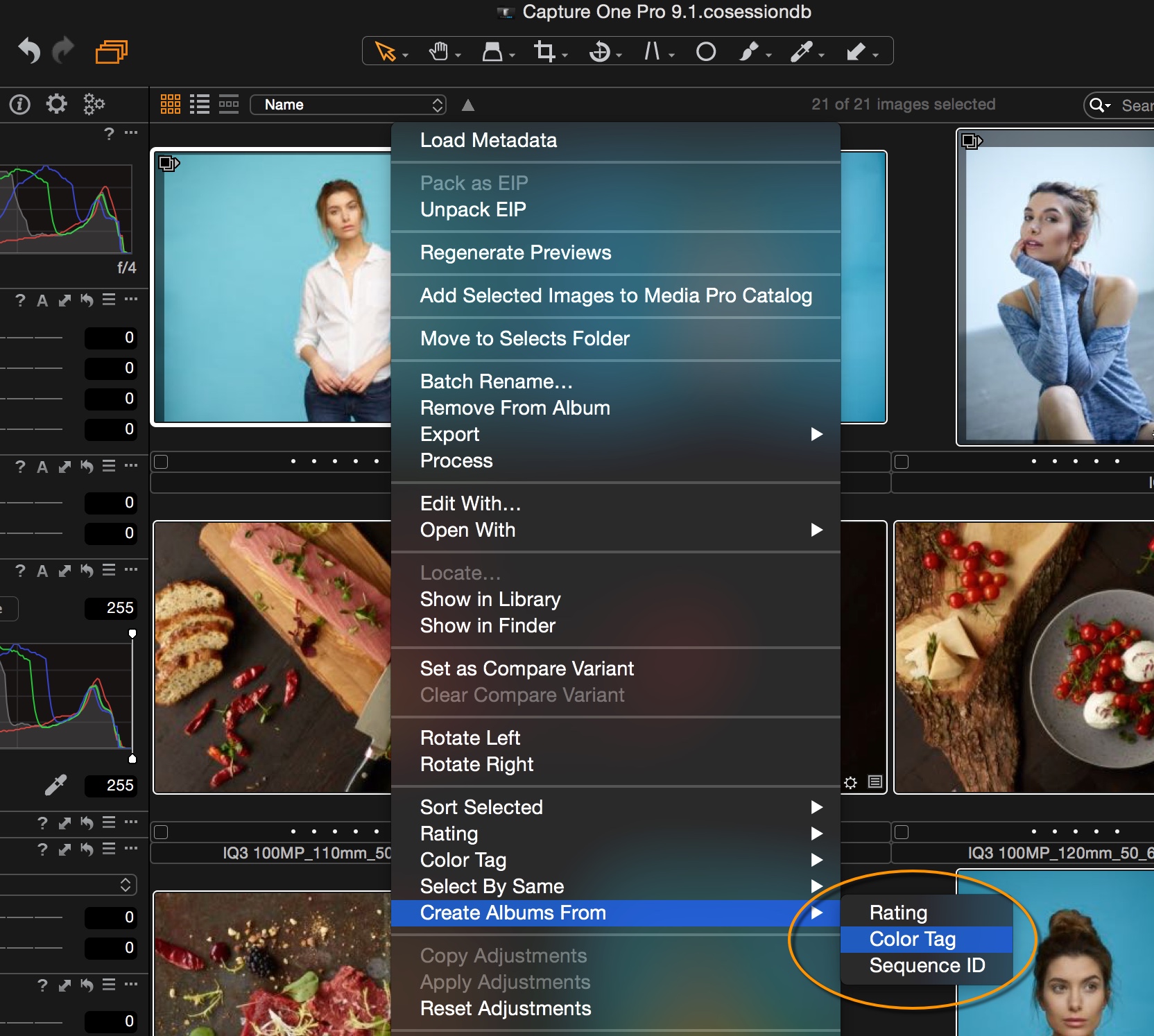 Keyword Export Restrictions
If you manage your keywords within multiple lists, on export you can now restrict which keywords from which lists will be applied to the exported images.
This is very useful if you need to Keyword images for different uses, especially within stock agencies.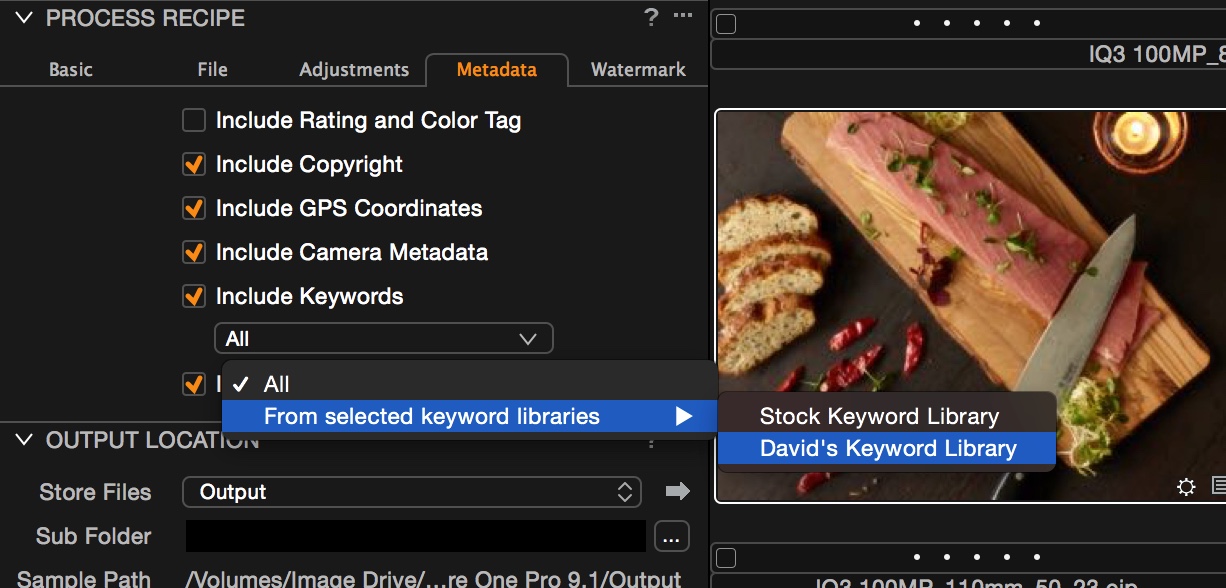 More Integration with the Phase One XF camera
The latest feature update for the Phase One XF camera added a number of Sequence tools for Capture. For example, for Focus Stacking and HDR capture.  These can be easily filtered in Capture One Pro 9.1 and tools mentioned such as album creation above make them easier to manage. See video about the latest feature update:
For a summary of all the new features, watch the What's new in Capture One Pro 9.1 video on our Youtube channel
You can also join me and Drew Altdoerffer for a webinar on Capture One Pro 9.1 so we can give you a run down of the new features and how it interacts with the XF camera. Sign up.
Best regards,
David