The great news is that you can now use Capture One to color correct or "grade" these files in an application that makes sense to you as a photographer and that you are already familiar with.
Better image quality in your movies
Additionally, using Capture One will open up the use for image quality tools not available in any current video editor. For example, bayer level noise reduction and significantly better highlight and shadow recovery.
The corrected images can then be compiled as a master clip in your chosen video editor.
Video cameras that are capable of recording in the Cinema DNG format simply capture individual frames as Cinema DNG files and store this as a sequence of images on the camera's storage media. For example, a camera recording at 24 fps (frames per second) will write 24 Cinema DNG files for one second of footage.
Which cameras support Cinema DNG?
Cameras that support this format are abundant, as an example there are the products from Black Magic Design, including the relatively new Pocket Cinema Camera and the Magic Lantern adapted Canon DSLR's.
Now you can use Capture One for producing the creative look you want for your movies and leave the editing tasks to your chosen movie editing application.
Working with Cinema DNG files
Capture One treats a Cinema DNG file exactly the same as a RAW image file with the ability to change or perhaps fix exposure, color and contrast. If you want to try out the workflow below, you can download some sample Cinema DNG files from here, courtesy of Black Magic Design.
Further sets of Cinema DNG files are available by changing the link to Shot_1, Shot_2 etc.
Try out the workflow
I started by creating a new Catalog (you could also use a Session workflow) and imported the Cinema DNG files. This gave me a sequence of 110 images, which will eventually go to form a clip of just over 4 seconds.
The unadjusted file in Capture One looks like this alongside a file with a few changes I made.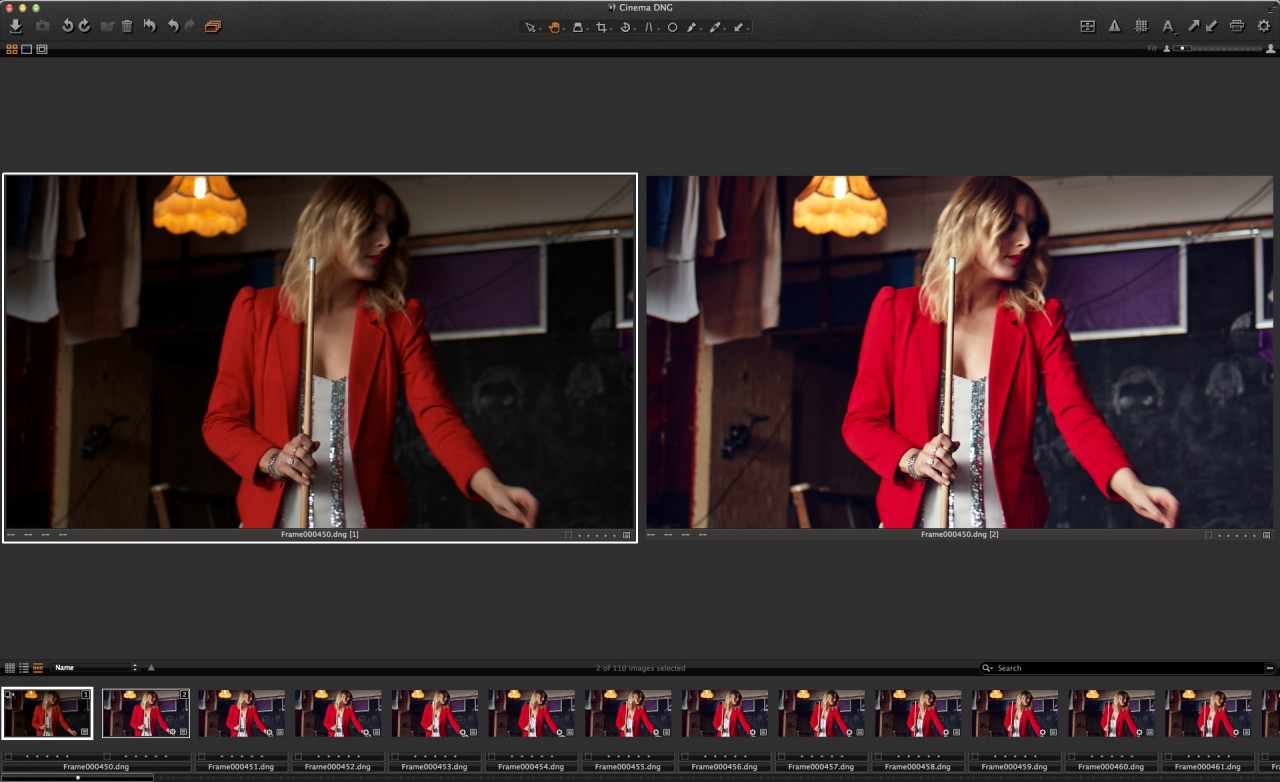 Using the tools in Capture One, I could increase the exposure, improve the shadow detail and I also change the density of the red jacket a little.
Note, I only needed to do this on one image for the sequence. After the first file is adjusted I used the Copy Adjustments icon in the toolbar (upward facing arrow) to copy my adjustments to the clipboard.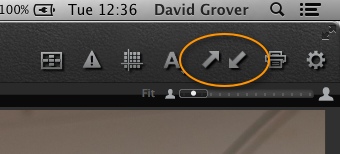 and then selected the rest of the images in the sequence and clicked on the Apply Adjustments icon, the downward facing arrow in the previous image.
I now have a complete sequence of corrected images.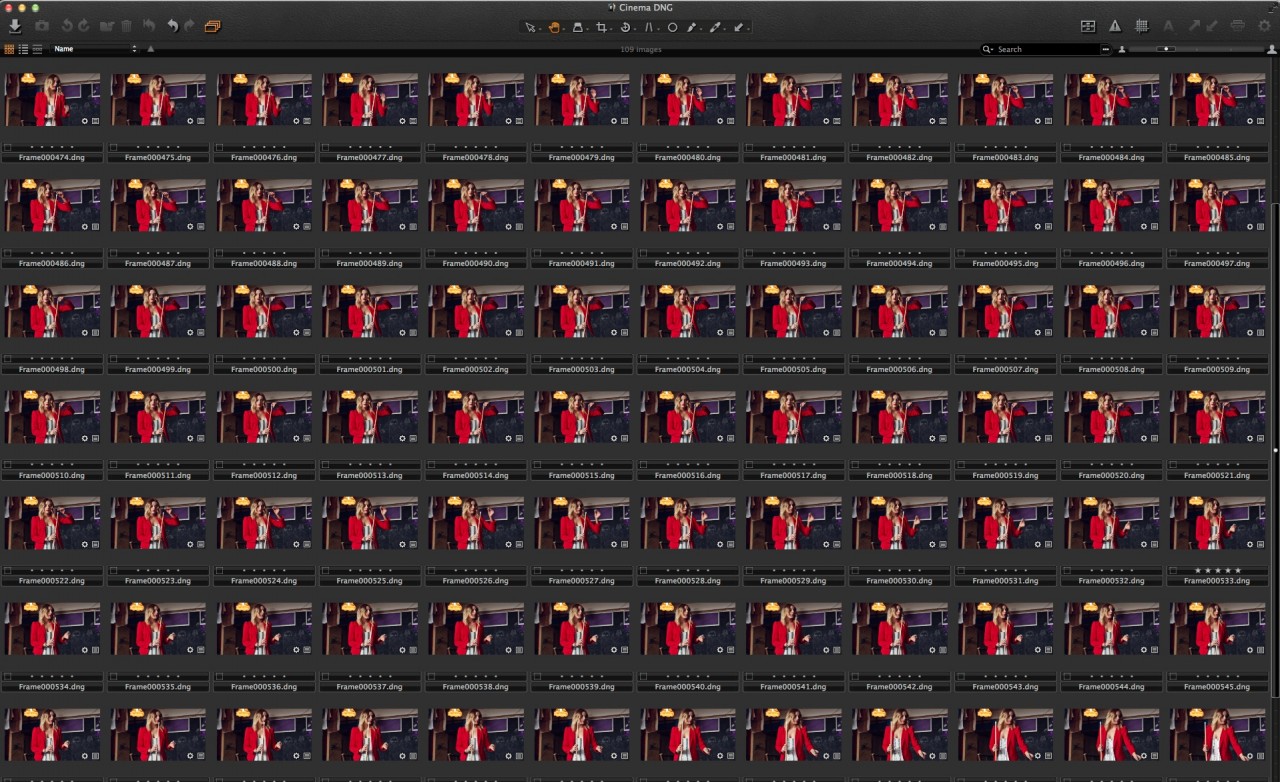 To bring them into my chosen video editor I then need to export them as a 16bit TIFF file. I used the following settings for my process recipe.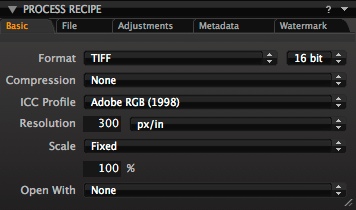 This of course gives me a folder of one 16 Bit TIFF file for every processed Cinema DNG file. Now, I need to get these into my chosen video editor as a single clip.
You could use a simple package like Quicktime Pro 7 or your chosen video editing package.  I haven't had much time to experiment with Quicktime Pro7 but it is likely that the best quality will be achieved by using a full editing package like Final Cut Pro or Adobe Premiere.
Quicktime Pro 7 was superseded by Quicktime Pro X but the newer version is unable to compile a sequence of images into a video file. There go with Quicktime Pro 7 that can be downloaded from here. You will need to buy a licence for Quicktime Pro, from Apple.
Unfortunately it is not possible to compile a sequence of images in Quicktime Pro X, which is the replacement version of Quicktime Pro 7.
Alternatively, search for many freeware applications that are available on Mac and Windows for the compilation of single images to a video sequence.
Open Quicktime Pro 7 and choose File>Open Image Sequence.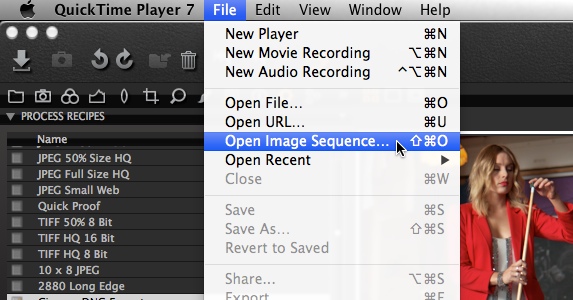 …you will then asked to set the frame rate. In this case, the footage was shot at 24fps.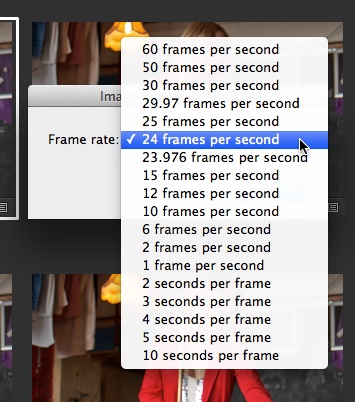 Then your clip will then open as a compiled movie. Export this in the movie format or compression of your choice to then bring into your editor.
The same thing can be achieved by importing the image sequence into Final Cut Pro X or Adobe Premiere for example.
For Adobe Premiere some handy RGB Sequence presets can be installed by downloading the Black Magic Camera Utility 1.4.1 from http://www.blackmagicdesign.com/support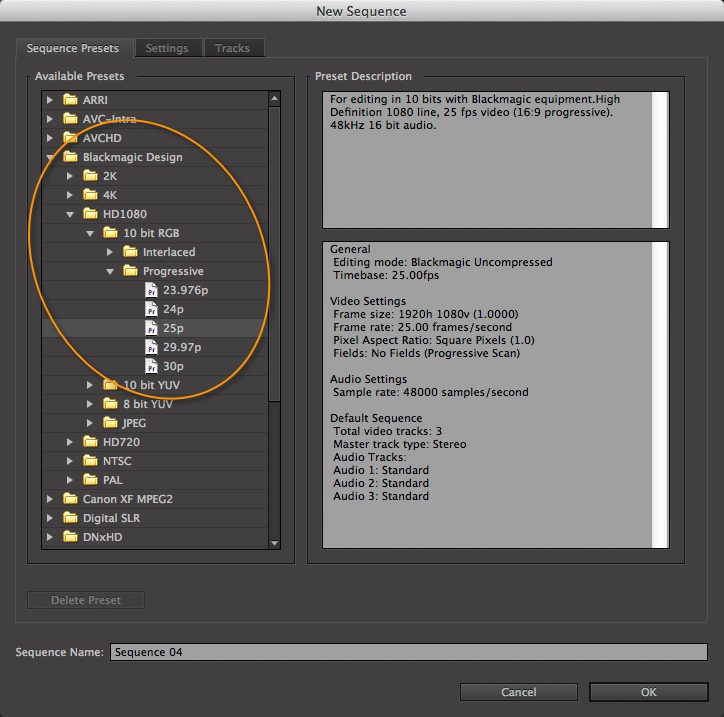 I also experimented with using a Split Tone Preset to create this look in Capture One.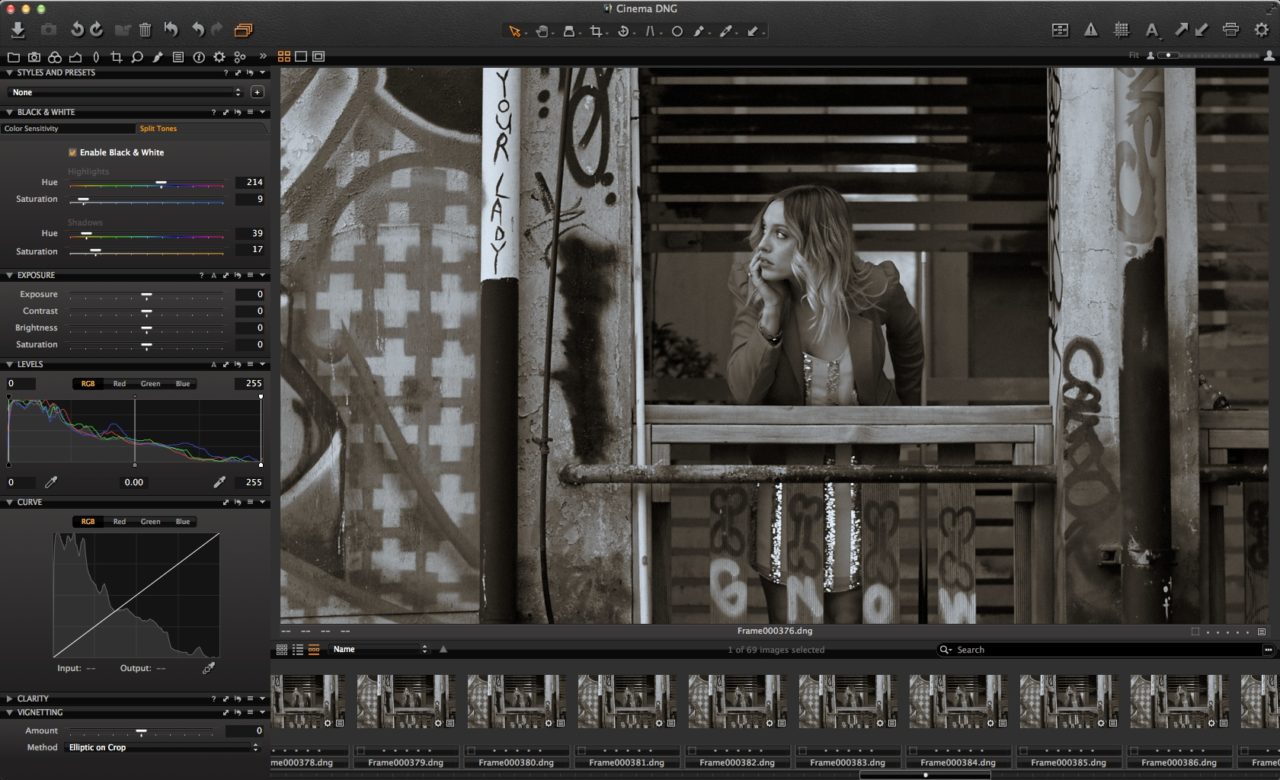 Here are the final two sequences edited together.
I am somewhat of a 'newbie' when it comes to processes like this but I believe it opens up interesting options for working with your movie files in a familiar application for color as well as other corrections.
Best regards
David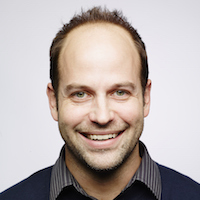 David Grover
David Grover is part of the Capture One team, bringing you help, advice and education on a variety of subjects and platforms. David can be found on most weeks delivering live Capture One Webinars or anytime on our YouTube Channel.