One thing that I keep getting asked is, "Why would I switch over to Capture One Pro 8 from what I'm currently using? What does it do better than what I already use?" It seems as though a lot of people do not know that different programs process raw files differently. If this was news to you, then this article is for you!
I was missing out
It's only in the last few years that I've been using Capture One. Before that time, I was oblivious to the benefits. As I started working in the commercial world, photographers seemed to use Capture One, for tethering and processing. I started using Capture One and was surprised at how colors rendered. I couldn't believe what I was missing out on all of those years before. I initially thought that it would be an undertaking to learn a new program and that the benefits couldn't be worth it. Still in denial, I thought whatever the difference might be, I could surely make up for it within Photoshop.
Worth the effort
I was completely wrong. Not only could I not make up for it, I couldn't get anywhere near what Capture One was getting me in regards to how it processed colors. The reality is that it processes them so much more realistically than the current (and most popular) choice for processing RAW files. In fact, going back to the raw converter I was using before makes me realize just how much of an uphill battle it was trying to achieve beautiful color tones in my images. I was doing myself a complete disservice.
Let me show you first hand. Photographer and friend, Michael Woloszynowicz, has kindly allowed us to use his images to showcase the difference.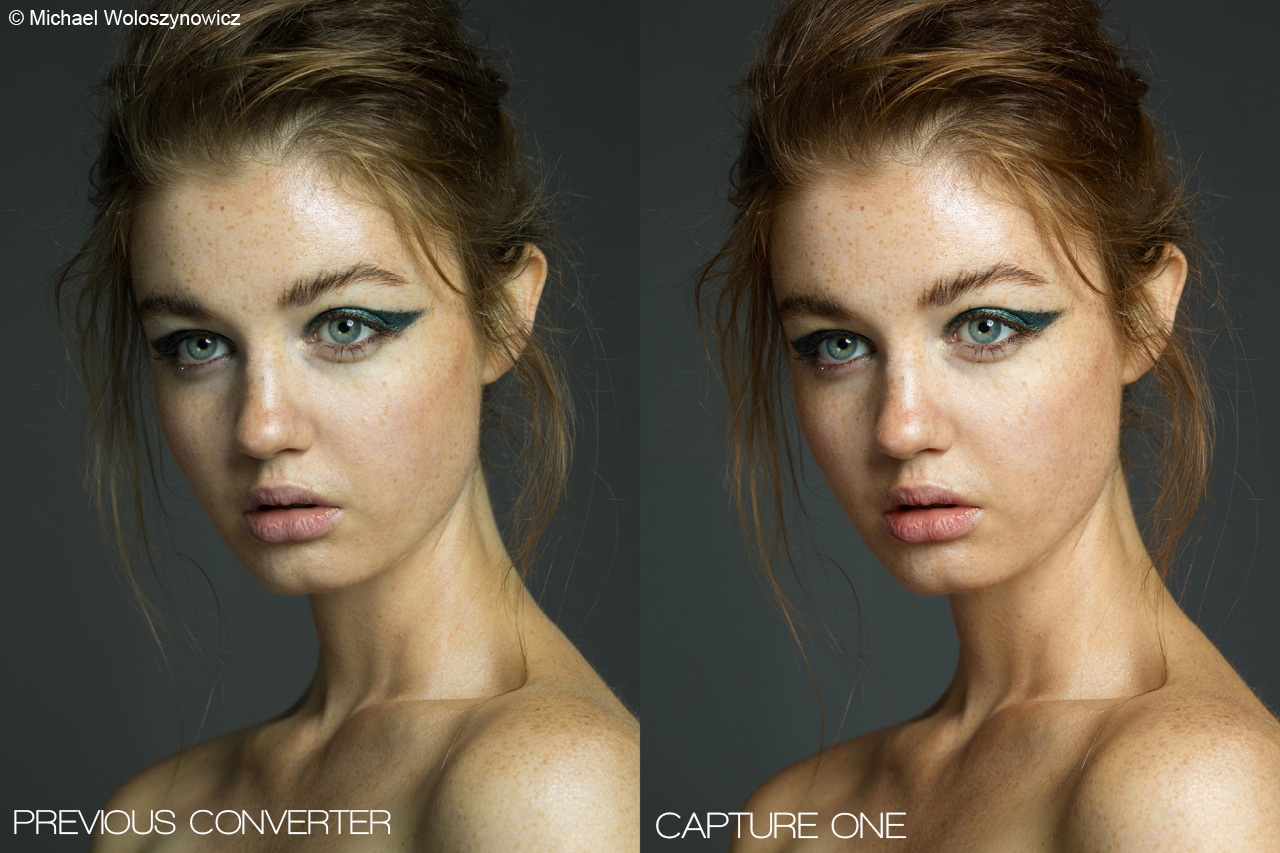 The two images seen here are imported as is without any settings. As you can see, the image on the left was processed in my previous raw converter of choice and it comes up muted and falls short while the Capture One processing algorithms show us how vibrant and pleasing the tones of the image are. This is before any sort of customization whatsoever. Depending on the image, the discrepancy varies much more…..sometimes, shockingly so. For instance, here is another example shown below.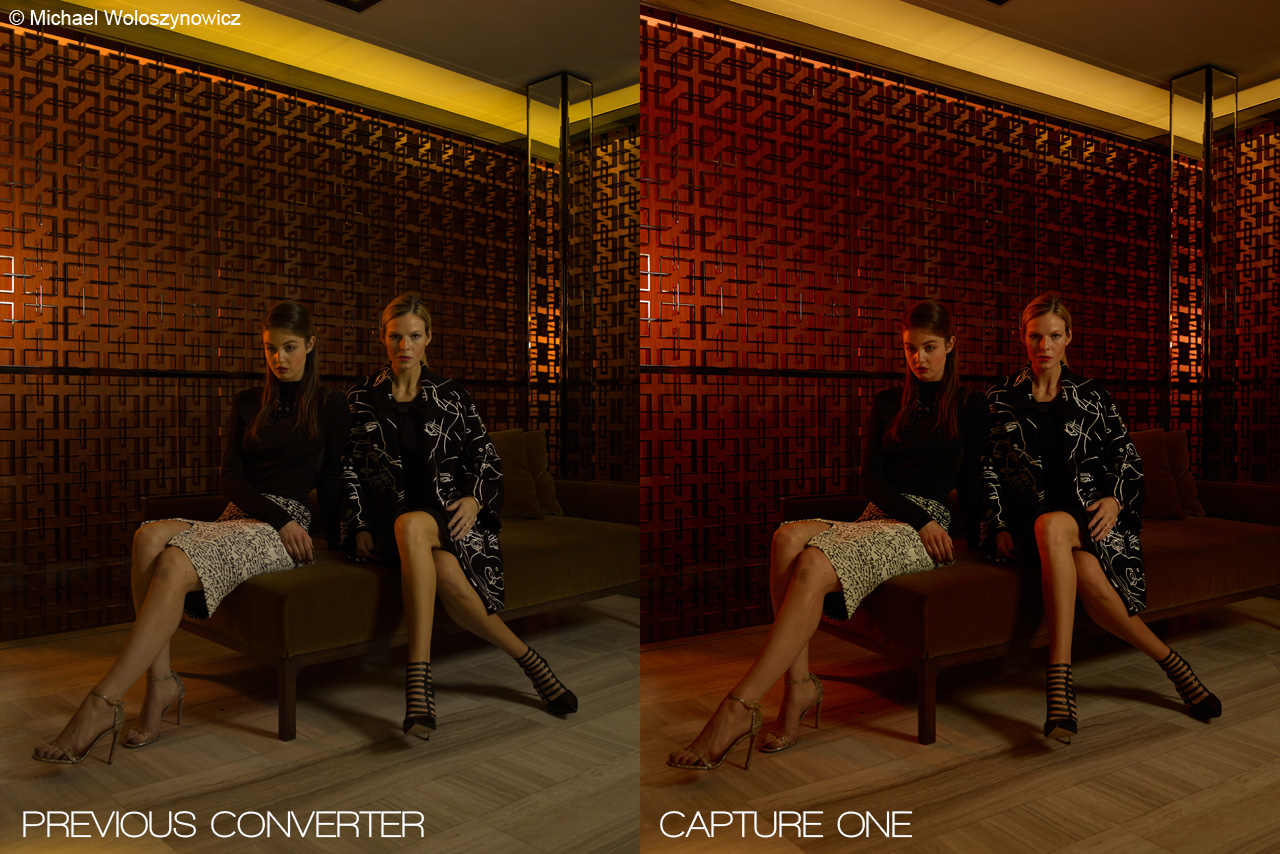 When I get asked how I got my colors a certain way, the answer is unmistakably that I just started with a base from Capture One. Then when I apply further color grading, it becomes apparent why a good base is imperative. When I show them the difference, they tend to have the same reaction I did when I found out.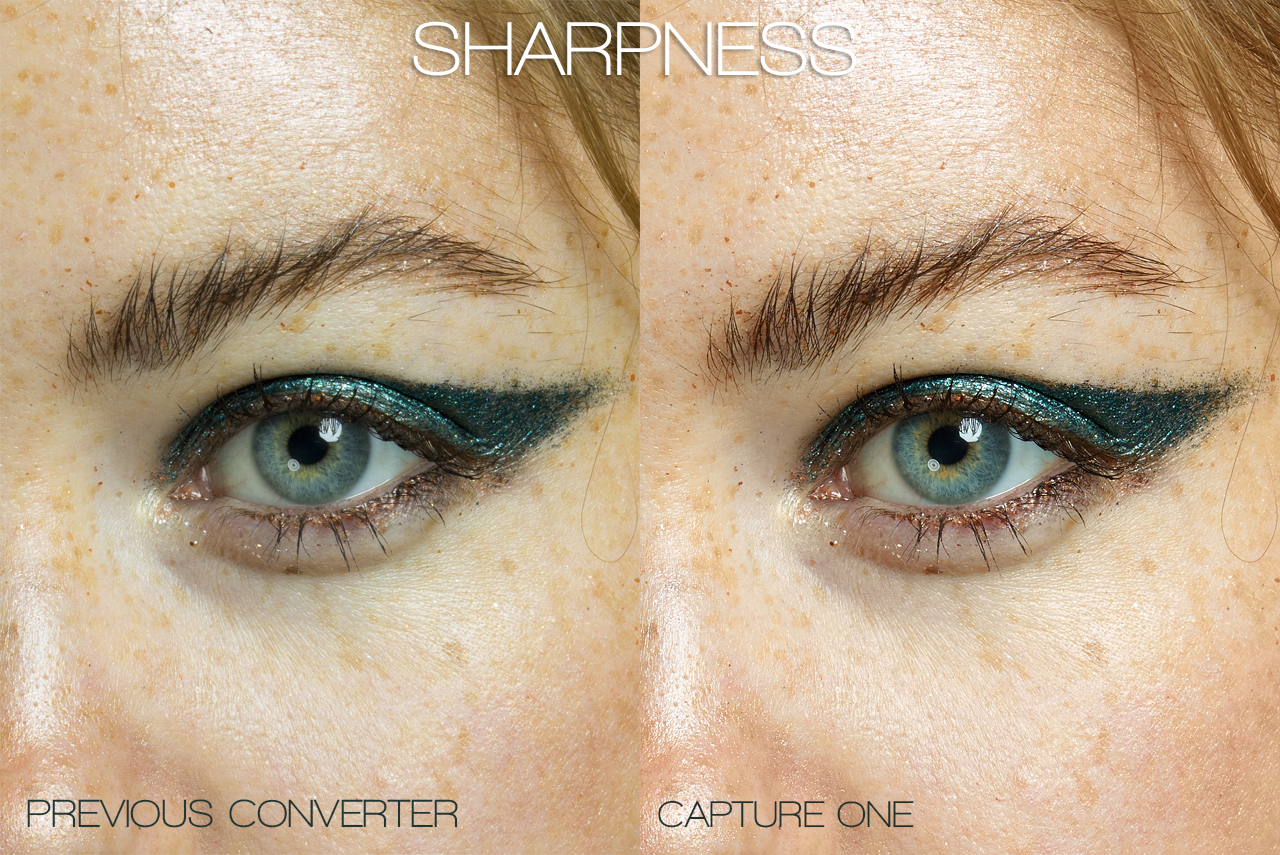 The other difference is how it handles sharpness and clarity through the image. You can clearly see how much sharper the base file is with Capture One within the image. You can even see a difference with the contrast. The brilliant clarity resolves much more detail than what I would get before.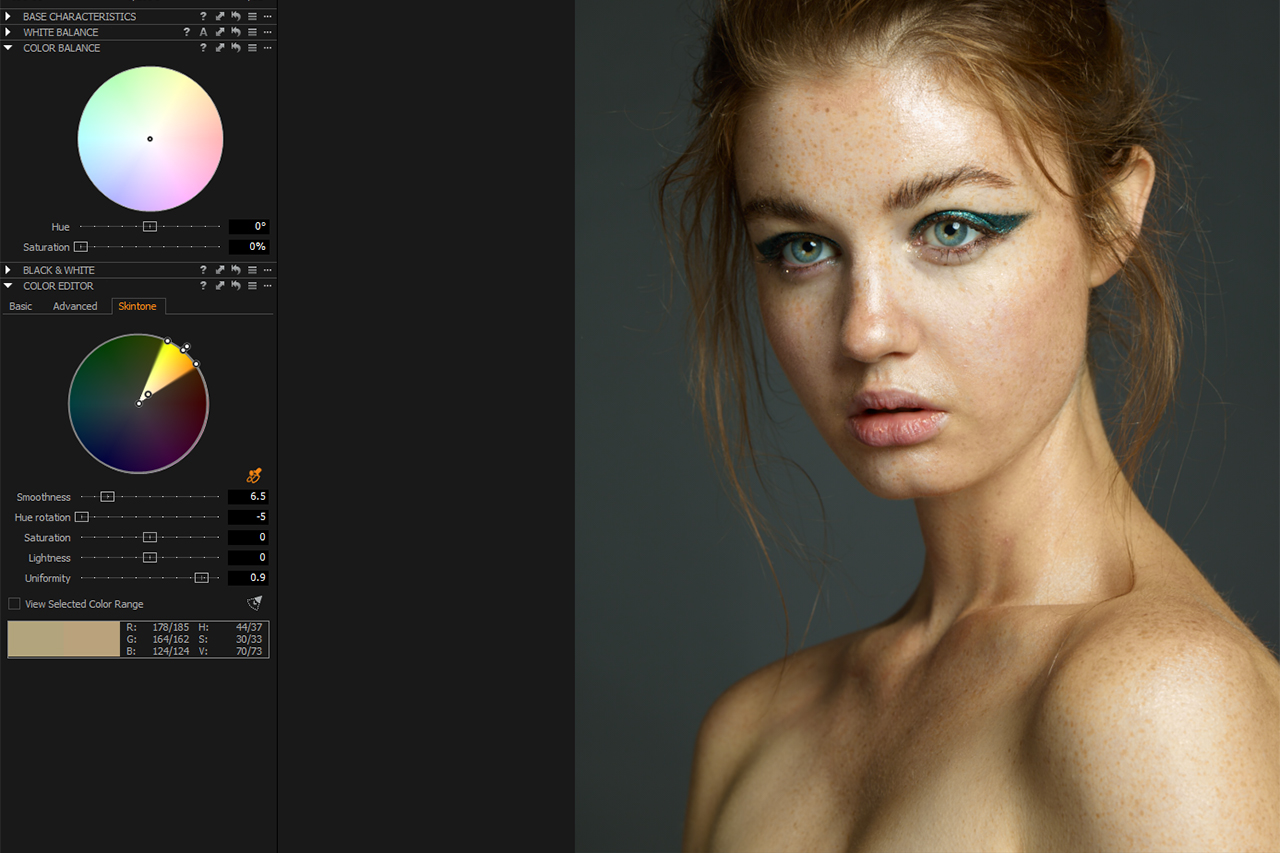 The game-changing tool
The game-changing tool in Capture One Pro 8 is the color editor. The color editor allows you to correct offending skin tones that need to be corrected. The eyedropper tool on the bottom right of the wheel allows you to select a very specific skin tone and tweak exactly how it will be modified.
For instance, you can pick a green tint and move it to a red tint, which would blend in closer to the skin range of the image. The smoothness slider allows you to pick whether or not you want just the color you picked, or any neighboring colors to be modified at a lower capacity. The hue rotation slider gives you the ability to move the offending tone closer to its neighboring colors. In this example, a green tone is moved to reflect a beige tone. The saturation and lightness tab adjusts exactly what they say.
The uniformity slider is my favorite
This slider brings all the tones in the selected range closer to one similar tone. So if you have an issue where an image is rendering 5 varying tints of the same color, you can bring them all together without affecting texture, luminosity, or vibrancy. It really saves time in your retouching workflow once you begin working on it. Before, I would spend a much longer time color correcting skin tones in Photoshop. This delicate attention before-hand saves me time and gets me a far more accurate result.
Again, for example, with the settings shown in the image above, here is a before and after of what the edit accomplished.
Before: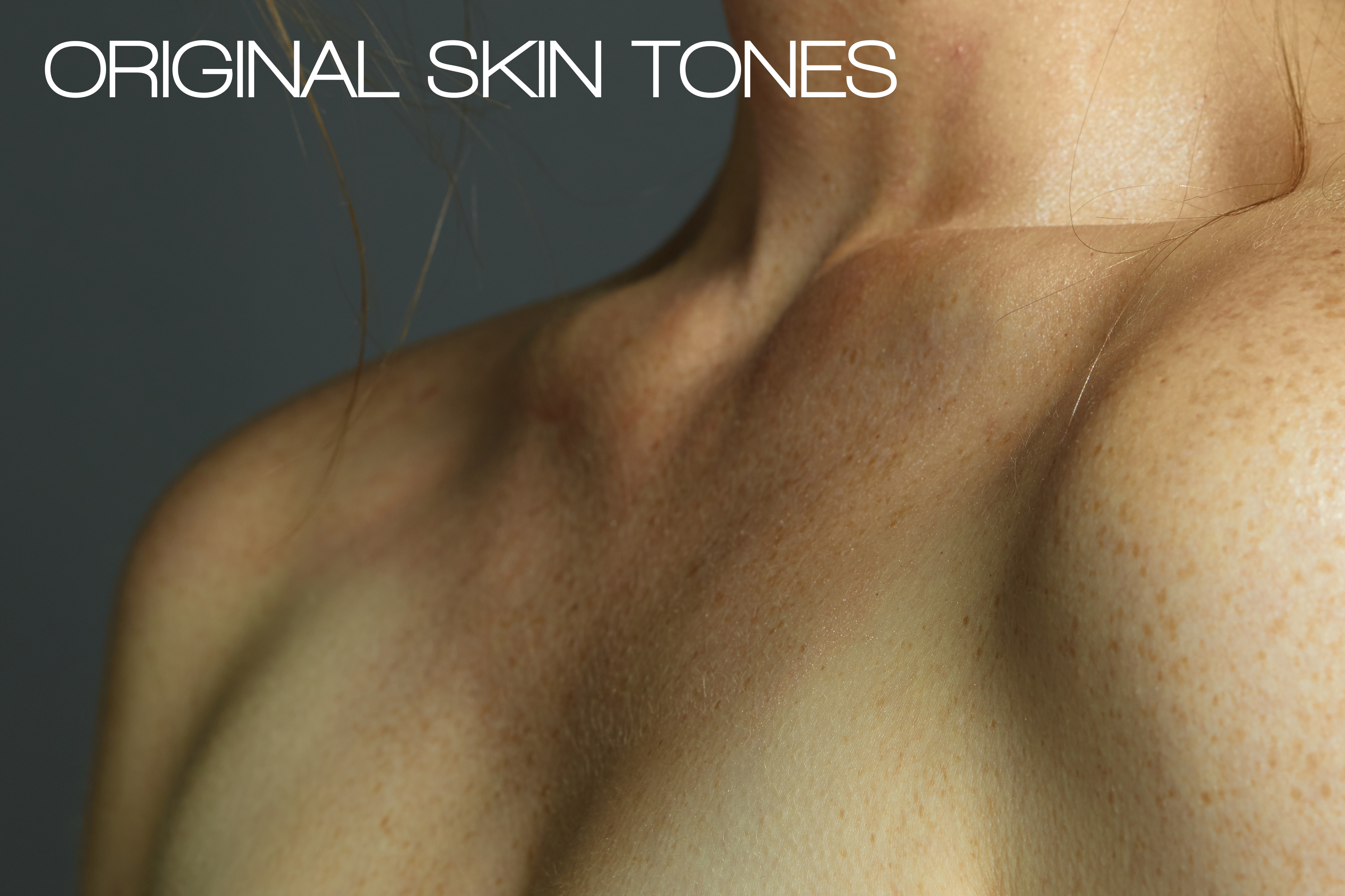 After: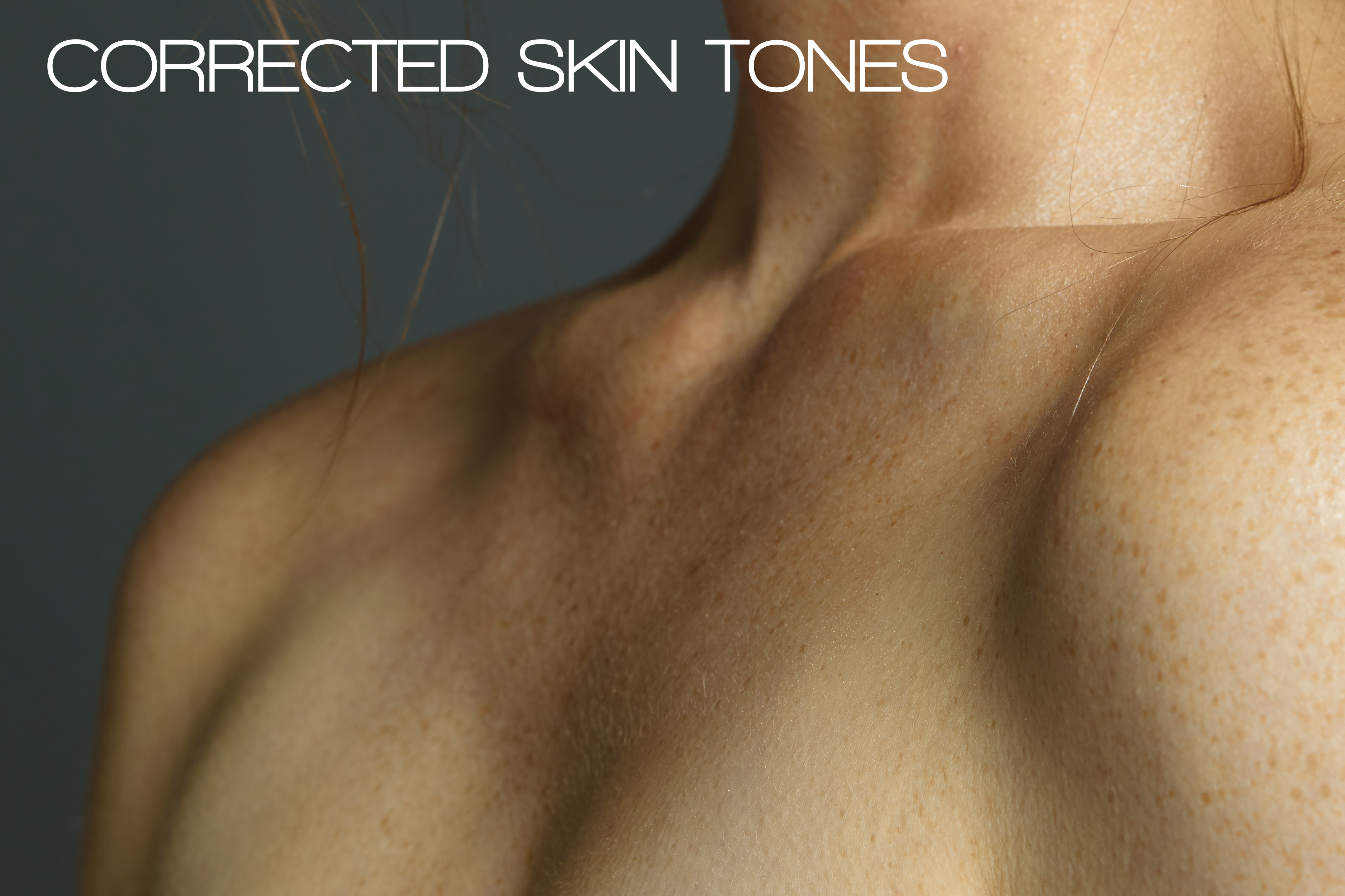 Ultimately, the way Capture One Pro 8 handles the fidelity of colors is far better than anything I have seen thus far. It is further complimented by the ability to specifically control each color in the image with purpose built tools. The sharpness and clarity that pair with the color control is a perfect match. This total control is really something that should excite anyone that cares about their images.
Best regards,
Pratik Naik
Solstice Retouch
Want to learn more about Pratik's work? Sign up for the upcoming webinar, where Pratik will take us through his Capture One to Photoshop workflow.
Pratik Naik
Pratik is a commercial and editorial high-end retoucher with a passion for pixels. His obsession with retouching is a passion and profession. Being able to harness the potential of RAW files and see it through to fruition gives him a lot of joy. This joy comes from the ability to work with photographers from all walks of life, to come up with something that is a collaborative effort. They entrust him with their RAW files, and he massages them into what they envision.
Follow Pratik Naik